Contents:
1.Online store vs. Instagram store
2.Choose your niche
3.Choose the right e-commerce platform
4.Choose a domain name
5.Choose a template
6.Add products
7.Add payment methods
8.Run SEO
9.Set up an advertising campaign
10. Organize delivery
11.Collect reviews and keep improving
In 2020, 2 billion (more than 60%) online users will be shopping online. Plus, clothing remains the most popular purchase worldwide. Dreaming of starting your own apparel store online? We know how to do that without any special skills or big budget.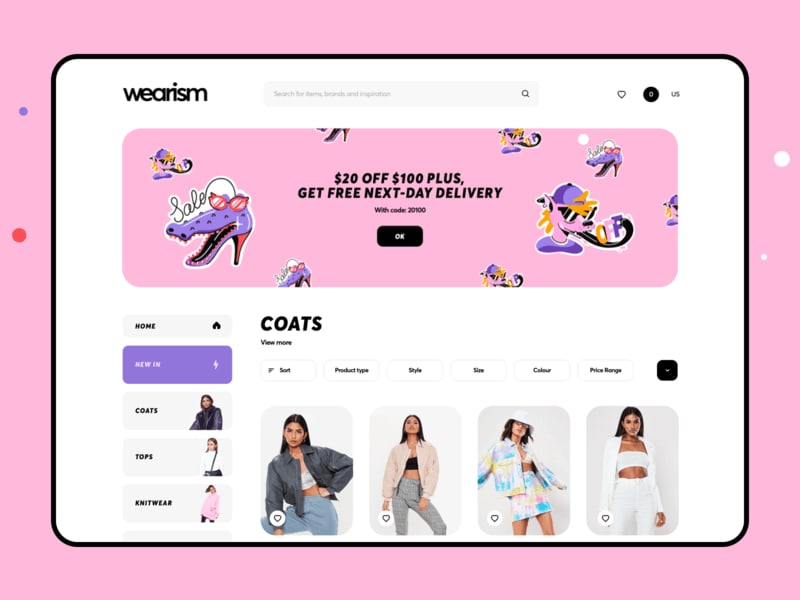 Online store vs. Instagram store
Specialized e-commerce platforms beat traditional websites and social media in many ways.
Visual appeal. On an e-commerce site, all items are gathered in one place, conveniently split into categories, and accompanied with HD photos.
Technical support. Social networks are often unavailable due to technical failures. Plus, you have no actual control over your Instagram page – it can be suspended or deleted by the administration at any moment. Ecommerce site provides you with more control over your content and better technical support.
Safety. Secure payments make an essential part of your online business. Ecommerce sites are using the SSL (Secure Sockets Layer) technology that ensures a safe connection between your store and your customers. By encrypting the customer's billing information and other confidential data, the SSL protects it from being intercepted by third parties.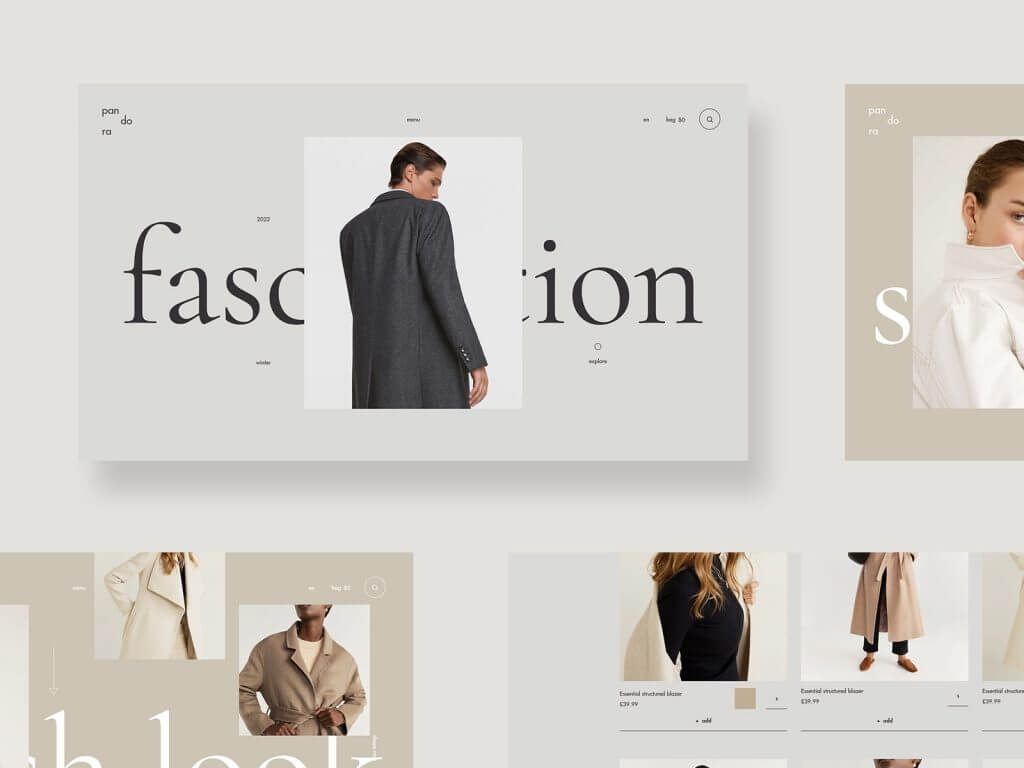 Step 1. Choose your niche, define your target audience, and study your market
A successful business is where your interests, your customers' interests, and global market trends come together. Before launching your online shop, be sure to run a brainstorming session.
Outline your interests
The Nike brand started when a Stanford student had trouble finding good sneakers. The Vivienne Westwood empire was born out of love for punk culture. A strong motivation is a major factor in opening your own shop. Ask yourself these questions:
What goal am I pursuing?
Why do I want to sell clothes?
Am I fashion fan?
What problems does the existing market have?
How can I solve these problems?
Choose a niche
Among clothing for men, women, children, female apparel is a long-time bestseller. Over the recent years, demand for sports clothing has grown greatly. Take the time to analyze sales dynamics to find out which niche to enter.
Identify your audience
The better you know your target audience, the better chances you have at building a successful business. Who is your average customer? How old are they? What are their needs? Consider the idea of targeting a narrow audience, i.e. apparel for plus-size women, baby clothes, etc. If your mono-product is a success, you can consider the idea of expanding into other niches.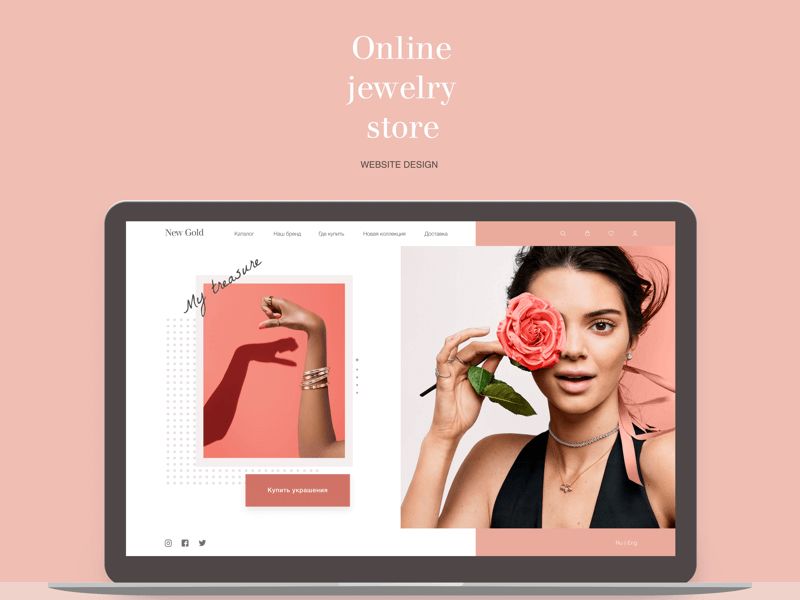 Study the market
When entering the clothing market, get ready for a tight competition. You'll have no lack of rivals, from dropshippers to such giants as Zara and Burberry. To distinguish your brand, you'll need to analyze the market and set up a unique selling proposition.
Online and offline competitors
List small and large clothing websites. What are the pros and cons of each shop?
Study how big e-commerce platforms (Asos, Amazon, AliExpress) work. How do they categorize their products? How they deliver orders? What promotions and discounts do they offer?
Walk around your local shopping malls. What are the current trends? What are the most popular clothing items among customers?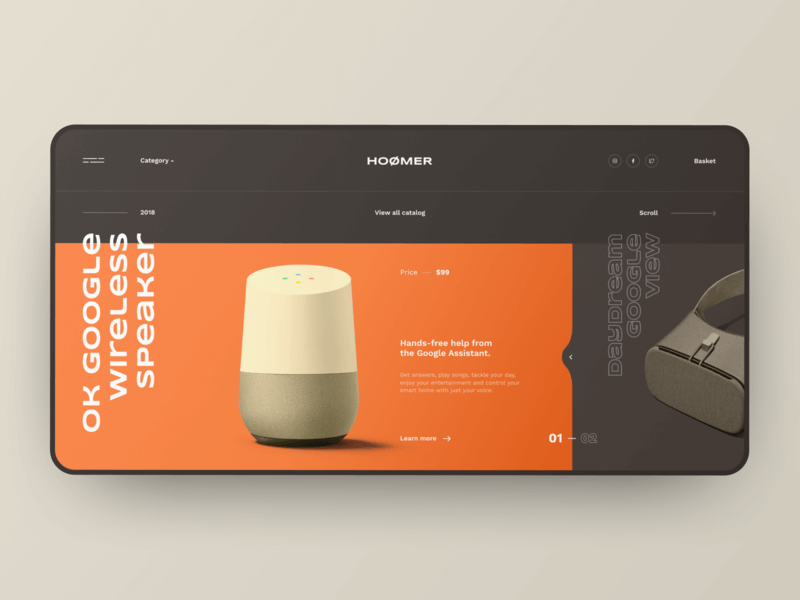 Use online tools to study your competition
Hootsuite. Search for brand mentions Twitter, Facebook, LinkedIn, Foursquare, etc.
Ahrefs Site Explorer. Enter a site of a famous a apparel brand and see detailed information on its backlinks, organic traffic, and key metrics.
Spy Words compares brand visibility across search engines, both by organic search and context ads.
Serpstat. One-stop tools for analyzing your competitors and monitoring their positions in organic search.
Fanpage Karmа is used for data analysis on Facebook, Twitter, YouTube, Instagram, and Pinterest. The tool shows the number of subscribers, top popular posts, and other user engagement metrics.
Google Trends shows you how search requests are changing depending on the time of year and geo location. Analyze annual reports by Google and create your own charts.
Step 2. Choose the right e-commerce platform
How do you choose the right constructor for building your future online shop? Take a look at the smart tools below and pick one based on your experience and needs!
Weebly

Weebly is a great e-commerce website builder for dummies. Along with a vast gallery of images, users are sure to appreciate the ability to share products on social media and add different payment methods. At the same time, Weebly's functionalities are somewhat limited. For example, you can't customize an order placement page or manage multiple inventories at the same time.
Wix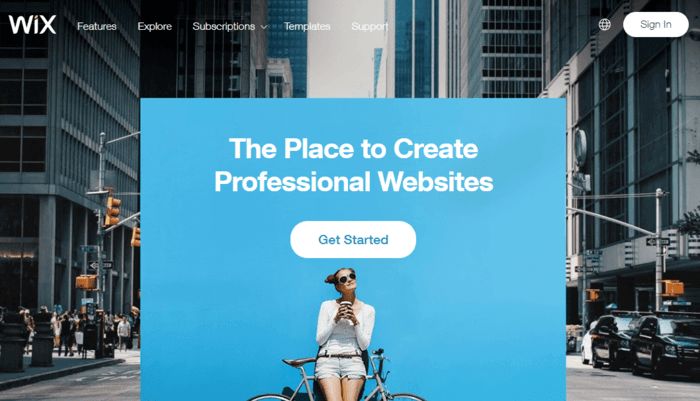 WIX is an excellent all-in-one service to help you start your own online business. It has a wide functionality, intuitive editing tools, huge selection of professional templates, and easy settings. Also, WIX is known for its flexible price plans for any business needs. Wix enables you to create any type of website, from a simple landing page to a multi-functional e-commerce shop!
Squarespace
While Squarespace offers more features that the two previous platforms, you won't have trouble handling them all. At your disposal are modern-looking templates, customization settings, clever analytical tools, and social media integration.
WordPress
If you already have a website running on WordPress, you can easily transform it into a functional online store. To do that, you simply need to download the free WooCommerce plugin. Compatible with all WordPress templates, the plugin allows you to add an unlimited number of products and fully manage the design of your online shop.
| | | | |
| --- | --- | --- | --- |
| Tool | Fits for beginners? | Price per month | Free demo |
| Weebly | Yes | from $12 | No |
| Wix | Yes | from $17 | Yes |
| Squarespace | Yes | from $12 | Yes |
| WordPress | Yes (if you have a WordPress site) | from $4 | Yes |
Step 3. Choose a domain name. Create a logo and favicon.
With a unique domain name and edgy logo, your e-commerce site will look solid and professional. Customers will never be able to forget your brand!
You can buy a domain name on your selected e-commerce platform, or use a reliable domain name registrar, e.g., Domain. We recommend the second option because this way you'll have your domain name forever, even if you switch to another e-commerce platform.
Your domain name must fit your brand name. It must be succinct and easy-to-understand for the international audience. Plus, it must have a ring to it. A great example is Alibaba, a domain name for an iconic online retailer.
Logo conveys the visual identity of your company. Place your emblem in the left upper corner of your homepage, next to your products and customer reviews. Favicon is a small-size icon that helps users identify your website among many browser tabs.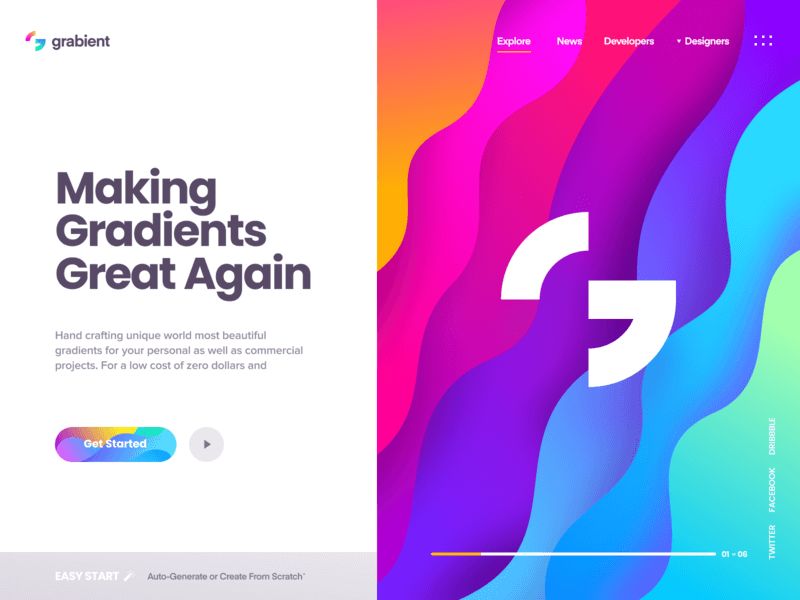 To create a great-looking logo and favicon, use the ZenBusiness online service. Enter your company name and industry – and ZenBusiness will generate a strong branding for your business!
Step 4. Choose a template
Any shop – whether it's online or offline – must look appealing. Make sure users enjoy navigating your website. This is how you pick a neat template for your e-commerce store:
Select the right category, e.g. Fashion.
Browse through the available templates (e.g., Wix offers 26 templates, 19 of which are free).
Choose the option that fits your brand.
Make sure your template looks equally good on desktop and smartphone.
Step 5. Add products
For your potential customers, browsing through inventory is the most exciting part of visiting your shop. Make sure your catalogues and galleries are easy to navigate.
Split your goods into logical categories. Add search filters by price, color, material, and brand.
Upload professional photos of your products. Customers must be able to enlarge the images. Plus, add videos demonstrating your clothing items in motion.
Provide each product with a detailed description. Add information on available colors, sizes, price range, etc.
To help your customers make the right choice, add size tables, FAQ section, delivery and return policy, feedback form, contact information, etc.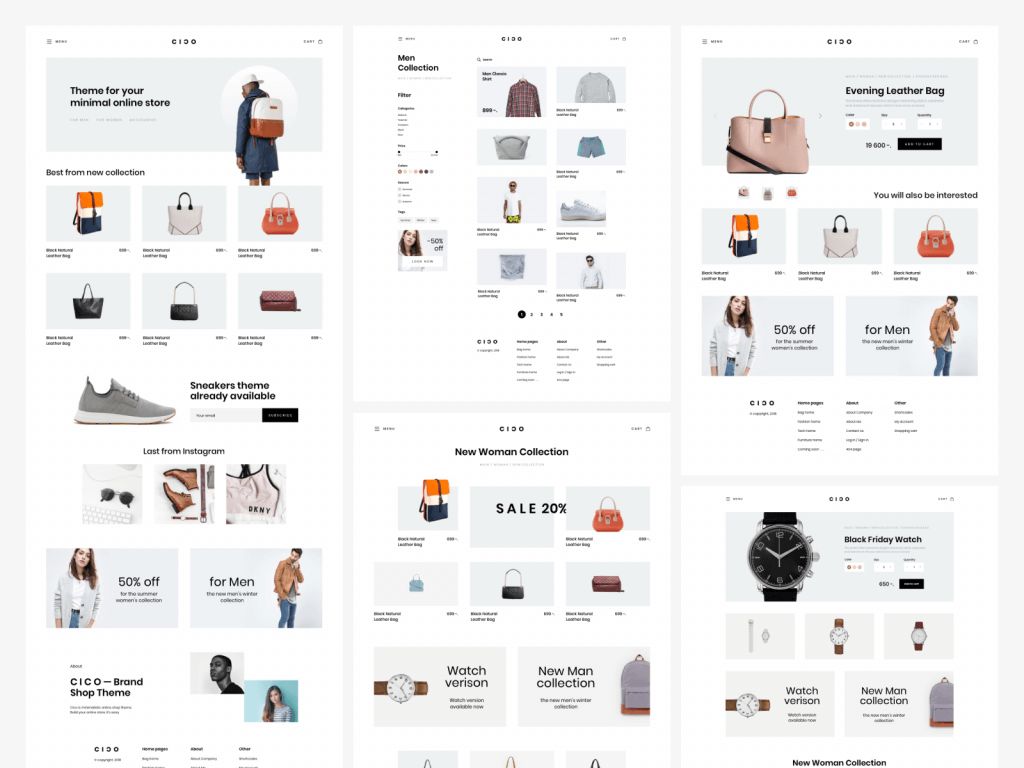 Step 6. Add payment methods
All e-commerce platforms have in-built payment methods. All you need to do is to select the method and connect it in a few clicks.
Make a test payment to make sure everything works properly. You don't want to lose customers at the last stage of the sales funnel, right?
Step 7. Run SEO
To make your business visible on the web and assert your brand, you need to start a SEO campaign.
Incorporate keywords into each product's title and description, e.g. "clothes for pregnant women", "men's sports accessories".
To improve your Google ranking, make sure your web pages have a well-organized structure and contain internal links.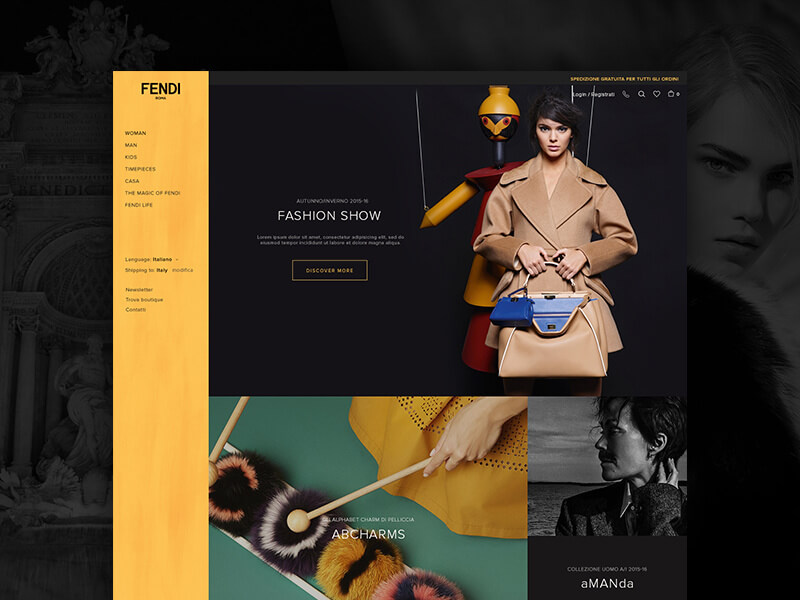 Step 8. Set up an advertising campaign
Think about how you're going to promote your online store. Develop a marketing plan using three major tools below.
Social media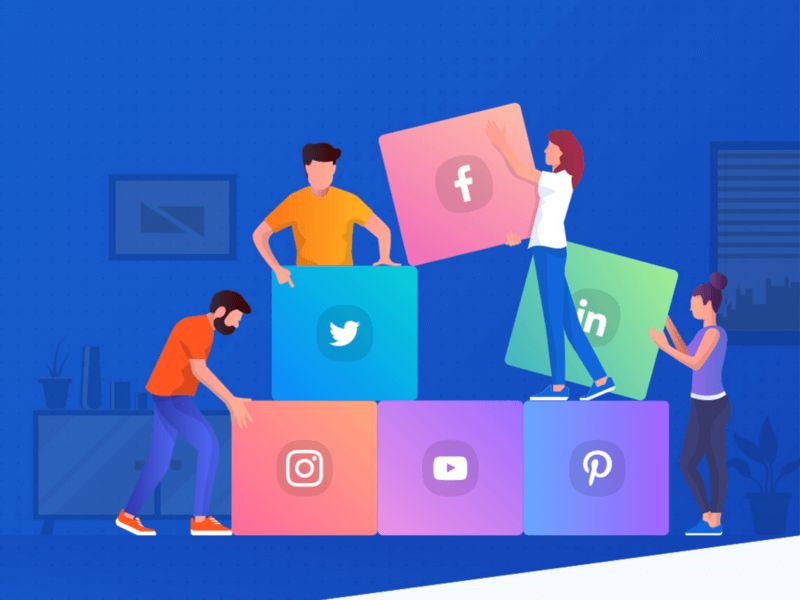 Find out which social platforms your target audience prefer. One way to go is to publish content on few major platforms and see where you'll get most feedback.
Instagram and Pinterest are traditionally considered the best social platforms for promoting apparel and other products that rely on their visual attractiveness. Plus, you can use Instagram Stories for sharing videos and customer testimonials.
Don't underestimate the power of Facebook and Twitter. These socials are ideal for publishing your company updates, fashion news, local and global trends, etc.
Start a YouTube blog. Make videos on fashion tips and experiments.
Influencers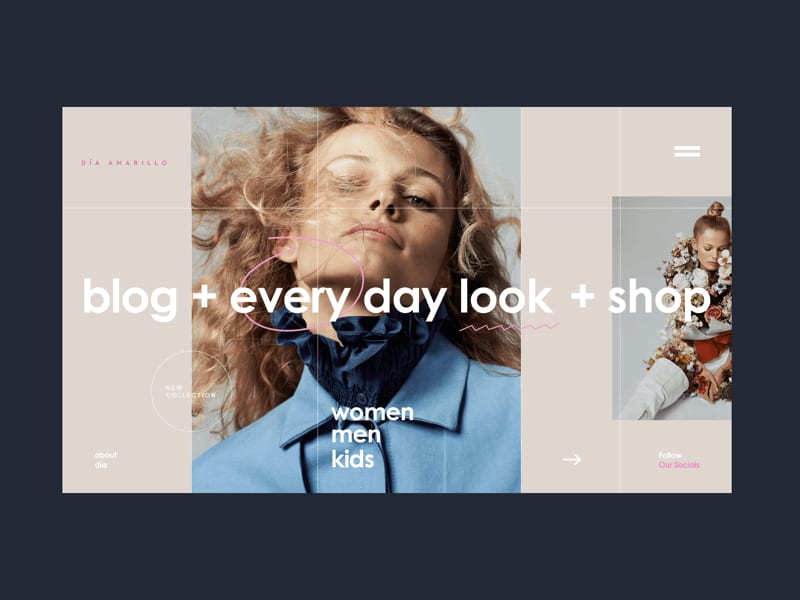 Collaborating with influencers (bloggers, fashion experts and other celebrities) is another organic promotion method worth exploring.
When choosing an influencer, make sure your target audiences coincide or at least overlap.
In what manner does the influencer communicate with their audience? What is his or her tone of voice? Make sure it's not conflicting with your brand idea.
Choose the blogger who knows how to keep a balance between advertising and regular posts. Otherwise, information about your brand will get lost in an endless flow of ads.
Pop-up windows
Pop-up window is a short message that appears on a web page and encourages a user to undertake a specific action, e.g. sign up for a newsletter, use a promo code, take a survey, etc. The ultimate goal of a pop-up is to convert visitors into leads.
Step 9. Organize delivery
Fast and safe delivery is the cornerstone of your online business.
Set up a page with available delivery methods and their cost.
If you're offering a free delivery service, be sure to include its cost into your product prices.
Think about whether you'll be delivering goods yourself or working with third-party services.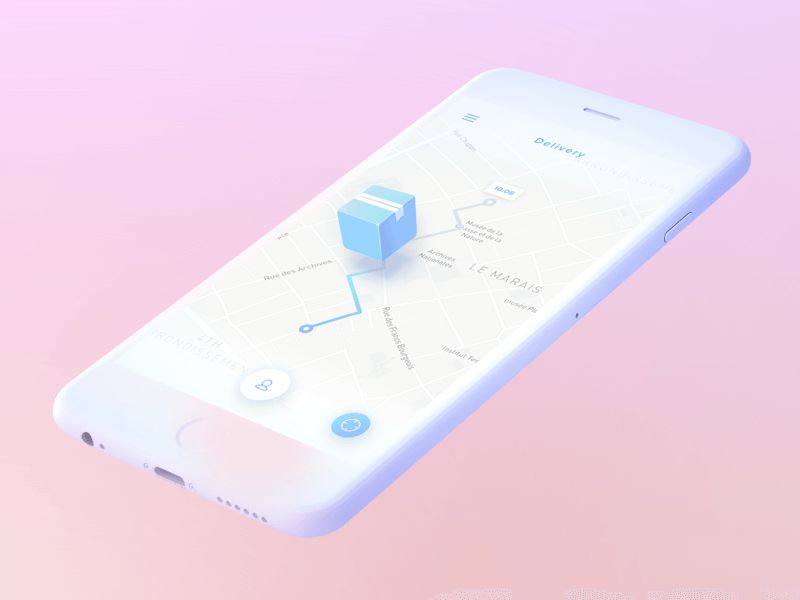 Step 10. Collect reviews and keep improving
Now that you've launched your online store, it's time to put your efforts into building a loyal customer base.
Ask your clients to write a review on your shop. Use discounts, gifts, giveaways, etc. to encourage people to share their experience. Publish the testimonials on your website and social media.
Design a loyalty program. Thank your long-time customers for their loyalty by offering them free delivery, bonus cards, and discounts.
To keep improving your business, you need to ask your clients for feedback. What do they like about your service and, more importantly, what would they like to change? Value the feedback and be responsive to your customer suggestions.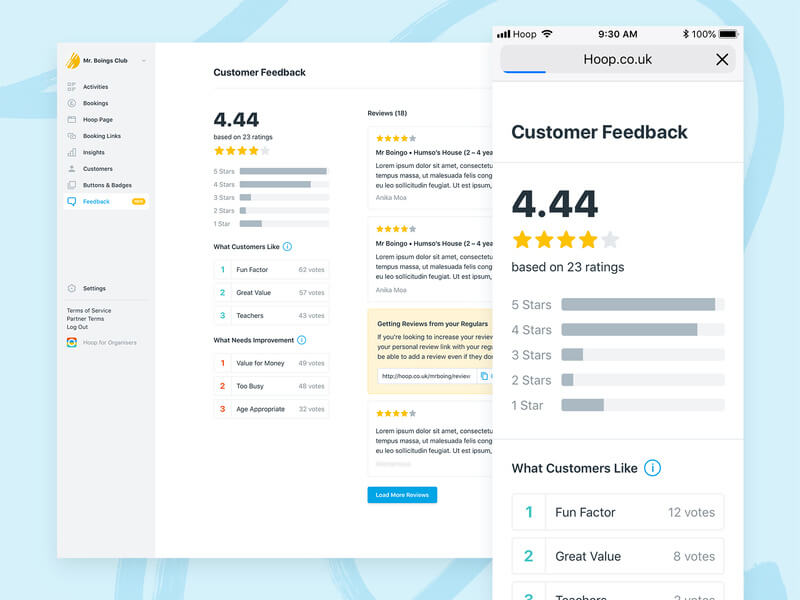 Bottom line
The bitter truth is that starting an online store is easier than keeping it afloat. To build a successful online store, you need to work hard every day. Here are a few tips:
Keep tabs on your competitors and learn from the best brands in your niche. Instead of following trends, try to anticipate them.
Keep in constant touch with your target audience. Respond to their questions and comments. Show your customers you appreciate them.
Look out for the right moment to expand your business or choose a more profitable niche.