Contents:
1.How to create an eye-catching poster?
2.How to create a catchy poster?
3.Ultimate tools for creating a poster
Did you know that the first prototypes of posters were used before Christ? Needless to say, they were very different of modern designs. The first version of the thing we now call a poster was invented in 1482 by the German bibliographer Batdolt for promoting Euclid's "Geometry." Over the centuries, the poster has successfully maintained its position as an effective marketing tool. Nowadays, entrepreneurs are actively using posters to boost their brand awareness and advance their ideas. Let's find out how to create an engaging poster that will catch the eye of your target audience.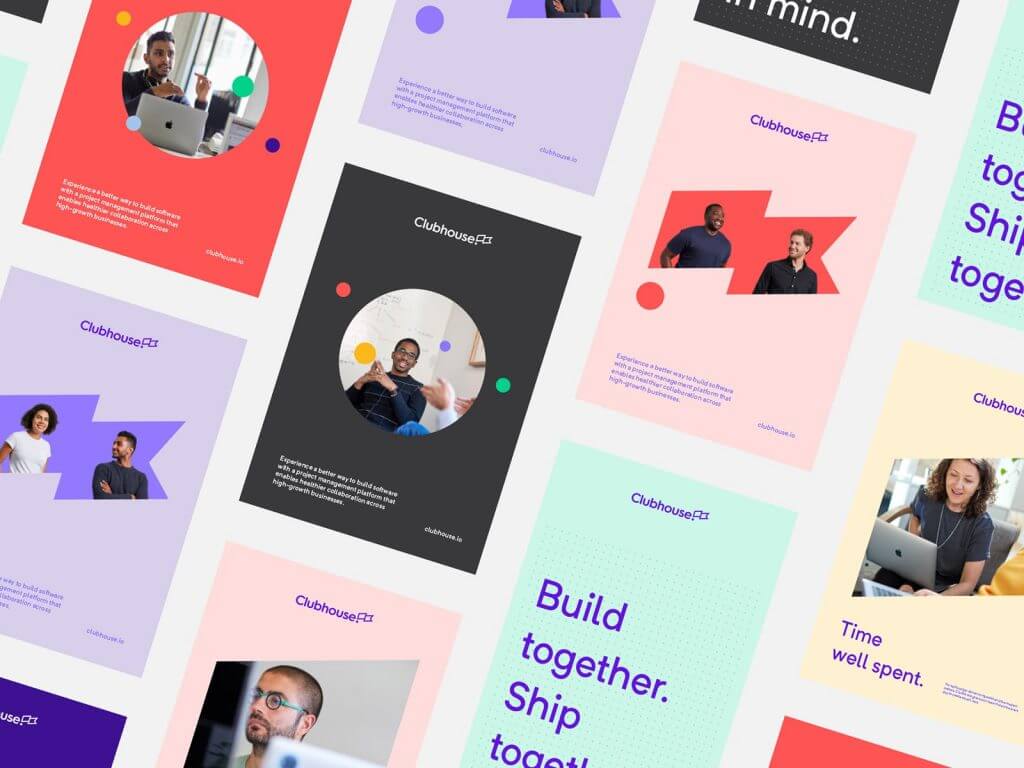 How to create an eye-catching poster?
History knows numerous iconic posters that have become the symbols of their times. Needless to say, such posters are nothing short of artistic masterpieces. But what interests us in the first place is marketing, and not art. How do you create a neat poster that will appeal to your target audience? Read on to find out!

Make use of your logo, corporate colors, and fonts
Your potential customers must know and recognize your corporate logo, fonts, colors, company name, slogan, etc. Ideally, your corporate designs must be also familiar to your competitors and customers outside your target audience. If you don't have a brand identity, start with creating a logo. If you think that crafting a professional logo is a challenging task, you're mistaken. Use the ZenBusiness logo maker to generate a good-looking logo in just 10 minutes.
Try for yourself! An important thing to understand is that your corporate designs are only effective if used together in a coherent way. You need to place your designs anywhere you can, including business cards, letterheads, envelopes, websites, flyers, and – of course – posters. If you do everything right, people will start recognizing your posters through your logo, corporate fonts and colors.

A good poster is seen from afar
We bet you already have an idea of how your poster should look like! But think about this. Does your poster stand out? Will people notice it among hundreds of other posters? Catching the customer eye is a tricky task that is keeping marketers awake at night. If you're patient enough to read this article to the end, we promise to reveal to you the secrets of creating a noteworthy poster.
Let's focus on the colors you're going to use on your poster. Applying corporate shades is not enough. Enhance your corporate palette with matching colors to craft a neat design. Put yourself in your customer's shoes. What hue would draw your attention? Be sure to educate yourself on the psychology of color. As for typography, things are a bit easier here. Feel free to use an unconventional, dynamic fonts while making sure it stays perfectly legible from a distance.

Highlight the essence
Before adding information to your poster, classify different pieces of content by their priority. To do that, you first need to determine the goal you're pursuing with your poster. Do you want to promote an event? Attract customers with discounts? Or maybe you moved to a new office? Whatever your message is, make sure it evokes interest and emotions. For example, you can use a bold slogan, unusual graphics, saturated colors, decorative fonts, and other designer tricks.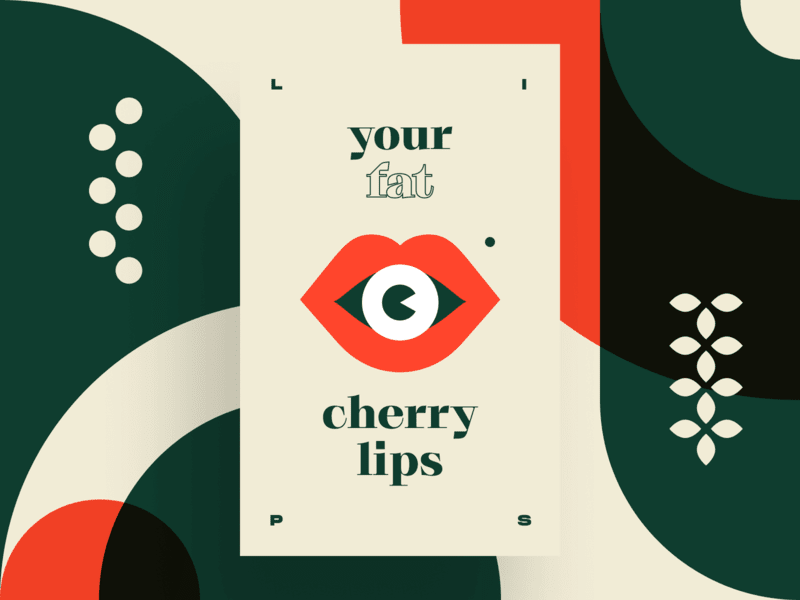 When arranging information on your poster, use the "golden triangle" rule. It says that the viewer first looks at the center of the poster and then their glance wanders to the upper corners. Be sure to place the key message in the center, with additional content (contacts, venue, time and date, etc.) arranged around it.

Guiding lines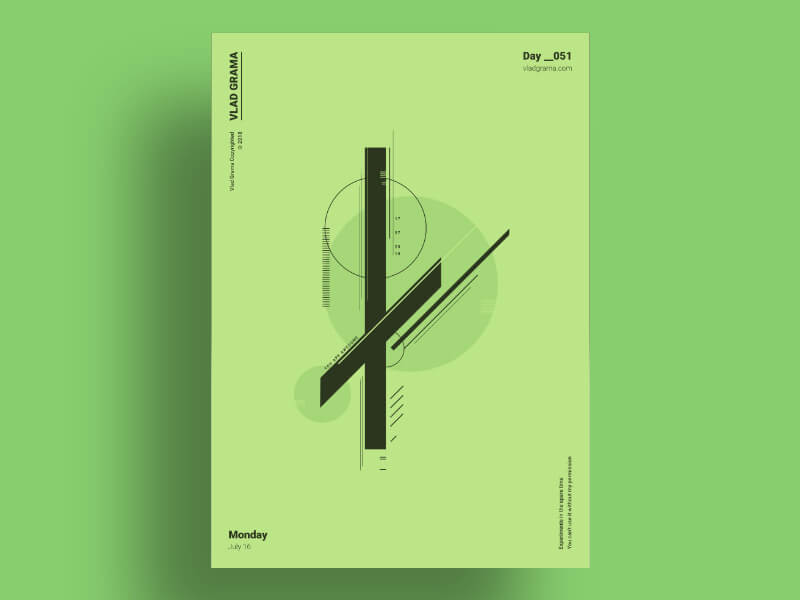 Now that you've come to terms with the hierarchy of your content, think about how to guide the customer eye through your poster. While the "golden triangle" rule, vivid colors, and unusual typography can highlight the key elements of your poster, guiding lines create a logical path for the viewer eye to follow. It's especially helpful when you have lots of content to put on your poster. Cluttering the central part of the design is obviously not an option. How do you solve this problem? This is where guiding lines come into play. They help the viewer notice everything worth noting. As guiding lines, use geometric shapes, elements in the background image, etc.

Mix photos and graphic elements
On some posters, you can see hand-drawn graphics instead of photos. It's an effective technique for showing a new product to the audience or introducing the participants of an event. At the same time, a photo can present.a product in a better light than a drawing or text. It goes without saying that the photo of a sought-after speaker will attract more people to your event. Mobile technologies and social media have made photos a very common type of visual content. How do you incorporate a photo into your poster? One way to go is to enhance your photo with graphics. For example, you can replace a part of the photo with a drawing. Let the real and animated worlds come together to create a balanced artistic fusion!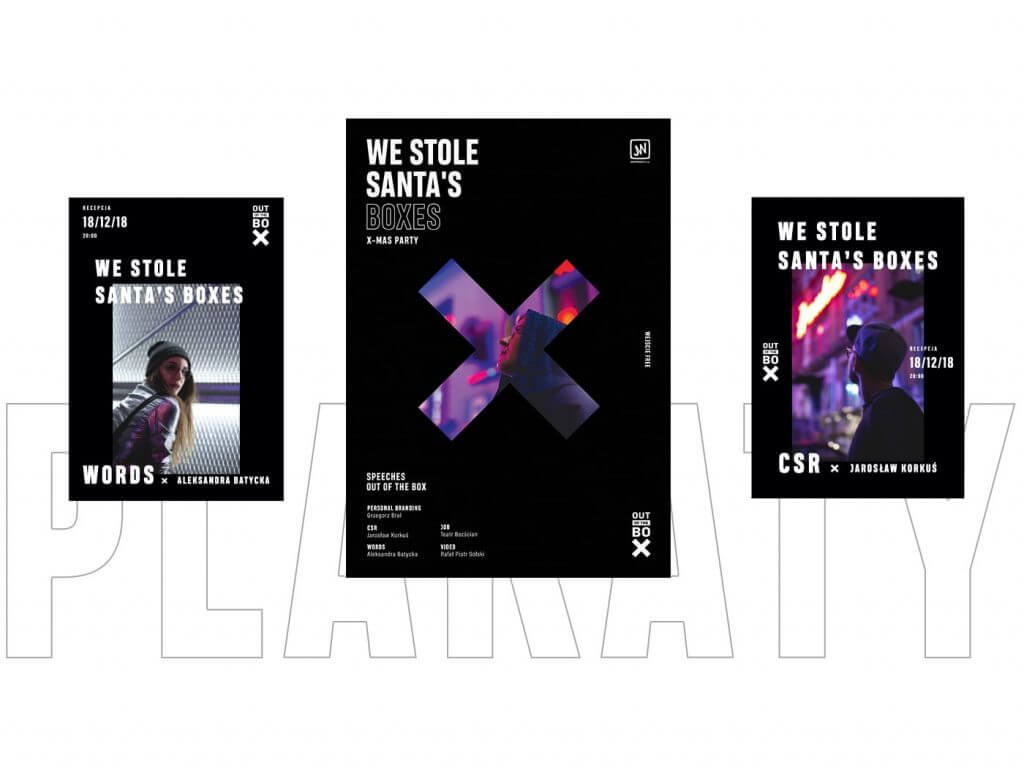 Asymmetry is a new harmony
Thinking that asymmetry is all about chaos and disorder would be a misconception. It's a bold, new-level form of harmony. When using asymmetry, it's important not to cross the line and maintain the balance. One way to avoid that mistake is to study the experience of major companies and outline the rules they're sticking to. Then think about how you can add some unexpected dynamics to your poster. Instead of arranging your poster headline in one straight line, you might want to surround it by graphics. Or how about placing an image close to the edge instead of the center? Play around with individual elements without sabotaging the integrity and legibility of the overall composition. While symmetrical design is, hands down, the most safe and familiar approach, asymmetry has so much to offer. Don't be afraid to challenge the fundamentals of traditional design. Your audience are sure to appreciate your thinking outside the box!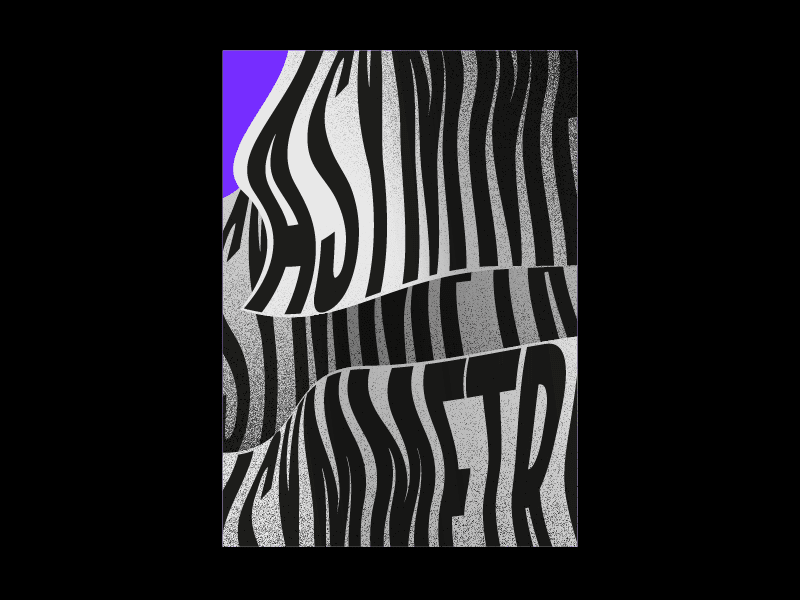 Breaking the rules is acceptable
According to some business owners, since posters promote events that come and go (e.g., sales, conferences, etc.), there is no need to put too much effort into designing them. This is true only in part. Use a poster as a playground for testing original ideas and revealing your creative potential. Plus, this is a great way to study the behavior of your audience and collect their feedback. If some of your ideas fail, at least you'll know what to avoid in the future. Lean to value any experience, even a negative one. If your design ideas prove successful, your poster will end up making a huge contribution to your brand awareness.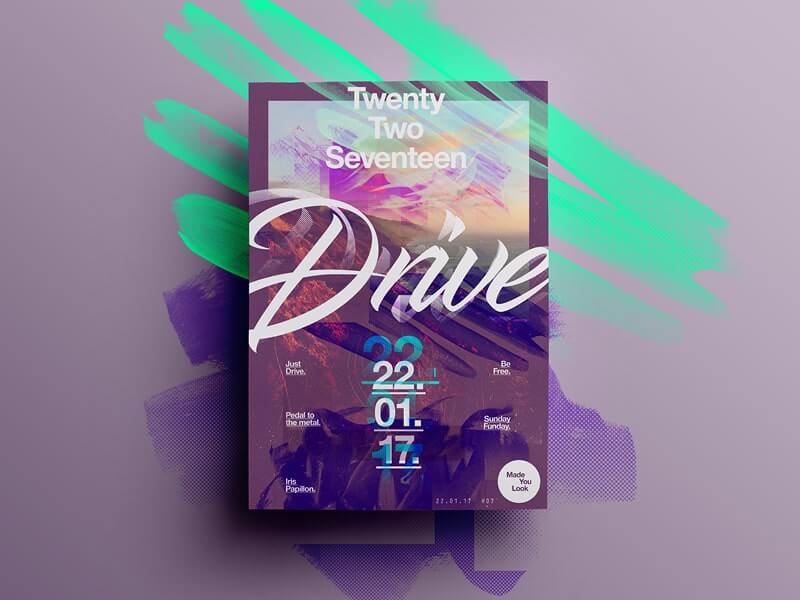 Experimenting is welcome also because standard design solutions won't take you far nowadays. To make waves with you marketing materials, you need to be creative. Here is another word of advice. When breaking the rules, know when to stop. Always keep a critical eye on how visually accessible, informative, and relevant your poster is.

How to create a catchy poster?
Take a look at the basic elements and characteristics that make up an effective poster.

Eye stoppers
When you want people to hear you, you speak up. While a poster can't speak, it can use a variety of design tricks to call attention. Browse through smart posters and articles to borrow a few ideas for the so-called "eye stoppers." Those are time-tested design techniques that have the magic ability to arrest the attention of the audience.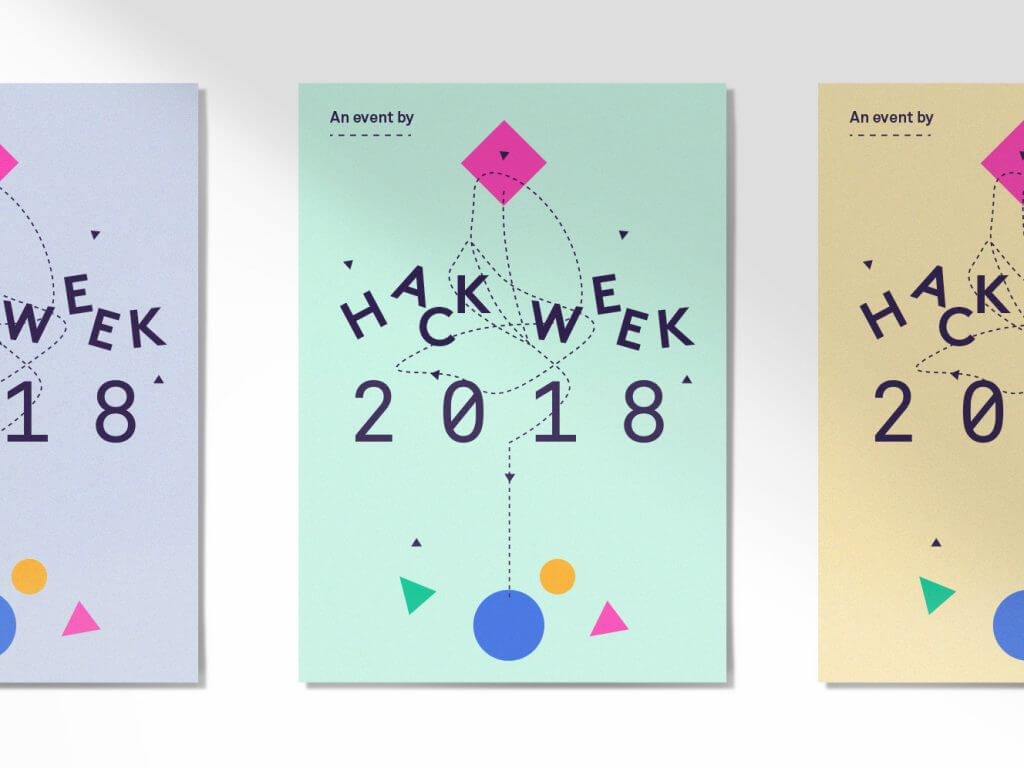 Headline
While eye stoppers pique the viewer attention, a headline reveals what you want to say through your poster and invites the audience to join in. Try to make your headline simple and concise. Rule out any ambiguity of the meaning. A good idea is to incorporate a subtle call-to-action into your headline.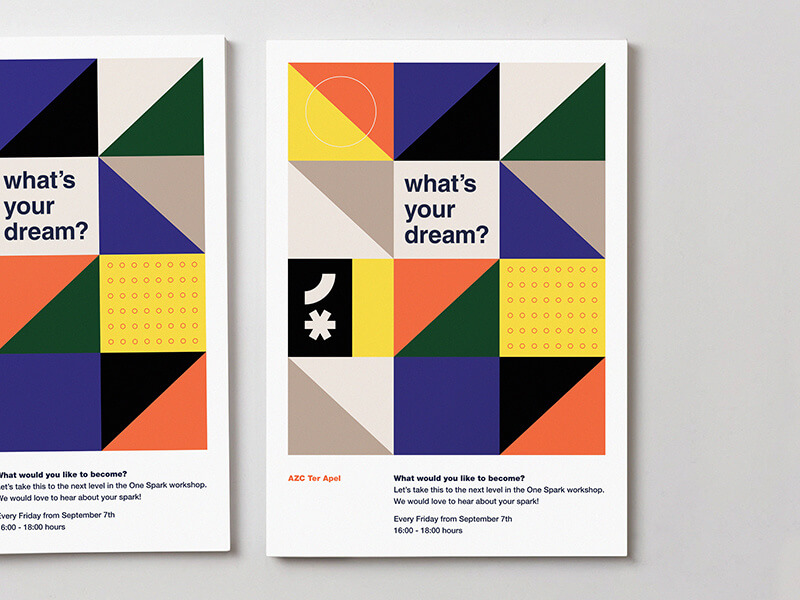 Contacts
After stopping by your poster and reading the headline, a person decides whether or not your information is of interest to them. If the answer is "yes", the viewer's focus will shift to your contact information. Be sure to place your contacts (physical address, email, mobile phones, etc.) in a visible spot.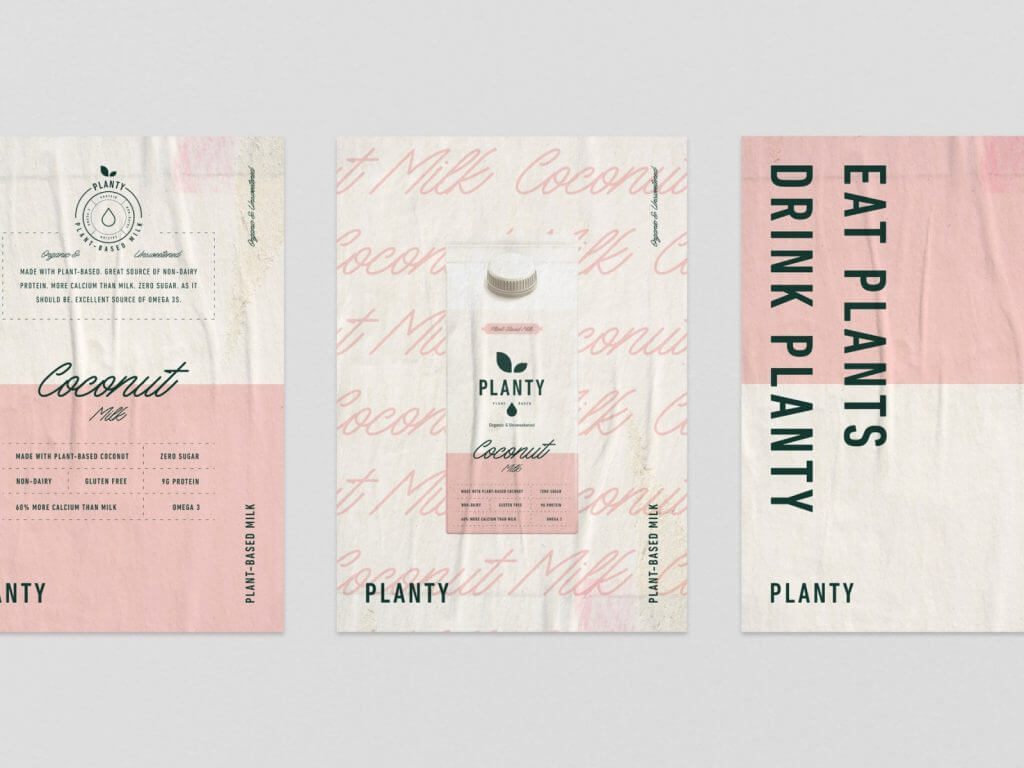 Brevity
Simplicity is the key to a successful of any design, and the poster is no exception. Every piece of information on your poster must be absolutely vital; otherwise, you can safely leave it out. A succinсt slogan or offer are easier to memorize and remember at the right moment. Also, by being brief and concise, you demonstrate respect to your target audience.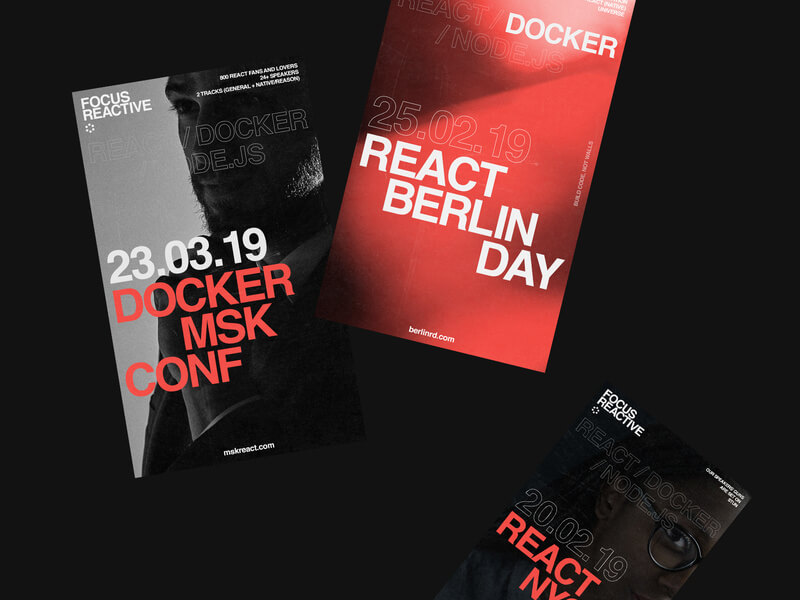 Size
The dimensions of your poster depend on its purpose and location. The standard poster formats are А1 (584 mm х841 mm) and А2 (420 mm х 594 mm). While А1 sheets are mostly used for promoting upcoming events, А2 format is a great solution for spreading the word about sales, discounts, product launches, etc.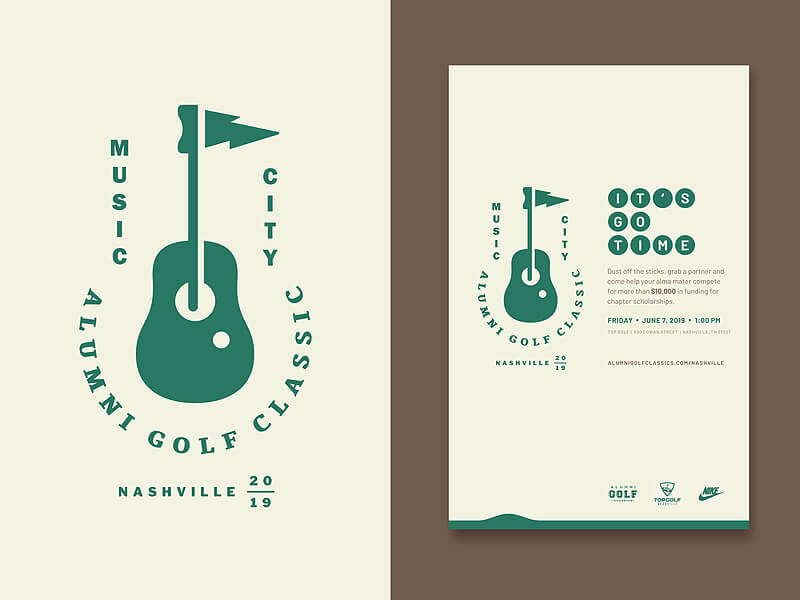 Ultimate tools for creating a poster
Just a few decades ago, all posters were made by hand. If you lacked a talent in drawing, you could forget about creating an effective poster. Luckily, today we have a plethora of online tools that help us handle the task. Check out our list of the basic poster generators and graphic editors. To use any of them, you don't need any special skills.

Microsoft Publisher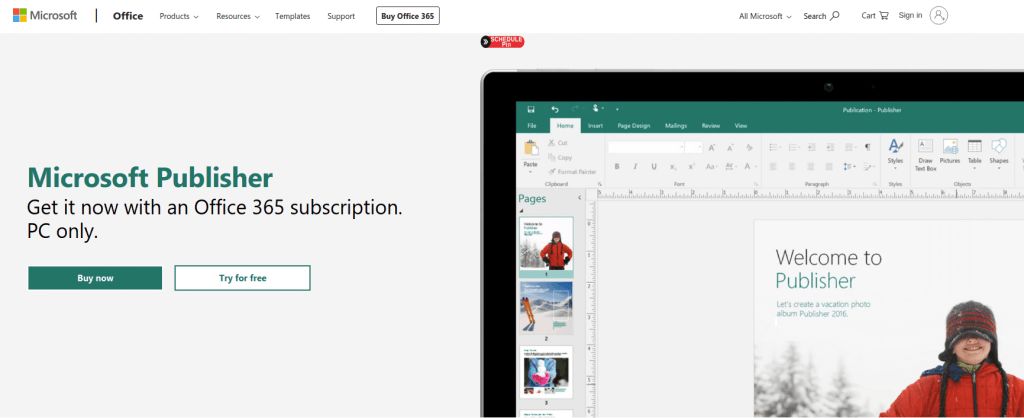 If you have a shoestring budget and can't afford professional designers, try Microsoft Publisher. This tool has a big selection of turnkey templates, sparing you a big chunk of work. Thanks to its familiar interface (it's the Microsoft family, after all!), the program is easy to navigate.
Complexity: Basic level
Price: Free
Time: ca. 10-15 minutes.
Microsoft PowerPoint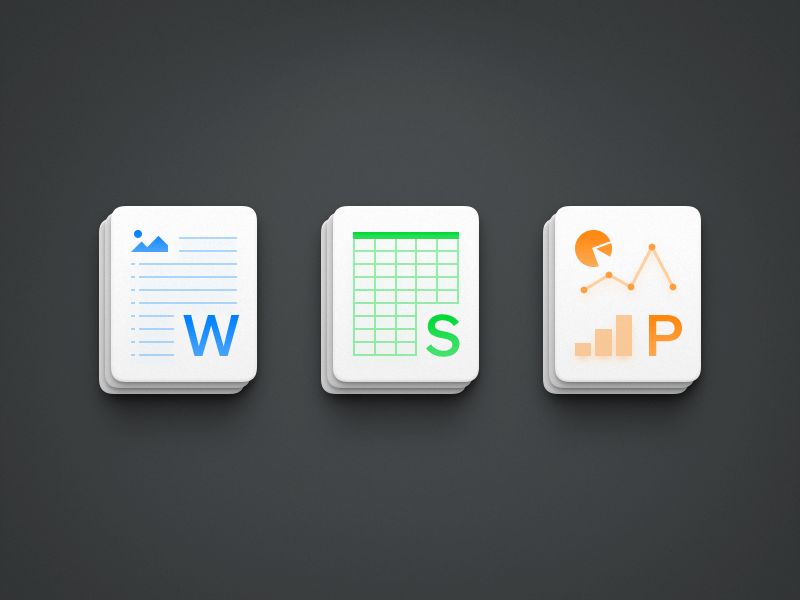 Looking for a fast and free way to craft a custom poster? With MS PowerPoint, this task will take you a few minutes, and we're not even exaggerating! Although Power Point can't compete with professional editing tools in terms of functionality, it's everything an amateur can dream of. If you're a Mac user, Keynote is a flexible graphic editor that we highly recommend.
Complexity: Basic level
Price: Free.
Time: ca. 10-15 minutes
Microsoft Word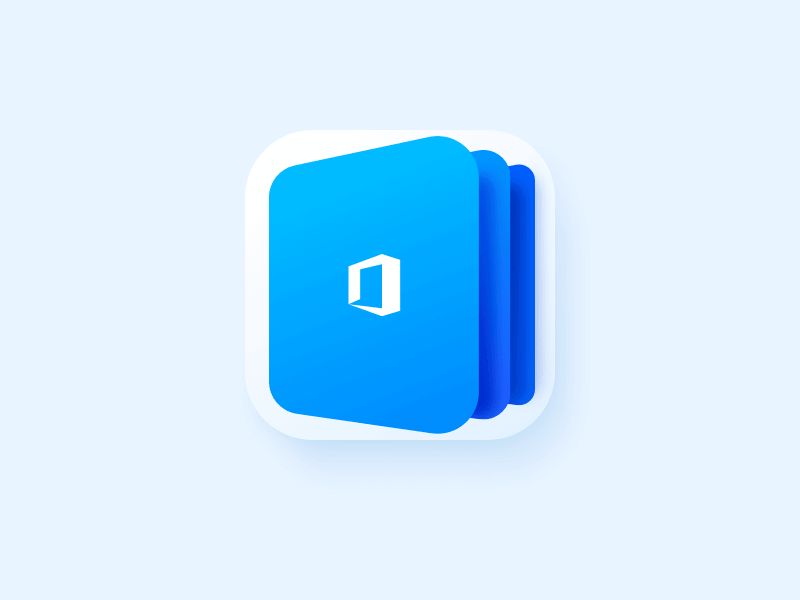 But Microsoft Word is a text editor! How on Earth it ended up on this list? The thing is that MS Word allows users to add pictures and other graphics, use different fonts, create tables, and many more. These functionalities are more than enough to make with a simple, generic design. Since most of us are familiar with MS Word, making a poster in it won't be a problem.
Complexity: Basic level
Price: Free
Time: ca. 10-15 minutes.
Piktochart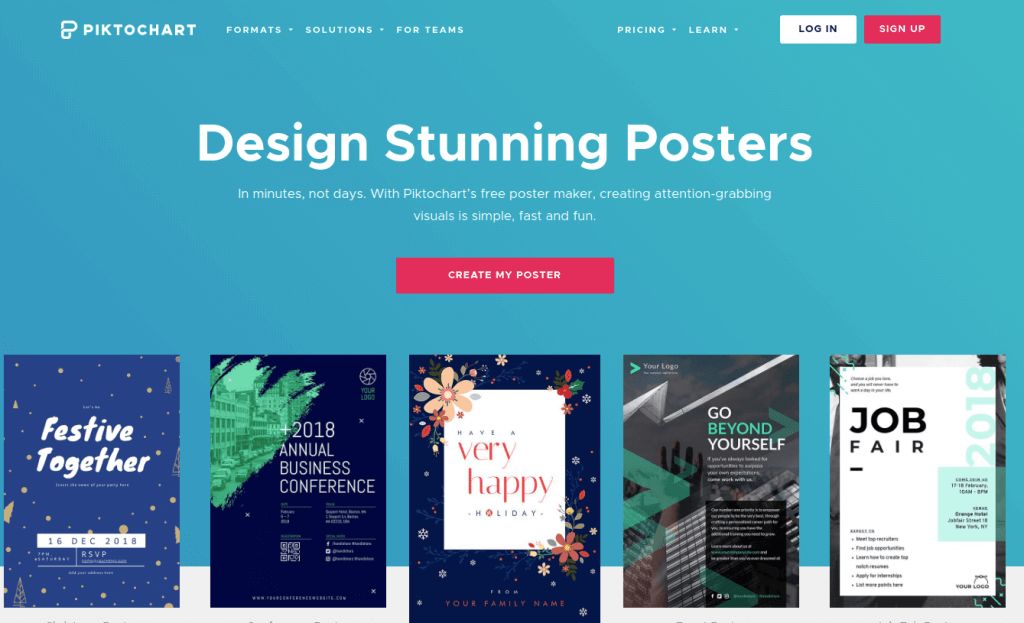 Piktochart is an online platform that allows you to create professional posters and other marketing materials. The tool is packed with smart functionalities and custom-made templates. A user-friendly interface makes navigating the program a walk in the park. Have a look at how to craft an eye-pleasing poster in Piktochart in a few quick steps.

Summing it up, it might be a good idea to study the posters made by the leading companies in your niche. If you own an up-and-coming business, learning from the best can never hurt! If you've already made up your mind on how your poster should look like, don't waste a minute and get down to work! We hope our post has boosted your confidence and you're now ready to achieve new creative heights!