Branded photo and video content is a powerful tool for promoting your company on Instagram. The easiest way to create a visually appealing Instagram page is with the help of turnkey templates. Read on to find out how to make the most out of ready-to-use Instagram templates and where to find them!
About Instagram templates and why you need them
As you probably already know, your Instagram posts and stories must have a balanced, cohesive look. How do you achieve that with zero design skills? It's really easy! One way to go is to benefit from ready-to-use templates with customizable text, images, and animations. Let's find out in what ways Instagram templates can help you build a top-quality Instagram page!
Introduce your business to your target audience. The best way to transcend your brand aesthetics and make a lasting impression on your audience is by sticking with the same fonts, graphics, patterns, etc. By building a consistent company image, you'll be able to distinguish your Instagram page among the rest and make it more recognizable.
Save time. Using professionally designed templates is a fast and hassle-free way to put together a nice-looking Instagram page. Created by seasoned designers, these templates are already tailored to your Instagram page in terms of size, aspect ratio, and resolution. All you need to do is to customize them with your own content.
Systemize your content by theme. Use specific colors and/or graphics to distinguish your posts and Stories by theme. This way, you'll make it easier for your followers to navigate your page and find the content they need.
How to use Instagram templates:
choose the template that reflects the essence of your brand (read on to find out how to make the right choice);
customize the template by editing its text, graphics, background image, etc.;
add the photo or video to your Instagram page.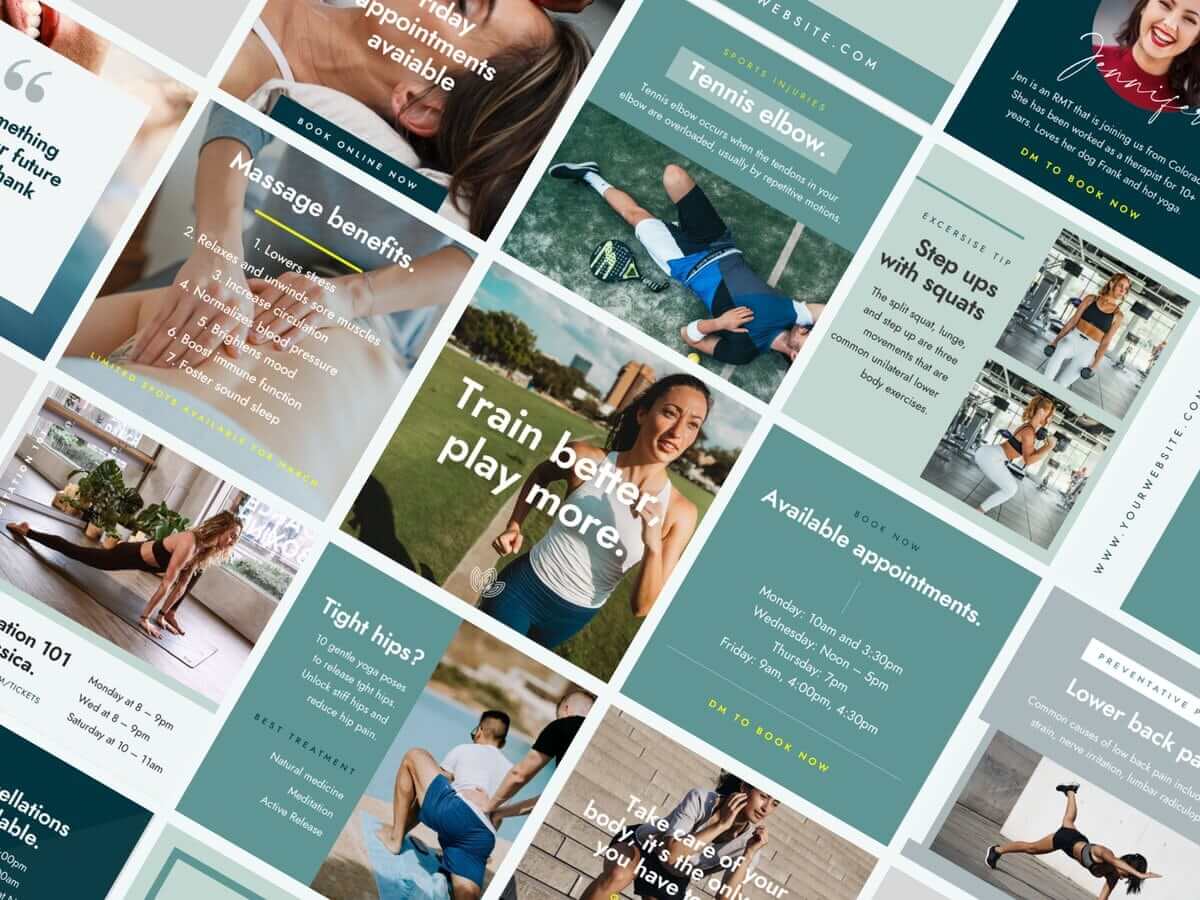 Things to keep in mind when customizing your Instagram page
Where do I start? What types of graphic content do I need? What colors are the best for my brand? Let's make a brief overview of the things you need to know before getting down to work.
Five elements you're going to need
1. Colors
Colors play a major role in how customers perceive your brand. For example, when composing a color palette for a store that sells apparel for teens, opt for bright, electrifying colors. Shades of dark blue and green are a great choice for a bank or fintech company. If you're looking for the appropriate color scheme for a private therapy practice, you can't go wrong with serene, muted hues.
Pick no more than 3 matching colors.
Find a use for each color and stick with it throughout your branding. For example, one shade is for background images, the second one is for text, and the third one is for graphics.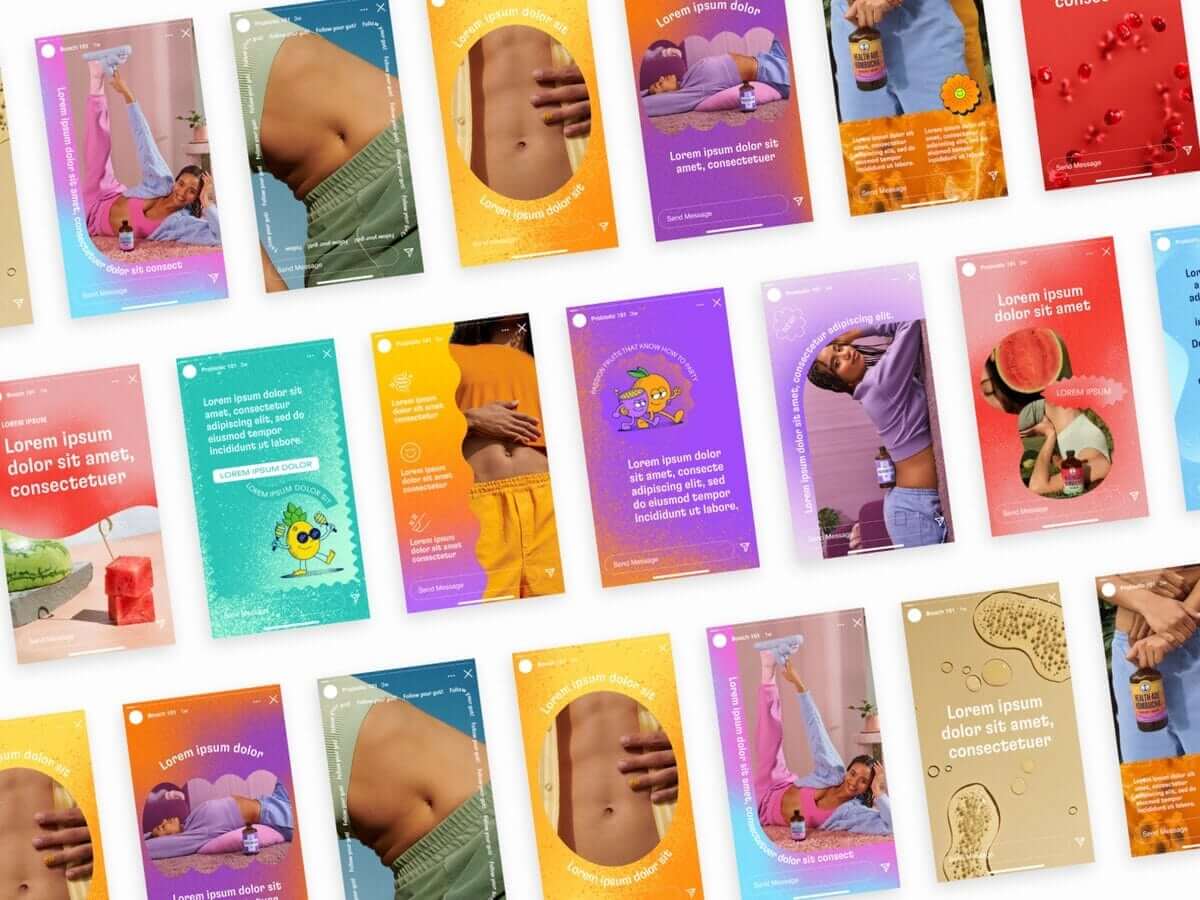 2. Fonts
Typography is a powerful tool for reflecting your company's personality. If your company cherishes tradition above all else, be sure to use a classic typeface with serifs. As for handwritten fonts, they're an ideal choice for open-minded businesses that welcome change and innovations.
Avoid using more than 1-2 typography solutions. Otherwise, you risk ending up with a design that looks amateurish.
3. Images
You can choose to add your text onto an illustration, or onto a photo. In the latter case, you have several options:
If you already have high-quality photos of your products or service, feel free to use those.
If your portfolio is empty, go ahead and hire a photographer to make professional photos of your products.
You can also take photos (free or fee-based) from stock photography websites or online brand identity generators.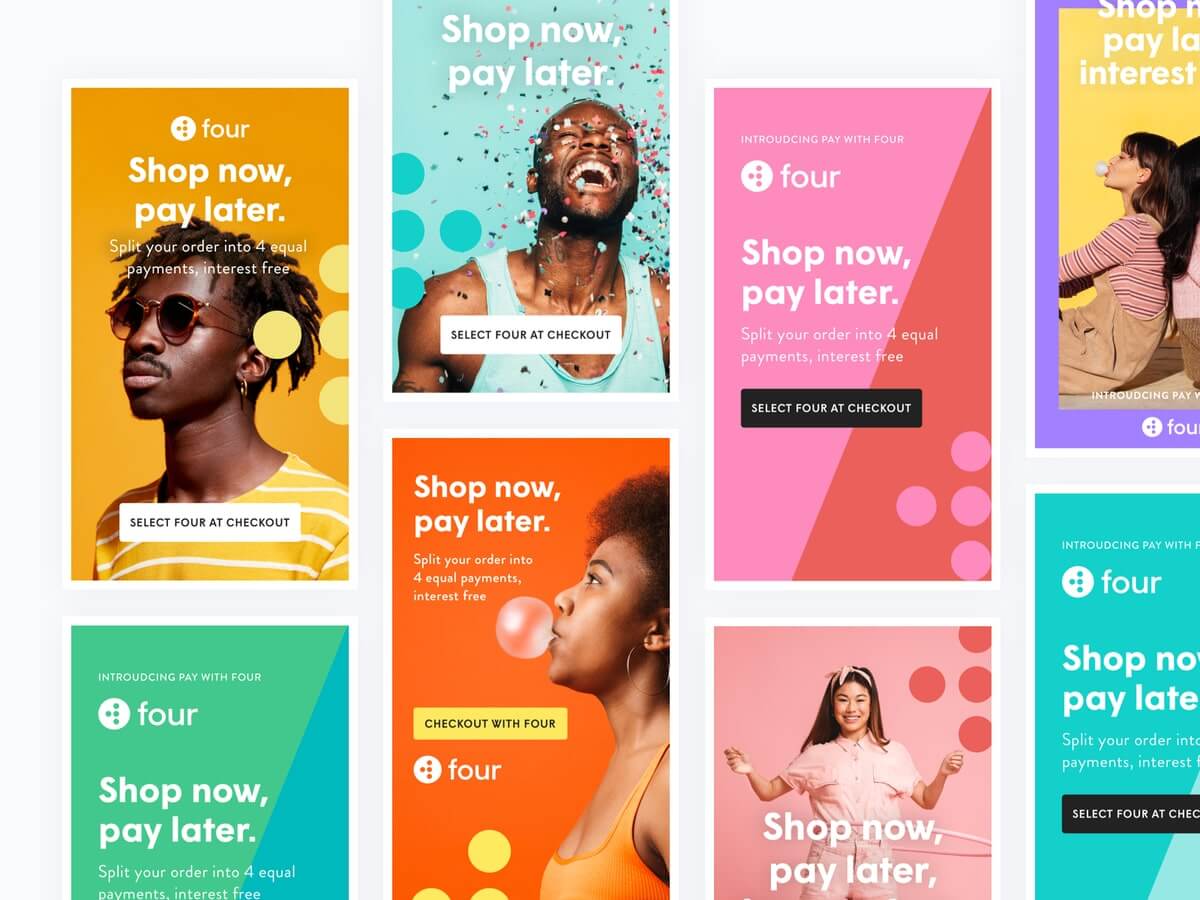 4. Filters
Think about how you're going to edit your images. For a consistent page design, be sure to apply the same filter to all graphics. Also, make sure all your photos have identical technical parameters, such as contrast, brightness, saturation, etc.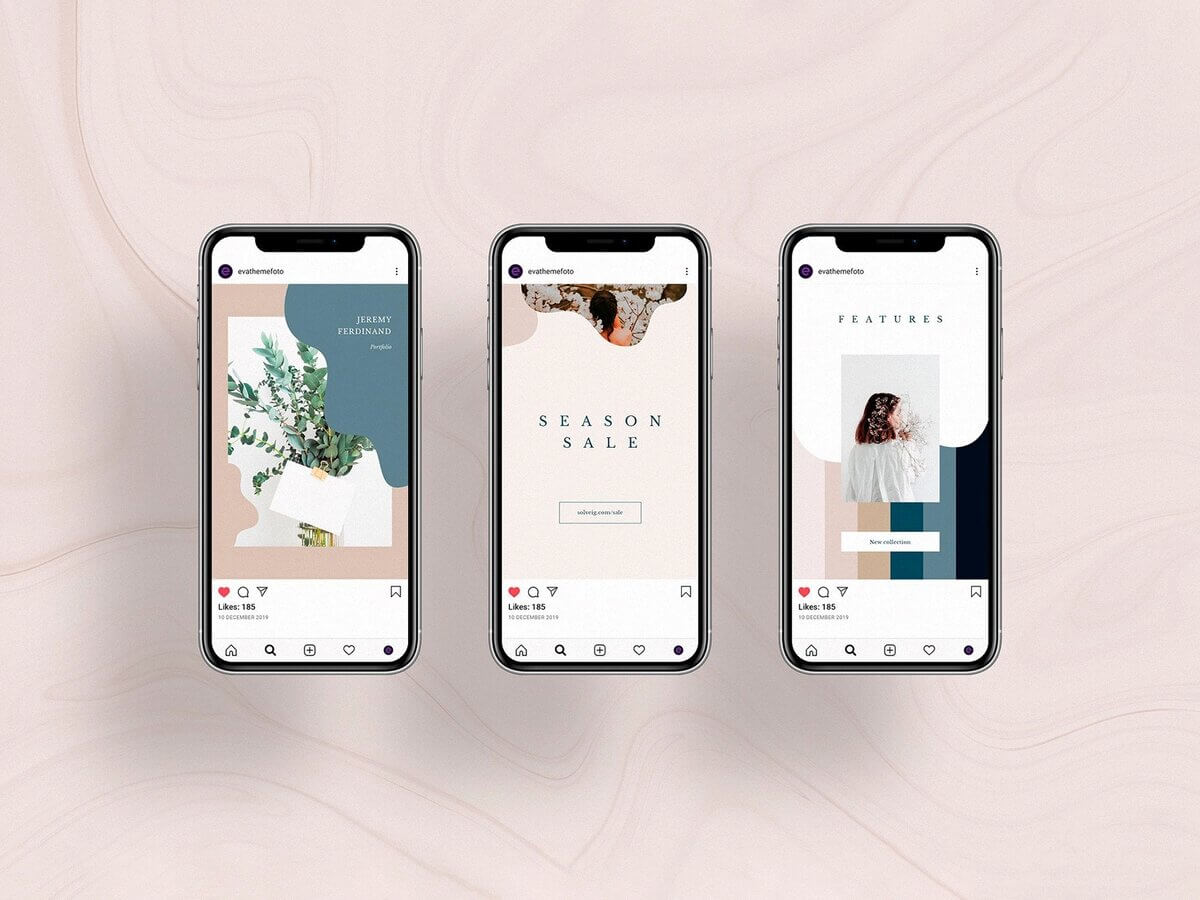 5. Additional elements
Logos, animations or illustrations are optional. You should only incorporate these elements if they serve a specific purpose, e.g. showcase the unique qualities of your brand, send an important message, make your page more memorable, etc.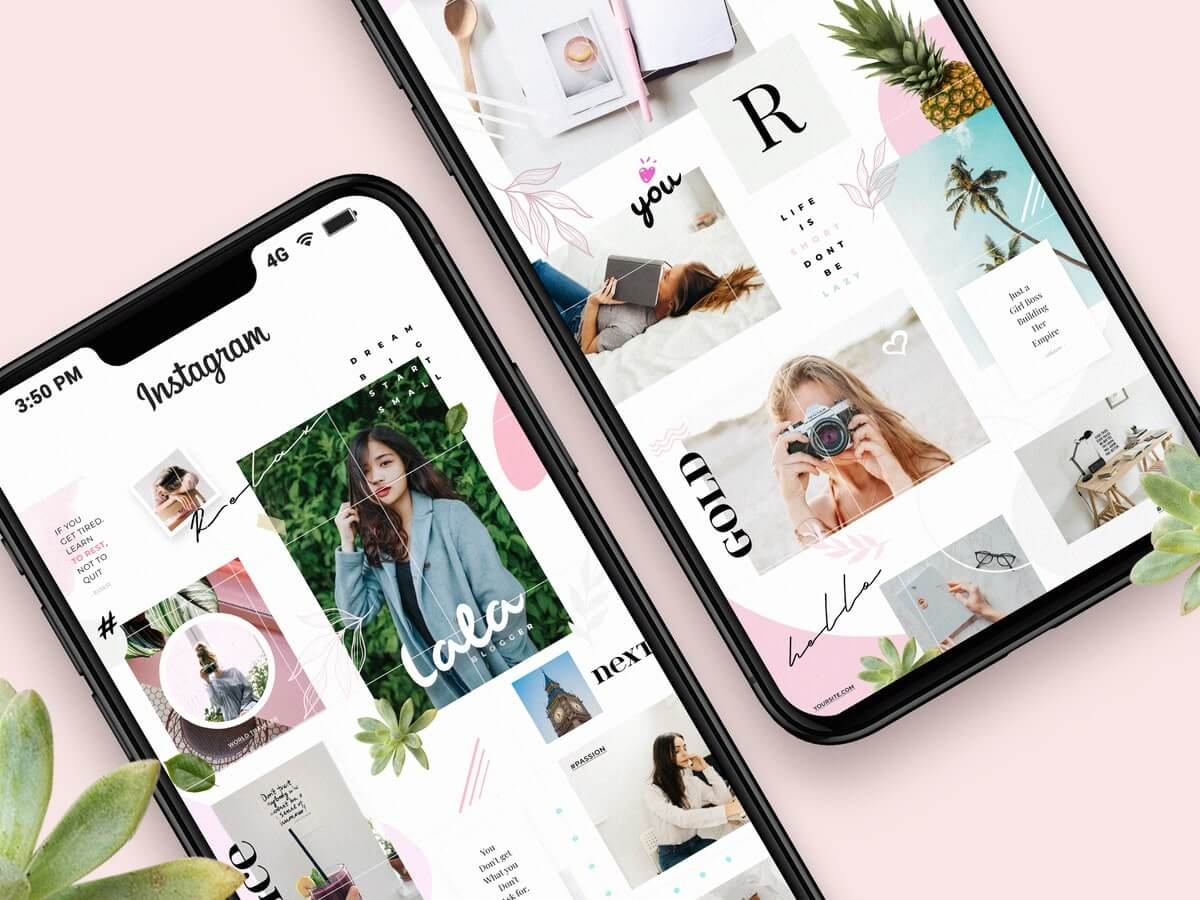 4 steps before you start
1. Create a brand identity
Choosing the right colors, fonts, and patterns for your visual image is something you don't want to get wrong. Make sure they reflect the essence of your brand and send a specific message to your audience. Have no brand identity yet? No worries! With the ZenBusiness online constructor, creating a stunning brand identity has never been easier!
2. Create headlines
Come up with attention-grabbing headlines for all types of content that you're going to publish:
posts (photos and videos);
stories (photos, videos, polls, animations);
IGTVs..
3. Pick the eye magnet
Think about what content you'll be relying on for catching your audience's attention. It can be visually appealing photos, original fonts, unusual formats, and more. Choose only one tool, otherwise you risk undermining the consistent look of your page.
4. Prepare your own content
There are dedicated online services that create templates using their own fonts, photos, and animations. If, however, you want to craft an Instagram page which is 100% unique, you need to count on your own creativity and prepare your own content.
Where to look for templates
All template constructors work pretty much in the same way: you choose the template that caught your eye and customize it to fit your brand identity. The services only vary by their functionality and selection of templates. Read our overview below and pick the platform that works for you!
Canva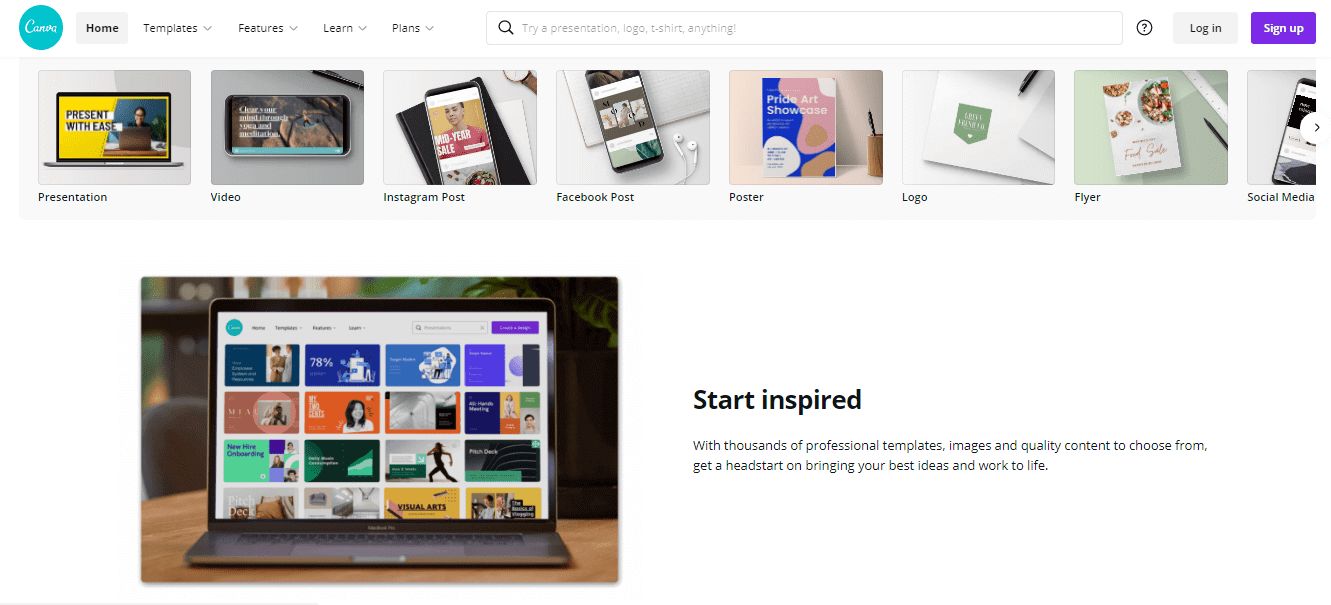 Canva is a popular service that offers thousands of templates for Instagram posts, stories, and IGTVs. Users can benefit from a convenient search by color and broad editing possibilities. You can either upload your own design elements, or choose from those available in the library.
Canva allows you to play around with images, animations, stickers, text, and much more! Also, you can transform your graphics with advanced photo editing tools. Tweak brightness, contact, exposure, and other parameters! Once you're happy with the design, you can either add it right to your Instagram page, or save it in your personal account with Canva.
Picmonkey

Picmonkey knows how to help you win on Instagram with scroll-stopping posts! The platform offers a mind-blowing selection of templates, textures, tgraphics, stock photos and videos, and more.
We can't recommend this smart service enough. Choose from 9,000+ customizable graphics, 1000+ templates, and 100+ fonts. Once the design is complete, you can add directly to your Instagram page.
Unfold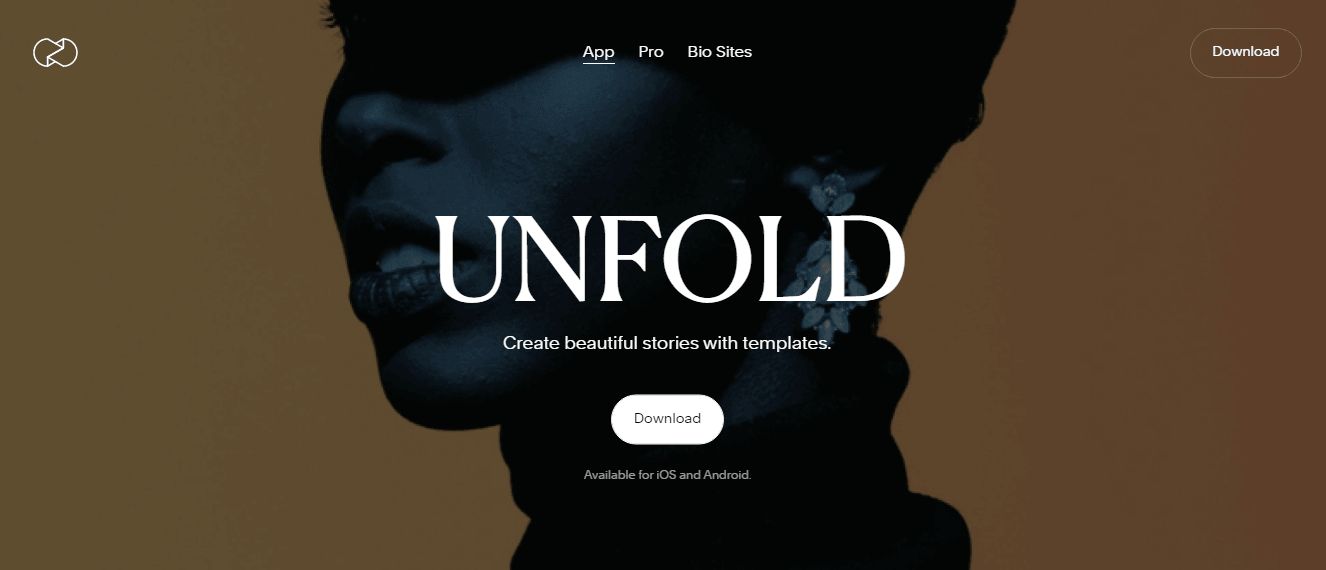 Unfold is an easy-to-use mobile app for creating spectacular Instagram Stories. Users can access more than 400 photo and video templates, as well as a powerful set of editing tools.
If you're looking to craft a truly stunning graphic content, you can't do better than Unfold. Choose from a variety of filters, special effects, textures, shadows, and other tools. On top of that, Unfold allows you to upload your own brand identity elements, such as fonts, colors, logos, stickers, and more.
Kapwing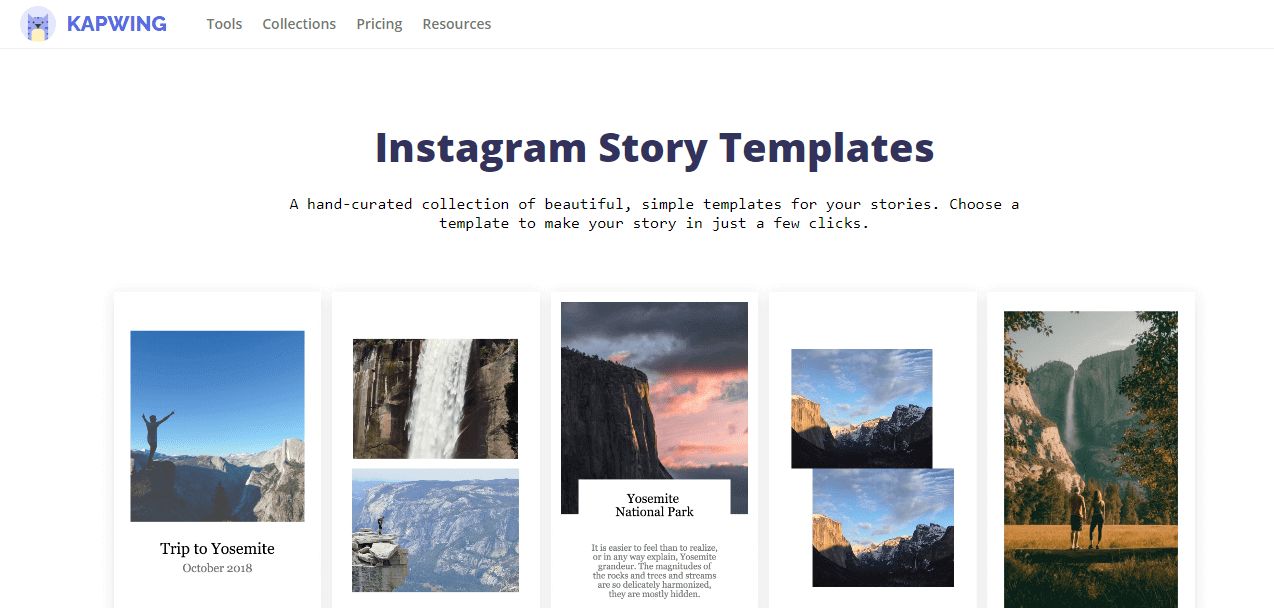 The next super useful tool on our list is Kapwing. Intuitive and user-friendly, it's the ultimate online expert in creating visually stunning Instagram Stories. The tool allows for creating Stories with more than one photo or video. You can choose from multiple templates consisting of two, three or five sections, each section for a different piece of content. Also, templates vary by color and layout.
Pick the best template and customize it by editing its text, colors, and textures! Add GIFs, play around with different layouts, and do whatever to get the result you want!
Easil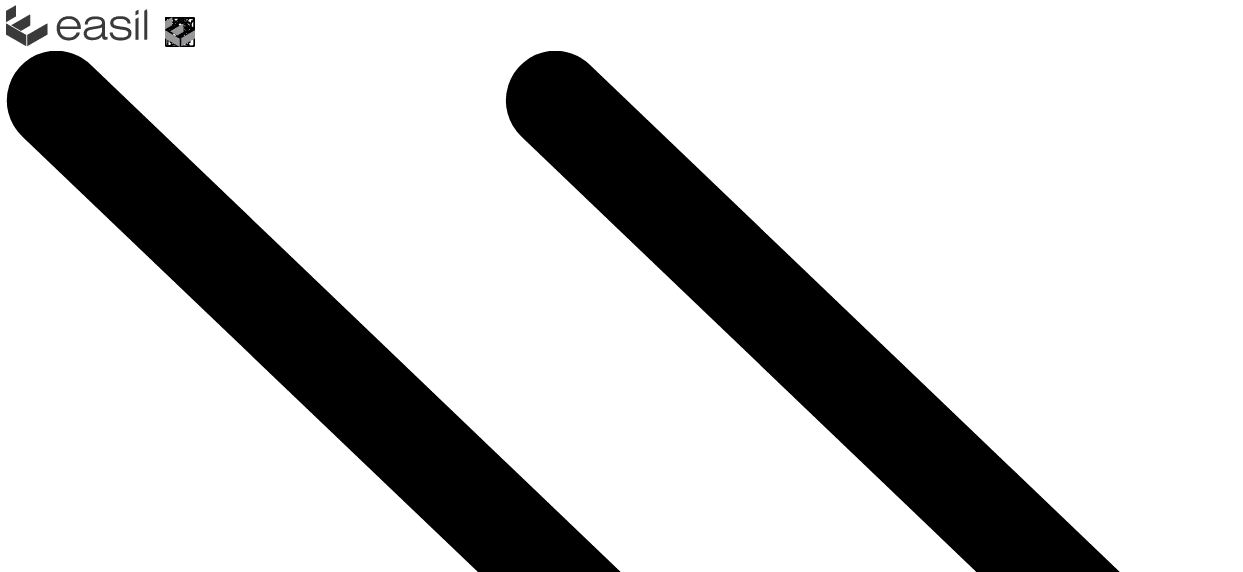 Easil is a one-stop online service for creating eye-arresting Instagram Stories, Instagram Highlights covers, IGTV covers, and more. The tool stands out through its unique multi-page templates for crafting one-of-a-kind graphic content. Once you've uploaded your branding elements to Easil, they'll be available in your personal account at any time.
Storeo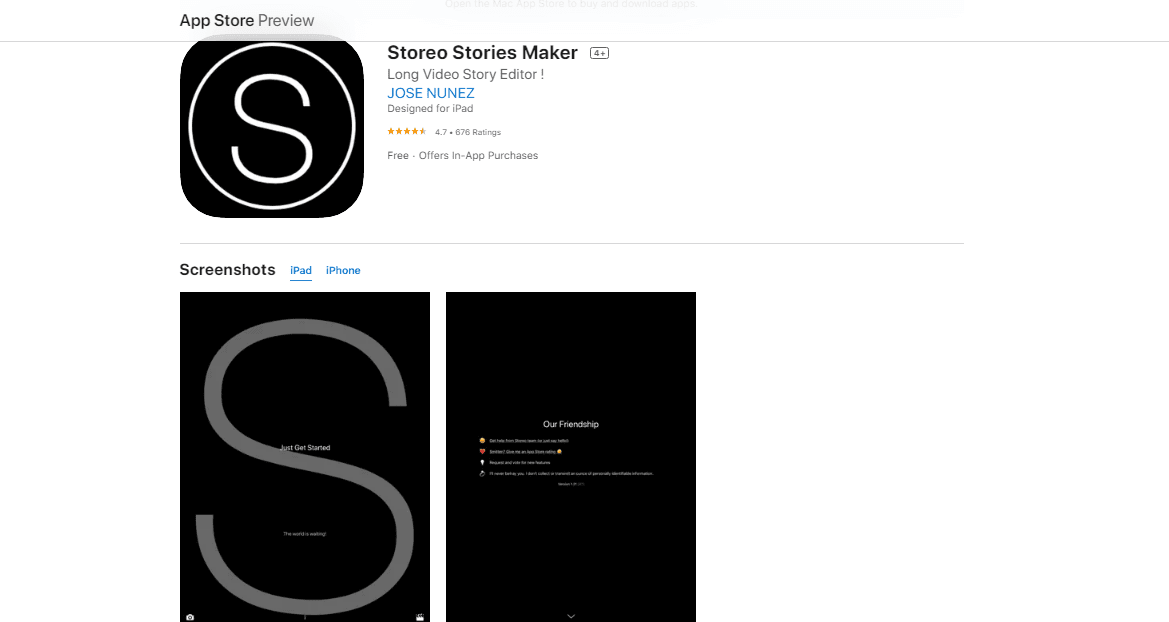 This clever app from Apple is a great choice for everyone who needs help creating videos and Instagram Stories. Upload your own video or record one directly in Storeo! The tool enables you to split videos into parts, enhance them with special effects, and add them directly to Instagram.
Adobe Spark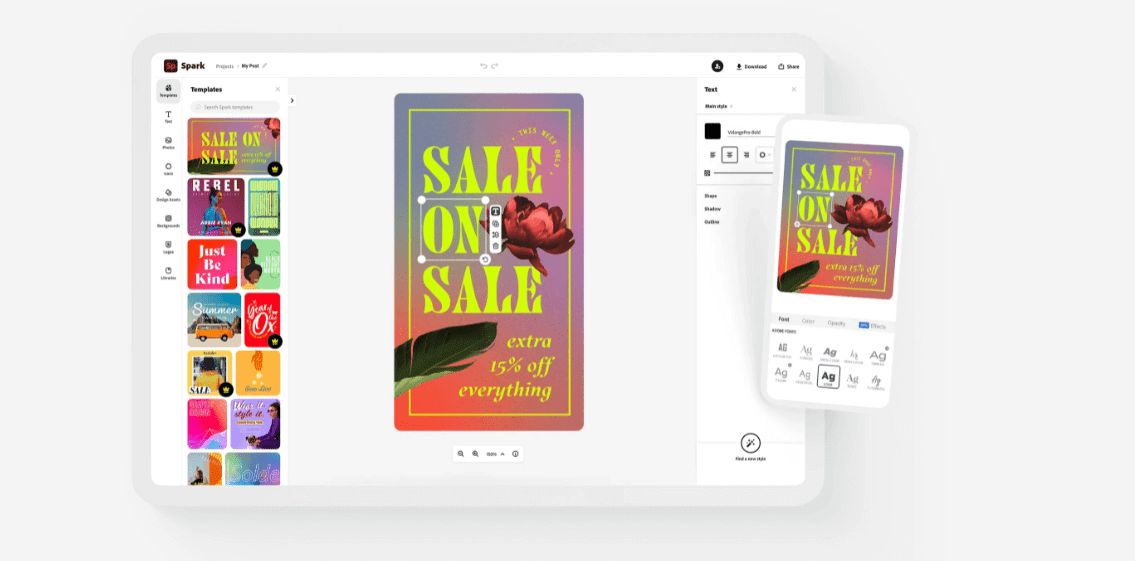 Adobe Spark has a vast library of well-designed templates sorted by color, theme, and layout. Adobe Spark's biggest advantage is that it's amazingly easy to use. Even if you're a graphic design dummy, you won't have any problem editing text, modifying images, adding your own branding elements, experimenting with stickers, and much more.
As if all that wasn't enough, Adobe allows you to add teammates to work on your design project together. Once you're ready to reveal your graphic to the world, go ahead to upload it to Instagram in one click!
Placeit
Now to the last tool on our list! Placeit offers a bunch of good-looking templates for both Instagram posts and Stories. With its flexible editing functionalities, the tool makes customizing your template a walk in the park! Like any high-profile service in its niche, Placeit allows you to upload your own graphics for a unique result.
Final word
An important thing to remember is that images, colors, and fonts are not just eye-pleasing pieces of content. They're responsible for sending the right message to your target audience. Before getting down to crafting your visual branding identity, take a moment to think about what aspects of your business you'd like to showcase and emphasize. Once you've got the gist of your brand personality, creating branded templates for your Instagram page will stop being a daunting task!