On Facebook, publications with photos get 53% more likes and 104% more comments than text-only posts. This article will help you form a picture of how to use imagery to promote your business on social media. We'll list image size specifications for major social networks and recommend the best online tools for making your photos social media ready. Also, prepare to admire beautiful pages created by top global brands!
5 tips for social media promotion
Why do images beat text? What content to choose for a header (banner)? What are the best ways to motivate your audience? Read our tips to get answers to these and other fundamental questions.
Showcase your brand identity. When developing a visual style for your social media page, use your corporate colors, fonts, shapes, and patterns. Companies tend to use their logo as a profile picture. As for the cover, it serves as an ad banner that demonstrates the key products, promotional offers, and calls to action.
Stick to proportions. Each social network has its recommended image sizes. If your profile picture or cover image fails to meet the required dimensions, it will be cropped (which means you risk losing important information). Also, your file must have the right resolution. If your photo had a lower resolution, it'll be stretched and lose its sharpness. Files with a higher resolution will be squeezed at the expense of their quality. Also, make sure your images are saved in the RGB color mode.
Focus on imagery. Our brain processes images 60,000 times faster than text. Also, posts containing less than 80 characters generate a 66% higher user engagement than long reads. The takeaway is clear: build your posts around images accompanied by short text descriptions.
Think about the overall composition. On some social platforms, a profile picture/avatar overlaps with a header. Make sure your avatar doesn't block any important information from the view.
Motivate your target audience. Your goal is to maximize the outreach of your branded content. It must be unique, useful, and creative so that your subscribers want to share it with others. Instead of borrowing generic stock imagery, generate your own content. Showcase your products. Publish more photos of smiling people (The research says that users tend to memorize smiling portraits way better than objects or landscapes.) Don't underestimate the power of animations.
Guide to social media 2020
Facebook
Facebook is a wildly popular social network with more than 2.45 bln active users of different ages. The biggest part of Facebook's monthly users live in the Asia-Pacific region, followed by Europe, USA, and Canada.
Image size in pixels:
Profile picture: 170×170;
Group banner: 1640×856;
Cover photo: 820×312;
Post (shared) image: 1200×630.
Examples:
Domino's Pizza. The user's attention is instantly drawn to the dynamic video showing a pizza preparation process. On its page, the brand posts high-quality photos of their delicious products and smiling faces of their happy clients.

99designs. When visiting the 99designs's Facebook page, you can't miss a pink-colored video telling about the company's expertise in graphic design. In its daily publications, the brand uses a lot of photos, graphics, and illustrations – a natural choice for its niche.

LinkedIn
LinkedIn targets people who want to advance their careers and expand their networks. The biggest part of LinkedIn's users are aged from 25 to 49 and live in the US. The total number of users amounts to 400 mln people from 200 countries.
Image size in pixels:
Profile picture: 300×300;
Cover image: 1536х768;
Post image: 1200×627.
Examples:
Adobe. To emphasize the advantages of its products, the brand uses photo and video content designed in bright, eye-catching shades. Along with the main page, the Adobe corporation has 5 more accounts for its top-of-the-line products targeted at different audiences.
Nokia. Instead of a classic landscape image, the company uses a stylish cover image that gives you a pre-taste of what to expect. The visual design is based on the reassuring navy blue shade.

Twitter
Twitter is No.1 social platform for a younger generation. Its user base is dominated by those aged 25-34 (21%). People aged 18-24 and 35-44 account for 14% and 19% of the audience, respectively. According to statistics, the majority of Twitter's audience is male users living in big cities.
Image size in pixels:
Profile picture: 400×400;
Cover image: 1500×500;
Post image: 1024×512.
Examples:
Yves Saint Laurent. Stylized in black and white, the avatar and banner convey elegance and accentuate the key elements of the composition.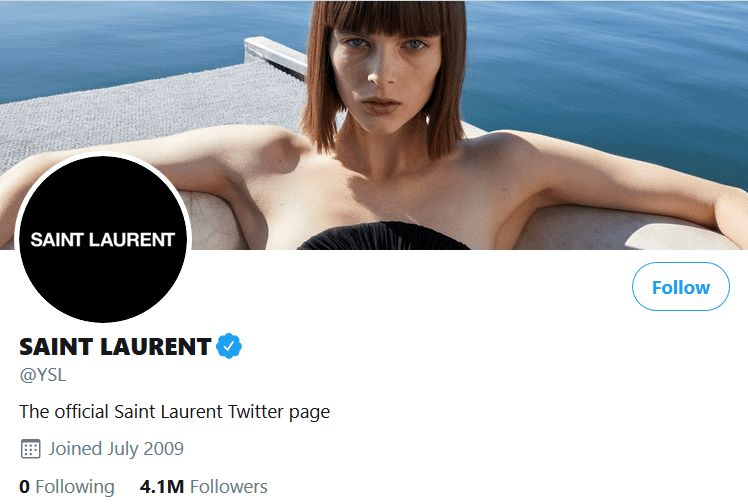 McDonald's. The brand aptly uses its corporate colors, red and yellow, to brand its Twitter page. The final result puts the user into the right mood, communicating joy and happiness.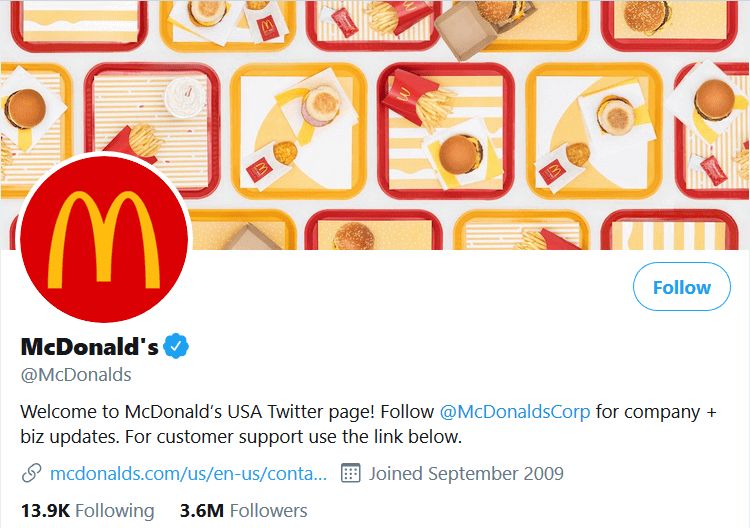 YouTube
YouTube is one of the fastest-growing social networks, with 2 bln monthly users. In the United States, 81% of young people and 73% of adults watch video clips on YouTube.
Image size in pixels:
Profile picture: 800×800;
Cover image: 2560×1440;
Thumbnail image: 1280×720.
Examples:
Red Bull. Dedicated to extreme sports, this account brings forward the idea behind the iconic slogan "Red Bull gives you wings". On the cover image, you can see dynamic photos of reckless surfers and bikers. The smart visual design accomplishes its goal, making the page burst with energetic vibes.

Evian. On its YouTube channel, Evian opted for a rather unusual approach, using different visual codes for different sections of the page. For example, the video under the slogan "Live young" features stylish, healthy people holding bottles of Evian water. At the same time, the "Created by nature" section looks totally surreal in the tender shades of pink.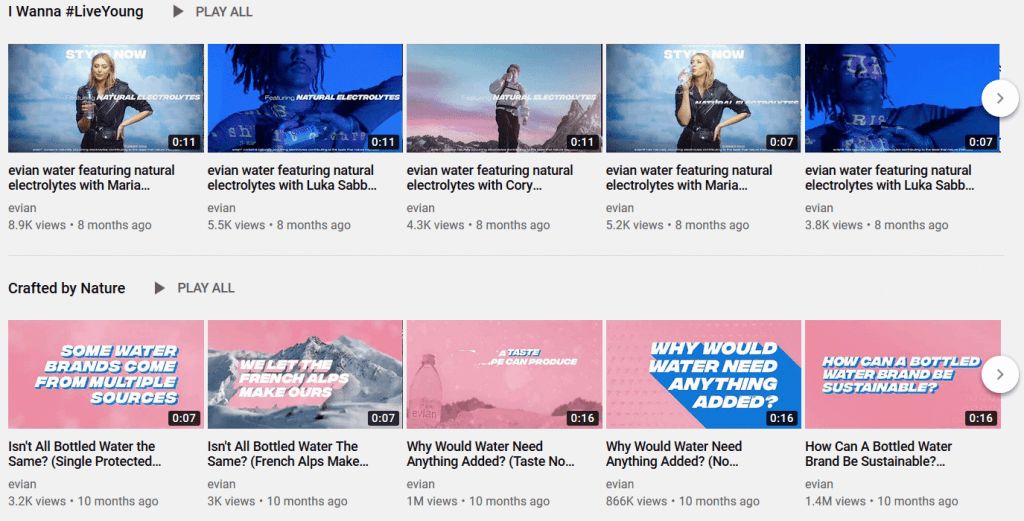 Vkontakte
Vkontakte is the most popular social network in Russia that boasts 38.1 mln monthly users. The biggest part of Vkontakte's audience makes young people aged 12-24.
Image size in pixels:
Profile picture: 200×500;
Banner: 1590×400.
Examples:
Samsung. The brand uses a black-and-white logo as an avatar and New Year's promo ad as a cover image. Each post contains a video clip that shows the state-of-the-art Samsung gadgets.

Coca Cola. The traditional red-and-white logo and iconic New Year truck make up a globally recognizable composition. Every post features the corporate palette or the legendary Coca-Cola bottle.

Instagram
65% of Instagram's audience accounts for women aged 18 to 34. Instagram followers have the reputation for being active and loyal.
Image size in pixels:
Profile picture: 110×110;
Post image: 1080×1080;
Stories image: 1080×1920.
Example:
Four Seasons. A breakfast at a villa on the Hawaii, sunset in Cairo, and SPA on the Seychelles…The photo content of this account is all about the luxury life. The black emblem gives a nice finishing touch to the overall picture.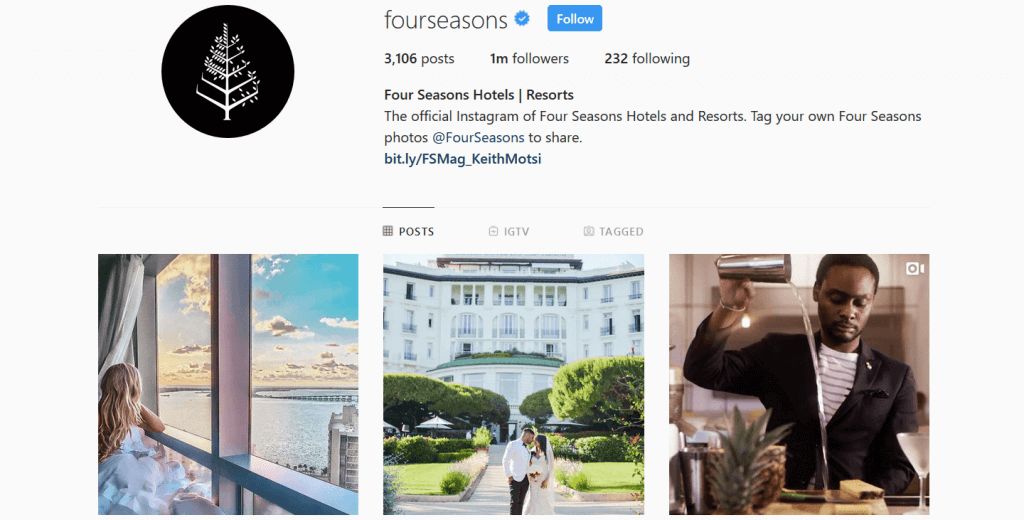 Disney. On its Instagram page, Disney creates the feeling of magic we're used to seeing in its cartoons and films. Prepare to dive into the world of iconic characters, animated video clips, screenshots from your favorite movies.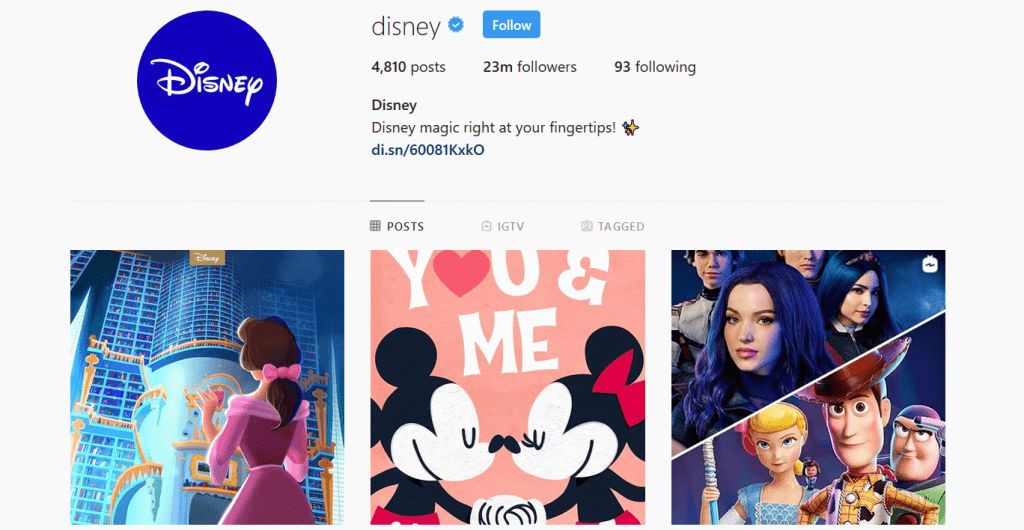 5 tool for creating imagery for your social media
Don't want to spend forever picking and editing images for your social media pages? These smart online services will take this task off your hands!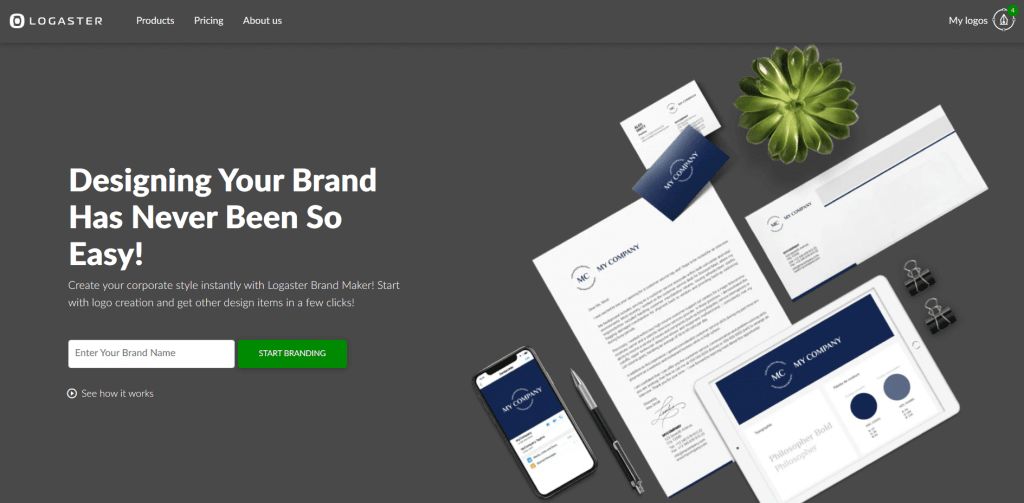 ZenBusiness is the best tool for optimizing your corporate logo for major social networks. In just a few clicks, you can get an whole kit of social media images based on your logo.
Hubspot

With Hubspot, you don't need to think about proportions or crop images by yourself. Pick the right photo or illustration, and the service will generate avatars and banners for your pages on Facebook, Twitter, LinkedIn, and YouTube.
Bannersnack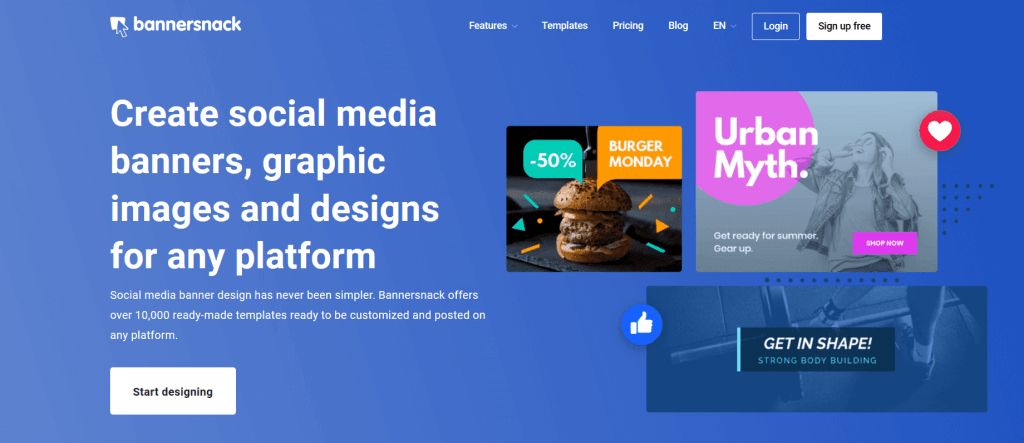 Choose from several thousands of professionally designed images or upload your own file. Based on your selected image, Bannersnack will generate images for Facebook, Instagram, Twitter, YouTube, and LinkedIn in 22 different sizes.
Snappa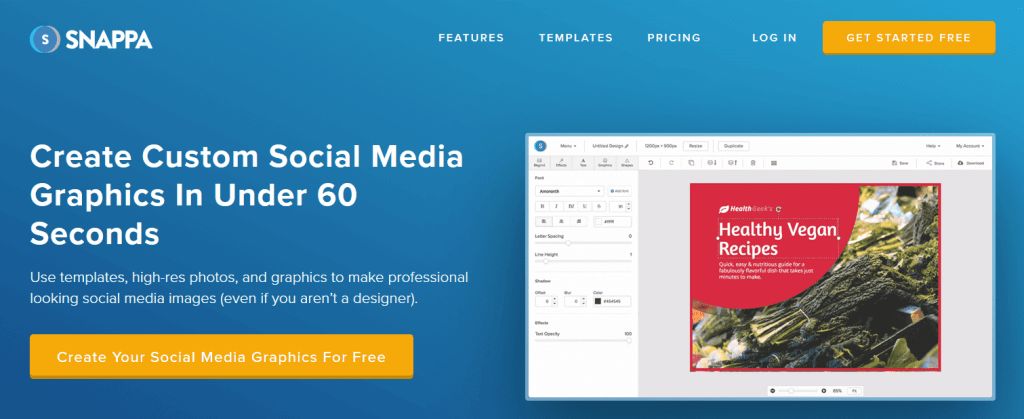 Take advantage of turnkey images or use your unique designs. Edit the font, shades, and effects until you get the result you want. Also, in just a few clicks, you can transform a cover image for Twitter into, say, a cover image for Facebook.
Adobe Photoshop
If you have a knowledge of graphic editors, you can create unique graphic content for your social networks in Adobe Photoshop. Study the image requirements, upload your file to Photoshop, and edit it accordingly. Check out this tutorial for more information:
Final considerations
Creating visual content for social media pages can be daunting, if not overwhelming. We hope that our checklist will take some pressure off you and boost your confidence.
Develop your brand concept; pick your corporate palette and fonts.
Create a logo you're going to use for your social images.
Choose 3-4 social networks you're going to use for your brand promotion.
Brand your social pages and pick the right images for your daily/weekly publications.
Use online services to optimize images for major social networks.