Did you know that an average person checks their smartphone about 63 times a day? Also, adults spend 87 to 160 minutes on their phone per day. Wallpaper is the first thing that the user sees when they take their smartphone in hand. This makes a phone wallpaper a great tool for promoting your business. Read on to find out how to use it to your business's advantage!
Why you need a branded phone wallpaper
A phone wallpaper branded with your company's logo is much more than just an eye-pleasing image. It's a powerful promotion tool that performs a variety of business tasks.
Boosts recognition. A personalized wallpaper helps people memorize your business and distinguish it from the crowd. The next time a person sees your brand in a physical store or on a billboard, they'll be able to instantly identify your company.
Encourages loyalty. A beautiful wallpaper that resonates with your audience's aesthetic tastes is a great way to show how well you know your customers. It also cultivates positive associations with your brand.
Promotes your brand. 86% of smartphone users check their phones when spending time with friends. This means that your wallpaper may catch the eye of many people. Also, be sure to share your custom wallpapers on social media. It's a great way to attract new followers and raise your brand awareness.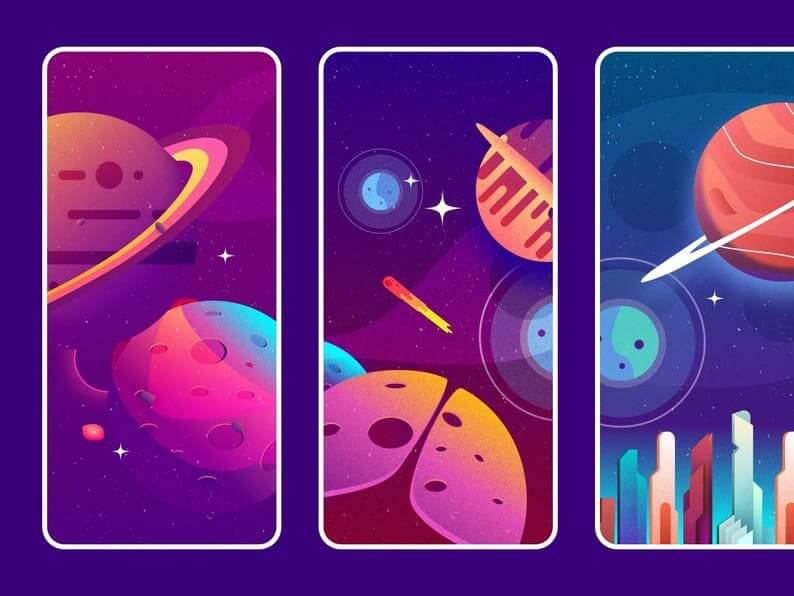 Why people may want to use your wallpaper
Branded phone wallpapers can be beneficial to businesses and customers alike. Let's see how your phone wallpapers can make your customers' lives better.
Positive emotions. Your wallpaper can inspire your customers, motivate them to achieve their goals, or simply make them laugh. The trick is that the customer will intuitively associate these positive emotions with your brand.
Self-expression. When making a wallpaper, use original and memorable graphics that resonate with your target audience. Your customers are sure to appreciate the design that serves as a visual expression of their tastes, views, and values.
Free product. The word "free" is a strong trigger which is ubiquitously used by marketers. Offering something for free is a surefire way to get the attention of potential customers and connect with them.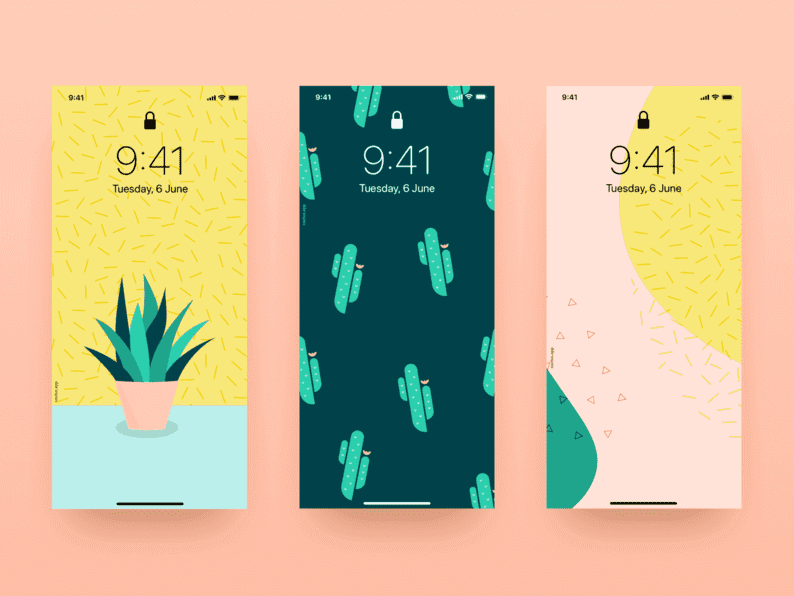 Where to find killer ideas for a custom wallpaper
Company name and logo are not the only elements that can make a thrilling wallpaper. See other creative ideas that can help you make a statement and showcase your brand's strengths.
Photo shoot. If you do professional photo shoots for your ad campaigns and social media posts, feel free to use the pictures for wallpapers as well. Or even better, come up with a few creative ideas and make a photo shoot specifically for this purpose.
Brand values. Your phone wallpapers can transcend values that resonate with your target audience. Are you fighting for women's rights? Or maybe you're donating to forest conservation funds? Great! Now find a smart way to convey these ideas through your wallpapers.
Brand identity. Avoid being too in-your-face when promoting your brand. Find a subtle way to incorporate your brand identity into your wallpaper. If your company's logo features a flower, go ahead and create a wallpaper with a floral pattern. If your brand stands out through unusual typography, come up with an inspiring quote written in that font and put it on your wallpaper design. Have no brand identity yet? The ZenBusiness online service will offer you plenty of inspiring ideas and help you craft a nice brand identity of your own. All you need to do is to enter your business name and select your industry!
Events. It's a nice idea to design dedicated wallpapers for each important event, e.g. when launching a product, entering a new market, opening a physical store, etc. View this as a smart marketing move that will draw attention to the event.
How to make a phone wallpaper online
Now that you've noted down a few ideas for your future wallpaper, it's time to bring them to life. Luckily, with the smart programs below, you don't need any design skills whatsoever to make an A-class wallpaper in a matter of minutes!
Canva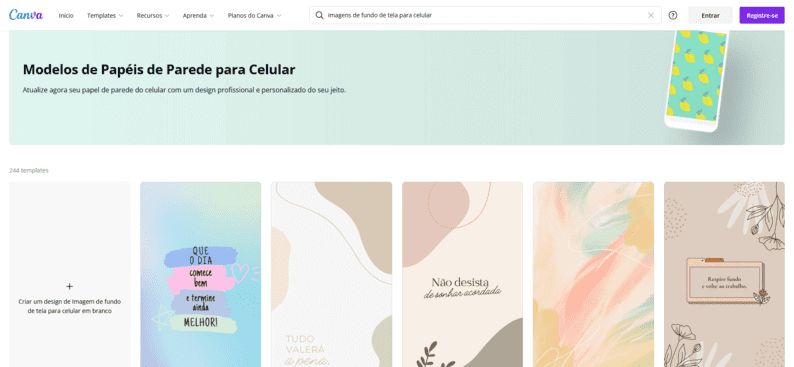 A major graphic design platform, Canva offers a huge selection of wallpaper templates for all needs. Search templates by theme or keyword. Pick the image you like best and customize its text, colors, graphics, etc. Looking to make a 100% unique design? Canva has everything you need to craft a one-of-a-kind wallpaper from scratch!
Adobe Spark

Adobe Spark is yet another one-stop online platform for creating wallpapers and other graphics. Make a wallpaper from scratch or rely on amazing ready-to-use templates. The templates are highly customizable: you can change the colors, fonts, text, etc. to make the image reflect your brand personality.
Fotor

Find the right template using keywords and then customize it to fit your creative vision. Fotor boasts a striking array of editing and customization tools. Add special effects, stickers, colors, fonts, and more. Use HD images from the Fotor library or upload your own photos. Let your imagination run wild!
How to put your wallpaper out there
Once your wallpaper is ready, you need to showcase it to your online audience.
Post on social media. Post your phone wallpaper on your social media pages and encourage your followers to download the HD version. Instagram Stories is one great channel to share your wallpaper with the world.
Urge customers to share your design. For a bigger outreach, ask your audience to share your wallpaper on socials and tag your brand.
Talk to your audience. Many users make a mistake of screenshotting wallpapers posted on Instagram Stories. This is not the best way to use the images you've been working on for so long! Tell your followers that you're going to post the HD versions of your wallpapers in your next Story. Also, avoid cluttering your designs with stickers, GIFs, or text.
Use your Instagram Highlights. As you know, Instagram Stories vanish after 24 hours. What if some users simply miss your wallpapers? There is a solution! Add your wallpapers to your Instagram Stories Highlights so that customers could access your designs at any time.
Final word
Use the power of custom phone wallpapers to spread word about your business and strike an emotional connection with your audience. Choose a topic that appeals to your customers and use a smart graphic editor to create unique wallpapers. As the next step, share your designs across your online promotion channels, with a heavy focus on Instagram Stories and Instagram Highlights.