Need to optimize photos and other images for your website, socials or ecommerce store? No need to use complicated graphic editing programs! You can edit your image online in a matter of seconds. Read on to find out how you can do that.
How to resize an image online
All the tools on our list are free and extremely easy to use. You don't need any special skills to use them. Read on to learn more about each online service!
Resizeimage
Resizeimage allows you to only edit one photo at a time. Upload a file up to 100 Mb or 100 mega pixels in JPEG, PNG, GIF or BMP. Edit your image by cutting or rotating it by 90 or 180 degrees. Then set the desired width and height or scale your image in percent. Lastly, choose the format you want to save your file in.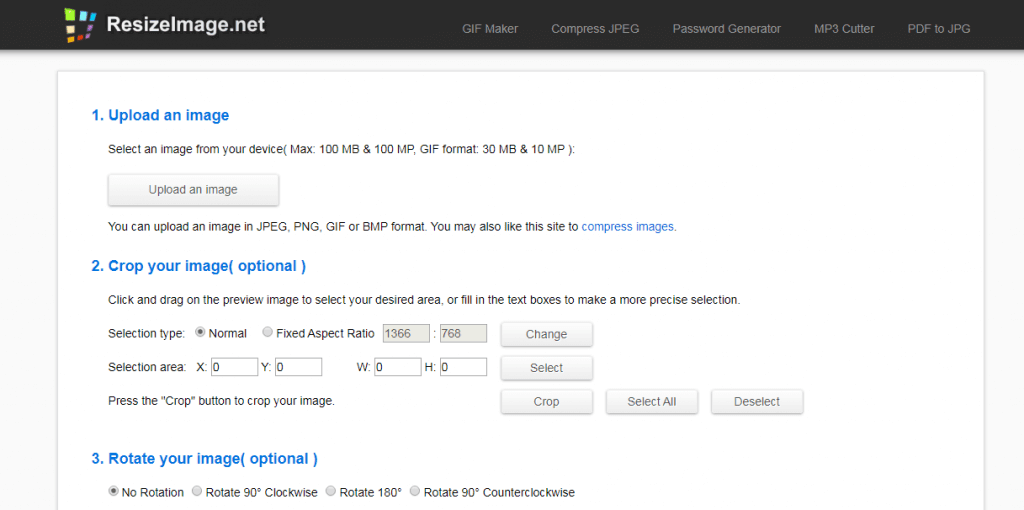 Picresize
Picresize allows you to upload up to 1,000 images in one batch and optimize them in a few clicks. The service offers a big selection of editing tools. You can rotate and reflect your image, as well as add special visual effects. Scale your design in percent or pixels. If you're editing a big number of files at the same time, you can save them in zip.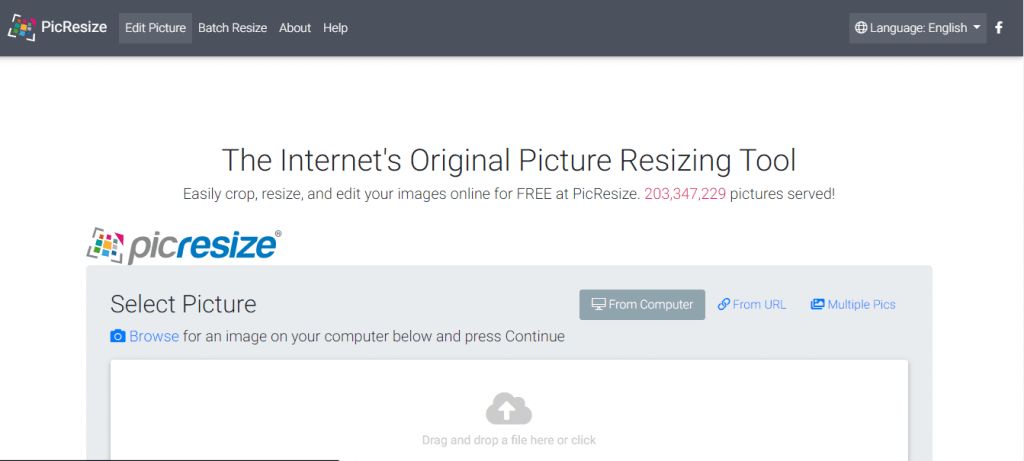 Simpleimageresizer
The website supports five formats (JPEG, JPG, PNG, BMP, and GIF) but its functionality is rather limited. You can only upload one image at a time. Out of editing features, only the resize option is available.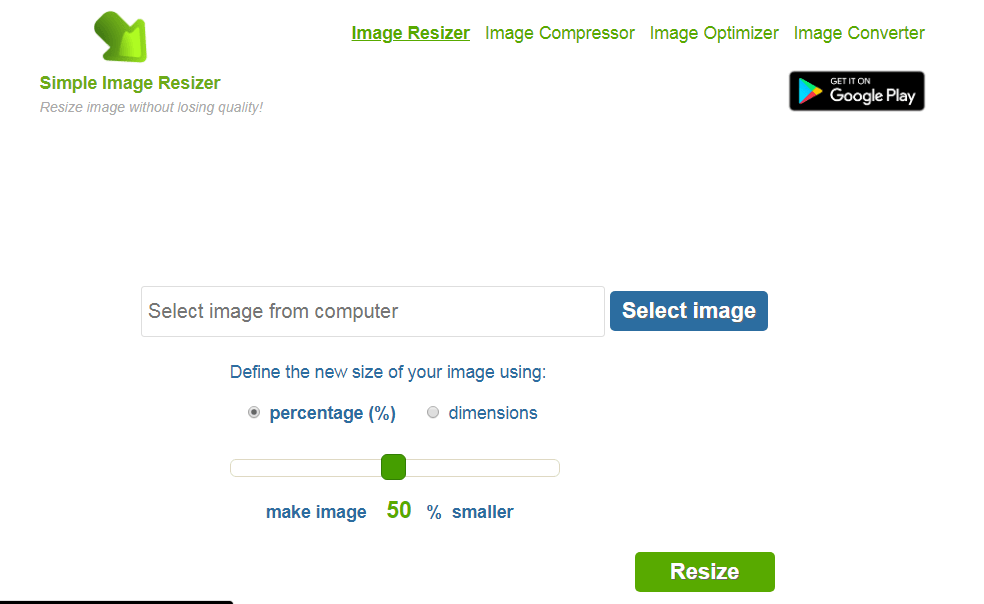 Imageresizer
Imageresizer is a powerful tool that can handle any task. It can resize, cut, compress or enlarge your image. Plus, you can set new dimensions for your design and rotate it. You can simultaneously work with 20 files in JPG and PNG.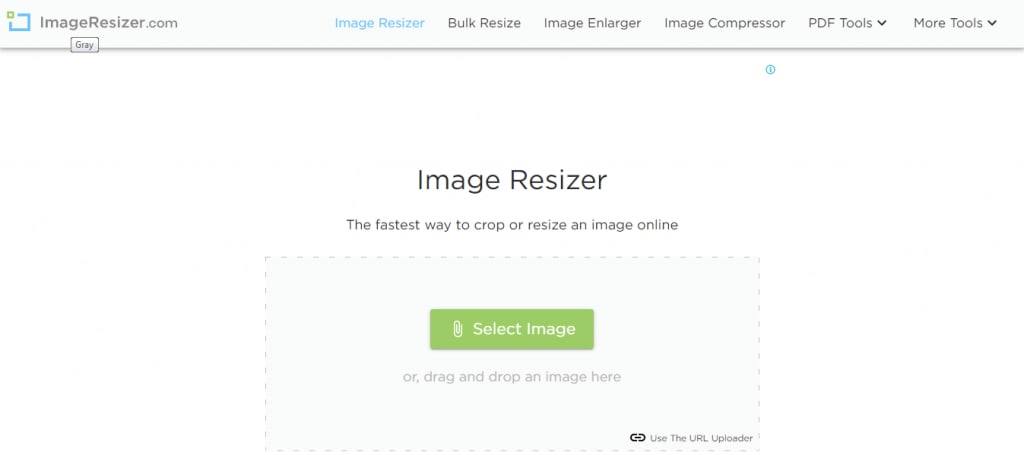 Internetmarketingninjas
Need images for your socials? With this convenient service, you can create amazing profile and cover images for Facebook, Twitter, Google+, and forums (multiple options available). Also, you can get a beautiful favicon for your website. The platform supports a variety of formats, including JPG, PNG, GIF and ICO.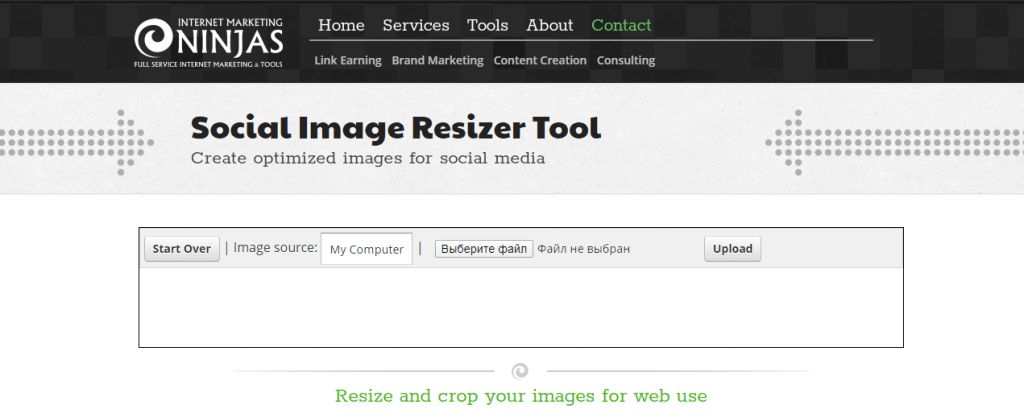 Befunky
Befunky is yet another online service which is good at optimizing images for social media platforms. Create a cover for your YouTube channel or profile picture for your Facebook page. With an in-built editor, you can adjust colors, add special effects, text, graphics, and many more.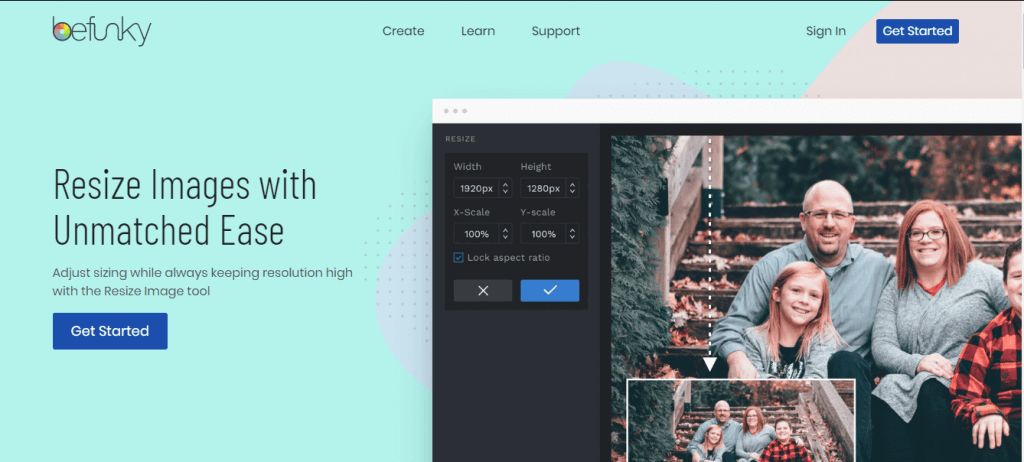 Shopify
If you have an ecommerce store on Shopify, you absolutely must try out this tool. Create original graphics and upload them directly to your profile! Also, you can optimize an image for your social media pages and business emails. Upload your design (up to 6 files at a time) and select one of the 3 available sizes (big, medium or small).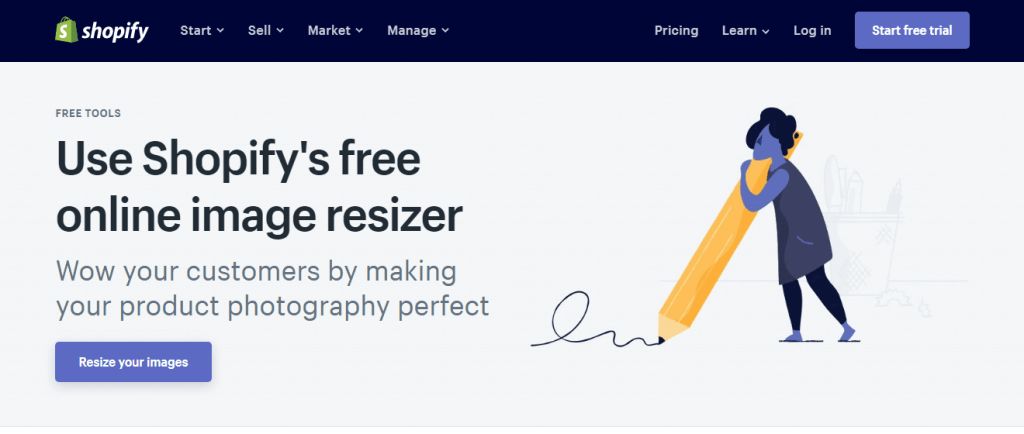 Birme
Simple and flexible, the Birme converter enables you to adjust colors, as well as scale and cut your image by setting the desired parameters. The only downside is that you can edit only one file at a time.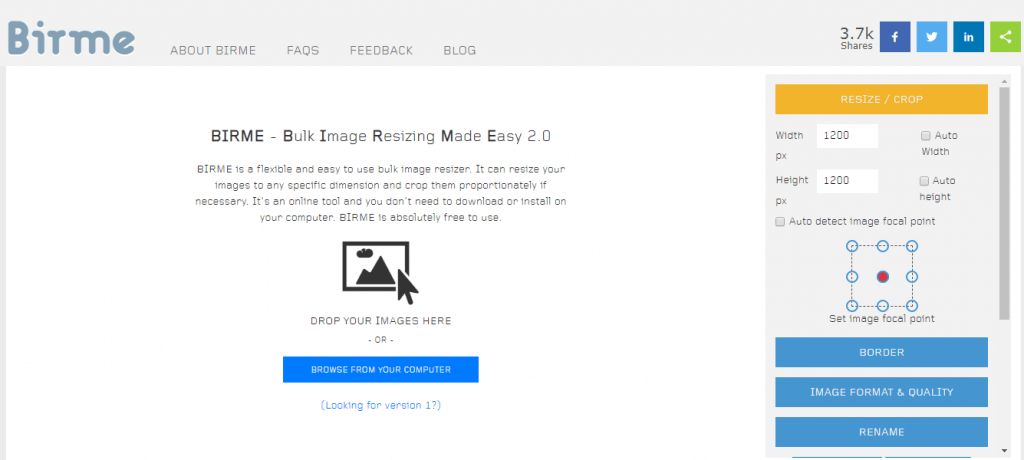 Photoresizer
Photoresizer is a major platform with an impressive toolset. You can rotate and reflect your image, add text, graphics, patterns etc. Set the desired size, download the file and use it on your Facebook, Twitter or Instagram page. Plus, you can send your file by email or share it with your subscribers on social media.

Bulkresizephotos
The advantages of this service include an intuitive menu and vast editing possibilities. Edit several files at the same time and convert them to JPEG, PNG or WEBP. Set the desired size and voila! Your files are ready to use!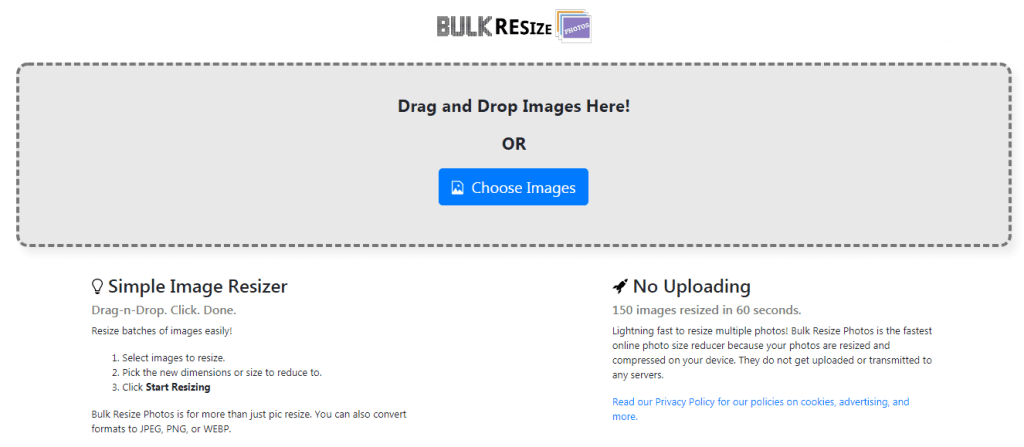 Iloveimg
Here is another great platform where you can do any editing to your images. The service works with JPG, PNG, SVG, and GIF. Feel free to upload several images in one batch and set new height and width values for them.

Compressor
Compressor is a powerful online tool that can reduce your image by 90% without sabotaging its quality. The website supports 4 formats, including JPEG, PNG, GIF and SVG. An intuitive interface makes the editing process smooth and effortless.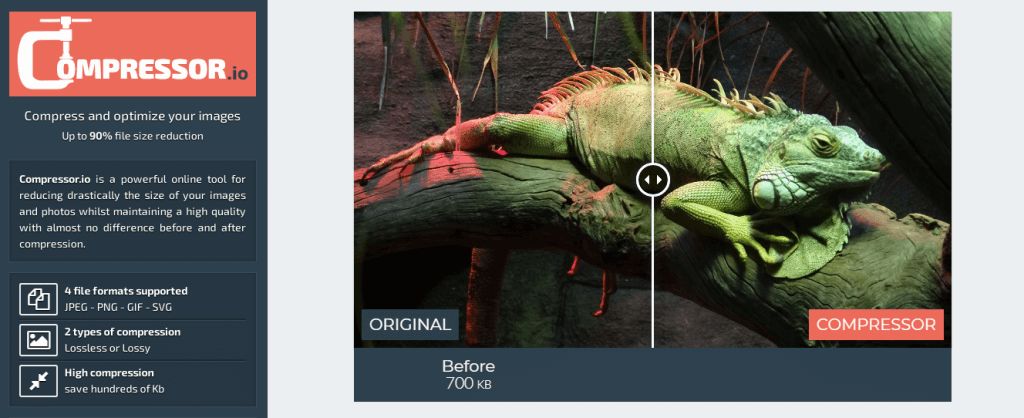 Imagecompressor
Last but not least! This online tool is packed with clever algorithms that can compress any image while preserving its quality to the maximum. You can upload up to 20 files (JPEG, PNG) in one batch. Use a convenient scale to set the desired quality of your images.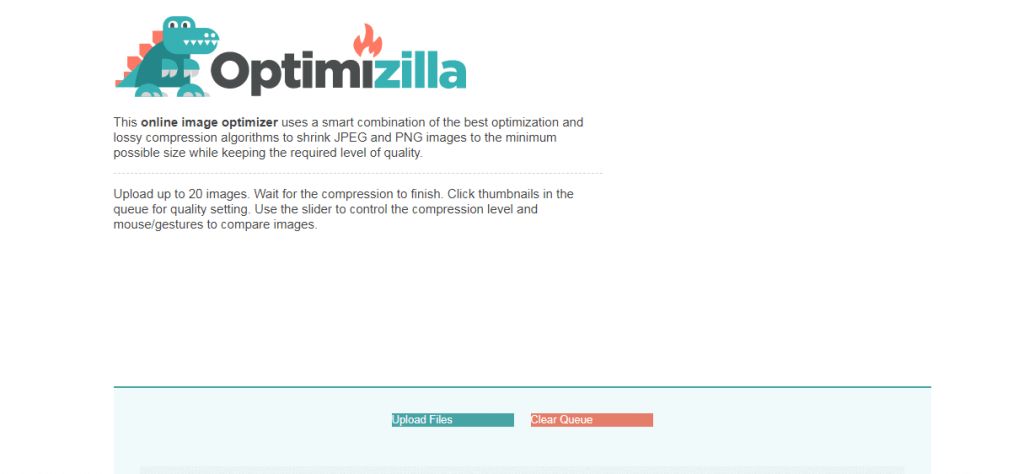 How to resize an image in Adobe Photoshop
Adobe Photoshop has a big selection of tools for editing all types of images, illustrations, and other graphic files. You can scale, cut, rotate, adjust colors, add special effects, etc. in just a few clicks. Make sure for yourself!
Conclusion
How do you make your online imagery work for your brand? Follow these simple rules.
Before uploading your images to your website or socials, make sure they'll look good and render properly across different platforms. Large images may slow down your website, while small images usually fail provide the required quality.
Pay special attention to your logo. A corporate emblem is the main visual symbol that represents your brand. It must look equally good across a variety of media, from a tiny favicon to a large billboard. To be able to effortlessly scale your logo, save it in both raster and vector formats.
Remember that your images must go in line with your brand identity. Our tip is to develop a guide on types of images (portrait, macro, etc.), color schemes, filters, calibration, and so on. The visual aspect of your website and social pages must reflect your brand personality.