Having received an advertising product as a gift, 85 percent of people return to the brand, and 89 percent remember it even after two years. Does your company use this marketing strategy? In this article, we will tell you why any business needs a merch (the release of branded products) and how to properly use this tool to attract customers.
What Is a Merch and Who Needs It?
Merch is a branded product released by a company for advertising purposes. It can be any kind of corporate goods, for example:
clothing and shoes: T-shirts, hoodies, slippers, sneakers;
accessories: phone holders or cases, passport covers, wallets, beauty bags, cups, bottles, umbrellas;
stationery: pencils, pens, notebooks.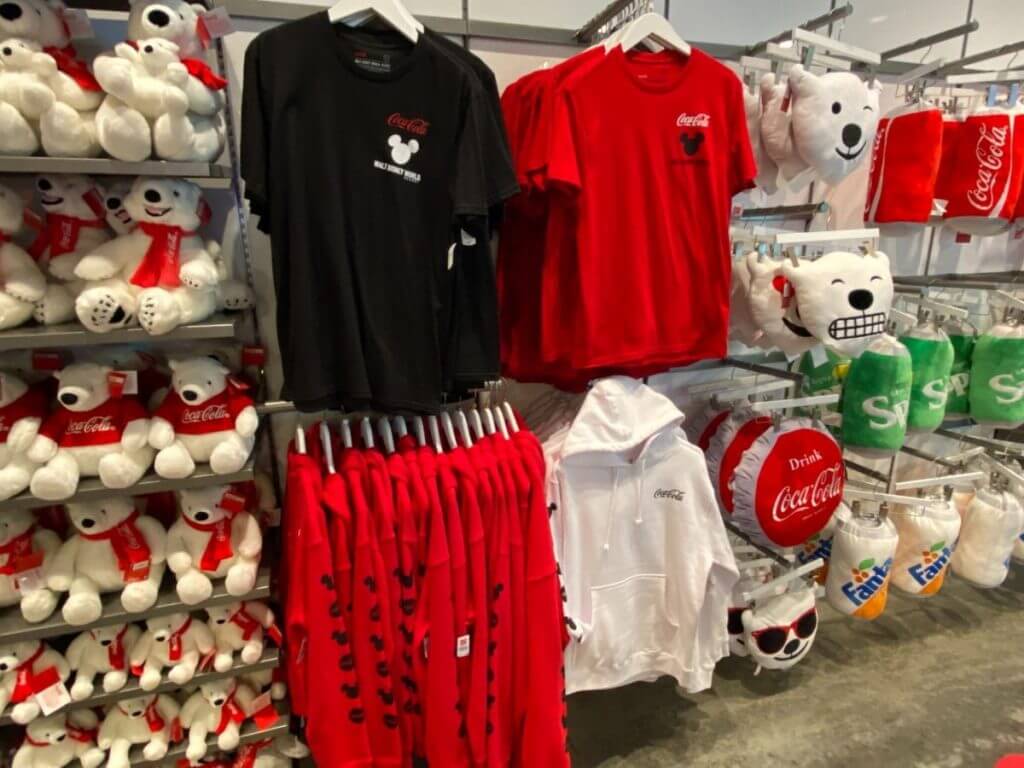 Branded goods are a universal tool that will fit a business of any size (from start-ups to large corporations) and any industry (from photographers and animators to banks and law firms). Advertising products are used in many different ways:
Distributed free of charge. Usually, these are small souvenirs for clients or guests of events the company takes part in.
Sold. Many companies have a merch section on their websites where you can find a line of branded goods.
Raffled. A branded bag, phone case, or notebook can be a prize in a contest among subscribers on social media.
Benefits Of Merch for Business
The advantages of distributing branded goods are both material and emotional. We'll tell you about five main reasons to develop a merch.
1. Low-cost marketing
This is especially relevant for start-ups and micro businesses lacking budgets for large-scale advertising campaigns. The research has shown that the release of branded products is the cheapest form of advertising providing the most effective results. People under 55 prefer branded products to other advertising formats.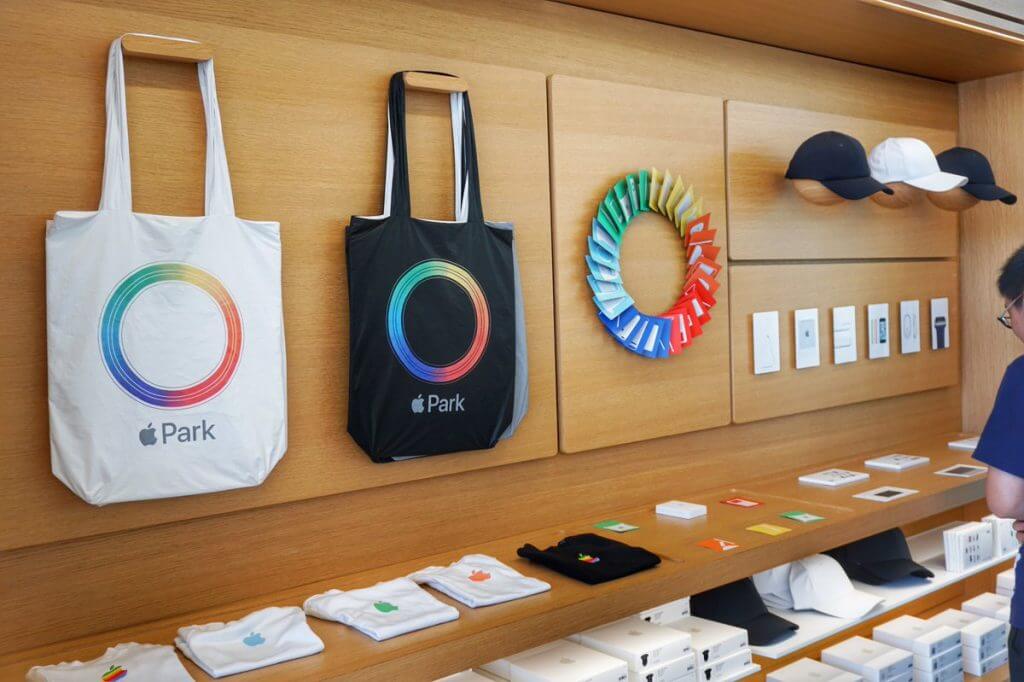 2. Wide distribution
Advertising on the Internet or the billboard is seen by people within a couple of seconds, and branded products are integrated into their daily lives. Thus, the business presence is increasing daily:
in customers' everyday life: pouring tea into a branded mug or looking at the calendar, they will think about the brand;
among other people: cool branded T-shirts or bags will attract the attention of those who have never heard about your company;
on social media: motivate subscribers to share branded products, e.g. organize a contest for the best photo with an advertising product.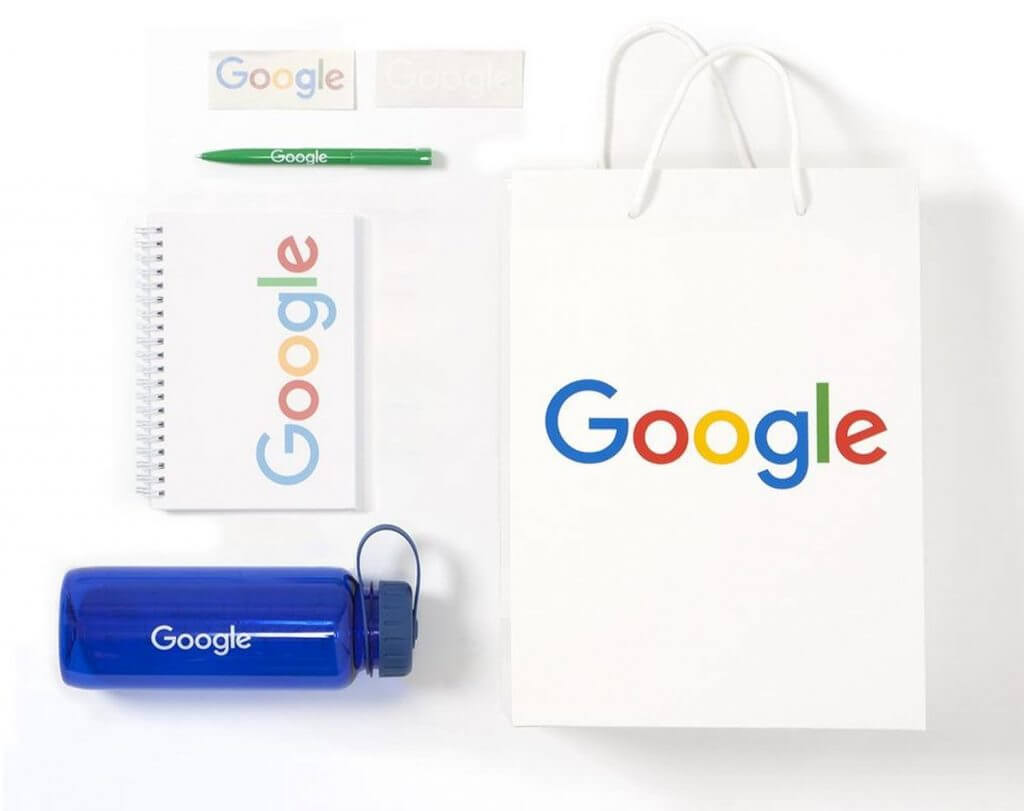 3. Increasing recognition
As a consequence of the previous point, the more often and longer people see branded goods, the better they remember the company. According to statistics, 89% of consumers can remember a brand even two years after receiving an advertising product!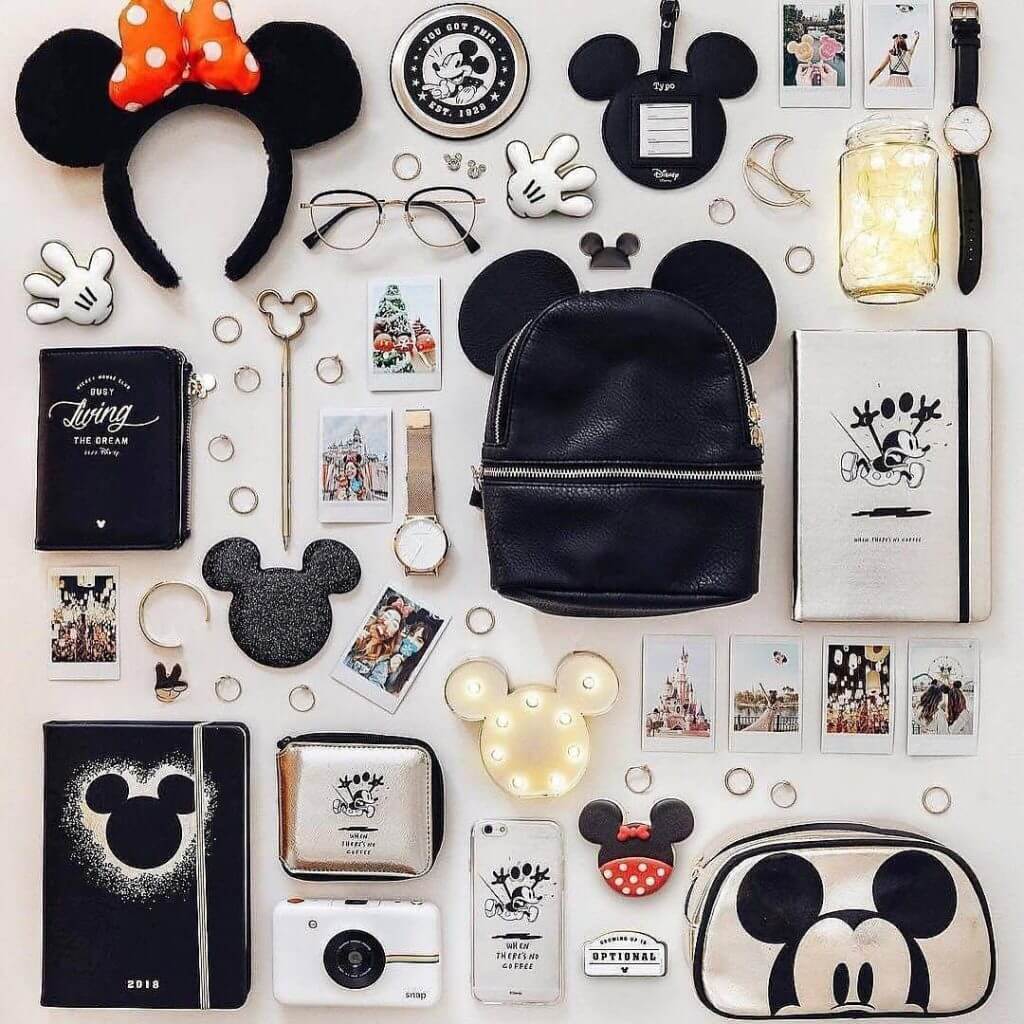 4. Customer loyalty
A brand that sincerely cares about its customers, will quickly win their loyalty. Studies have shown that after receiving branded products, 85 percent of people cooperate with the company and attract five times more referrals.
Thus, GreenPal, an American lawn mowing company presented all customers who own dogs with bones, postcards, and stickers. The result surprised even the company's management team: a lot of thanks on Instagram, Facebook, and Twitter, website traffic growth, and positive feedback on Yelp.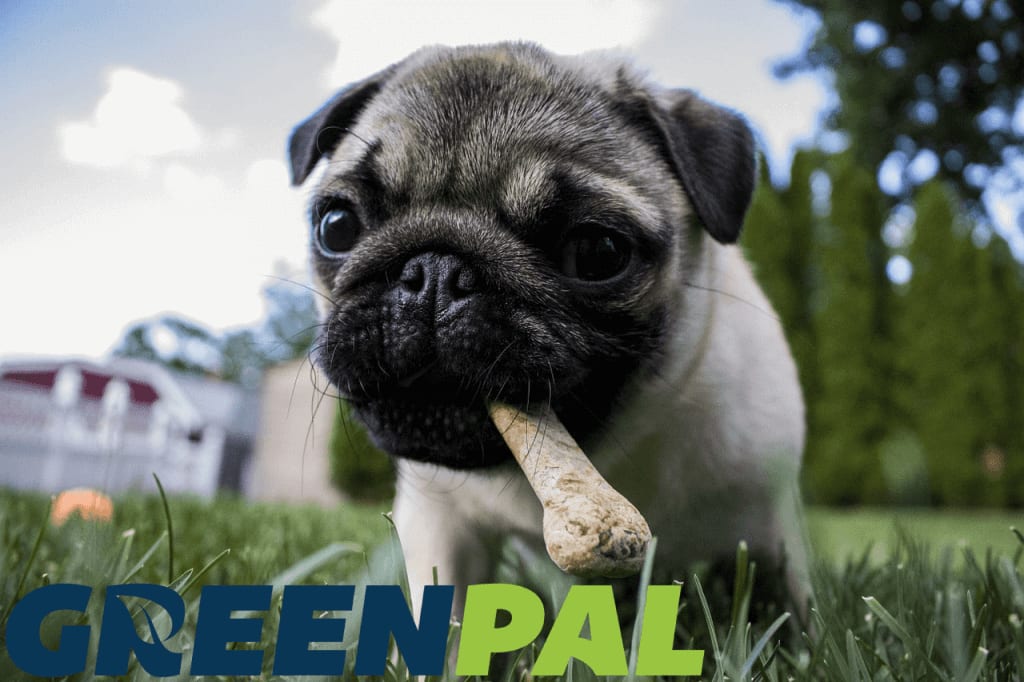 5. Additional income
For a company that sells branded goods, a merch becomes an additional source of profit. For such a strategy to work, it is important to take care of the minimum cost of goods production.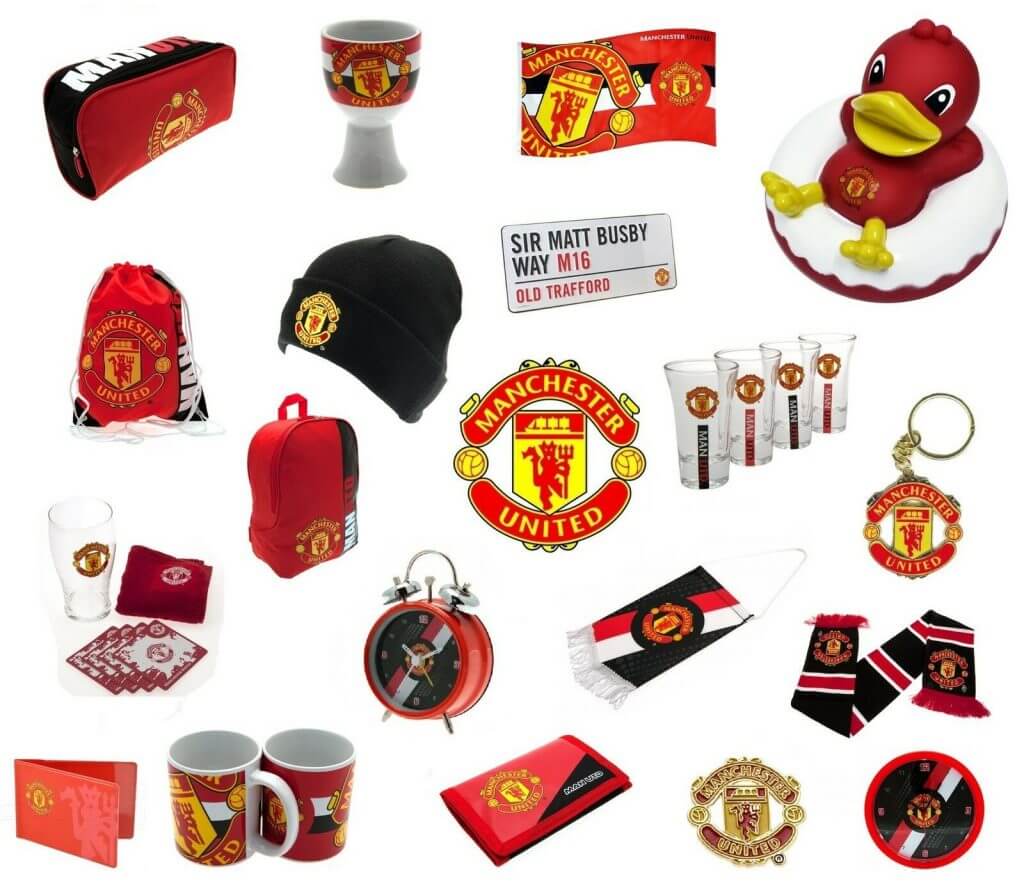 Issues to Consider When Developing Branded Products
To create an effective merch, putting a logo on a T-shirt or cap is not enough. We'll tell you what details should be taken into account to ensure that advertising is effective and the clients are satisfied.
Stick to your corporate style
For your brand to be recognized, advertising products must be designed in the corporate style. This doesn't mean that all brand elements should be applied to a cup or pen at once: choose one of them: the logo, corporate colors, slogan, or company name.
If you have no brand identity yet, ZenBusiness's online generator will help you develop it in a few minutes. You just need to enter the company name to get an array of logo options and other elements of the identity.
Consider the value
The choice of a product line for a merch depends on what you do and who your customers are. Branded products for young moms will be different from advertising products for extreme tourists. There are two main factors to consider:
The industry you work in. Are you involved in cooking? Manufacture cutting boards, dishes, cooking accessories. Do you sell equipment? Develop flash drives, phone cases, laptop cooling pads.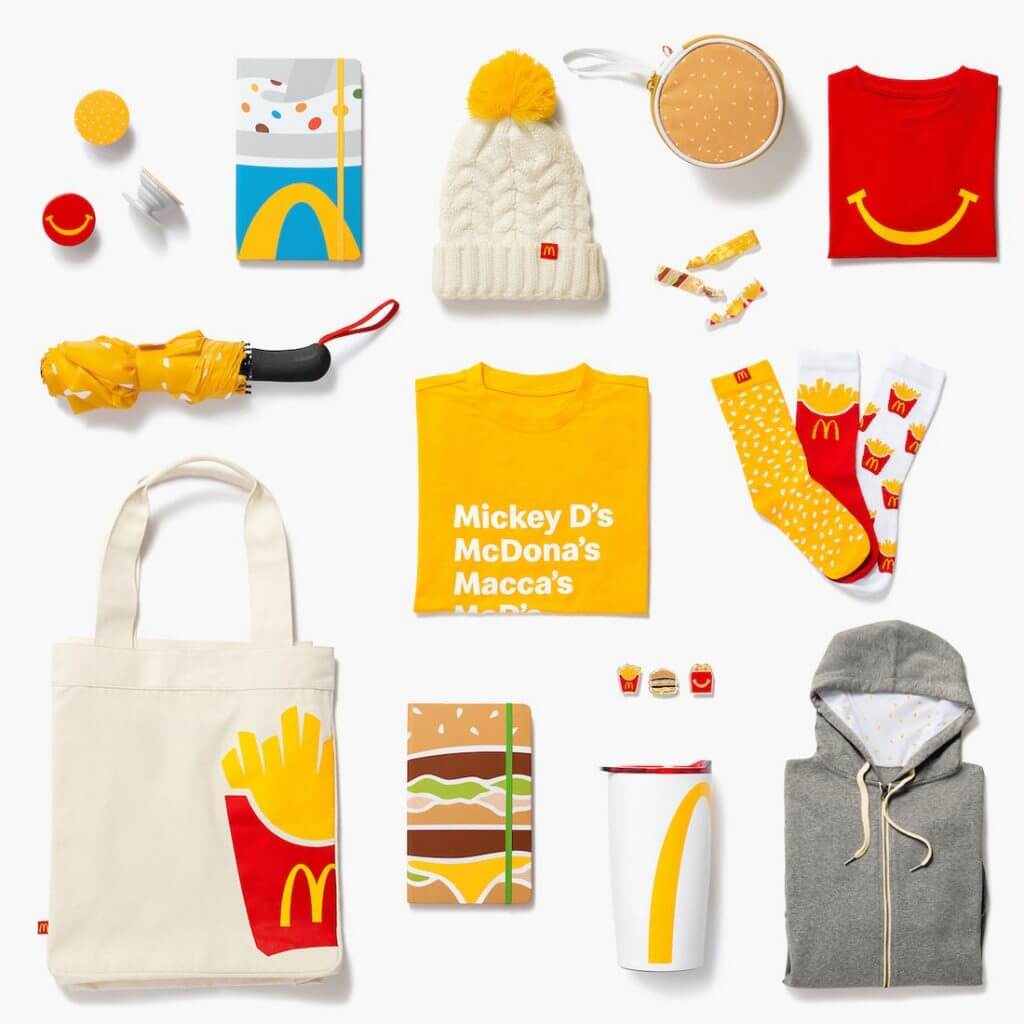 Functionality for the target audience. Think about the problems or inconveniences clients experience and how you can help them. Opening a coffee shop? Think about those who want to take their drink with them: offer thermoses or reusable glasses. Do you sell cars? A great idea would be a branded key chain, an ice scraper, or a cleaning brush.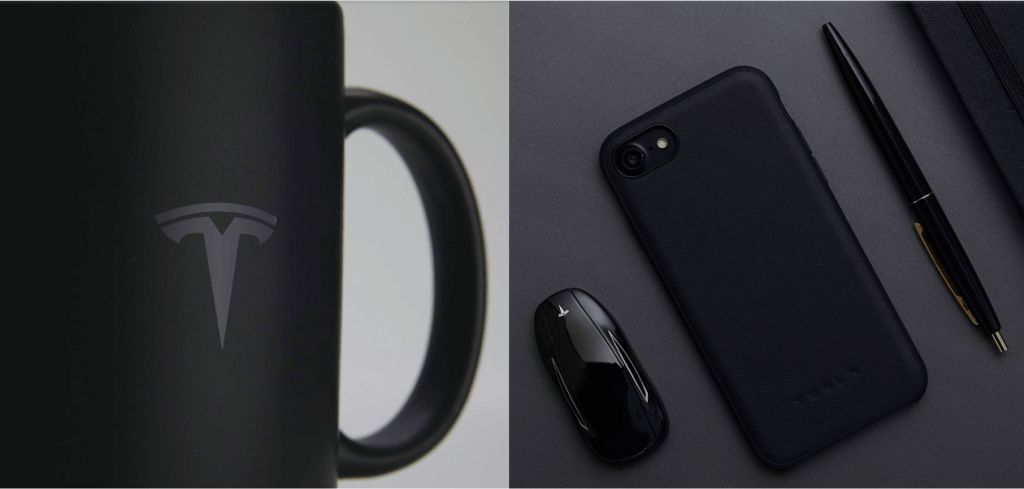 Ensure the appropriateness
When developing a merch, ensure it looks appropriate in the eyes of the target audience. Consider the examples described by AllBusiness:
At a large trade show in the U.S., the utility company offered branded flashlights to the visitors. One of the men, who was given a gift, looked at the business representatives and said, "Great message, guys. Come to Michigan where even the electric company thinks you're gonna need a flashlight".
When several cities were flooded in Iowa, the state department of economic development released three unexpected branded gifts, namely sunglasses, cream, and a beach ball. The slogan explains the campaign: "In Iowa, the future is so bright you're gonna need shades".
Which advertising campaign you think has attracted more loyal customers as a result?
Take care of the quality
Never derogate your brand by offering laughably cheap products: the audience will appreciate both the quality of your core products and the value of the business itself. Besides, baggy T-shirts or pens that won't write are a telling demonstration of the way you treat your customers.
Summary
Creating a merch is one of the most effective ways to expand brand impact, increase brand awareness, attract new customers, and win their loyalty. For this method to work for your company, carefully plan a line of branded products and ways to distribute them.