When it comes to marketing, brands, agencies, and not-so-humble marketers are forever on the hunt for the next "best practice." As our textbook definition of marketing—the processes that create, communicate, and deliver value for customers, clients, and partners—confronts our increasingly digital world, it all starts to look more and more dynamic. (1)
However dynamic they may be, overly sophisticated promotional techniques aren't necessarily the best way to get your product, service, brand, or company into the public consciousness. Sometimes, keeping it simple can be incredibly effective, and there are few things simpler than a t-shirt. In this article, we look at marketing options, and why a t-shirt might be exactly what you need to get your message across.
What are the precedents for custom t-shirt promotion?
Using custom t-shirts is more psychologically informed than you may think. Humans are visual learners meaning we need to see information in order to process it. When we pair information with a relevant image, this results in more time spent engaging with an associated message. In fact, we invest about 82% of our attention into text when accompanied with an image that is gripping enough to grab us. (2)
These visual inclinations have not gone unnoticed in the world of brand promotion. Facebook posts that include photos will garner 2.3 times the engagement of a post without imagery. Visuals can take many forms, possibly as comics, charts, visual representations, or billboards. (3)
The billboard is an interesting case study in the history of visual advertising. After new, stone-based printing technology was invented in the late 18th century, the 1830s saw banner-like advertisements used for informational purposes before growing into a commercial enterprise of rented billboard space in the 1860s. Since then, and throughout the 20th century, billboards have been used to advertise and influence everything from Coca-Cola to war conscription with largely positive results. (4)
In the 2000s a new promotional tool was born, colloquially referred to as "skinvertising." The practice is characterized by companies buying space on a person's body where they then have advertising tattooed. Skinvertising was popular with start-ups in the 2000s, many of which were propped up by fresh influxes of investor cash and had an appetite for bold marketing stunts. (5)
Billboards and human bodies are out of reach for most of smaller companies and start-ups these days, for a range of reasons (namely financial and ethical). In place of these outdated and more obtuse practices comes a perfect blend of the two: custom made t-shirts. Read on to see exactly why these are such powerful agents of promotion for brands.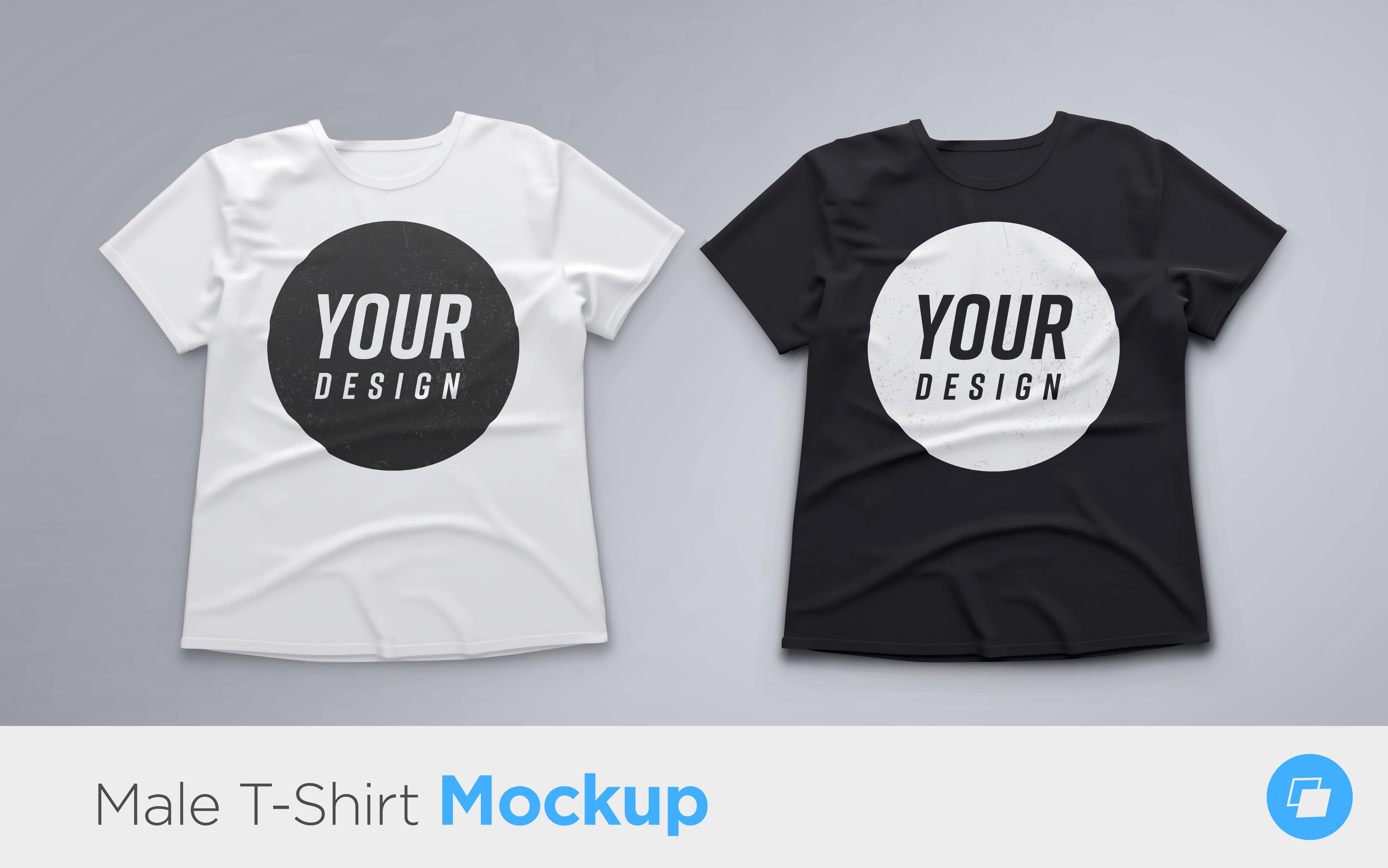 T-shirts are timeless and rich with historical legacies
Unlike the historical marketing precedents of billboards and tattoos, which have both proved to have limited lifespans, t-shirts are always going to be in demand. Born in the 19th century, t-shirts were widely introduced through the U.S. Navy when they became standard undershirts in 1913. They were then popularized by cinema rebels like Marlin Brando and James Dean. Since then, t-shirts have never fallen from favor, and that shows no sign of changing anytime soon.
The origin of the t-shirt's association with "rebel" culture is an interesting bit of history that dives into the historical context of the 1950s. The reason why Brando and Dean's statements were so controversial was because at that time, t-shirts were considered undergarments. For the time, wearing them by themselves was a striking statement.
Jump forward to the 1970s and Vivienne Westwood's infamous King's Road shop, called "Sex," subverted t-shirts further. Fashioned on The Sex Pistols (who Westwood's husband, Malcolm McLaren, managed), these more radical t-shirts included rips, tears, and insults to the queen, incredible taboos for the times.
Since these times, the t-shirt has continually proved its adaptability and statement-making prowess.
Advertisements with legs
Advertising is obviously a key to spreading awareness of your brand, but the location of your advertising is fundamental to maximizing exposure. Areas with higher volumes of traffic will be more expensive, while lower traffic areas will be cheaper.
T-shirts can be an equalizer of sorts, taking high-visibility advertising away from only those with the economic capacity to afford it. When people wear a t-shirt and go out, this can provide you with a huge amount of free advertising and promotion for your brand. You create an army of brand ambassadors who represent your company everywhere they go.
On top of this, when people are out, they are more likely to take photos and post them on social media. If they take a bathroom selfie at a restaurant and post it on Instagram, your t-shirt then finds permanent exposure on social media.
A good tip for t-shirt marketing is to give them to people who live in urban centers. This means that when they do wear your shirts, they are more likely to provide exposure of your company to as many people as possible.
Customization leads to an engaging and cost-effective campaign
Everybody is different, and customized t-shirts are a way to create a variety of shirts that may appeal to different demographics and personalities. Popular options include:
Joke shirts: Having a joke on a shirt is a good way to engage the general public. Even better is when it lands, as this will have a lasting impression on readers.
A riddle: Sometimes having more text on a shirt isn't such a bad idea, depending on what your industry is. This breeds curiosity and inquisitiveness, meaning people who read it will see it, and feel determined to figure out what it means.
A strong logo: Your logo is an essential part of your brand. It shouldn't use more than three colors and should be bold, yet striking. It should feature at least somewhere on your t-shirts to avoid disassociation, which would be counter-productive.
This kind of marketing is cost-effective, as you are only paying for the cost of the t-shirts and printing, not a full-blown advertising budget (which are often in the region of thousands of dollars). The t-shirt strategy is a great option for start-ups and smaller companies.
Increasing faith and personal connection with customers
A t-shirt represents your brand, but it also represents the person wearing your shirt. The customized design from your brand is the first thing people will see. However, the subtext to this is the fact that the person wearing it is demonstrating that they trust and identify with your brand.
This emotional attachment of representatives to your shirts triggers a sense of trust and comfort in the people who see them. Building this bond can create a retention in your existing customers, and entice potential new customers to investigate further.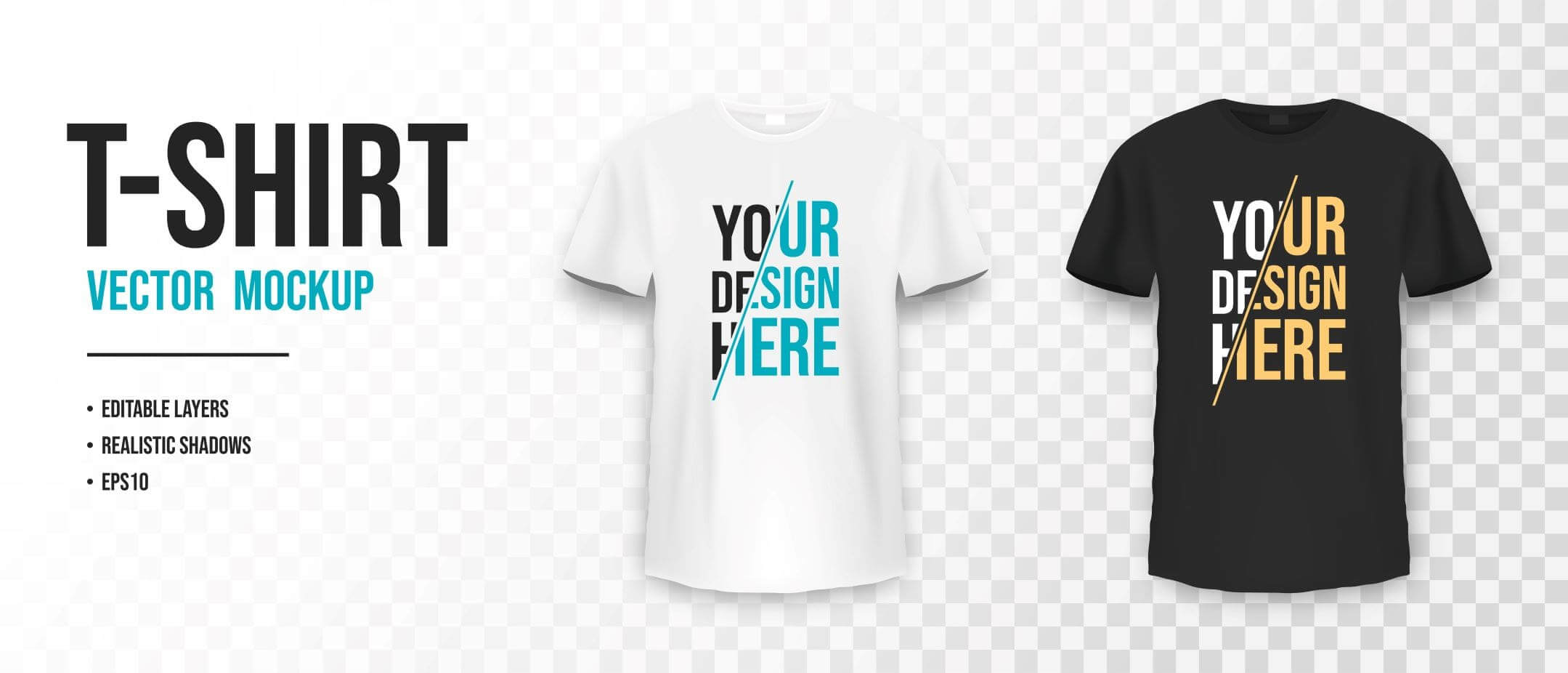 Elevate yourself above your competitors
Customized and individualized t-shirts elevate you above your competitors. T-shirts do so much more than what their print communicates. They demonstrate that you are a company that is creative, initiative driven, and has a strong connection with its customers.
Using gripping images, numbers, and clever slogans helps your company to stick in the minds of customers and those who see your shirts. They send a message that, if you are competent enough to present yourself on a shirt in this way, then your skills within your chosen field must be even stronger.
When communicating this, it is a good idea to give a second thought to the kind of content you are putting out there. Public Relations tactics are on overdrive these days, and many companies who opt for "woke" messaging are finding themselves being called out for not exactly practicing what they preach. So, try to demonstrate values that you actually adhere to.
T-shirts are conversation starters
Have you ever started a conversation with somebody due to what was printed on their shirt? Many people have, and they often find that it is a great bonding opportunity that can lead to new personal and professional connections.
Aside from engaging with strangers, points of enquiry will also be raised by the wearer's social circle. Assuming that the people close to them will be likeminded in nature, this allows your company to tap into, and broaden, your target market in ways that data, research, and technical specifications could only dream of.
Finding workplace talent
The benefits of t-shirt advertising don't only equate to an increase in sales, but can also lead to acquisition of talent. The prospects of this are especially true if your company is local, as people are increasingly finding that informal hiring practices are becoming more common.
When someone sees your company, this markets it as daring and forward-facing, qualities which are likely true. This can attract staff of a similar mindset. They can bring their own set of similar values to the team, contributing to a symbiosis of shared ideals and future plans.
In conclusion
The potential for t-shirts to function as a well-performing marketing tool are vast. Having been used in varying capacities for decades, t-shirts are dynamic and do more than what they say on the tin. Their cost-effectiveness, function as a point of enquiry, possible recruitment benefits, and sense of unity elevate you above your competitors and increase your potential for commercial success.
References
"Definitions of Marketing," Source: https://www.ama.org/the-definition-of-marketing-what-is-marketing/
"Photos As Web Content," Source: https://www.nngroup.com/articles/photos-as-web-content/
"How To Massively Boost Your Blog Traffic With These 5 Awesome Image Stats," Source: https://buzzsumo.com/blog/how-to-massively-boost-your-blog-traffic-with-these-5-awesome-image-stats/
"History of OOH," Source: https://oaaa.org/AboutOOH/OOHBasics/HistoryofOOH.aspx
"Branded For Life," Source: https://www.buzzfeednews.com/article/jackstuef/branded-for-life