Packaging is the first thing a potential customer engages with before actually studying your product. This is why it's important to make your packaging really attractive and functional. It must leave customers no choice, as if whispering to them: "Hey, put this product in your cart! It's just what you need!" Packaging is all about smart design. In this post, we've collected 45 great examples of original packaging. Let's embark on this inspirational journey together!

Packaging design

Before designing a custom packaging for your product, it's a good idea to study successful ideas of other companies. It'll help you decide whether you'd like to move with the current or stand out with a completely different packaging concept.

Food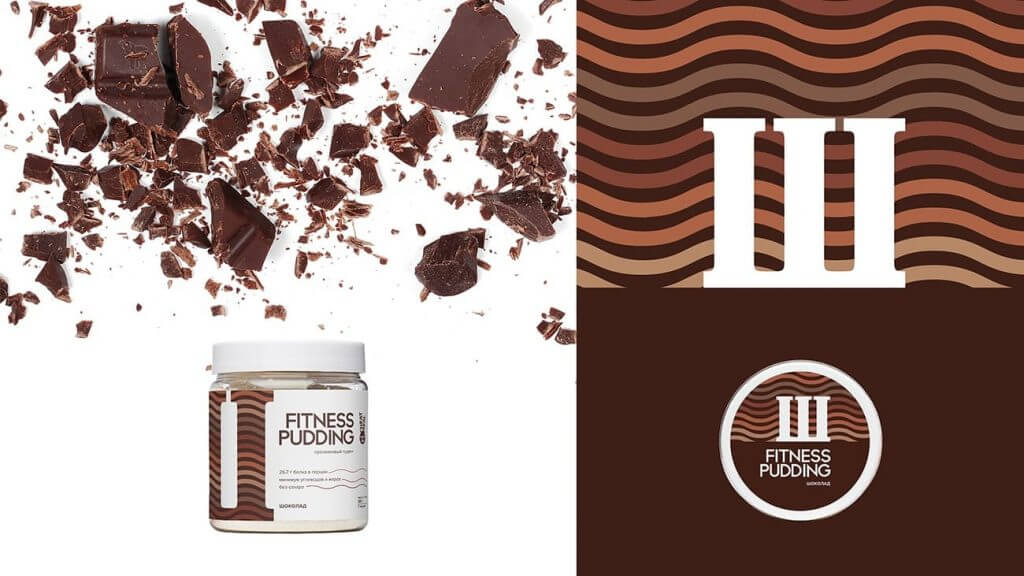 Source – Dribbble.com
Nowadays, supermarkets offer a ridiculous assortment of food. Food is sold in different types of packaging, from one-time containers to cans. When designing a packaging, the first thing to consider is storage conditions for your product. Plus, showing your customers some care always pays off. For example, you can add a handle for convenient transportation or disposable cutlery.

Soap
Soap manufacturers have a good reason to create packaging in tender shades (beige, pale pink, etc.) This colors are closely associated with purity and order. Pique your customers' interest by listing your soap ingredients on the packaging. Use expressive words to describe the aroma. If you're convincing enough, customers won't be able to resist!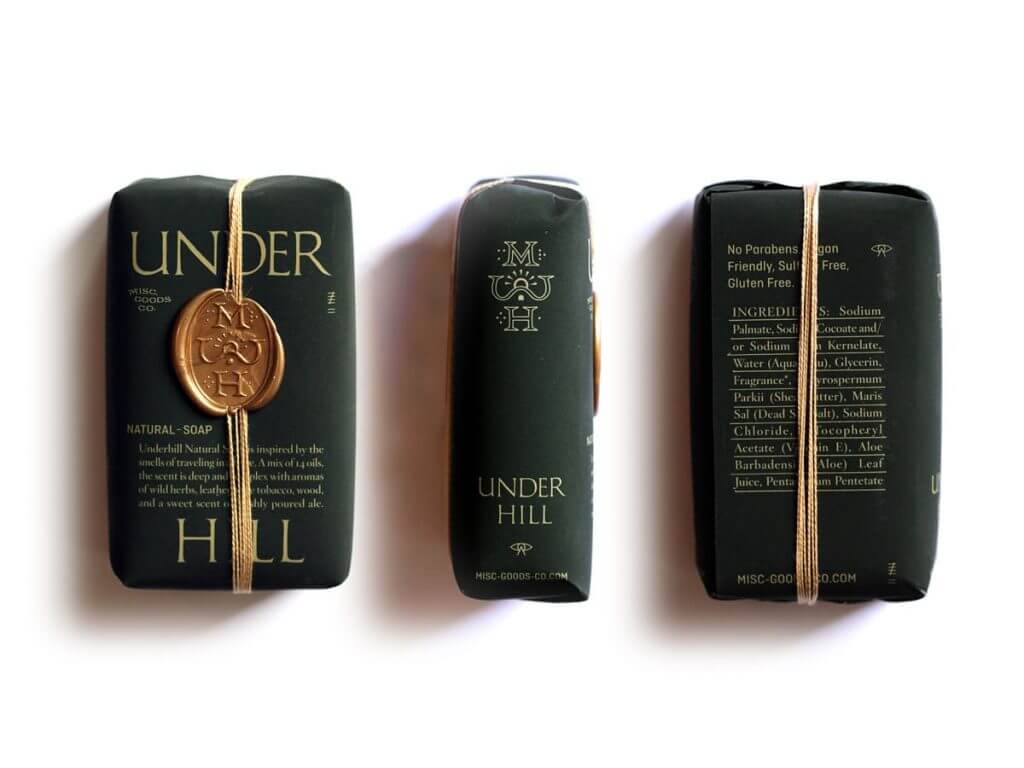 Source – Dribbble.com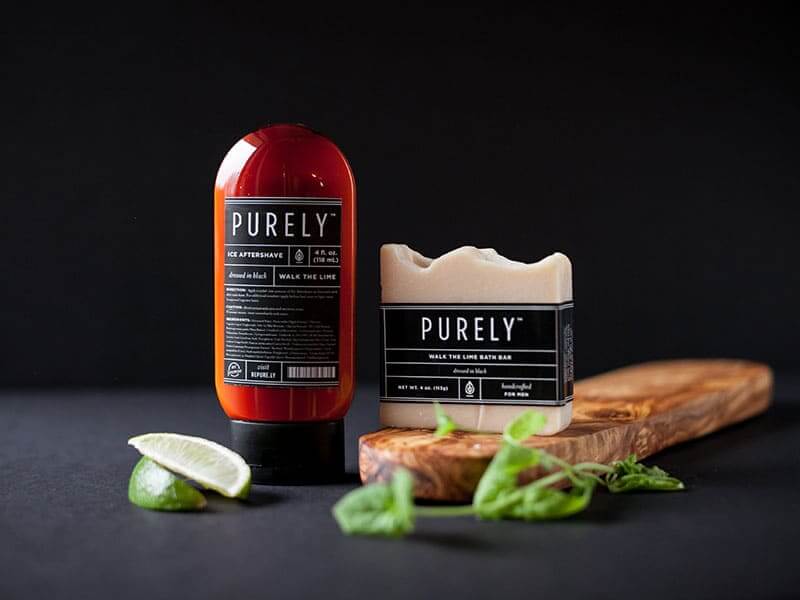 Source – Dribbble.com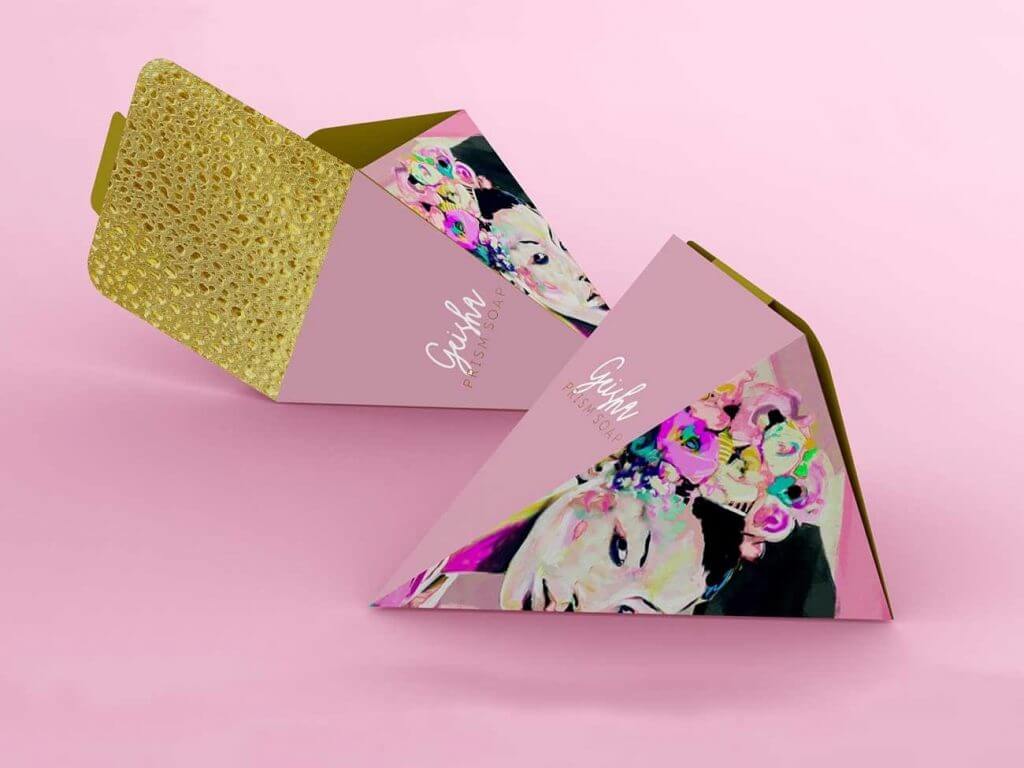 Source – Dribbble.com
Gift packaging
Let's be up front about it: the market is oversaturated with standard gift bags designed with butterflies, bows, and flowers. It's time for new gift packaging ideas. Think outside the box (no pun intended) and play around with unconventional textures, forms, and materials. Luckily, this niche has no limitations in terms of creativity!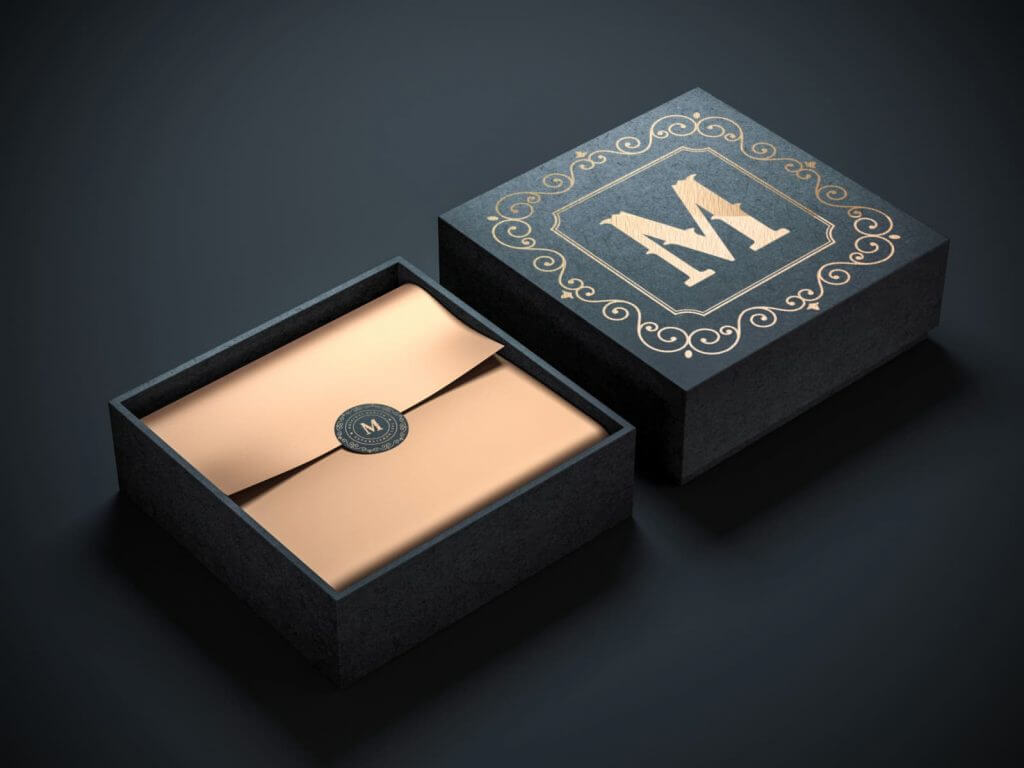 Source – Dribbble.com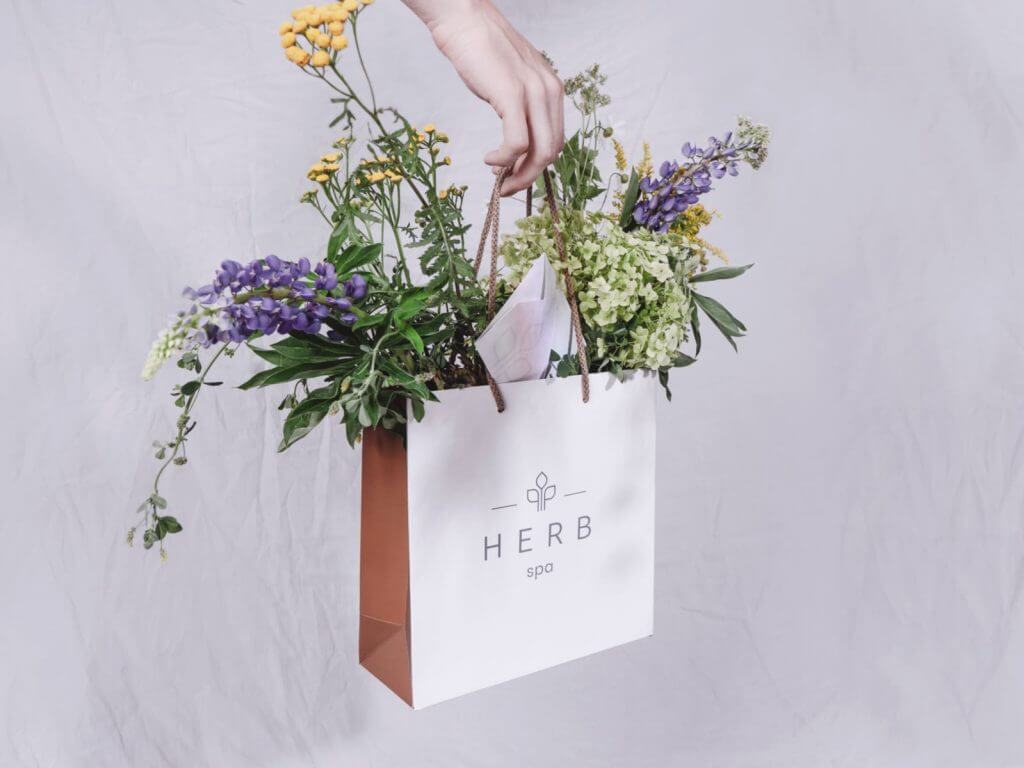 Source – Dribbble.com
Beauty products
When buying beauty products and cosmetics, a customer looks forward to a magical transformation. Use your packaging to convince a person that you know all ins and outs of your craft and can help them achieve the result they want. Experiment with unusual materials, saturated hues, and unexpected patterns. Bet on emotions and you'll win!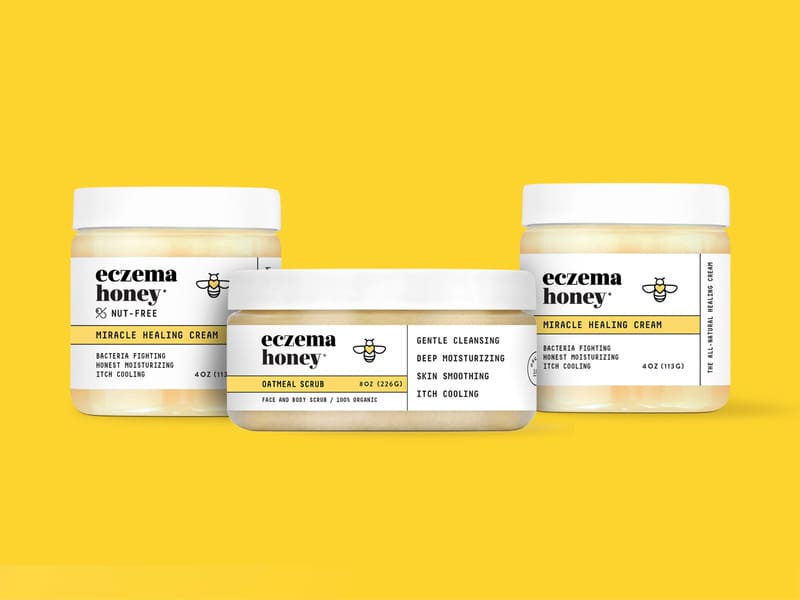 Source -Dribbble.com
Jewelry
A packaging for jewelry must keep with the beauty of its contents. To communicate the idea of luxury and exclusiveness, use violet – the traditional royal color. Other appropriate options include red, black, and white. The shape of your packaging is also important. How about creating several versions of packaging tailored to different holidays, such as birthday, Christmas, etc.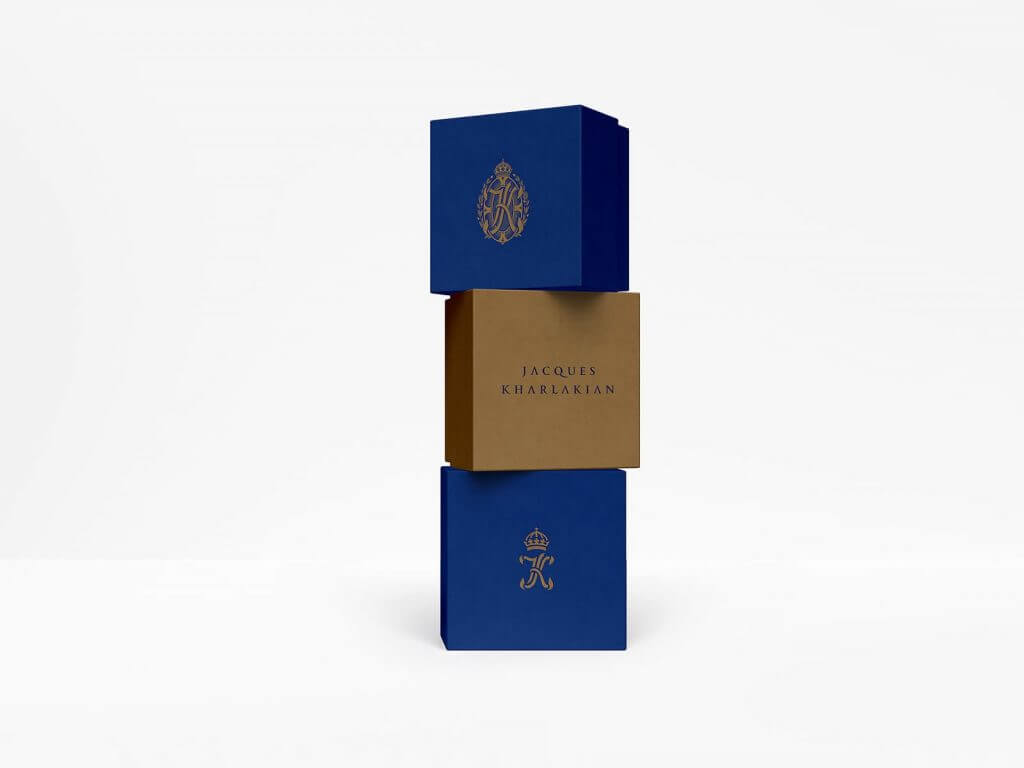 Source – Dribbble.com
Sweets
Sometimes, a packaging can affect a customer's choice more than its contents. This is entirely true for candy. Put all your creative efforts into designing a visually delicious packaging that will give your customers a pretaste of what's inside.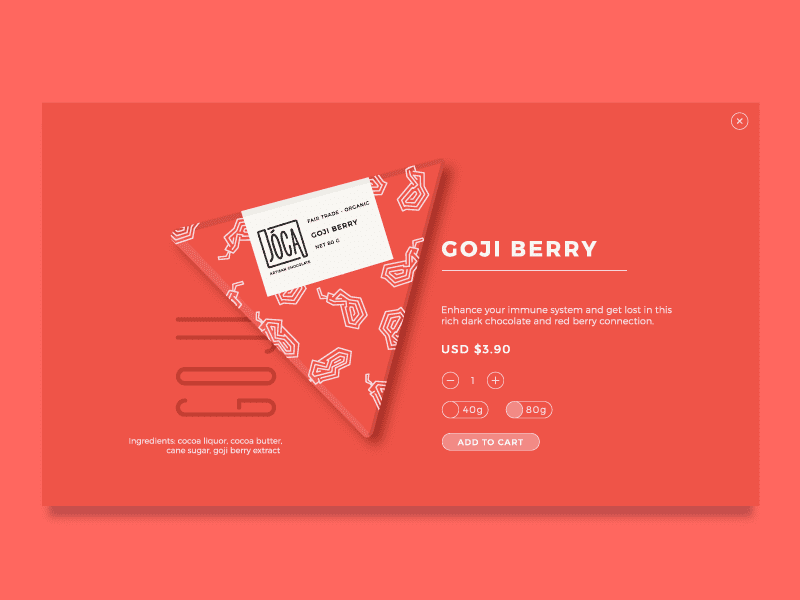 Source – Dribbble.com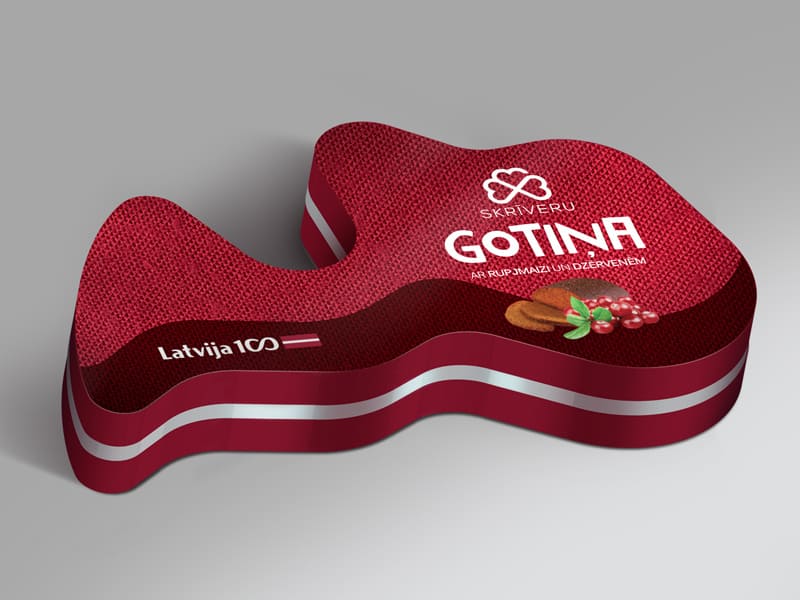 Source – Dribbble.com
Coffee
When it comes to coffee, its incredible aroma makes the best advertising. Knowing that secret, designers are using all their talents to come up with a "talking" packaging. Shades of brown, black, and golden are meant to imitate roasted coffee beans. The most common image you'll ever see on a coffee pack is a cup with steaming espresso or creamy cappuccino.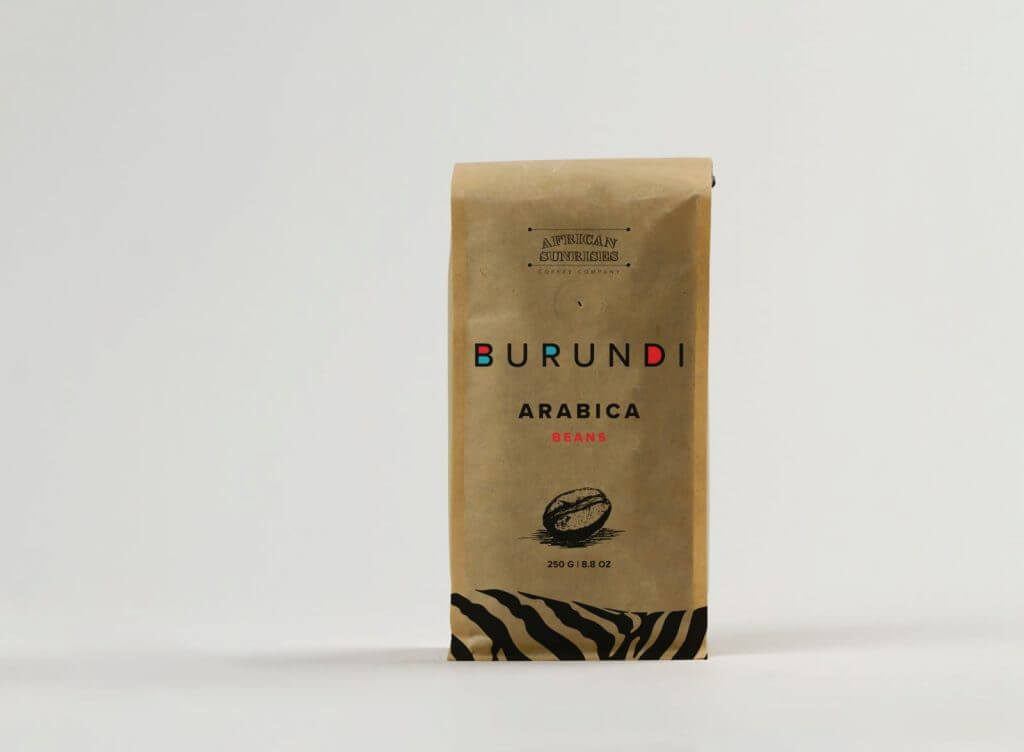 Source – Dribbble.com
Tee
Nowadays, eco trend is at the forefront of every industry. Find a way to show your customers that you're selling high-quality mixes consisting of loose tea leaves, berries, herbs, and other natural ingredients. For example, you can use a transparent packaging. At the same time, you packaging must be strong and durable so that the tea doesn't spill or lose its aroma.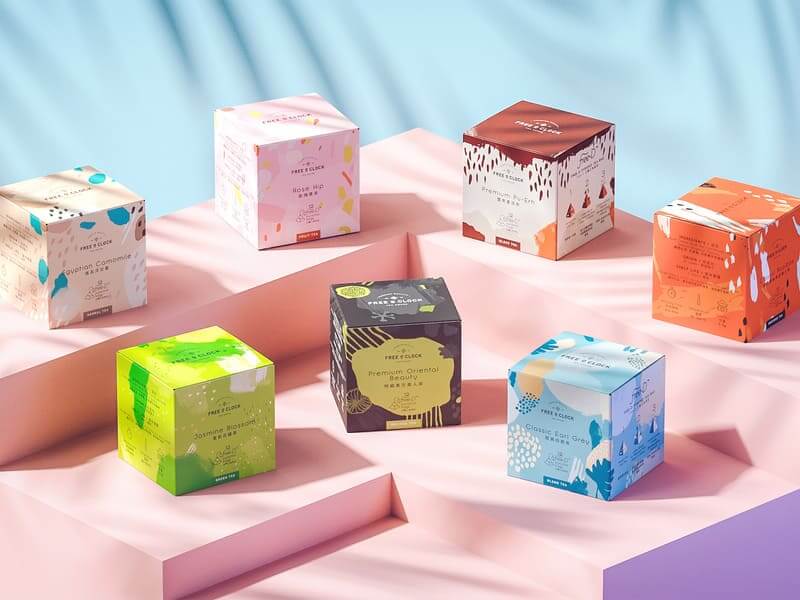 Source – Dribbble.com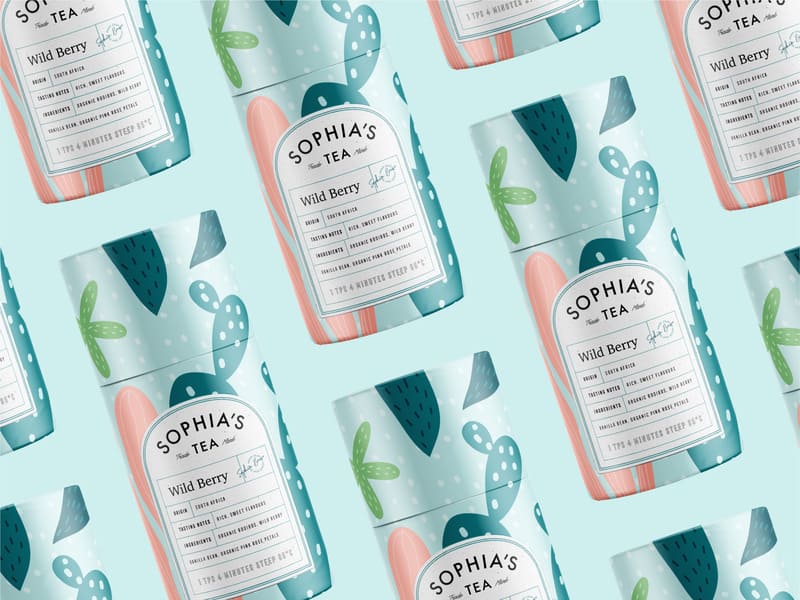 Source – Dribbble.com
Beer
When designing bottles for your beer, use earthy colors, such as brown or deep green. This is a great way to show that your product is made exclusively of natural ingredients. When it comes to a beer case, make sure it has a soft handle so that the buyer could carry it in a convenient way.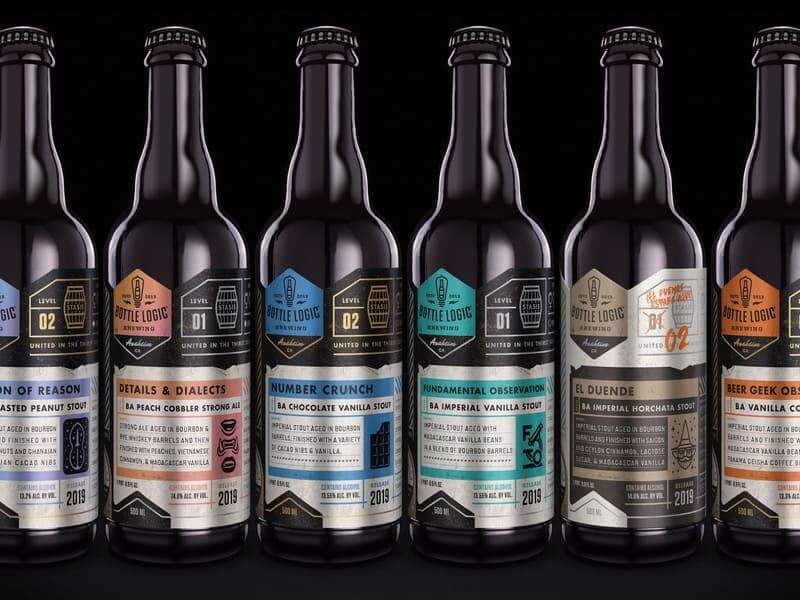 Source – Dribbble.com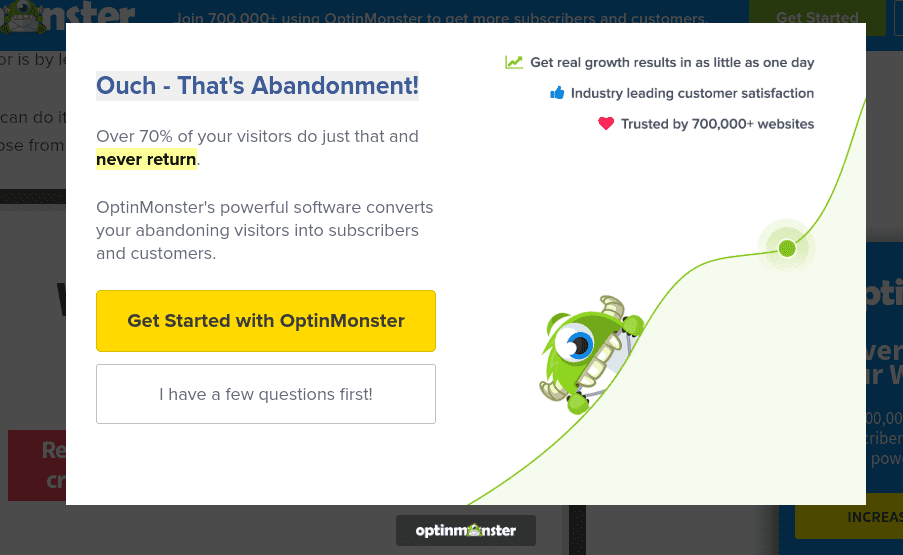 Source – Dribbble.com
Cannabis
When it comes to marketing cannabis, try to be as straightforward as possible. It's a good idea to place a big image of a cannabis plant on the packaging. Use green and yellow as the main colors. If you're selling a product containing cannabis, be sure to highlight this special ingredient over others. This bold move is sure to boost your sales.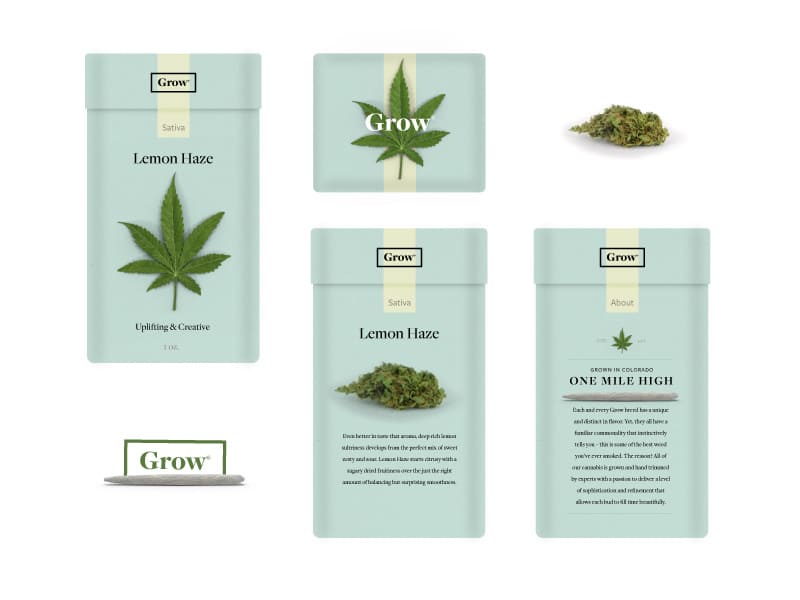 Source – Dribbble.com
Electrical appliances
When buying electrical appliances or other equipment, customers expect high quality in every detail, including packaging. The packaging must have a precise and functional design. Be sure to place technical specifications in a well-visible place. If your product comes with accessories, the packaging must have room for them. As for colors, stick with noble, reserved shades (dark blue, grey, etc.) since they convey reliability and trust.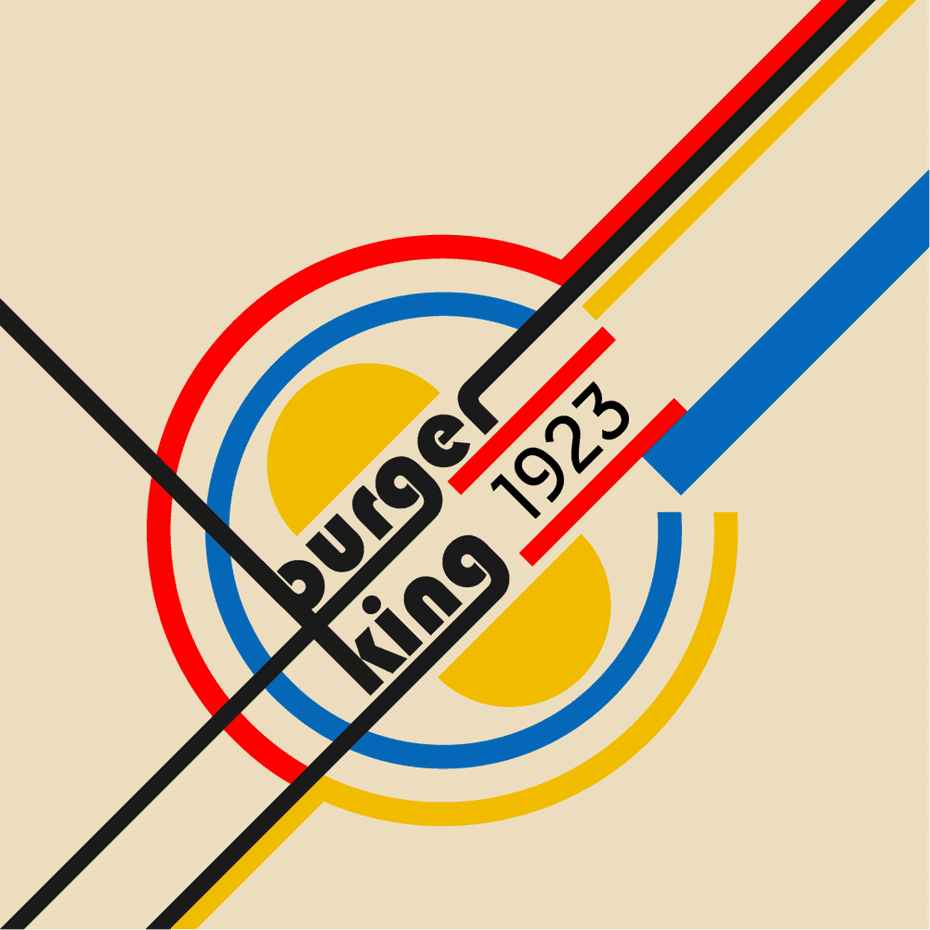 Source – Dribbble.com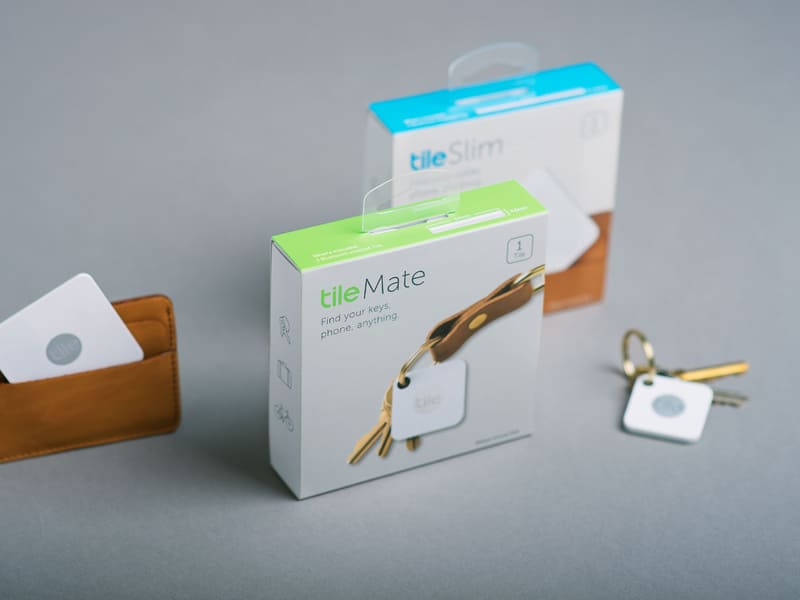 Source – Dribbble.com
Handmade products
If you're selling handmade items, you customers will have high expectations of your packaging. It must be as unique and creative as your products. Instead of standard bags and boxes, try to think of something unusual. Remember that packaging is a continuation of your handmade masterpieces!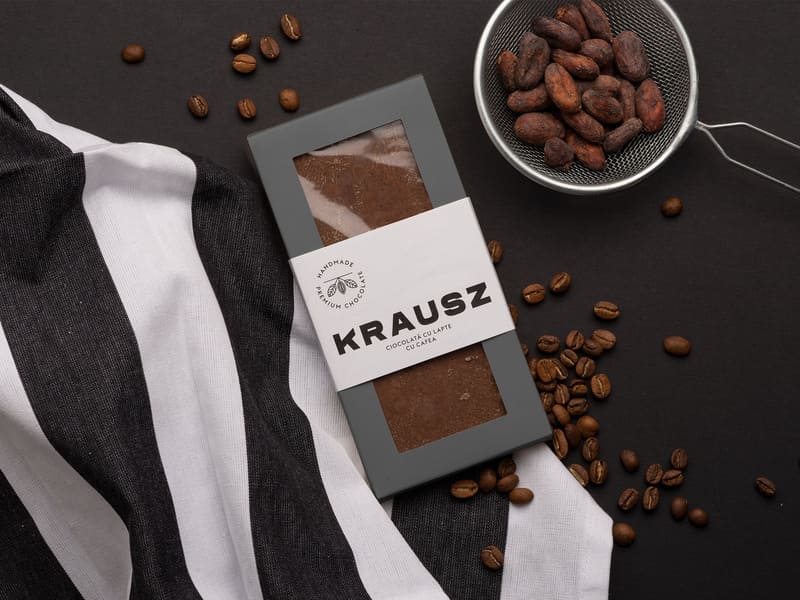 Source – Dribbble.com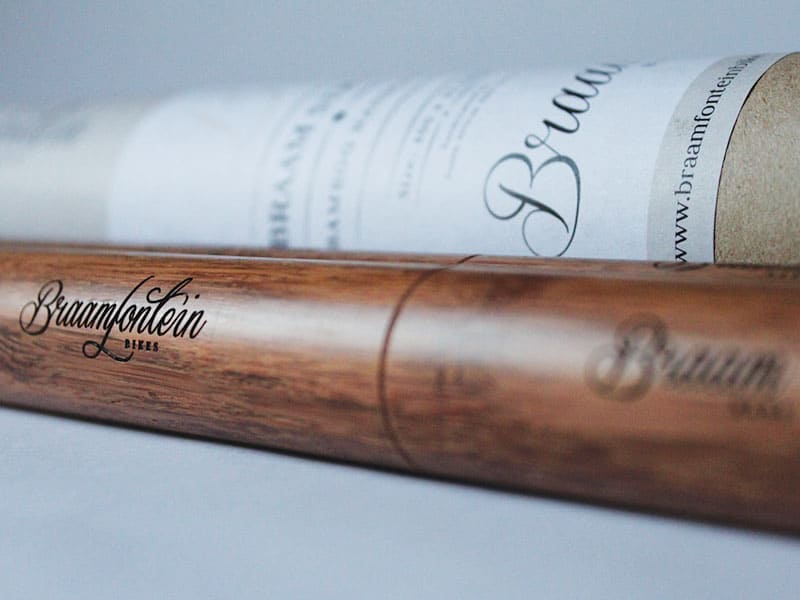 Source – Dribbble.com
Do you feel pumped to create your own packaging? Good! Then don't waste a minute and get down to work! Having such beautiful designs in front of your eyes, you're sure to craft a neat packaging that will enhance the advantages of your product. As as finishing touch, add your brand logo to your packaging and enjoy the final result!