When starting an ecommerce business on Amazon, one of the first things you need to decide is how your inventory will be stored and shipped. The marketplace offers two selling methods to choose from, Fulfillment by Amazon and Fulfillment by Merchant. This is a big choice that will determine your competitive advantage and affect your conversion rates and revenue. This guide explores how to pick the right solution that agrees with your business.
Did somebody say free LLC formation?
Yup! Let ZenBusiness file your LLC paperwork for free (just cover is the state filing fee). From there you can start your FBA or FBM business.
What is FBA?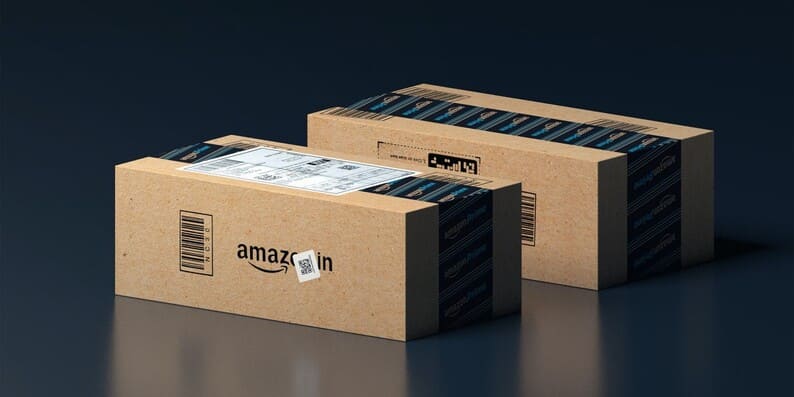 Fulfillment by Amazon (FBA) is a service provided by Amazon to its sellers that includes storage, packaging, and shipping of goods. As a seller, you simply need to label your products according to the Amazon requirements and ship it to the nearest Amazon Fulfillment Center. Amazon has around 185 fulfillment centers worldwide.
FBA pros
Outsourced shipping
Under the FBA model, Amazon takes care of all logistics processes for you. The marketplace provides storage space, processes orders, handles packaging, and delivers goods to customers. Also, Amazon manages returns and deals with customer feedback on the site. All you're left to do is to manage your inventory and keep good stock levels.
Amazon Prime customers
If you're using the FBA solution, Amazon promotes your products to its Prime customers. Amazon Prime members make up the most loyal and high-paying part of the Amazon audience. An Amazon Prime member spends around $1,400 per year, while the average check of a non-member totals about $600. This way, FBA sellers are more likely to make bigger sales than their FBM rivals.
Buy Box program
Regardless of your product range, you'll probably have to compete with dozens of other sellers with a similar selection of goods. To help shoppers choose the best price-quality offers, Amazon launched the Buy Box program that promotes recommended sellers. The Buy Box products are highlighted so that customers could easily notice and add them to the shopping cart in one click. The conversion rates speak louder than words, so consider this impressive statistic: over 83% of all Amazon sales take place through the Buy Box.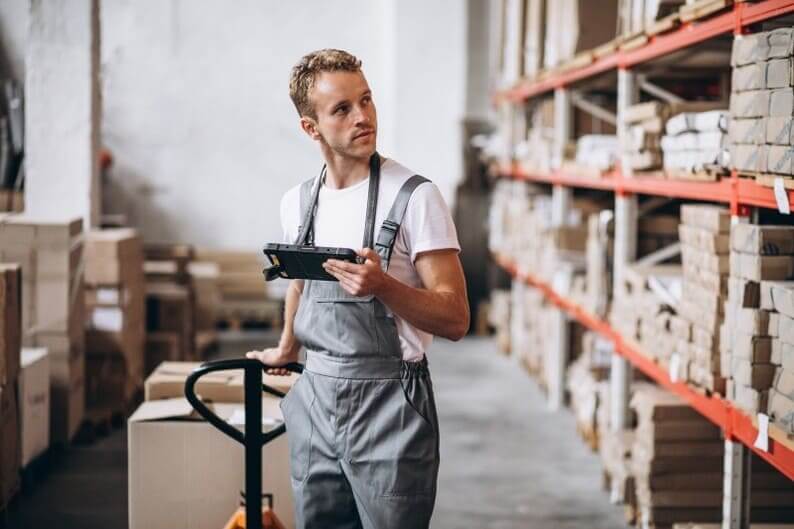 Naturally, getting the coveted Buy Box is a dream of every Amazon seller. If you're using the FBA model, you have a greater chance of qualifying for the Buy Box than those sticking with the FBM solution. (We'll talk about FDM later in the article.)
Customer convenience
FBA orders usually take 1-2 days to deliver. To expedite delivery, Amazon stores FBA items at different distribution centers. On top of that, since your products are shipped under the Amazon brand, shoppers will automatically associate them with the massive marketplace, which translates into increased customer trust.
FBA cons
Extra fees
In addition to basic seller fees, FBA sellers are charged extra for the following services:
storage;
shipment;
labeling;
packaging;
returns processing (and repackaging, if necessary);
long-term storage and disposal of unsold stock.
The total amount of FBA fees depends on a bunch of factors, including your country of residence, product dimensions and weight, storage times, etc. To get a rough estimate of what the Amazon fulfillment services will cost you, use this FBA calculator.
Less control
When delegating a part of business processes to Amazon, you can no longer manage order shipment and communicate with customers.
No branding opportunities
FBA items are shipped in the branded Amazon packaging. This means you won't be able to present your own brand to customers and set it apart from competitors.
Who should use FBA
You have no storage space for your inventory and/or you can't organize shipment on your own.
Your items are small, lightweight, and sell fast. (This way, you won't have to pay extra for dimensions, weight and long-term storage.)
You have your hands full with business-related challenges (production, scaling, advertising, etc.) and are willing to outsource some of the tasks.
What is Amazon FBM?
Fulfillment by Merchant (FBM) is a business model whereby the seller is responsible for the whole process of order fulfillment, from storage, to packaging, to shipping.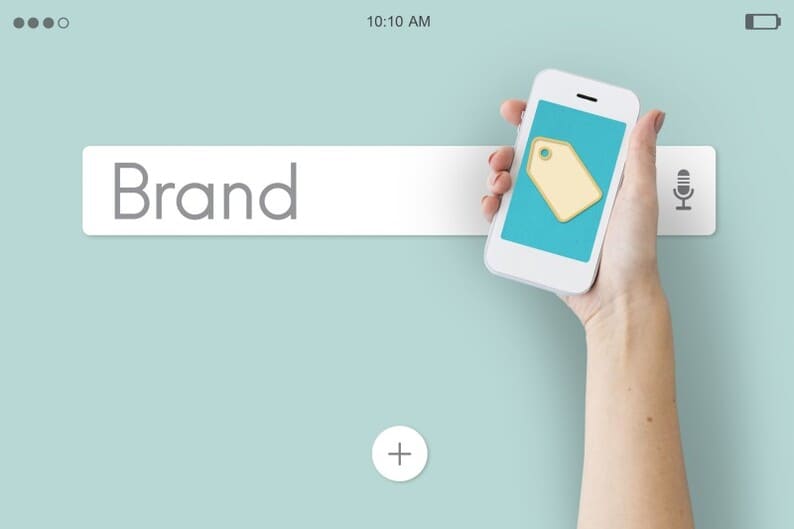 FBM pros
No extra costs
FBM sellers don't have to pay anything extra to Amazon. You're free to choose the storage and shipping options that fit your needs and budget.
Another advantage is that you get to avoid unforeseen expenses if Amazon decides to increase its FBA fees.
Inventory management
You can access your inventory at any time and manage it based on your business needs. For example, you can get rid of unsold items or move a part of the inventory to your offline store.
Strong brand
Since it's you who handles order shipping, you can use this opportunity to grow your brand and nurture a loyal customer base.
Come up with a branded packaging for your items.
Create marketing materials (booklets, postcards, branded stationery) and add them to orders shipped.
Create a unique and memorable logo and put it on your packaging. Don't have a logo yet? Use the ZenBusiness brand identity constructor to design a killer logo in a few clicks!
Considering LegalZoom?
See how many hundreds of dollars you can save by forming an LLC with ZenBusiness instead of LegalZoom.
Customer communication
When handling shipping, returns, and reviews on your own, you're directly engaging with your audience and learning firsthand what they like and don't like about your business. This invaluable information will guide you in the right direction, helping you eliminate your weak points.
FBM cons
More pressure
FBM sellers have a lot on their plate! Here're just some of the tasks you'll have to deal with:
finding a good warehouse;
finding a reliable shipping carrier;
packing and shipping orders;
tracking shipments;
managing returned items;
processing customer reviews on the Amazon site.
Shipping challenges
Amazon pampers its customers with a variety of shipping options that are both fast and convenient. Amazon Prime members get their orders delivered in 1-2 days. To be able to hold a candle to a professional like Amazon, you need to go out of your way to organize a smooth and speedy delivery. One of the smart practices that you can actually borrow from Amazon is to store your inventory at several different warehouses.
Marketing costs
FBM sellers get less organic traffic on the Amazon site. To get your ecommerce business out there and catch the eye of potential customers, you may need to launch an advertising campaign.
Who should use FBM
You're selling a limited range of niche products.
You want to grow your brand and make it recognizable.
You have the time and money to organize storage and shipment of your items.
Which business model to choose?
Fulfillment by Amazon or Fulfillment by Merchant? Which solution should a budding entrepreneur go with? Let's see the criteria that should be factored into your choice!
Distribution channels. If you're planning to sell via more than one distribution channel, you'll have to organize storage and shipping yourself. In this case, you should go with FBM. If, however, Amazon is the only marketplace that you're using, FBA makes more sense for you.
Budget. To make the right choice between FBA and FBM, you need to calculate the costs associated with the use of each fulfillment method. Is using Amazon fulfillment services more costly than organizing storage and shipping on your own, or vice versa? Make the calculations and choose the option that comes with less expenses and leaves you with a better bottom line.
Business tasks. Do you have a team or do you do everything by yourself? Do you have to handle a wide spectrum of tasks? Answer these questions to find out whether it's better to get assistance from Amazon (FBA) or do things on your own (FBM).
Type of products. If your items are oversized and/or heavy, keep in mind that paying the FBA fees may eat up a significant part of your budget. In this case, organizing shipping on your own may end up being more cost-effective. For example, you may be lucky to find a good shipment company with a customer-friendly pricing policy and even negotiate a discount.
Selling speed. If your items are selling slowly, FBA might not be the best choice for you. Amazon charges high fees for long-term storage and disposal of unsold inventory. With FBM, you don't have to worry about these costs.
Branding. If you aim to grow a recognizable brand and win over customers, you'll be able to better achieve this goal by handling shipping on your own. If, on the contrary, your priority is to sell as many items as possible and lock in a juicy profit, you will be better off with the FBM fulfillment method.
Conclusion
Starting your ecommerce business?
ZenBusiness will file your business formation paperwork for $0 + state fee. Plus, we offer additional services to help you start and grow a business.
Amazon is one of the world's leading online marketplaces that offers numerous business opportunities for ecommerce businesses. Choosing between the Fulfillment by Amazon and Fulfillment by Merchant solutions is a crucial decision that has a high impact on your sales performance. To make a smart, informed choice, you need to analyze the basic aspects of your business. Consider your scope of tasks, product type, budget, etc. and pick the model that you can best benefit from.