Business card is a fundamental marketing tool that communicates the basic information and raises awareness of your company. With Microsoft Word, you can create a professional looking business card without spending an eye-popping budget on designers and printing services. We hope you'll appreciate our detailed tutorial on crafting a business card in Microsoft Word. Let's get started!
Preparation
1. Decide what pieces of content you want people to see on your card. The tricky thing here is not to "suffocate" your future recipients with too much information. Here are the data you must incorporate by all means:
company name;
logo;
your full name and position;
contacts (phone, physical address, email address).
If you feel like it, you can also add extra content like this:
social media links;
slogan;
photos, illustrations, and other graphics.
2. To look professional, your business card must be in sync with your brand identity. If you don't have your corporate style figured out yet, it's high time you developed one with the ZenBusiness logo maker. It will take just a few minutes! As for now, here are some useful hints:
Logo. The intrinsic part of your visual identity, your corporate logo must be simple, edgy, and memorable.
Fonts. For a technology-driven company, pick minimalist, massive fonts without any intricacies. If your business has an artistic flair to it, opt for more extravagant options, including handwritten typefaces.
Colors. Here again, consider the personality of your business. If, say, you're involved in the entertainment industry, vibrant colors are your best choice. For a more serious business (investment, medicine, etc.), rely on reserved color palettes, e.g. black and white combinations.
How to create a business card at home
When making a business card in Microsoft Word, you have two ways to go. You can go ahead and take advantage of a professionally designed template. Alternatively, you can create a business card layout yourself using a table. Let's address each method one by one.
Use a template
1. In Microsoft Word, Select "File" — "Create". Type in "business cards" into the search box. The program will show you a big collection of printable and editable templates.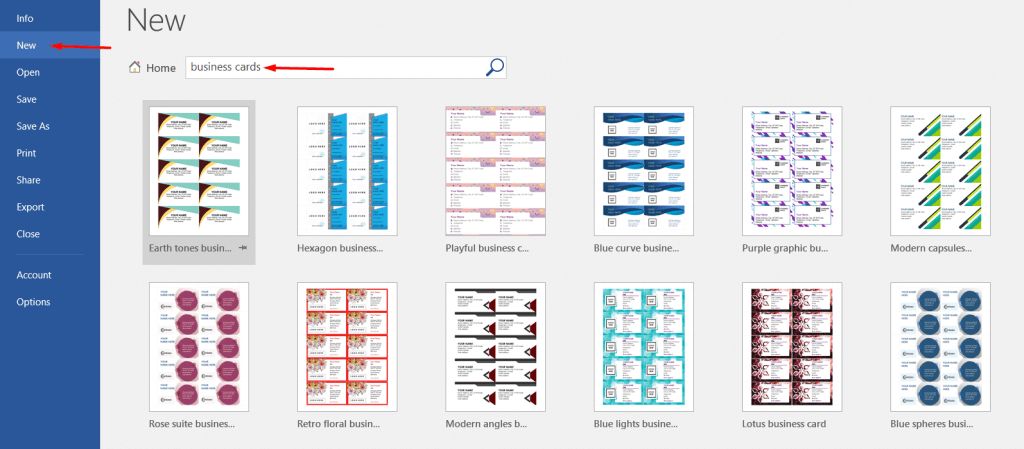 2. Click on the template that fits your needs. A preview window will appear. Select "Create" to add the template to your document.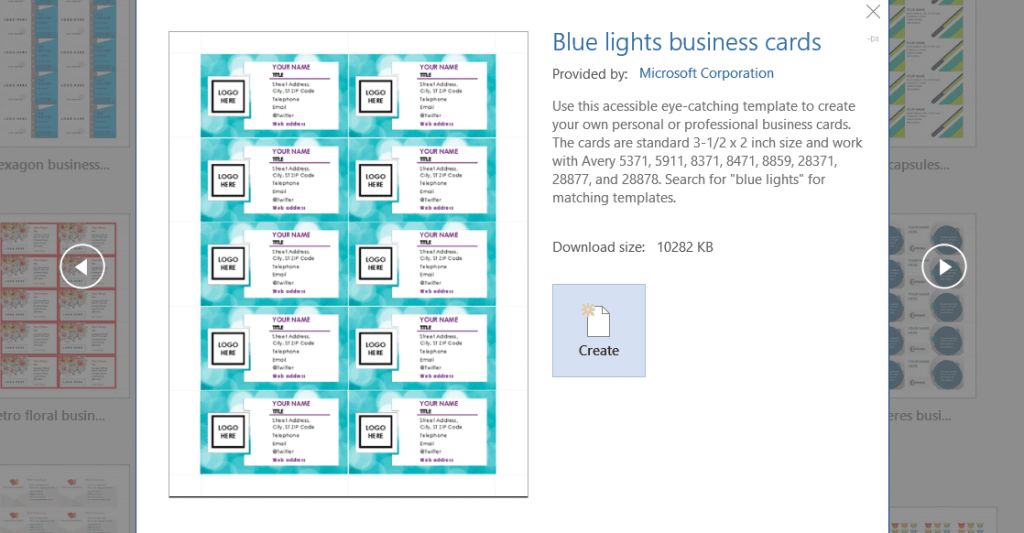 3. Fill the template with your content:
To change the existing image, make a click on it. From the menu, select "Insert" — "Images". In a new window, select your logo or other image and add it to the template.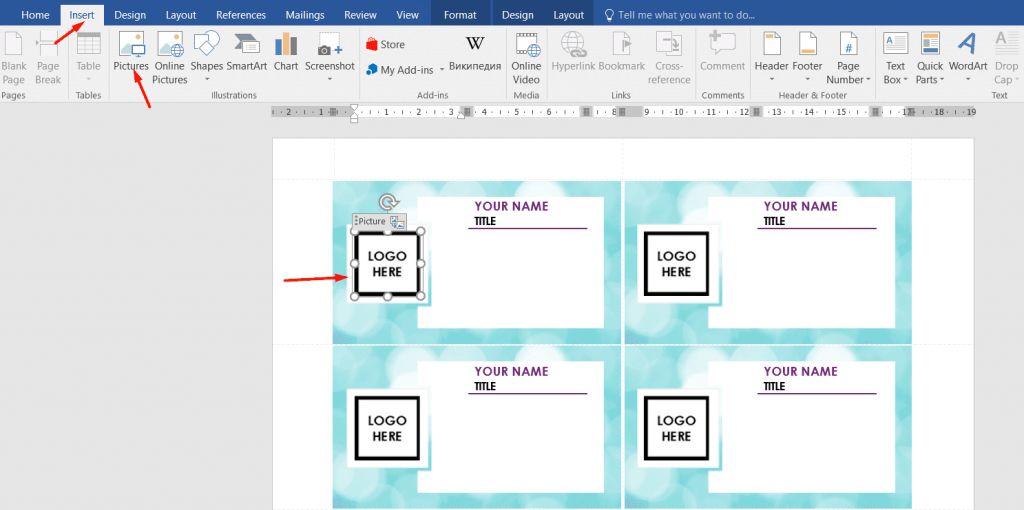 To change the existing text, highlight it and enter your information. To edit the color and font, use the tools on the Tools panel.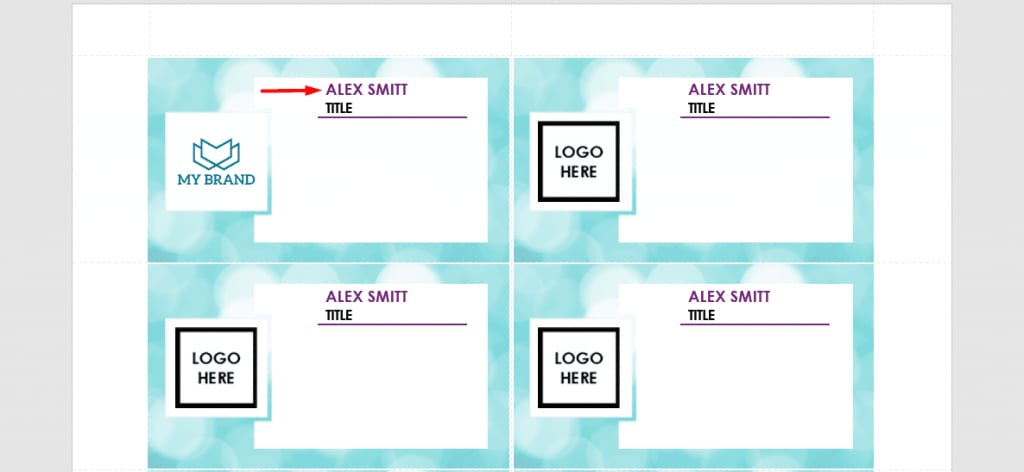 4. Save your file in PDF.
Use a table
1. In Microsoft Word, select "Insert" — "Table".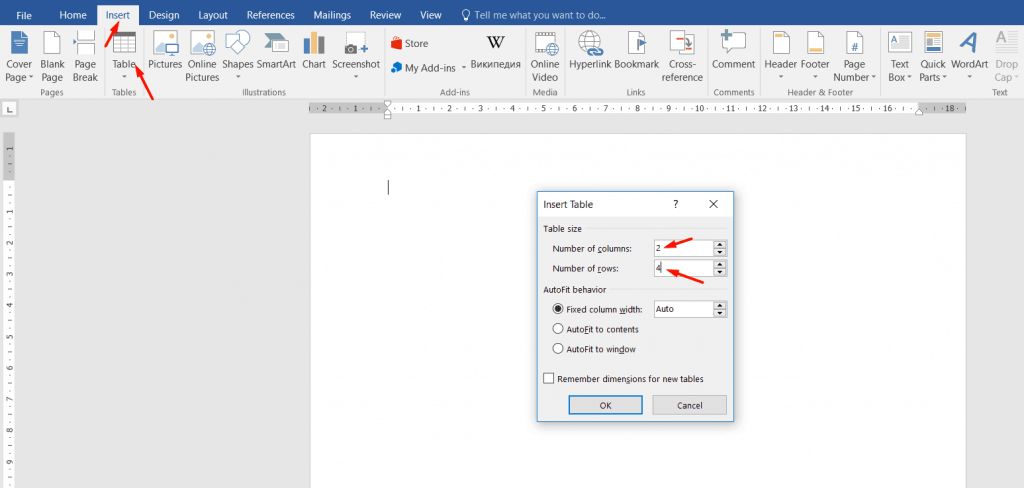 2. Set the number of cells you want your table to have. One sell stands for one business card mockup. Since the standard screen can display the maximum of 8 mockups, the best way is to create a table with 2 rows and 4 columns. Enter the values and click OK. The table will appear on the screen.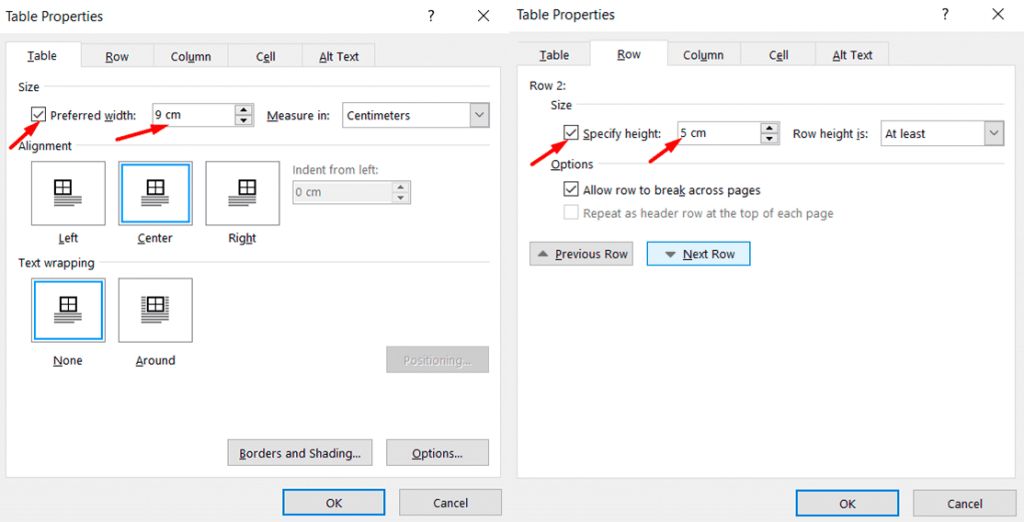 3. Do a right click on the table and select "Properties". In a new window, set the dimensions of a cell at 90х50 mm and click the center alignment icon.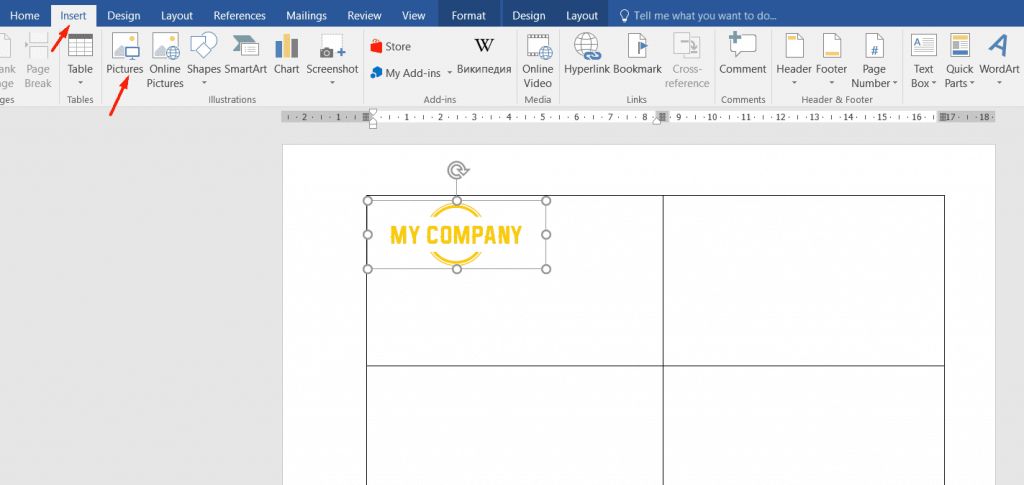 4. Select "Insert" — "Image" to add a logo, photo or any other images you want to add.
5. Add a text. On the Tools panel, choose the font and customize its color.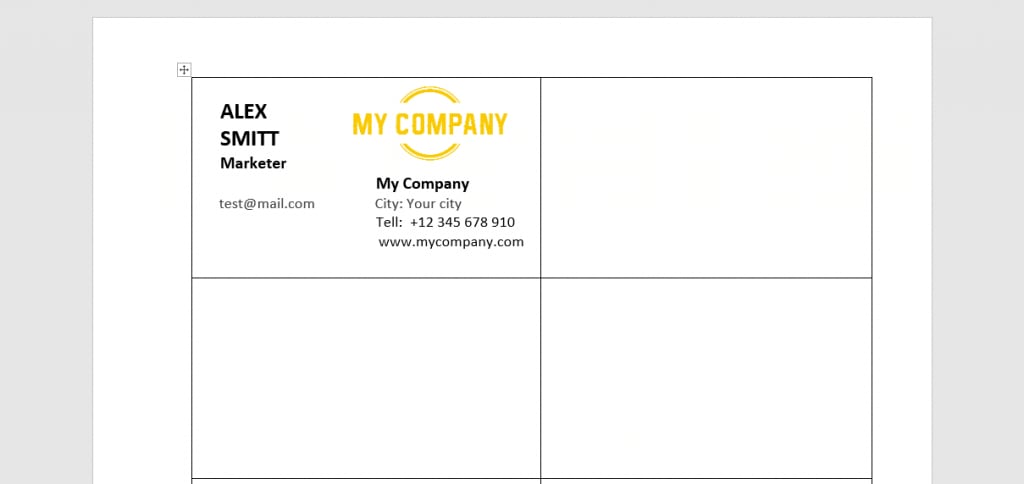 6. Edit your mockup. Use the mouse to drag the elements until you're happy with how they're positioned on your piece. You can also scale the elements up and down.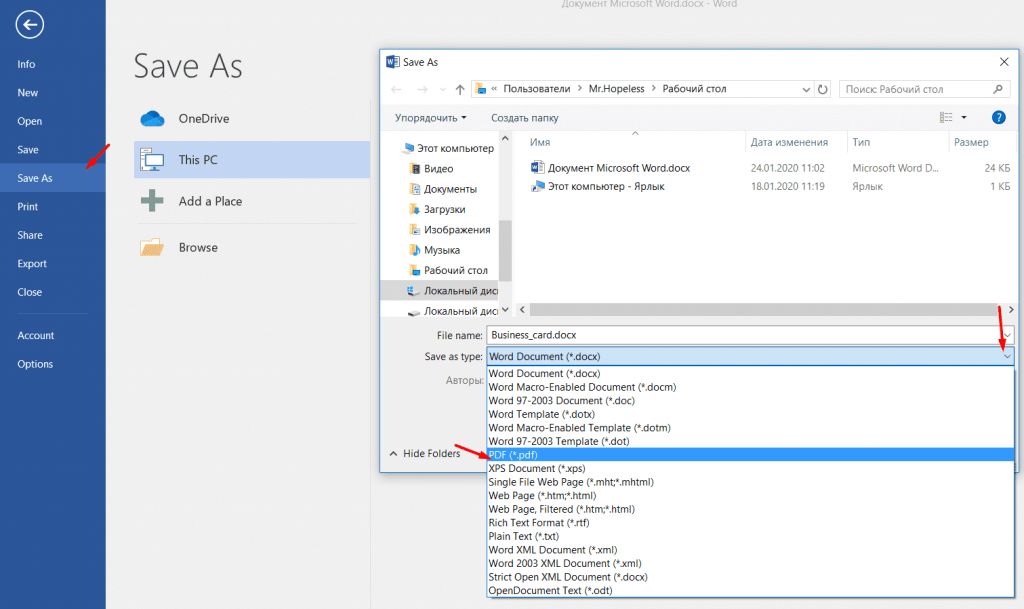 7. That's it! Save your file in PDF and send it to print.
Watch this video lesson on creating a business card in Microsoft Word:
Bottom line
The idea that designing a stylish business card requires massive investments of time and money is a myth. With just Microsoft Word on your computer, you can create a neat design at zero cost and with no special skills! The main thing is to make sure your business card, website, socials, and other marketing tools are coherent in terms of brand identity, i.e. share the same visual code.