Contents:
1.Specifications
2.3 ways to print your card
For 72% of people, a business card is responsible for the first impression of the company. However, creating a visually appealing piece is not enough. Besides that, you also need to make sure your business card looks presentable in print. In this post, we'll talk about how to choose the right size, shape, and materials for your business card. Plus, we'll address the three effective methods for printing your corporate design.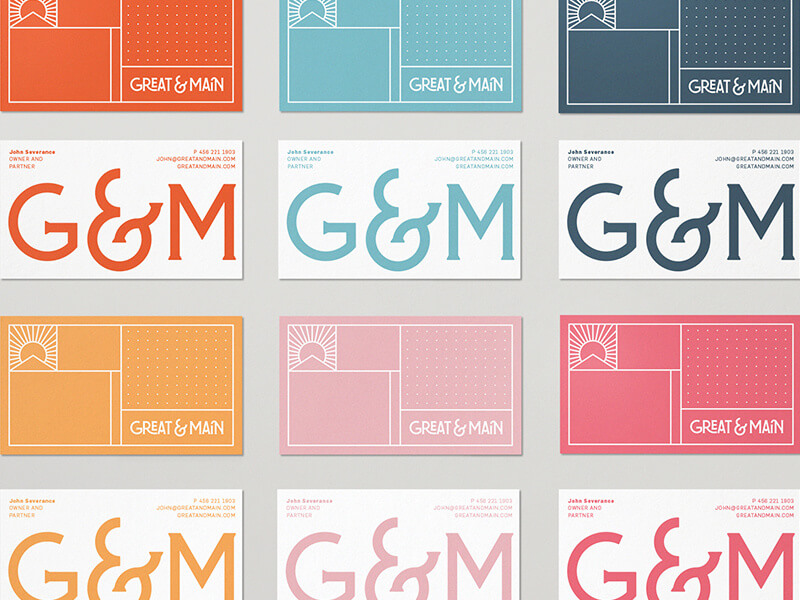 Specifications
Traditionally, a business card contains its owner's full name, position, company address, phone, email address, and logo. However, there are more things to consider when working on a professional looking design.
Dimensions
When choosing the right size for your business card, consider the traditions and standards of the country you're working in:
USA: 88.9 × 50.8 mm;
Europe: 85 × 55 mm;
Post-Soviet states: 90 х 50 mm.
Bleed area
If you're designing the layout yourself, be sure to leave an extra 2.5 mm of space along the edges of your card. This space is called the "bleed area". The card with bleeds is printed oversized and then trimmed to its original size. It's also a good idea to keep the vital information (text, graphics, etc.) 4-5 mm away from the border of your piece.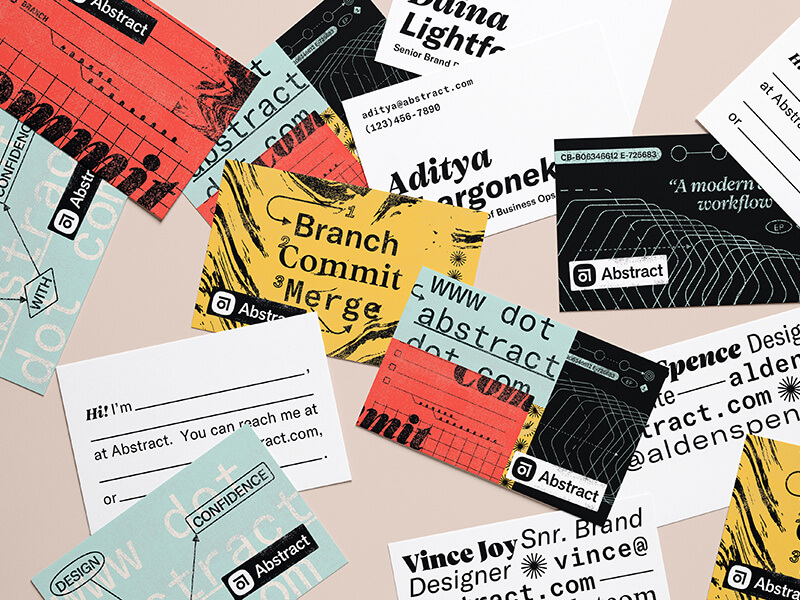 If you're using the ZenBusiness online service, you don't have to think about bleeds and safety zone. Our smart logo maker will take care everything, providing you with a print-ready design!
Resolution
For high-quality offset printing, your raster file must have a resolution of no less than 300 dpi (dots per inch).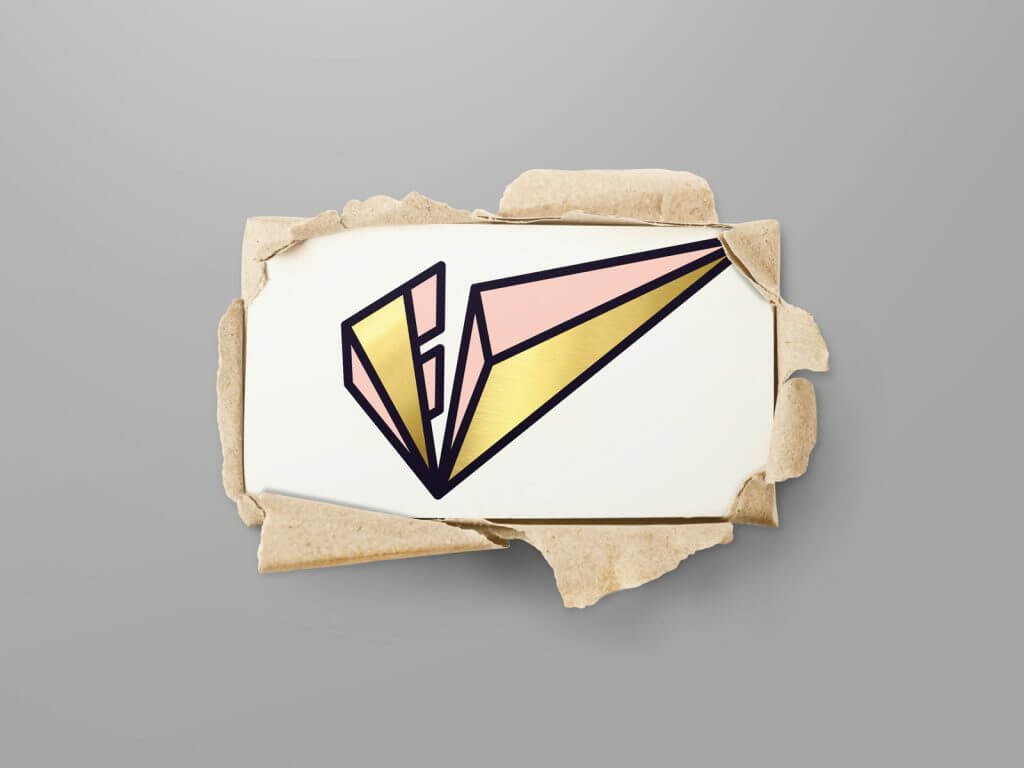 Colors
When talking about colors, you need to know the difference between the RGB and CMYK color models.
RGB (Red/Green/Blue) model is best suited for digital devices, such as smartphones, tablets, TV screens, etc. According to this color code, you need to mix the primary colors (red, green, and blue) to obtain all other shades. While looking bright and vibrant on-screen, RGB-based images may render bleak in print.
CMYK (Cyan Magenta Yellow Key) model is considered the opposite of RGB and is used mainly in print. We recommend that you create your card in this color code.
Modern graphic editors allow you to easily convert an image from RGB to CMYK and vice versa with minimum distortions.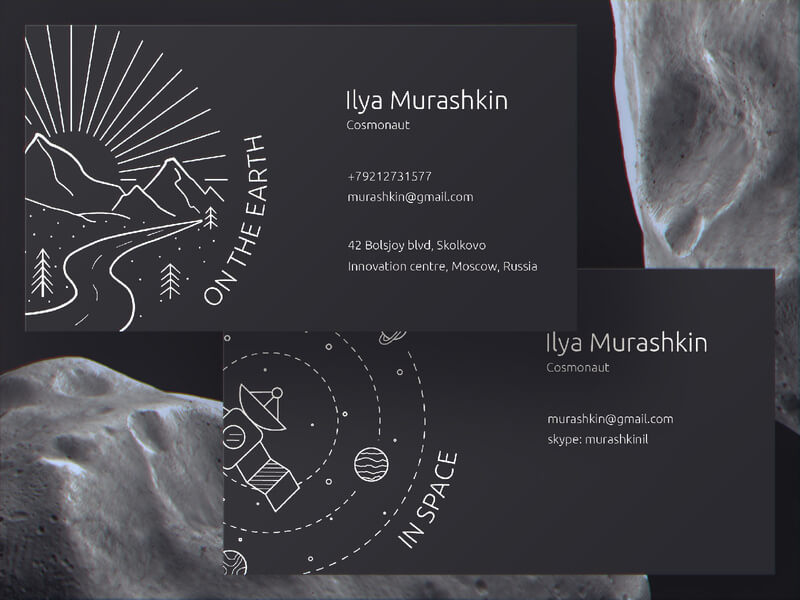 Orientation
While a horizontal orientation is considered a timeless classic, a vertical card will help you stand out from the crowd. When choosing the right orientation, think about which of the concepts — tradition or innovation — your brand is gravitating toward.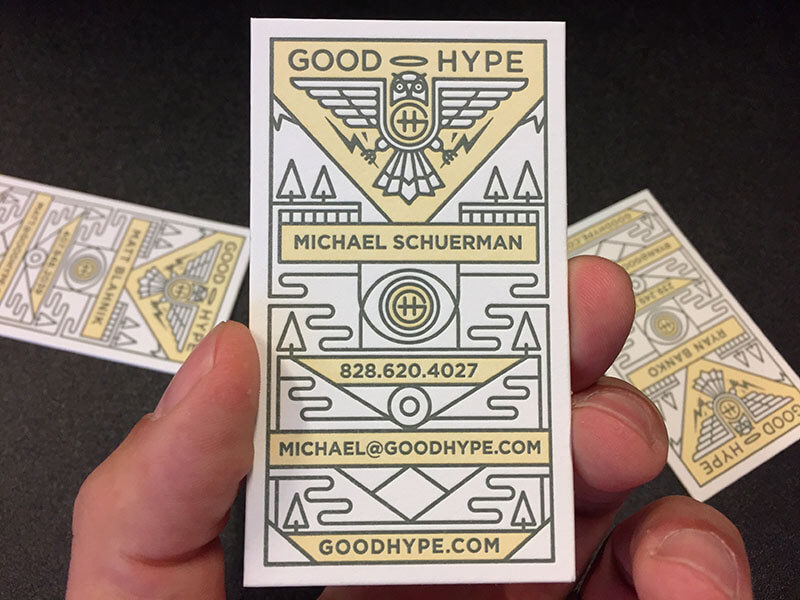 Shape
You can't go wrong with a rectangular design. It's convenient to hold and store in a wallet or business card folder. To add a more subtle feel, you can round off the corners of your card.
Square design is another appropriate option, although it poses a storage problem.
Depending on the message you want to send, you can opt for any unusual shape for your card — especially if your business can be visualized as a specific object (e.g., camera, car, bottle, etc.).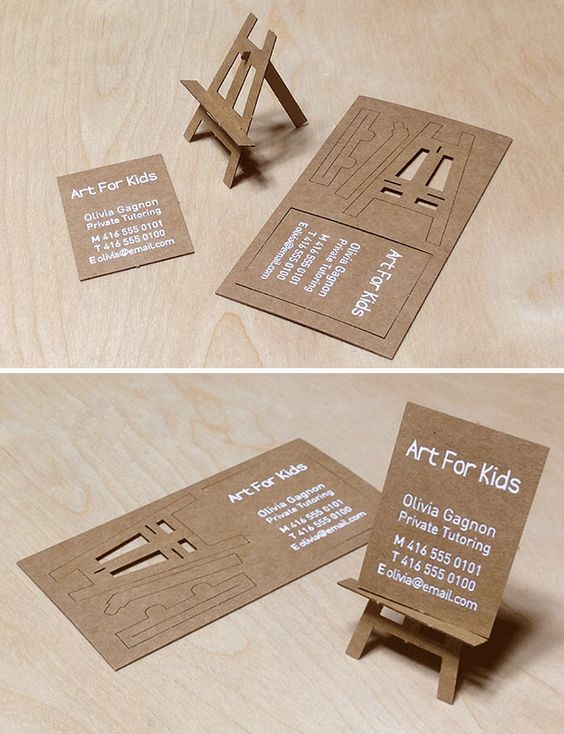 Material
Although a safe option, cardboard feels a little overused. Nowadays, companies are exploring more expressive materials, such as plastic, metal, wood, etc. Like already said, make your choice based on the essence of your brand. If you're selling organic food, you can hardly do better than a card made from craft paper. To a tech company, we'd recommend to explore metal designs with different textures.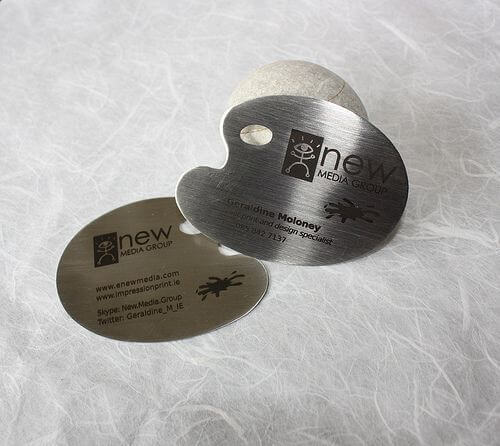 Additional graphics
Conveying your brand personality through graphics is a tricky task that takes a great deal of thought. In addition to your corporate logo, it can be a good idea to reinforce your business card with more imagery.
If your line of work has to do with finance, law, medicine, etc., you'll be fine with just a logo on your card. By adding additional graphics to your design, you risk looking amateurish.
If you're a part of a creative brand, feel free to freshen up your business card with vibrant graphics, whether it's a drawing, photo, or any other image.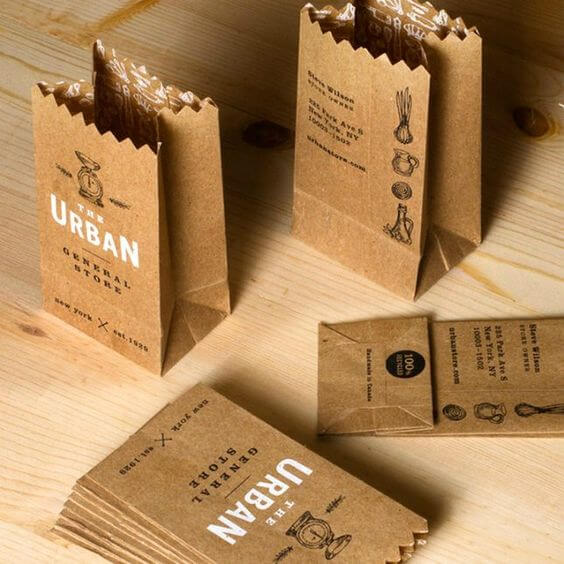 Embossing
Embossing is a perfect technique for bringing out the specific parts of your design:
Use embossing to draw attention to your logo or brand name.
Use foil or silk embossing to create highlights.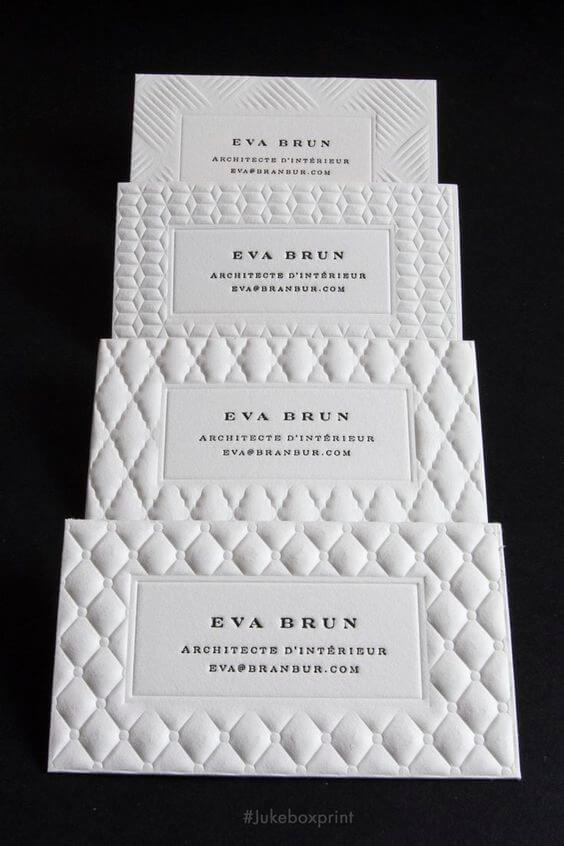 Special effects
Embellished with 30-carat diamonds and Swiss metal, the 1,500-dollar Black Astrum Signature Card is the most expensive business card in the world. Luckily for startups, there are cheaper ways to make your design stand out.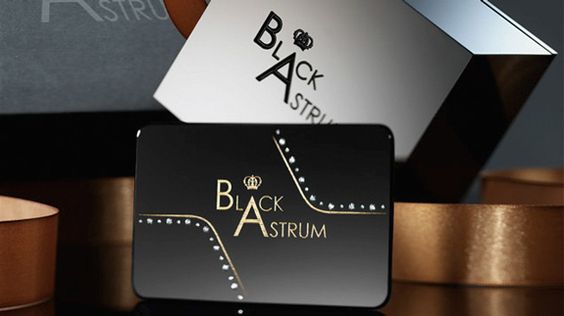 Unusual materials, such as thick cardboard or transparent plastic, have the potential to make a lasting impression on your partners and customers.
UV finishing adds a mesmerizing sheen effect. Apply it on the entire surface of your card or highlight the individual parts.
Special coating that glows in the dark is a brilliant choice for artistic brands.
Cut-out elements will give a high-end look to your design.
3 ways to print your card
If you have a top-notch printer, you can easily print your business cards from the comfort of your home. The two alternatives include a printing company and web-to-print online services. Read on to find out the pros and cons of each method.
At home
For easier cutting, use perforated paper.
Make sure your printer supports the material you're using.
For two-sided cards, use non-transparent paper.
Start with printing a test sample to make sure your settings are correct.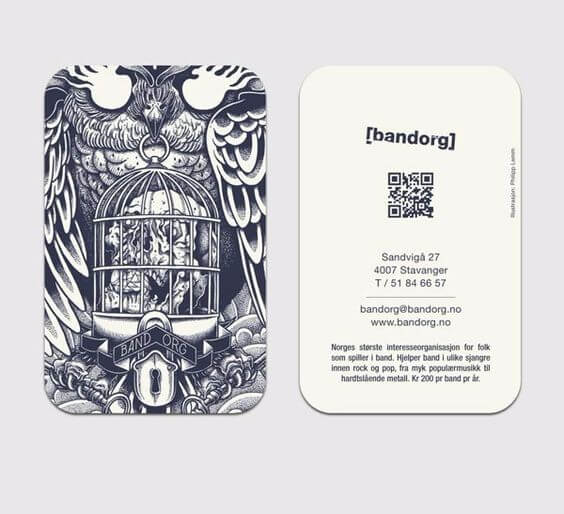 Print shop
Finding the nearest print shop to your home or office is very easy.

Go to Google Maps
Enable automatic geolocation.
Enter "print shop" into the search box.
The service will display all the printers (marked with red dots) in your neighborhood.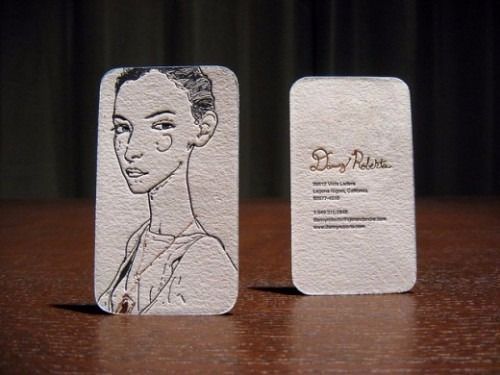 Read customer reviews on each company and pick the printer with the best ranking. To ensure accurate results, take the time to understand the file requirements and standards (format, color mode, etc.) of your selected print shop.
Online services
Although a relatively young technology, web-to-print services are a great alternative to professional printing companies. Upload your business card file to the platform, make a payment, and submit your delivery address. If you don't have a design yet, you can create one right on the website using one of the custom templates.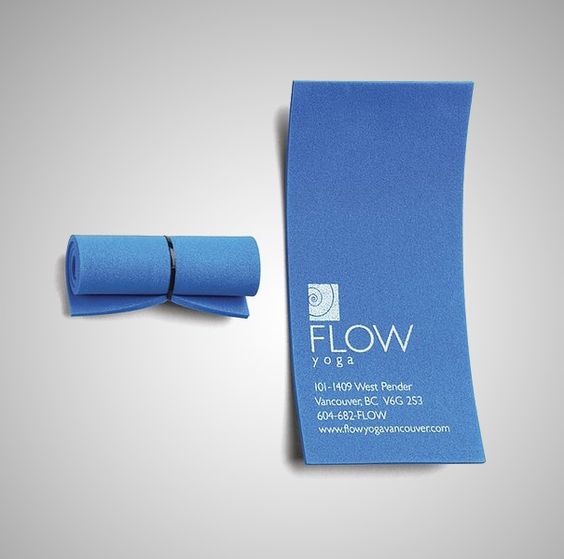 Vistaprint is one of the biggest web-to-print services out there. You can choose from a stunning selection of materials, including metal and flax paper. As for unusual forms, the platform only offers designs with rounded corners and square cards.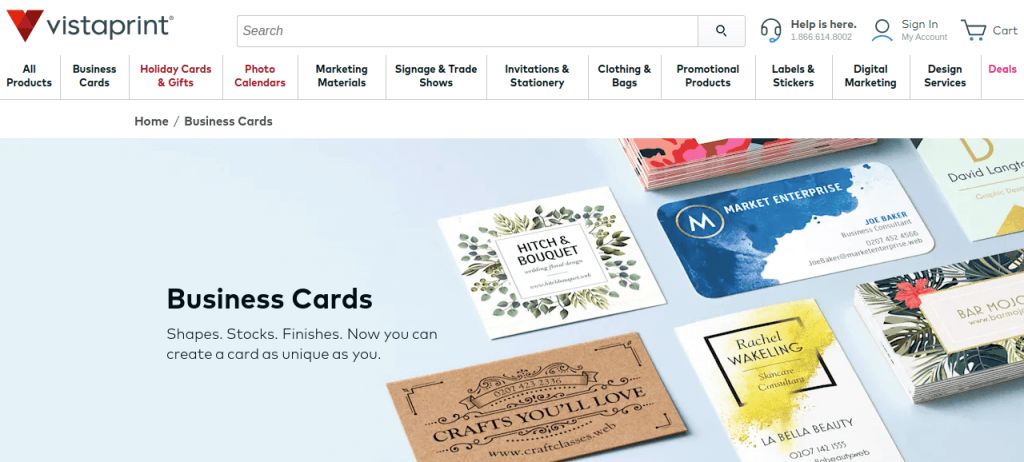 Psprint. For die-cut and transformer designs, go to Psprint. Print your card on flax, velvet and other types of paper. Two-sided and vertical prints are also available.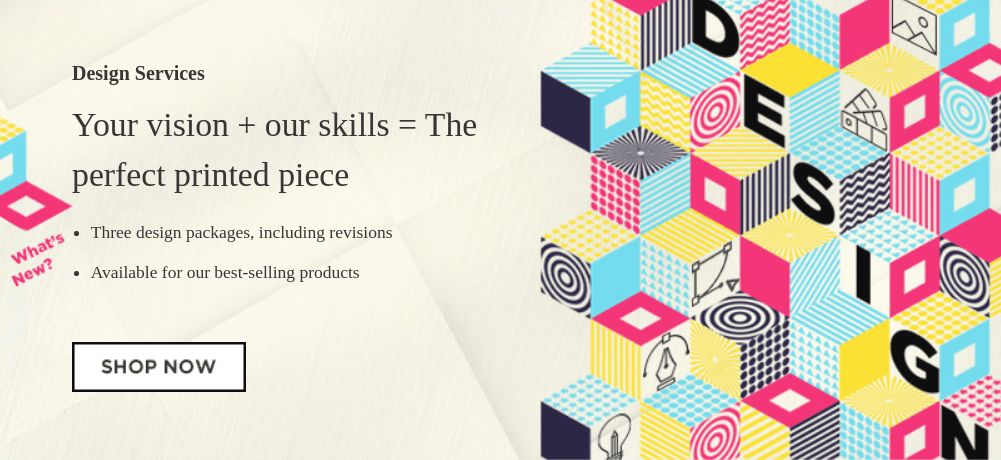 Moo. This online printing shop supports four shapes: standard, large-sized, small-sized, and square. Big choice of paper, from regular to silk. Horizontal and vertical layouts are both available.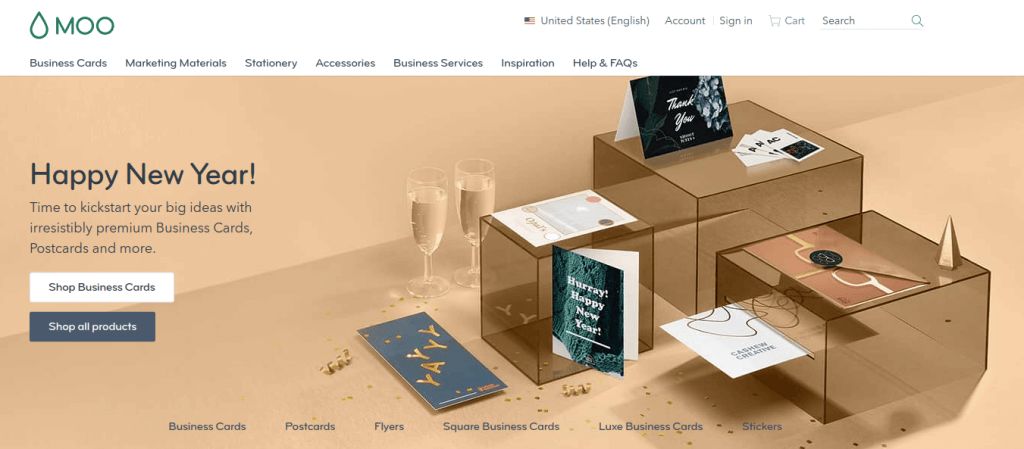 Smartpress. This service prints business cards on regular paper and designer cardboard with different textures. You can create new designs with a help of professionals if it is needed.

Uprinting. If you're looking for a big selection of materials and shapes, Uprinting won't disappoint. Mirror and velvet paper, rectangular and square layouts, duplex and triplex cards….The choice is huge! The service offers detailed recommendations on how to prepare a top-notch design that meets the printing requirements.

Onlineprinters. With the service, you can print a double-sided card on a premium-quality paper. The selection of shapes and materials is limited. Vertical layouts are unavailable.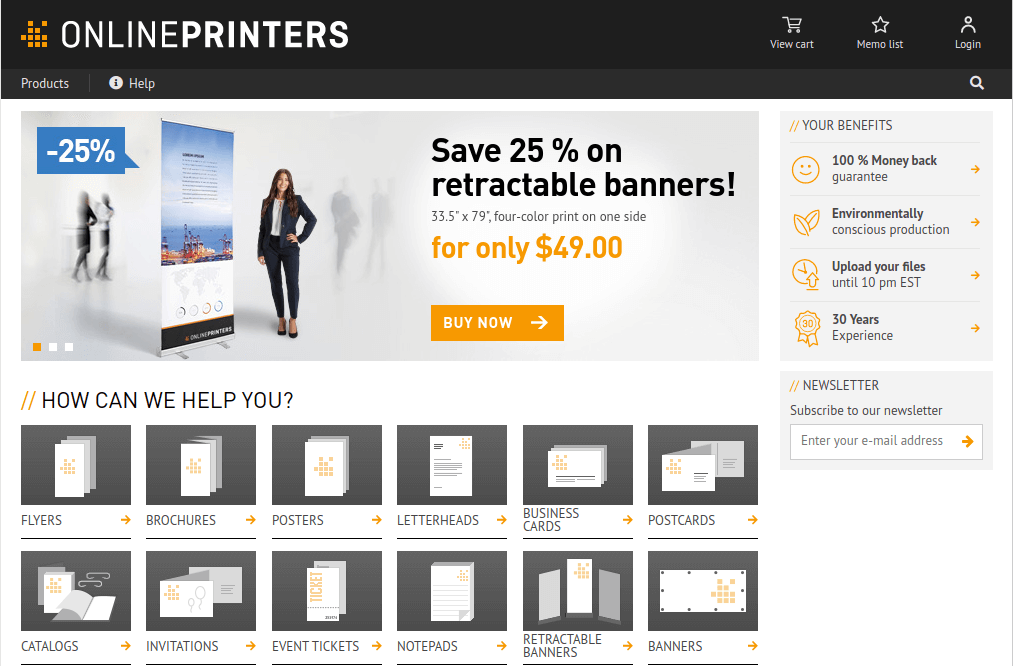 Conclusion
To create a clever business card, the first thing you need to consider is technical specifications (size, color code, resolution, etc.). If you have any doubts, be sure to consult a professional designer or printing specialist. We'd like to wrap up this article with three more useful tips.
Avoid using cheap material. If you're on a shoestring budget, use fewer colors and graphics to cut printing expenses. Luckily for you, minimalism is on the rise these days!
Make sure your card has a safety zone. Otherwise, you risk having your vital information trimmed off during cutting.
Check your text for spelling and other mistakes. Ask your friends and colleagues to scrutinize your piece. It would be a pity to detect a mistake on your card after you've already printed the whole batch!