Corporate letterhead is not just a template for your business correspondence. It's also a powerful marketing tool that communicates your company information, conveys your brand message, highlights your professionalism, and establishes trust with your audience. In this article, we're going to describe the process of creating a beautiful letterhead. Plus, we have some awesome examples in store for you!
What is a corporate letterhead?
If you own a business, you absolutely need a ready-to-use template for your corporate documents, such as:
letters;
invoices;
selling propositions;
legal notifications;
agreements;
project applications.
A standard letterhead contains the following data:
company name;
logo;
contact information (phones, physical and email addresses).
Also, a letterhead may include additional content:
slogan;
website and social media pages;
names of partners (if the company has more than one owner);
registration number.
Companies use both paper and digital letterheads. A smartly designed letterhead can do a lot for your business. Here are some of the key functions a branded letterhead does:
Demonstrates professionalism. A letterhead is a branding element, just like your corporate logo, business card, or website. The fact that your letters share a coherent visual style contributes to a solid company image.
Confirms authenticity. Imagine receiving proposals from two banks – one on a common sheet of paper and the other, on a corporate letterhead. We bet you'll like the branded proposal bettert! There is no doubt that a beautiful design gives a good head start to your document, regardless of its contents. Plus, a corporate letterhead protects your documents from being forged.
Piques interest. The visual aspect of your document is the first thing that draws the recipient's attention. The way you design your letterhead in terms of fonts, colors, etc. speaks volumes of you and your company. Use this opportunity to express your brand personality and transcend your message.
5 tips for creating a corporate letterhead
When working on a design concept for your letterhead, rely on your knowledge of your company. To make things easier for you, we've outlined a few insightful guidelines. Use the ones that fit your situation!
Focus on your industry
The visual design of your letterhead must go in line with your niche and expectations of your target audience. For example, if you're a beautician, go ahead and play around with hues and forms. At the same time, a bright-colored letterhead is probably not the best choice for an auditing company.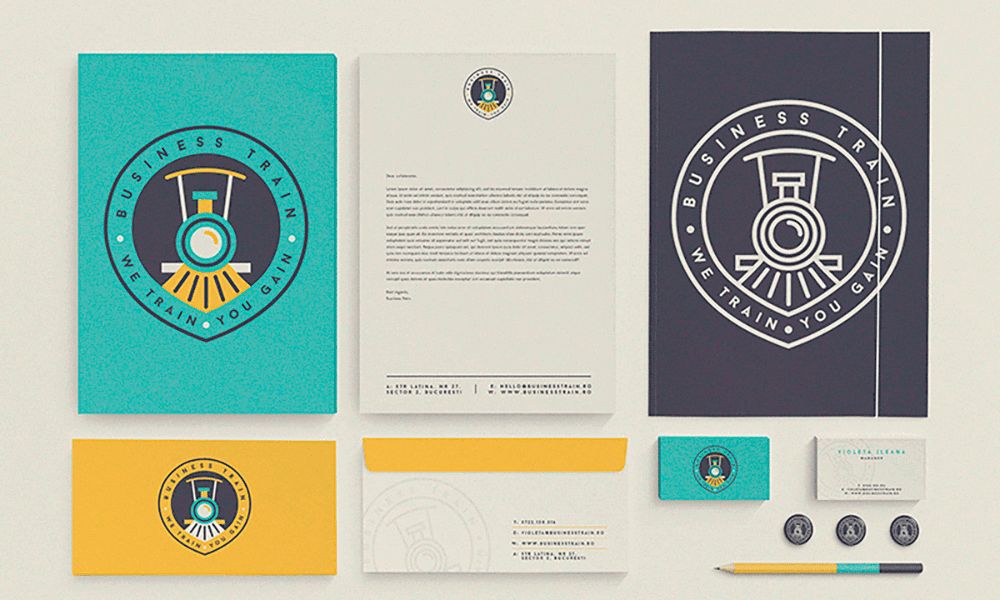 If your business has to do with creativity, you have the freedom to use a variety of bold tools to express your company personality. Look at how a barber shop stylized a header in the form of a comb, while a wine expert refreshed its design with an elegant drop of wine.
Use colors
A letterhead is an excellent playground for using colors that match your brand. Here are a few ideas to give you a good start:
Think about what elements you want to highlight (company name, logo, or something else).
Use contrasting hues, if appropriate.
Draw a frame along the edges of your letterhead. The lines can be thin or thick, solid or dashed, with rounded or square corners.
Add color to the footer of your letterhead.
Use gradients in the header or in the corners.
Choose the appropriate background color, while making sure your text remains easily legible against your selected hue.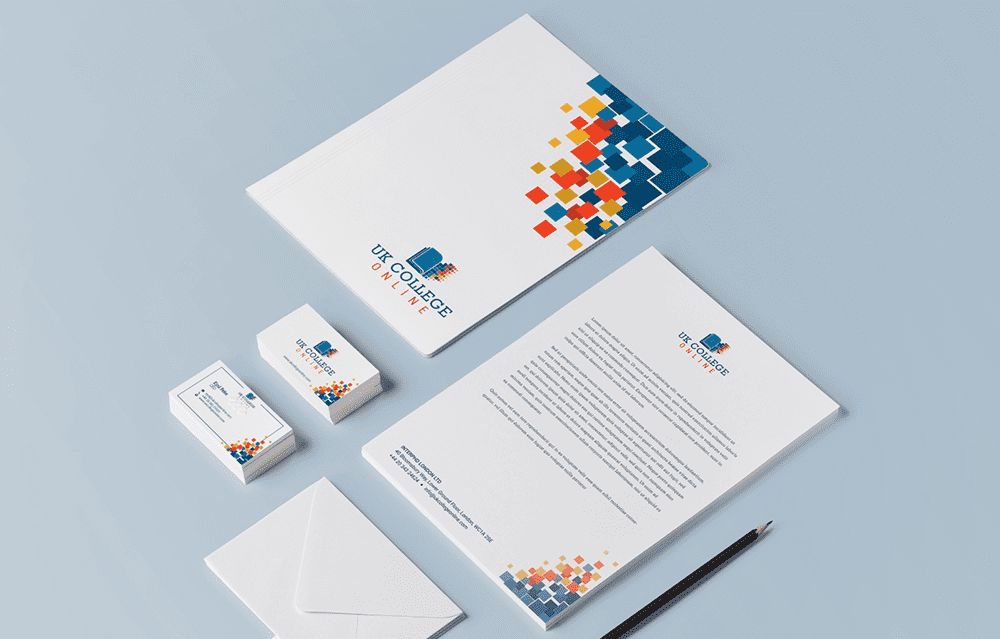 Add graphics
Graphic elements are essential to any letterhead, regardless of the niche. Get armed with the following tips:
Add photos to the header or footer.
Embellish the opposite corners of your letterhead with mirror drawings or patterns.
Selected the icons that reflect your company's visual style.
Use watermarks to protect your design and make your brand look more solid and respectable.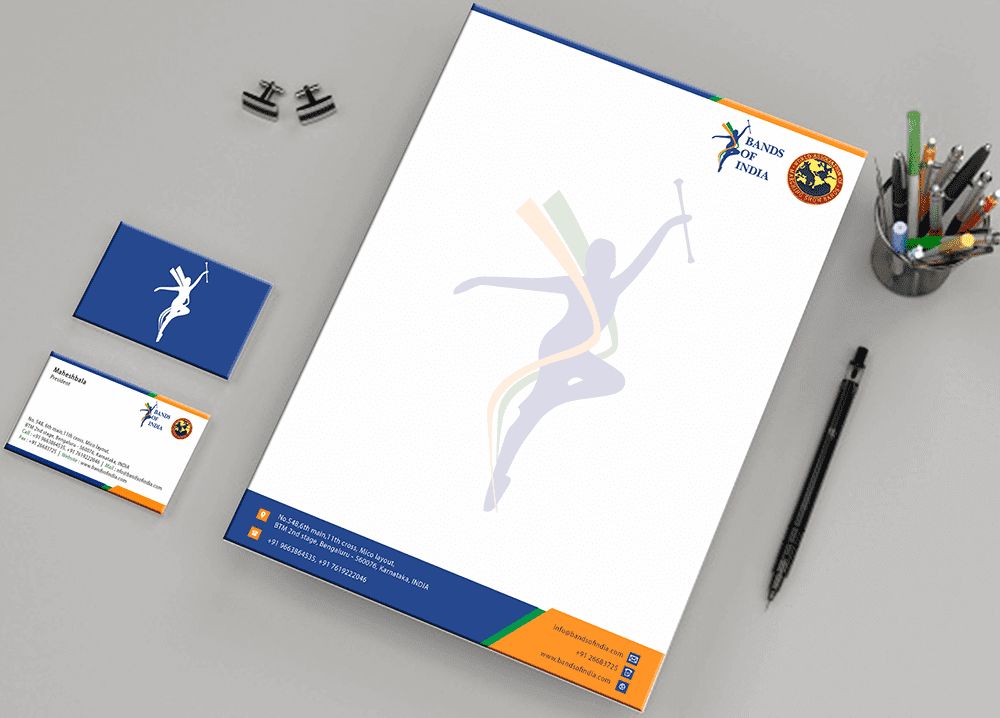 Benefit from geometry
Geometry sets the emotional tone and reflects your company personality. Be sure to borrow some of these ideas:
Think about designing an asymmetrical header.
Use the same geometry you're using on your website.
Scatter your company-related geometric shapes all over your letterhead.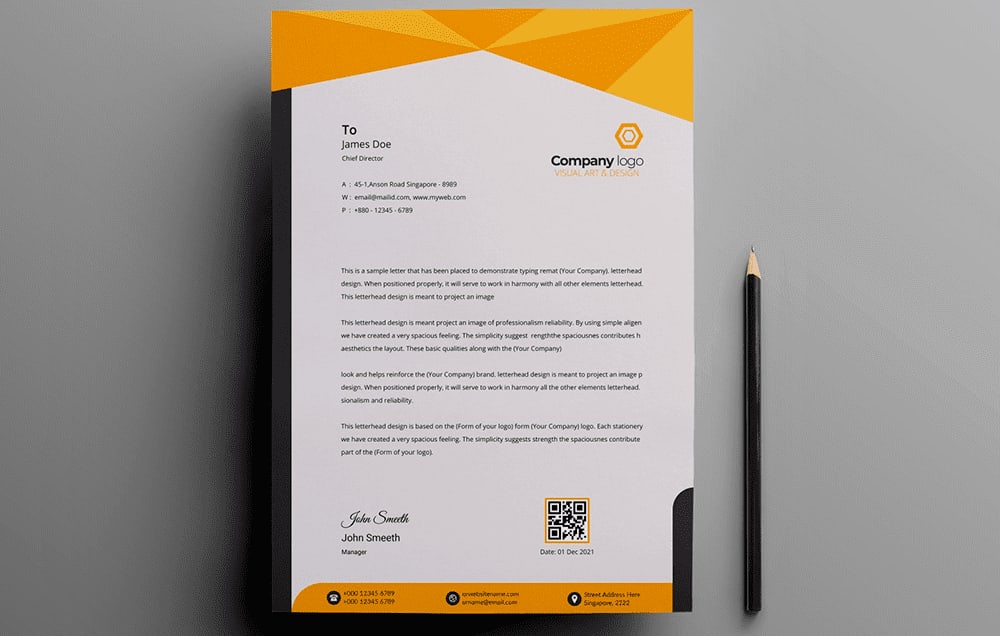 Don't overdo it
The important thing to remember is that your letterhead design must be functional. By using too many colors or imagery, you risk turning your template into a mess that will distract the recipient's attention from the document itself.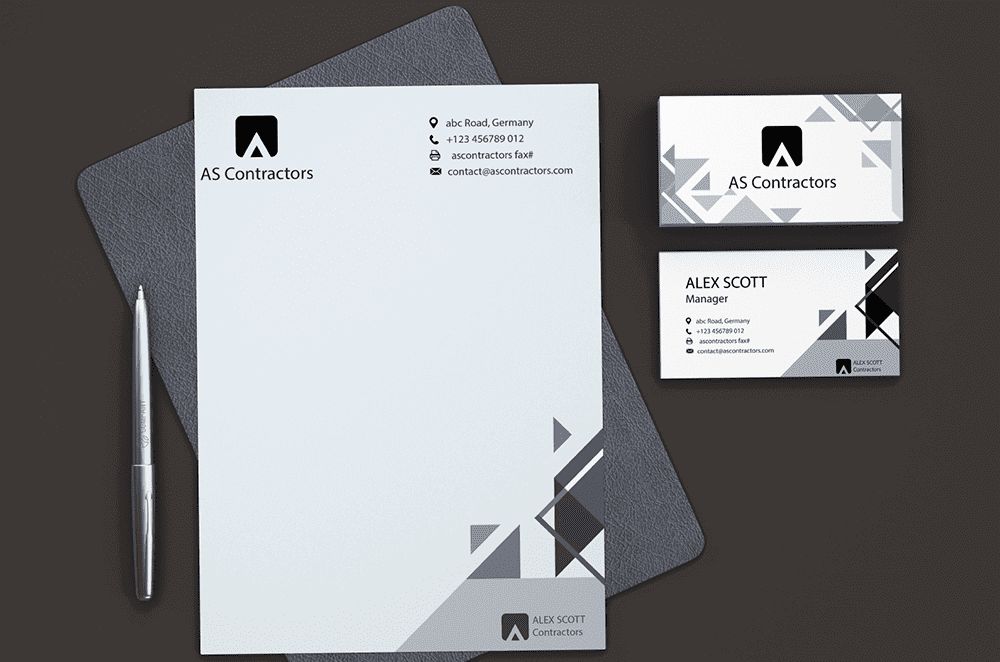 Inspirational examples
When creating a letterhead, be guided by the line of work you're doing. It's only natural that a repairs business and software development company have different letterheads. Use the design elements that can highlight your uniqueness. We've come up with a few inspirational ideas for different types of businesses.
Medical organizations
Medicine-related documents must be accurate and concise. On a letterhead of a medical institution (hospital, dental clinic, etc.), creative elements would look out of place. Instead, be sure to include the doctors' names, phone numbers, and other contact information.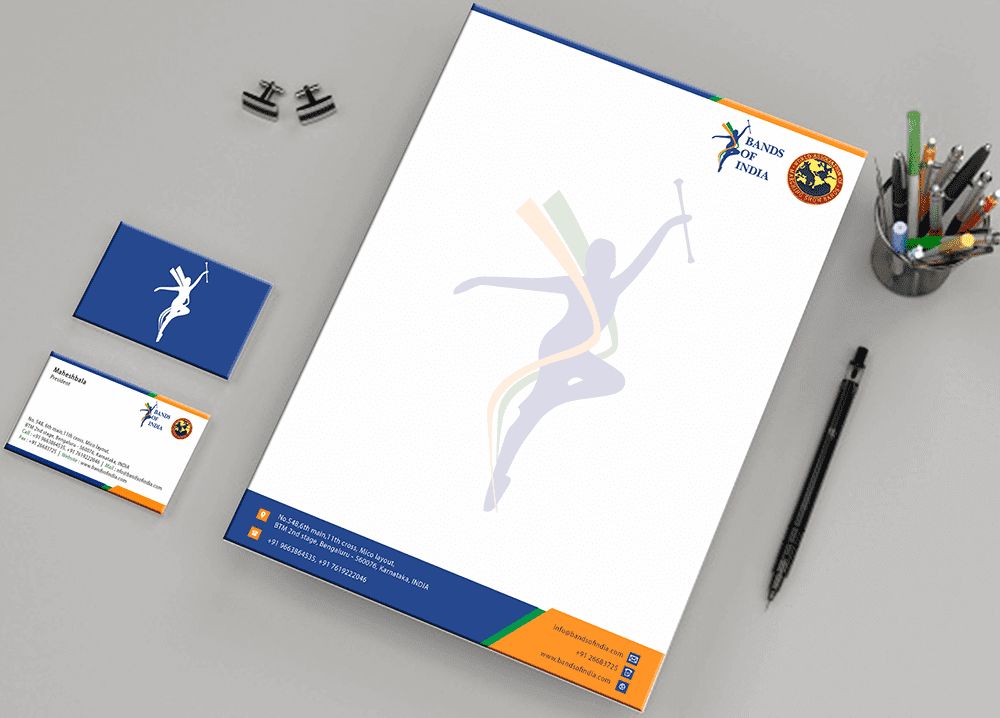 Legal firms
If you have a legal firm, your letterhead must make a solid first impression and contain essential information only. We recommend using monochrome design and highlighting the logo. Be sure to list your partners' names in the header.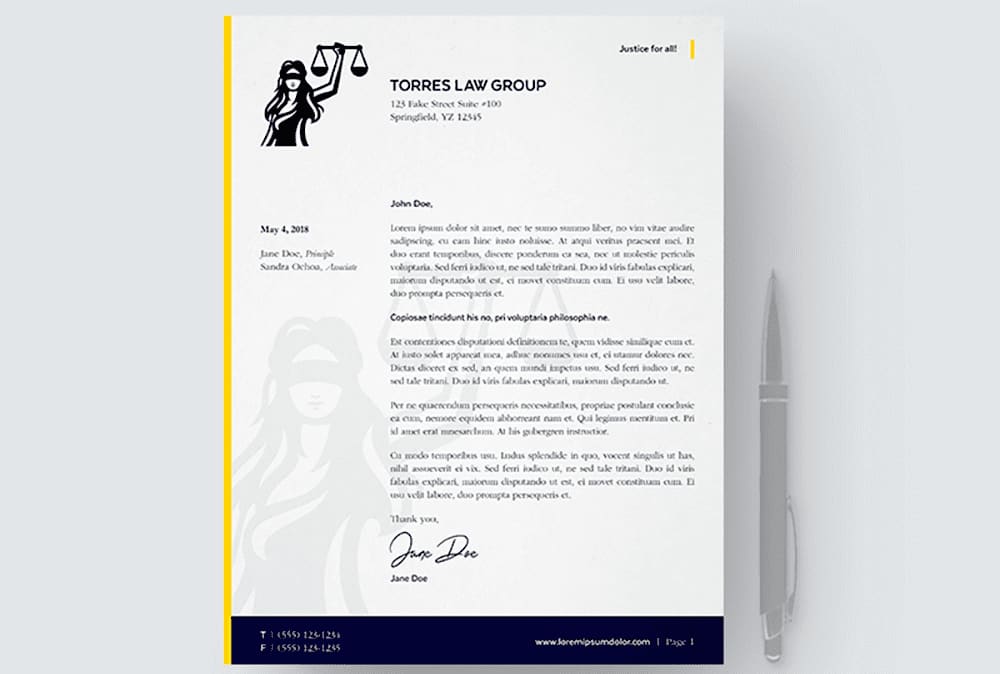 Santa's letterhead
Do you specialize in writing Christmas letters from Santa Clause? Then use all your imagination to add some magic to your letterhead! Take advantage of an unusual background image, vibrant shades, expressive shapes, etc. The more, the merrier! Don't forget to leave blank space for text, though.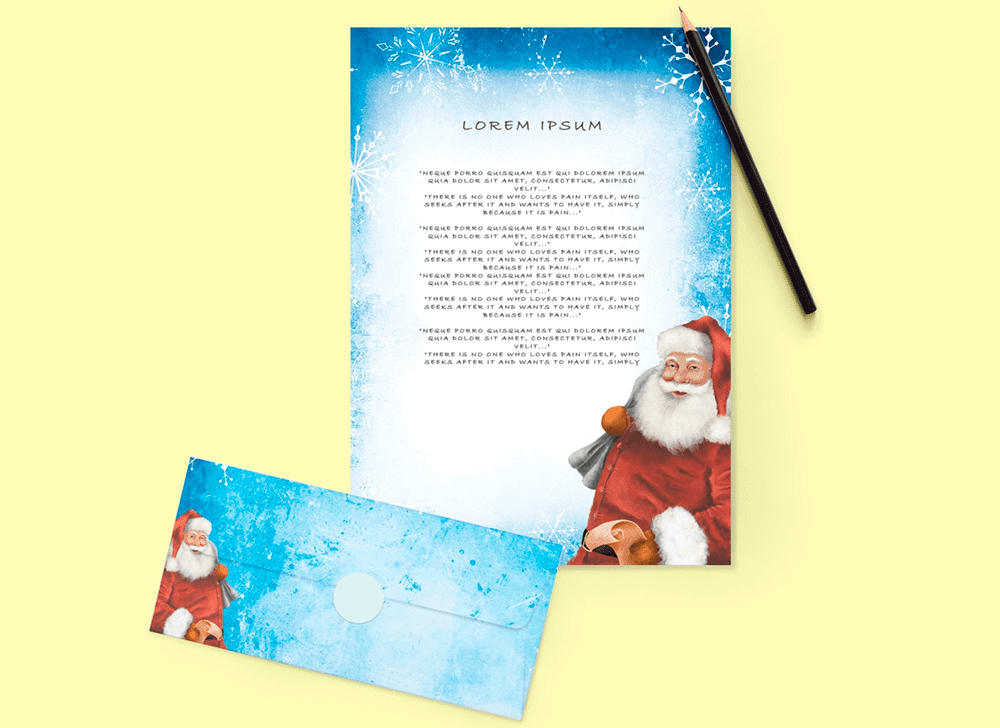 Charity
If you're running or working for a charitable organization, you need to make sure your letterhead evokes positive emotions and builds up trust. Keep that in mind when selecting the right fonts and colors for your corporate design. Feel free to add a slogan that describes your mission and/or list your major sponsors.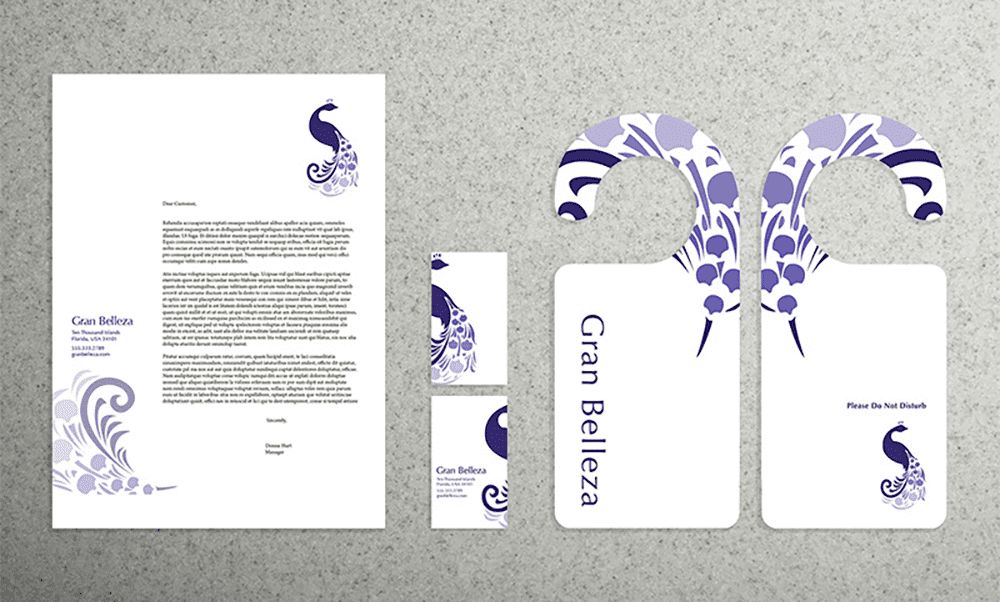 Construction company
If you're involved in architectural design or construction, try to bring together creativity and minimalism in your letterhead. Be sure to use graphics and geometry characteristic of your niche.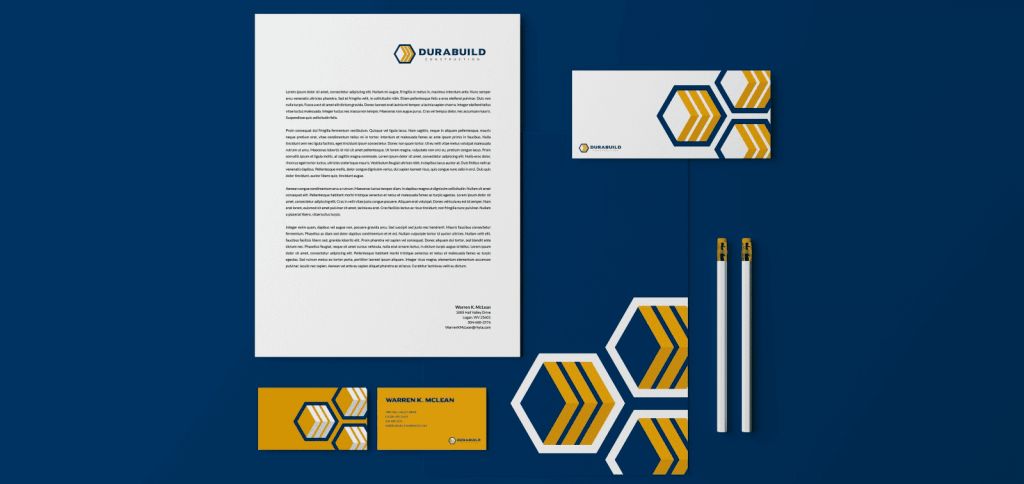 Educational institution
A letterhead of a school or university must emanate authority and reliability. Opt for faded colors and straightforward fonts. Highlighting the emblem of your educational institution is also a good idea. As a background image, use watermarks or a line paper pattern.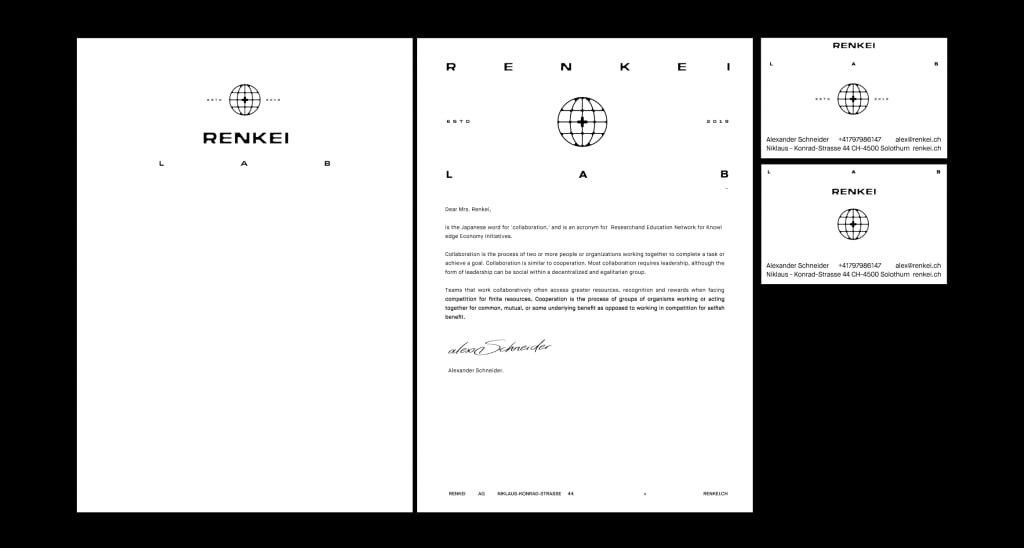 Tourist company
Tourism is traditionally associated with happy emotions and strong impressions. Use saturated shades to convey the unique vibes of exploring new places. The header is an ideal place for placing the photo of a breathtaking scenery.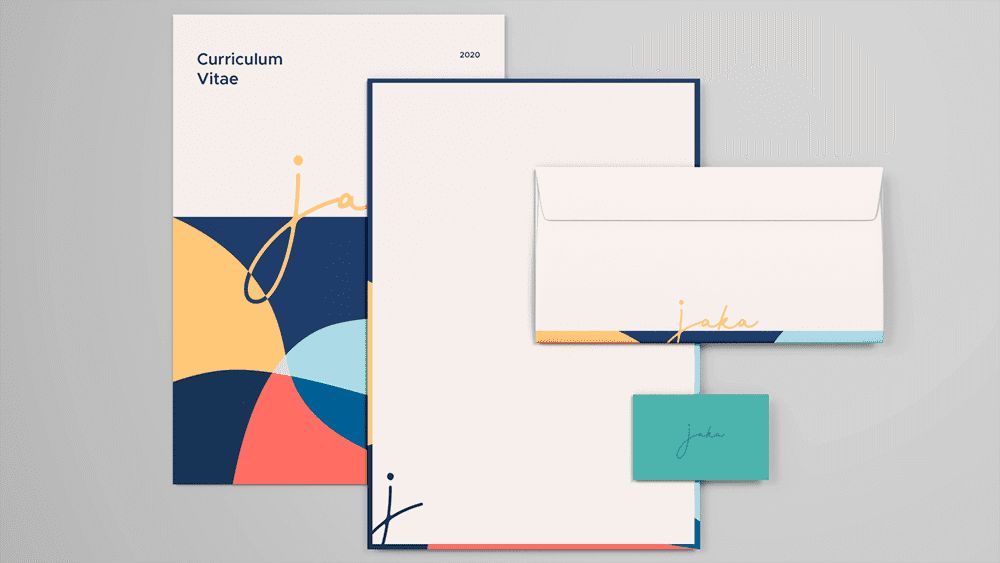 4 methods of creating a letterhead
ZenBusiness. Use this amazing online service to create a full-scale brand identity in just a few minutes. Design a logo, and pick a template for your letterhead.
Microsoft Word. This all-familiar text editor has all the tools necessary for crafting a worthy letterhead with no sweat. Prepare the designs (emblem, photos, etc.) you're going to use in your letterhead and use turnkey templates for both header and footer.
Google Document. This is another simple and intuitive way to create a professional letterhead for your company or organization. Pick a template from the gallery and enhance it with text and illustrations.
Adobe Spark. In Adobe Spark, you can set size and select the shape and theme of your future letterhead. As the next step, choose the right font for your text and add images (from your computer or Adobe gallery). Once you're happy with the result, download the file to your device.
How to print your letterhead
Designing a stylish letterhead for your business communication is not enough. You also need to make sure it looks good in print. If you're going to send your letters and other documents by regular mail, you need to print out your letterhead design.
Choose high-quality paper. Remember that your documents must be nice to the touch and create a solid impression of your business. With that in mind, say "no" to thin, low-quality paper.
Check your printer settings. Make sure your printer supports your selected type of paper. This is especially important if your letterhead features sophisticated design and multiple colors.
Arrange your text properly. Create a text file and type in your text. Then insert the file into your letterhead. Rearrange your text, if needed.
Preview your letterhead. Use the preview feature to see what your document will look like in real life. Make sure different elements don't overlap or get cropped. If you're happy with the design, go ahead and send your letterhead to print.
Final considerations
With our smart checklist, designing a letterhead for your business correspondence becomes a walk in the park.
Develop your brand identity.
Determine the style and concept of your letterhead.
Prepare the elements you're going to use in your letterhead (text, photos, illustrations, etc.).
Pick the template that fits your needs.
Customize your template with your text, logo, etc.
Come up with a simple name for your letterhead file and save it to your computer.