A logo is the cornerstone of your corporate identity. It conveys the ideas, values and industry behind your brand. By using a logo, you can increase your brand awareness and customer loyalty among both current and prospective clients. With the online business industry flourishing, website logos have become ubiquitous and can be found as a major design element on any corporate website. How do you create a blog logo and make it an organic part of your website? Read on to find out!
What is a logo website concept and why is it important?
A logo is a graphic symbol that represents a company, blog, entity, service, product or person (professionals, celebrities, etc.). A unique, memorable symbol can help the brand stand out from the crowd and become an industry player that carries weight.
Furthermore, a logo will trigger associations with your website and products, so that all images resembling your corporate image will make your audience think about your business and buy from you. A quality logo is a multipurpose tool that can be used not only on websites, but also on printed materials, outdoor ads, packages, clothes, etc.
An emblem has a variety of functions. Read on to learn how an effective emblem can benefit your brand.
What functions does a blog logo have?
Before creating and uploading a WordPress website logo, you should consider how it will benefit your business. An appropriately designed symbol can have several functions:
It is the key element that defines your corporate identity;
It increases brand awareness, improves your company image, and makes your company more popular among its target audience, thus increasing customer loyalty;
It guarantees that your product is authentic and protects it from counterfeiting;
It makes your brand more remarkable and popular, helps it stand out from the pack, and emphasizes its unique features and advantages.
The functions listed above are connected and can vary depending on the logo type. As you probably already know, there are several logo types, which we'll address below.
What types of logos are there?
There are three basic types of graphic symbols — logomarks, logotypes and combination marks. In what way are they different?
Combination marks. This is the most common variation, accounting for 70% of modern logos. It comprises a symbol and wordmark; sometimes it also incorporates a company slogan. The best thing about a combination mark is that it advertises not only your icon but also your brand name. According to experts, combination marks are the best option for WordPress websites and other platforms. However, it will be more difficult to create a logo if you have a wordmark and symbol to combine.
Logomarks. This is an emblem that does not have text on it, which can be viewed as both an advantage and a disadvantage. Many successful brands use symbolic logos (think Apple, Shell, etc.) that have made them identifiable all over the world. However, developing such symbols can be a challenge, as a designer must find a way to grasp and convey the essence of a brand through image alone, without the help of wordmarks or slogans. That is why only 5% of all modern logos are logomarks.
Logotypes. Logotypes use a font to communicate the brand name; they lack visual symbols. The challenge here is to find the right font style and color. Logotypes can contain a full company name or its abbreviation. A plethora of large and famous companies use such logotypes, including Coca-Cola, IBM, eBay, Disney, etc. Logotypes make up about 30% of all corporate emblems.
Now that we've covered different types of logos and blog logo ideas, let's learn how to design a clever emblem.
What is a quality logo?
Before you start drawing a logo, think about which type you want it to be, what elements it will include, and how these elements will be arranged. Using this approach, you'll be able to create an image that will fit your website design. Now we're going to list the key properties of a good logo. These include:
Readability. Your selected fonts must be easy to read on any surface, whether it's a website, billboard, or business card. Avoid elaborate and intricate typography, as your clients may not like it.
Uniqueness. The key to creating a successful logo is to make it uncommon enough that it draws attention and stands out from the crowd. A unique corporate symbol is one of the key assets of your business. Look at our collection of cool logos and use them as sources of inspiration!
Longevity. When designing a logo, ignore trends, as most of them will lose momentum sooner than you think. Think about ways to make your logo look modern and relevant throughout the decades.
Simplicity. A well-designed symbol is straightforward and easy to understand. It captures the key idea behind your business without unnecessary elements;
Scalability. To look good across different screens and platforms, your emblem must be scalable. Save your image in vector format so that you can tweak its size to fit different purposes.
Now, let's move on to the key logo parameters, which are shapes, fonts and colors.
How to choose colors and shapes for your logo
A logo's color determines how the audience will perceive it. For example, red is often associated with danger and aggression, while white, blue, black and grey convey tranquility, safety and stability. That is why many companies use these colors in their emblems.
Don't make your logo too colorful. Try to communicate your corporate identity using one or two shades. You can also use additional colors – two, tops. We recommend that you choose a white background due to its versatility.
The logo shape also matters. About two-thirds of all modern logos (65%) contain polygons, while one-third of emblems use circles.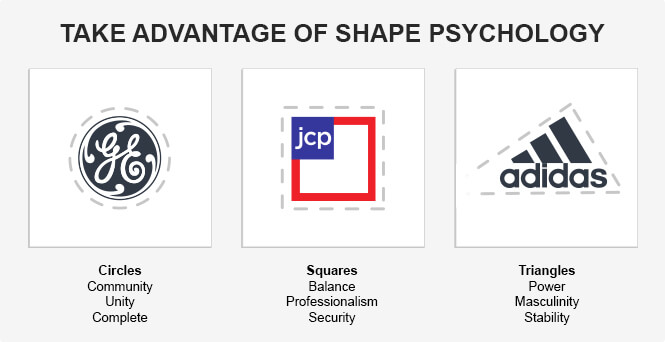 The next important step in creating a logo is choosing the right font.
How to choose a font
A font is an integral part of any wordmark or combination mark. Make sure it suits your specialization and icon. Scale your font to make it readable on screens of different sizes.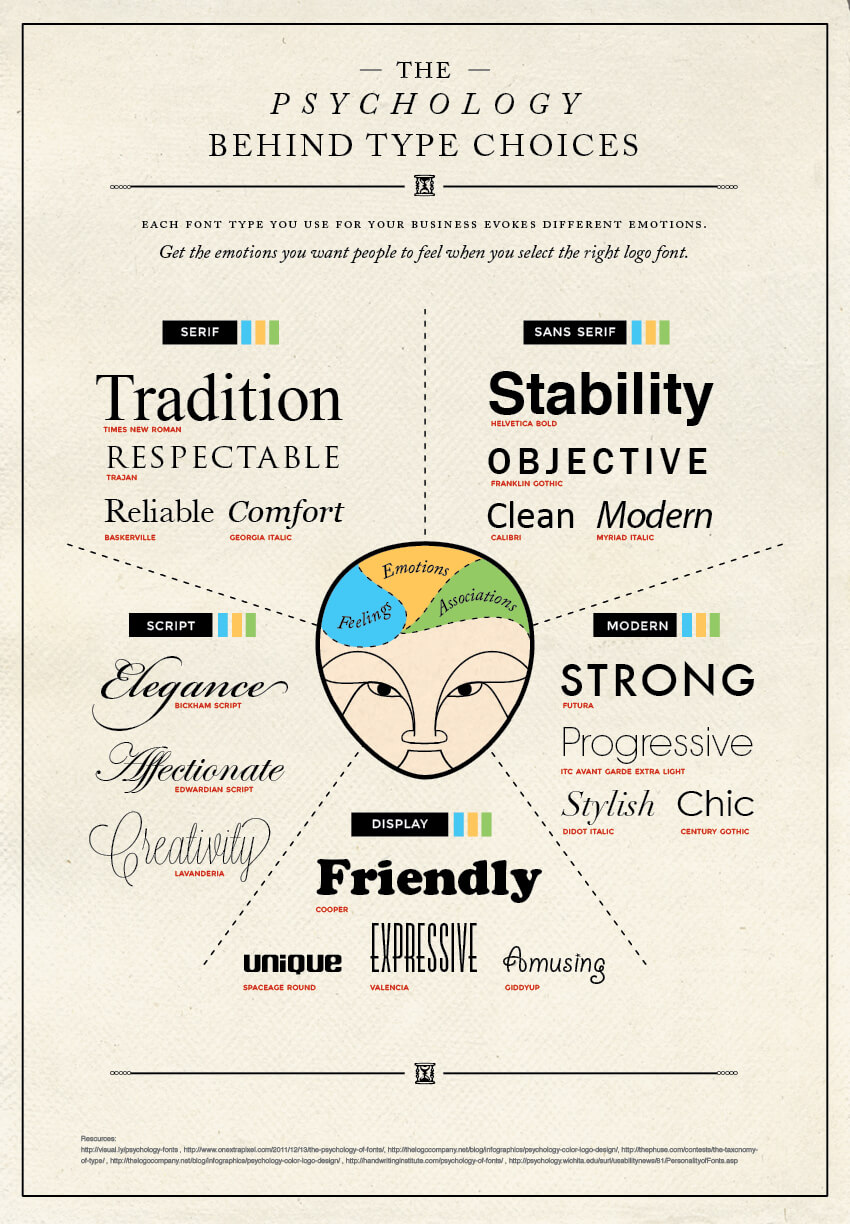 To avoid problems later, take the time to test your logo on different devices. It is a good idea to choose one font (or two, tops) and apply it on both your logo and other elements of your corporate identity. Too many fonts can affect the readability of your emblem.
Now we can move on to the most exciting part of our article: the logo creation process!
How to make a logo for your WordPress website
Today, to create an emblem, you can either draw it yourself or use a logo making service.
To design a logo yourself, you'll need a reliable graphic editor (Adobe Illustrator or Adobe Photoshop), as well as basic design skills and knowledge.
Online logo generators (e.g., ZenBusiness) offer an easier and faster way to create a high-quality emblem for WordPress websites. Here is how to use them:
1) Enter the name of your company or brand (you can also type in your slogan, if you have one) and select your specialization;

2) Choose the font and icon you like. You can search by using key words;
3) Edit the logo to make it perfect: adjust the font, icon, colors, text, size and element arrangement;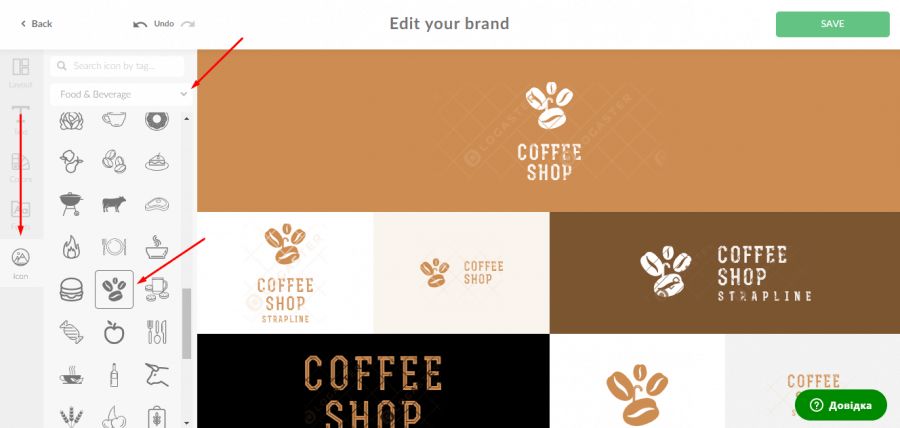 4) Download a small-size logo in any format for free or buy a full-size logo.

If you need a logo for a WordPress website, we recommend that you use a horizontal version, as it looks much better. A WordPress logo size depends on the size of your header. If you want a simple header, 200 x 100px would be fine.
We're almost there! Let's get to the final step and add the logo to our WordPress website.
How to add (or change) your logo to a WordPress website
Here is a brief but clear description of how you can upload your freshly created logo to your WordPress website:
1) Log into your control panel;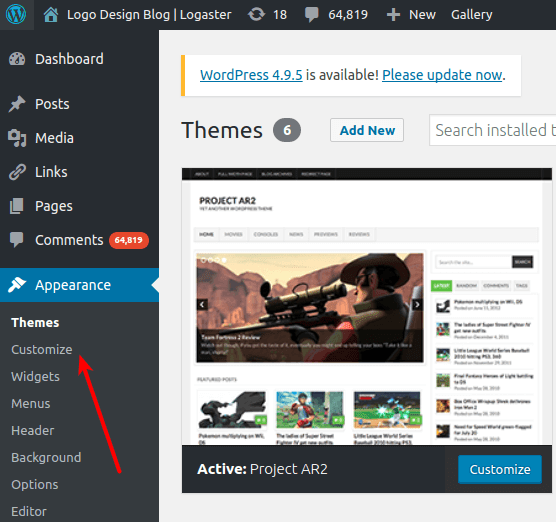 2) Go to the Appearance section and click Edit;
3) Click on Upload a logo and add the emblem to your website. Use the WordPress logo in png format with a transparent background.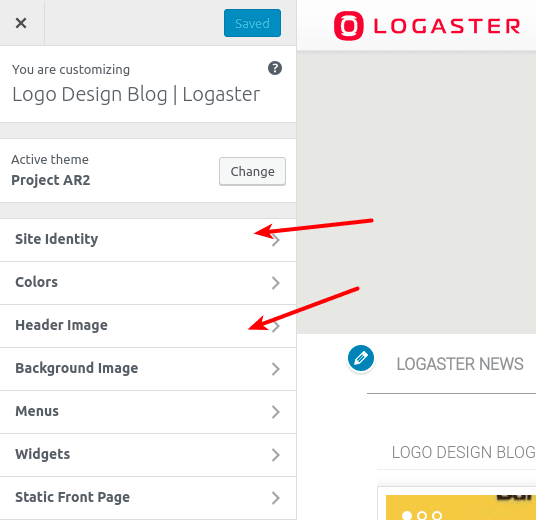 Done! This is an easy, fast and convenient way to add your corporate symbol to your website.