The average person is estimated to see 6,000-10,000 advertisements per day. Plus, people visit company sites, follow social media pages, and go shopping. One thing that all these touch points have in common is images. How do you find compelling images that draw in customers and enhance your brand recognition? This guide will provide you with all the answers!
About a brand image and why you need it
Think about how many branded images you've seen today. Facebook ads, billboards, logos on pens, photos in newsletters, and so on. While you may not recall every single image, your subconscious never fails to collect and process every piece of information that you've come across.
A brand image consists of all kinds of imagery and graphics, from fonts to photos on ad banners. In addition to creating a visual image, a brand image performs a number of other important functions.
Brand image tells your company story. Traditional or modern? Reserved or open? Depending on the personality of your brand, it can attract a specific target audience and evoke their trust.
Brand image sets you apart from competitors. A unique brand image is a great tool for differentiating your company from the competition.
Brand image gives a massive boost to your company recognition. People tend to memorize images better than words. That's why you should be using imagery to help your potential customers remember your company across all touchpoints.
How to choose the right imagery
Before you start choosing visual tools, you need to analyze your business and target audience.
1. Identify your company personality
Keep in mind that there is no ready-to-use formula of success that would fit all companies. Customers tend to believe businesses that are sincere and authentic. How do you identify your company personality?
Describe what kind of business you're doing and what your competitive advantage is.
Think about your values and mission. What do you believe in? Why did you start your business?
Make a list of the words that are associated with your company's history, mission, goals, products, etc.
Describe your brand with three adjectives, as if it were a person (e.g., "funny, bold, straightforward", or "reliable, reserved, self-confident").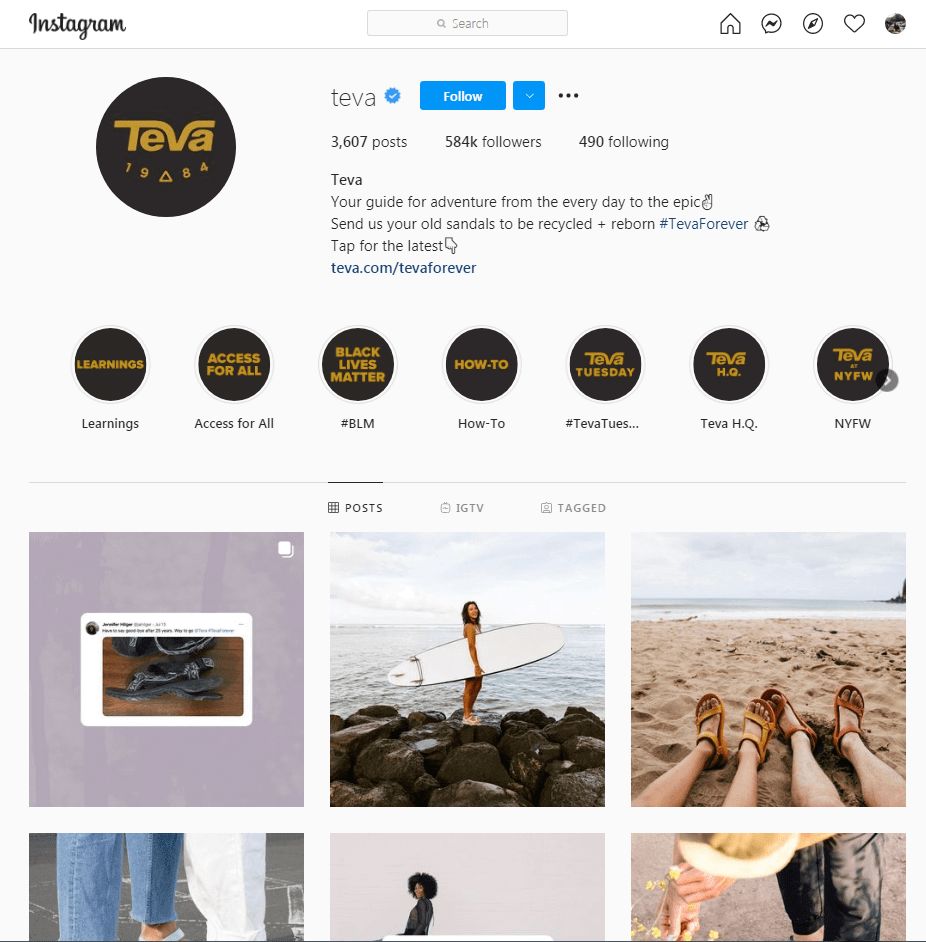 2. Analyze your target audience
Your brand image targets your potential customers. To better understand your audience, you need to create the profile of your average customer. A customer profile involves the following information:
demographic information (age, gender, country, occupation, lifestyle);
psychographic characteristics (What are your customers' fears and wishes? What do they believe in? Why do they choose your product?)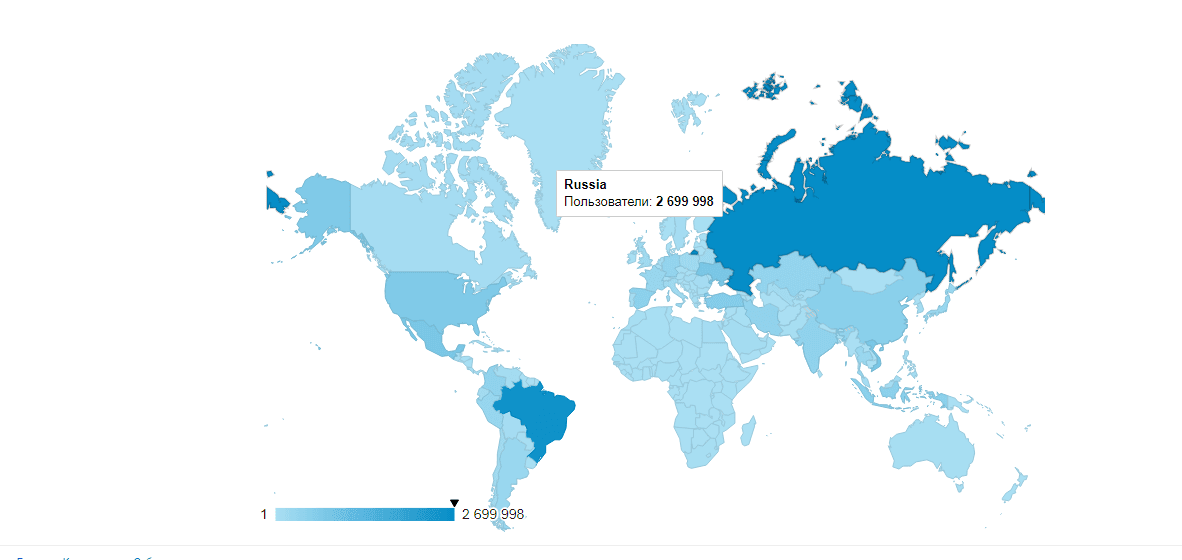 3. Pick the right tools
Start with the basics of your brand identity. Choose the elements that will be present in each visual image:
Each of these elements affects how a customer perceives your company. For example, serif fonts stand for classics and elegance. Color red is associated with energy, perseverance, and passion. Rounded shapes send harmonious and peaceful vibes.
Your visual elements must fit your company personality and the tastes of your target audience. Forget about your personal preferences. When creating imagery for your branding, ask yourself: "Is this image good at attracting customers?"
Curious to know more about how to convey your company personality through shapes, colors, and typography? We have a bunch of articles on this topic!
What types of images build a brand image
Based on your goals, you can use various types of visual content to connect with your audience.
Logo
Logo is the main visual symbol of your company. It brings together all other elements of your brand identity, such as shapes, colors, fonts, etc. A logo is used across all touch points with your potential customers, from a branded letterhead to watermarks on photos. A high-quality logo must be simple, unique, and memorable.
You have three ways to get a logo.
You can draw a logo yourself. To do that, you'll need basic design knowledge, skills working in graphic editors, and some free time.
Hire a professional designer. This is the most costly option. Prepare to spend somewhere between several hundred and several thousand dollars. Plus, you'll need to prepare clear-cut and detailed technical guidelines for the designer.
Use online logo generators, such as ZenBusiness. This is the fastest and easiest way to get a professional logo. Enter your company name and industry, and get dozens of ready-to-use logos that fit your brand!
Photos and videos
Social media posts with images generate x2.3 more engagement than plain-text updates. The same is true for ads, websites, the interior design of a store or office, etc. Avoid using other people's photos without permission. Copyright infringement can take a high toll on both your budget and reputation.
Let's take a look at the main ways for creating photo and video content.
DIY. You'll need a professional camera (alternatively, you can be using your smartphone) and a basic knowledge of photography. This is a great solution for startups that have no budget for a professional photoshoot.
Hire a photographer/videographer. Make a shortlist of eligible photographers and examine their portfolios. Pick the professional whose creative vision is close to yours.
Use stock photography sites. Stock photography websites offer a myriad of photos made by seasoned photographers. Websites like Shutterstock and iStockphoto deal with a fee-based content. If you're looking for free imagery, go to Pixabay or Pexels. Stock photography sites have one major shortcoming though: the photos they offer are not unique.
Illustrations and animations
Illustrations and animations make for a good alternative to photo and video content. Plus, it's yet another effective way to differentiate your business from the rest. By using these graphics, you can portray any idea, from abstract concepts to fairytale creatures.
The best way to get compelling illustrations and animations is to commission a professional designer. A consummate designer will be able to transcend your brand personality through their work.
How to use brand image the right way
To make all your visual elements work in unison, you need to follow a few simple rules.
Pick the touch points
Make a list of online and offline platforms where you're going to use your logo, photos, videos, and other content. Use the checklist below to pick the appropriate platforms:
profile photos and cover images on social media;
social media posts;
website and mobile app;
illustrations and email signature;
shopping windows, interior design of a store or office;
online ads and physical banners.
See what type of content gets more involvement and focus on the elements that work best for your business.
Aim for a coherent image
Regardless of where you're using your images, they need to share a coherent visual style and evoke similar associations among your potential customers. A visually coherent brand is easier to memorize and recognize.
Create a brand book
A brand book is essential for developing a coherent visual style. It's a set of guidelines for using your brand identity elements. A brand book outlines what colors, fonts, shapes, patterns, etc. you should and shouldn't use in your branding. Plus, it describes what your logos, photos, and other graphics must look like. Share a copy of your brand book with everyone who is involved in creating your visual content.
How big-name brand build their visual images
Find a top-tier company whose personality is similar to that of your brand. Find out what visual tools and techniques the company uses in its branding. Let's take a look at the examples of successful marketing.
Tiffany
Color blue is considered the undeniable hallmark of this iconic brand. Also, the company is known for its classic serif font which creates instant associations with luxury, prestige, and high social status.
Alongside traditional touch points with their clients, Tiffany is actively using the product placement technique. The Tiffany flagship store on the Fifth Avenue in New York and beautiful Tiffany jewelry in the legendary blue box have starred in numerous Hollywood movies, including Breakfast at Tiffany's, Sleepless in Seattle, and Bride Wars.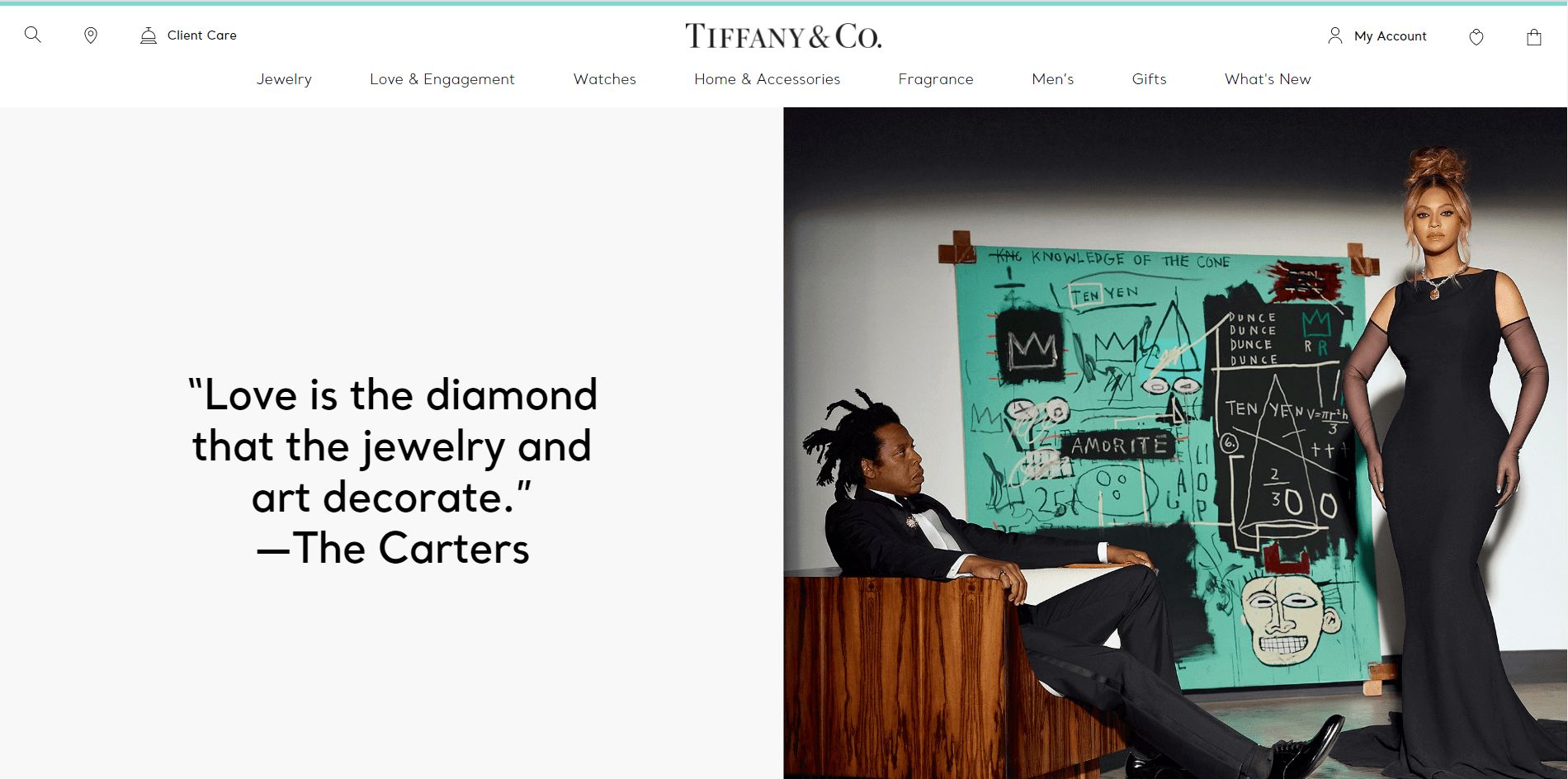 Apple
Apple is doing a great job sticking with a coherent brand identity throughout the years. The company chooses minimalism in their brand identity, website design, and interior decoration of their land-based stores. The concise black and white color scheme and globally recognized apple logo have long become the hallmark of the IT giant.
When it comes to social media branding, Apple is relying on the content from their users. The photos of iPhones, iMacs and other Apple-powered devices made by their owners work better than any advertising!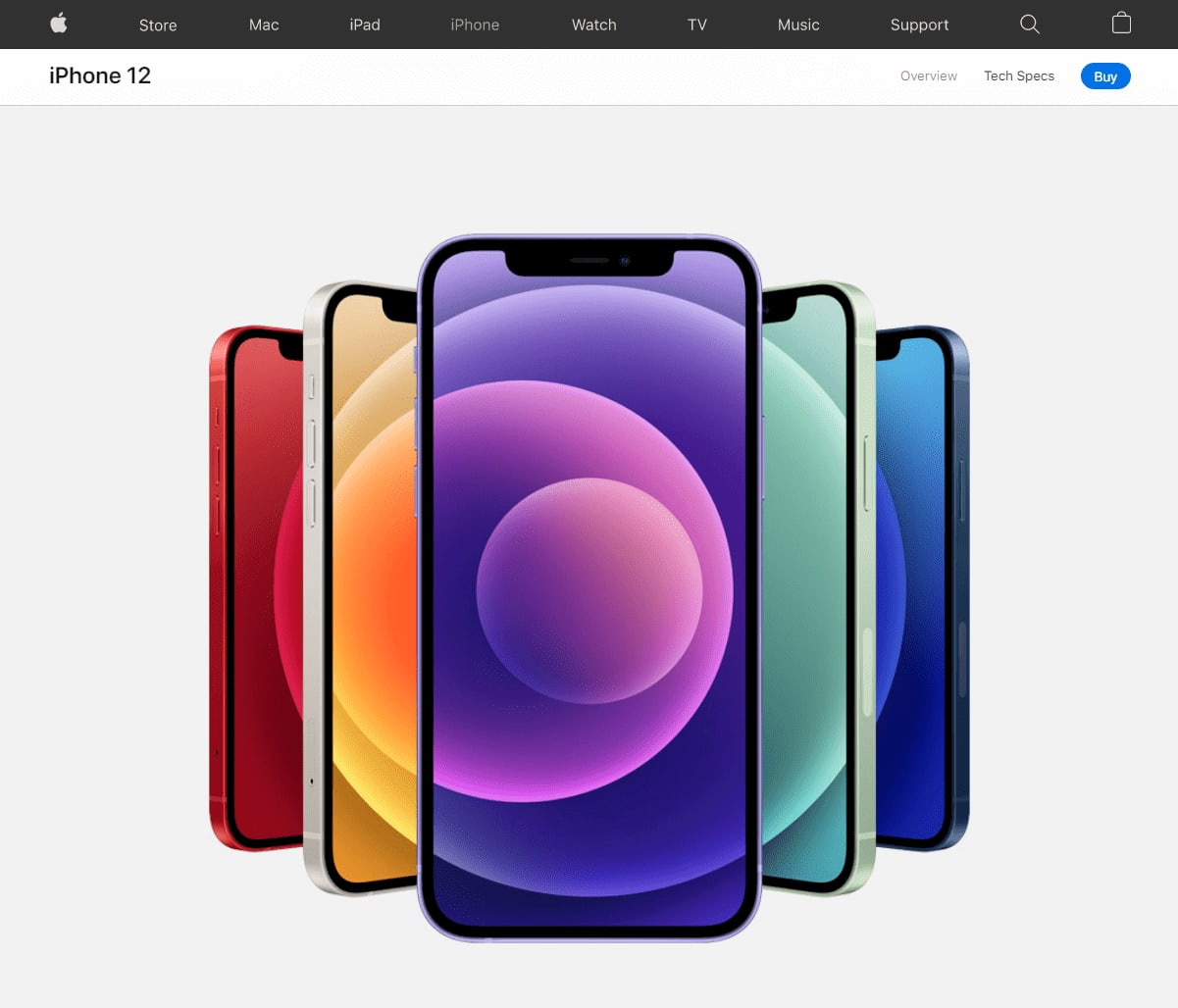 Starbucks
The coffee brand is known for its iconic mermaid logo. You can see the Starbucks emblem on one-time coffee cups, mugs, T-shirts, and other surfaces. Starbucks fans love sharing branded photos and other graphics on social media. As a result, the beautiful Starbucks logo has become one of the world's most recognizable corporate emblems.
Aside from their stunning logo, Starbucks takes great pride in the unique interior decoration of their coffee shops. The company is using warm, neutral colors to convey the idea of homeliness and peace. This way, all Starbucks coffee shops emanate the same vibes, creating a familiar atmosphere for loyal brand advocates wherever they are.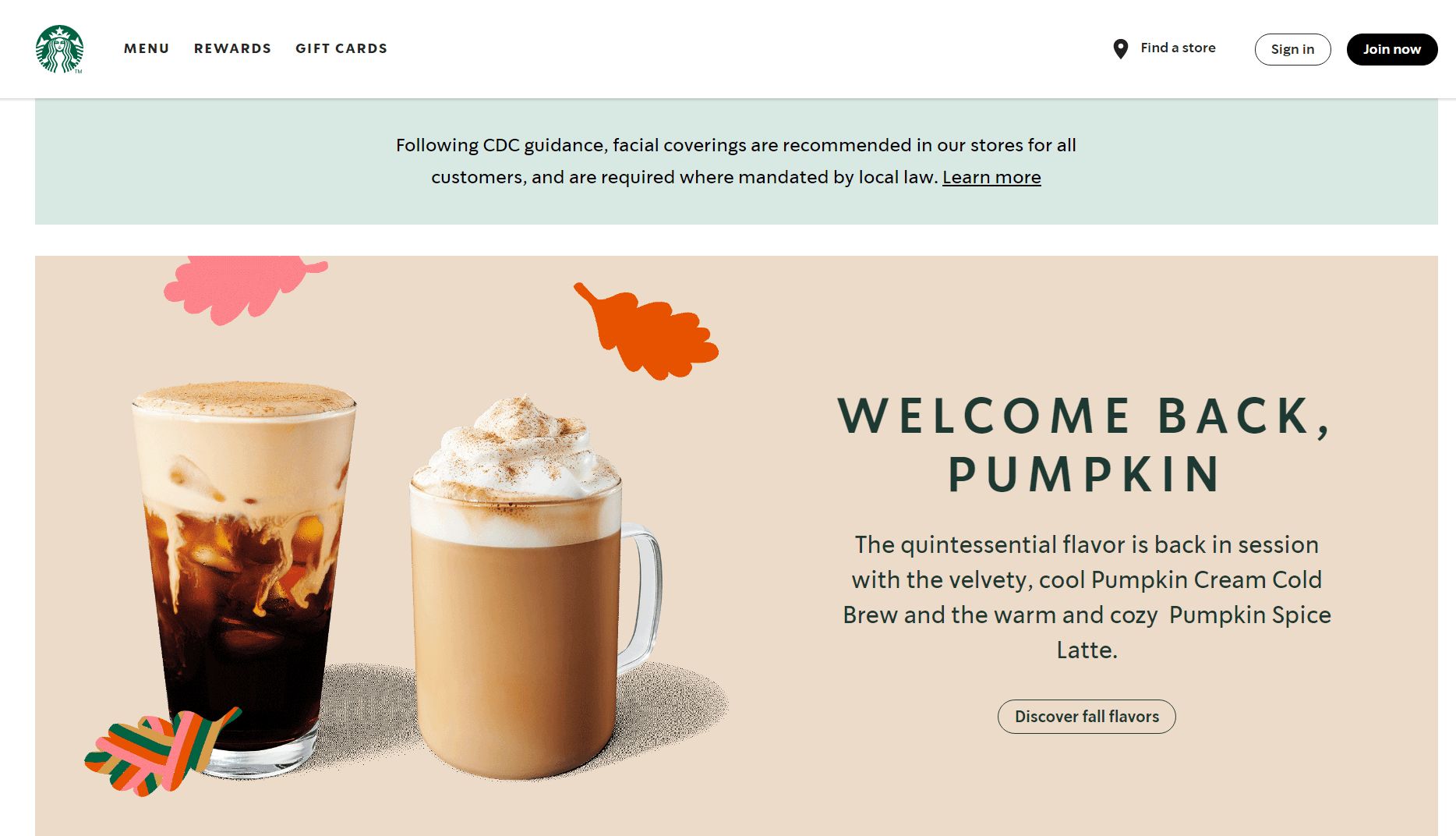 GoPro
GoPro allows millions of people all over the globe to create stunning and unique visual content. Bold and adventurous, the brand personality shines through every photo and video made with GoPro.
GoPro's visual content acts like a product sample, giving potential customers a pre-taste of the emotions that they're going to experience when using GoPro devices. This strategy brings the company and the target audience closer to each other and urges people to try out the advanced GoPro technologies.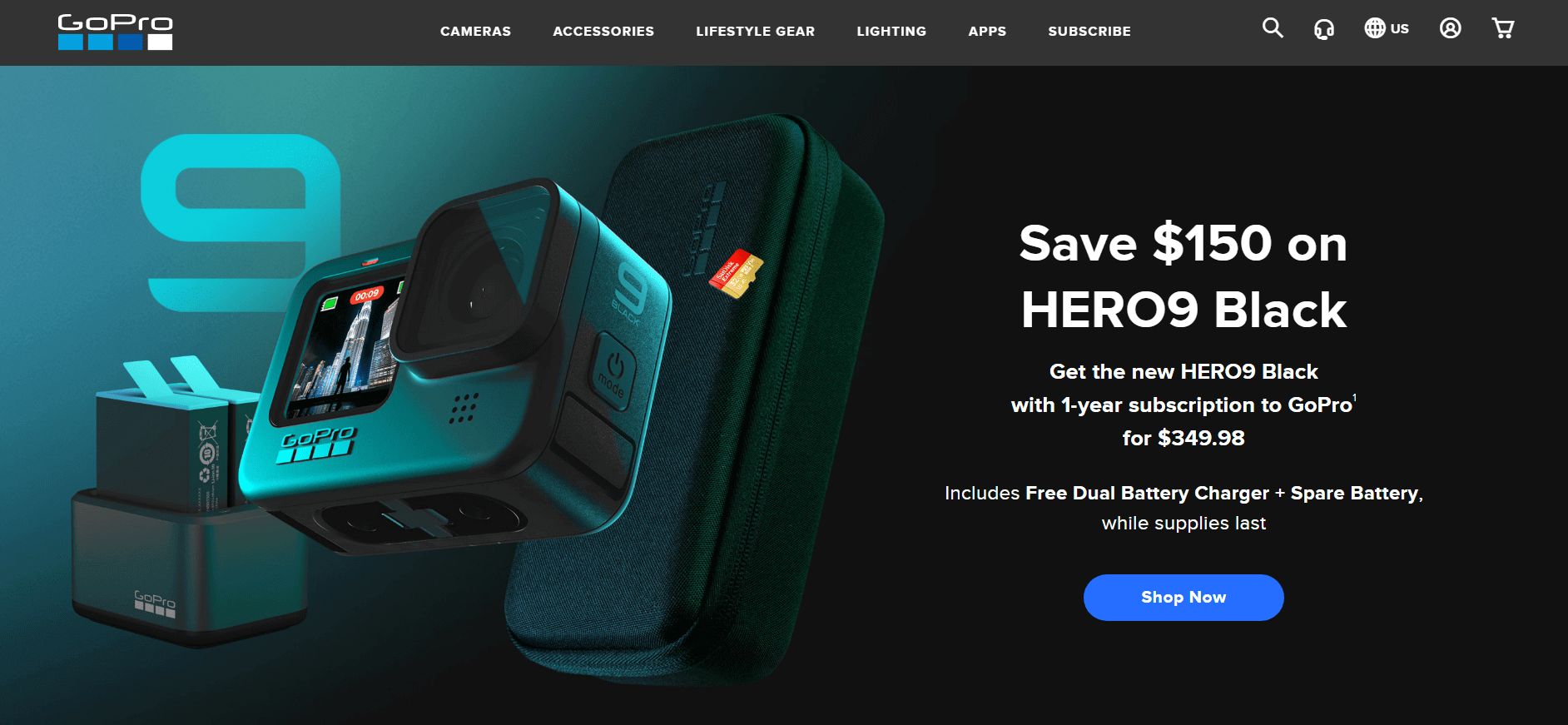 Wrapping up
When making a purchase, customers are guided not only by the product quality, but also by the company's characteristics and values. The best way to convey your company's personality is through your brand image. Create a logo and other graphics that will transcend the unique personality of your company, separate you from the competition, and forge an emotional bond with your target audience.