Instagram is a popular social network that relies on photos and videos as its main types of content.
Cafés, restaurants, clothing stores, and flower shops are actively using the possibilities of Instagram to promote their businesses. If you're selling products or services that can be beautifully visualized on a photo or other graphic image, Instagram is your choice!
Instagram is way more than a social platform for sharing photos and videos with friends. It's also a powerful tool for promoting your products and services, building brand loyalty, and getting to know your target audience.
To run a business, you don't necessarily have to rent an office, buy expensive equipment for a store or develop a website. With a savvy approach and a drop of creativity, you can monetize your Instagram page and boost your sales.
Before promoting your Internet page, you need to do some preparation work. Your Instagram account must be visually engaging and contain useful content. This is a sure way to draw customers' attention and win their trust.
Let's start with building a "framework" for your Instagram store.
1. Your Instagram account: profile, username, bio
The first three things a user sees on your Instagram page are a round profile picture (avatar), username, and bio that contains a brief description of your business and your contacts.
How to come up with the right name for your Instagram business account
The easiest way to go is to use your company name as your username on Instagram. (Keep in mind that your username is written in Latin letters.) Alternatively, your username can contain a succinct description of what your company is doing. It's what your potential customers will type into the search box when searching for your brand on Instagram.
Need ideas for a catchy company name? Check out this article: How to find the right name for your business.
Avoid incorporating "sales" words into your username, e.g. "official", "the best", "shop", etc. Also, try to stick with one and the same username across all your social platforms. This way, it will be easier for your followers/subscribers to remember and search for your brand:
Look at how all usernames incorporate the name of the brand (Lamoda).
Profile picture
Profile picture is what makes the first impression on your audience. Metaphorically speaking, it's a face that will represent your business. Your profile picture must be minimalist and easy-to-perceive:

For example, this nail studio uses a simple logo against a white background. Concise and stylish, it immediately draws your attention.
Your Instagram picture is a small image. If you stuff it with small graphic elements, it'll end up looking messy and confusing:

Now look at this logomark. The design contains too many tiny details and the font is extremely hard to read. Avoid using photos as your profile picture.
So what is the best image to use as a profile picture? Your ideal image must look catchy yet readable. Plus, it must be unique and convey the idea behind your brand.
Our advice is to use your company logo. However, you'll need to slightly edit your emblem so that it fits into a circle. How do you do that?
When it comes to creating a logo for your business, any graphic program will do. Alternatively, you can use ZenBusiness that offers a ready-to-use Instagram logo. The optimal size of an Instagram profile picture is 110px x 110px.
Creating a logo with ZenBusiness is very easy. Choose from dozens of your industry-specific logos: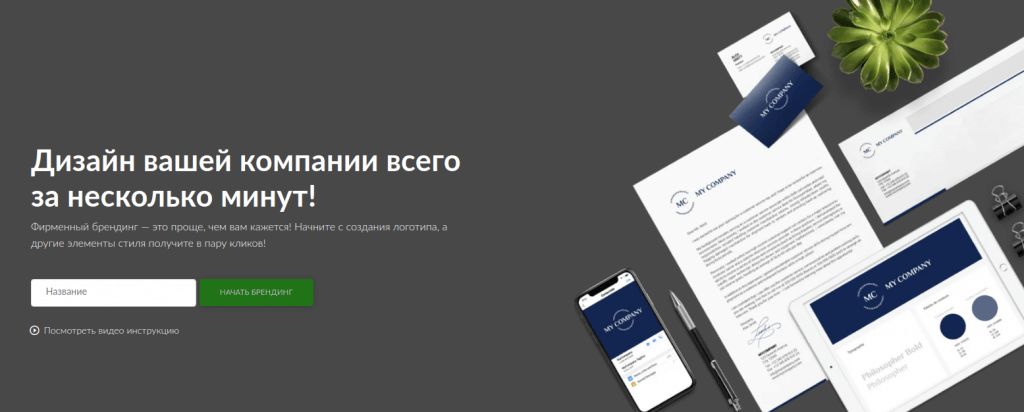 Feel free to edit the font, colors, shape, etc. of your selected template to create a unique and adaptive Instagram logo:

Once you've finished editing, you can download your emblem to your device.
A neat profile picture must come with a smartly organized information about your company. Your bio is a way of introducing your business to your audience.
How to add your company information to your Instagram page:
To add or edit your information, click "Edit profile" in the upper part of the page. As a business owner, you must have a clear understanding of what a potential customer wants to see on your Instagram page. Most of time, companies list their products and services, give their physical address, slogan, etc.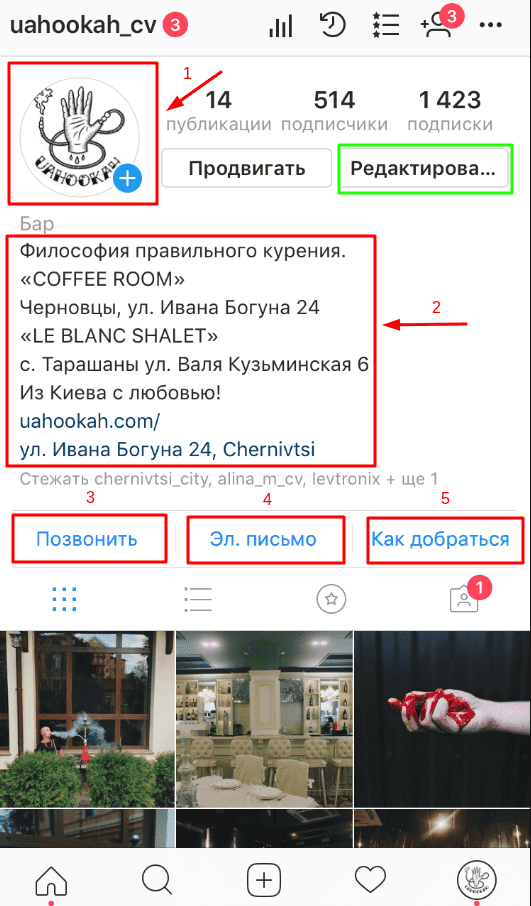 Profile picture;
Bio;
Phone number;
Email;
Geo data.
Types of information on your Instagram page
According to surveys, a person remembers 20% of what they've read and 80% of what they've seen. When overwhelmed with information, users tend to scan pages very fast. Find a smart way to display your information unless you want users to miss it. You only have 5 seconds to catch the attention of a potential client who is visiting your page for the first time.
Make sure your bio contains the following information:
company name;
brief description of what you do;
contacts;
geolocation;
website URL.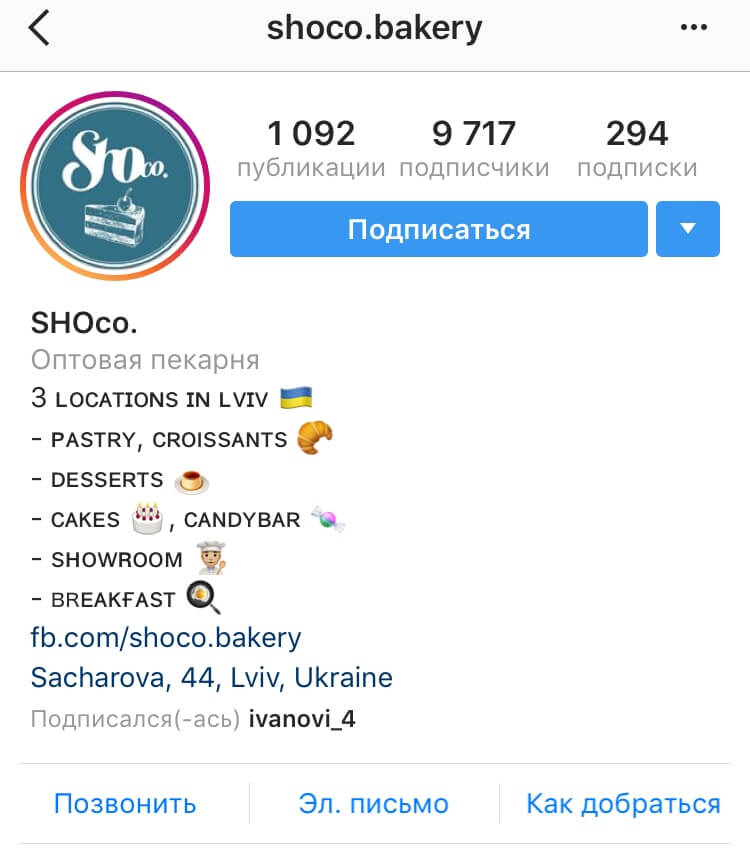 The beautiful thing is that you need to put together your company info just once. If your contact data remain unchanged, there is no need to revisit your bio section. Unfortunately, the same cannot be said about the content. You need to be working on your graphic content day and night. Your photos must be aesthetically appealing for your target audience and encourage them to buy your products and/or services.
2. How to make professional Instagram photos with your smartphone
To create eye-catching visual content for your Instagram page, you don't need to have photography skills or spend a fortune on a high-end camera. Moreover, you don't even need to hire a professional photographer. You can make amazing photos yourself. No, we're not joking!
Follow these 3 rules:
1. Use a smartphone with a good camera.
2. Rely on natural lighting.
3. Always use the same filters to enhance your photos. This way, you'll be building a coherent visual style for your account. (We'll talk about mobile photo editing apps below.)
Determine what message you want to convey via your Instagram profile. If you're aiming at serenity and comfort, use pastel colors and minimalist graphics. It's a great choice for businesses that sell fabrics, bed linen, children's clothing, and the like. If, however, your company is energetic and expressive, use saturated shades. To give a balanced look to your page, alternate dark-shaded and light-shaded (or black-and-white and colored) photos.
While these time-tested techniques will make a good start for beginners, feel free to invent your own tricks and craft a unique account that will stand out from other Instagram pages.
Keep in mind that new users always perceive your profile as a whole rather than individual photos. At the same time, your existing followers pay attention to each new image that appears on their feed. Your task is to catch the eye of both types of users.
3. Best photo editing and scheduling tools:
VSCO is a powerful source of spectacular filters for your photos. Pick the one that conveys the essence of your product the best. Feel free to mix different filters while making sure they match each other.
Download VSCO for iOS
Download VSCO for Android
Lightroom will help you create a neat balance of white for a stunning effect.
Download Lightroom for iOS
Download Lightroom for Android
This is not the only thing this amazing filter is capable of. Be sure to explore its possibilities to craft a visually impactful page.
Snapseed will help you achieve a good exposition and bring out the highlights on your image.
Download Snapseed for iOS
Download Snapseed for Android
UNUM is an end-to-end tool for managing your Instagram posting and creating a smart storytelling schedule: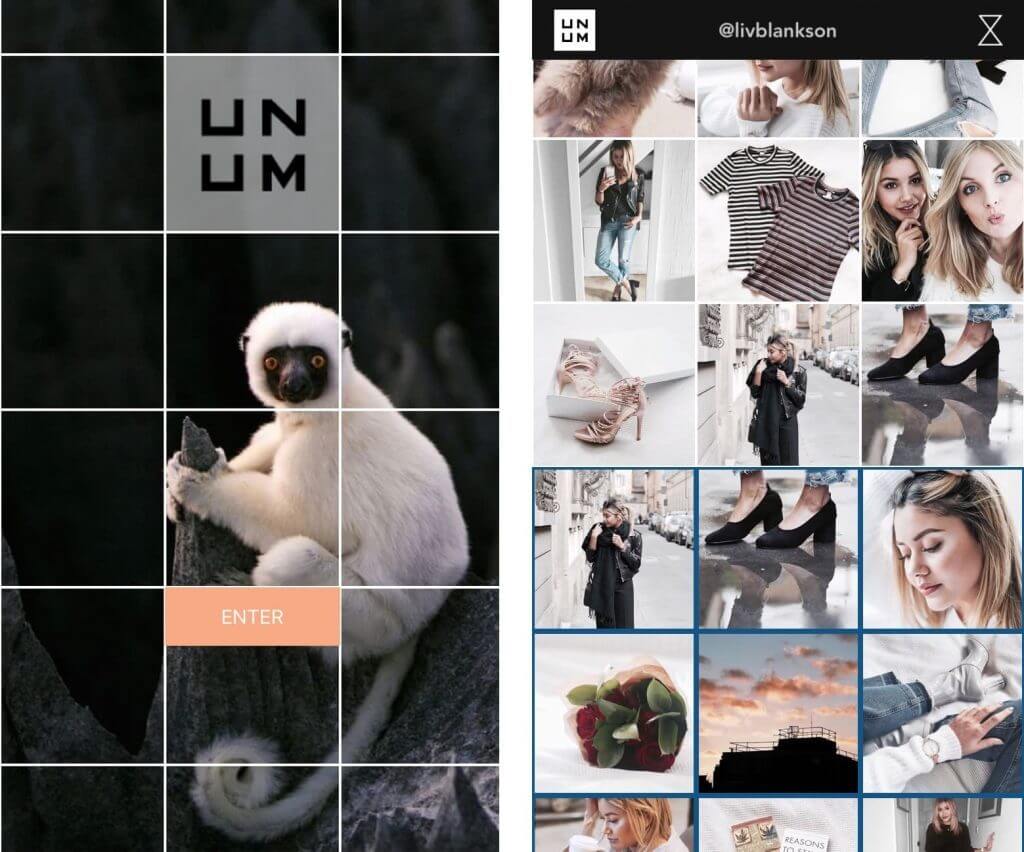 Download UNUM for Android
Download UNUM for iOS
Okay, how you have your photo content all ready. As the next step, you need to amplify your Instagram posts with text.
Text
First, you need to identify the goal you're pursuing. Are you going to use your Instagram page mainly for promoting products and services or nurturing a bond with your audience? (The latter suits business with an established client base.) As your business is growing, your Instagram page will turn into a marketing channel and start generating sales.
If you have a budget, you can hire a copywriter or SMM specialist to manage your Instagram posts. At the same time, you can perfectly handle this task yourself. In fact, you should consider the latter option because no one knows your product better than you do.
Writing selling texts is not rocket science. When writing a text to your Instagram post, think about what you want a potential customer to feel while reading it and, more importantly, what you want them to do afterwards.
In your text, emphasize how your product or service can be useful to a potential customer. Avoid using terms and characteristics that may confuse your audience. Say, you're selling charging stations for smartphones. Instead of writing the potentially confusing "1000 mA/hour", write "1000 mA/hour— up to 5 chargings". This way, a customer will be able to figure out whether your product suits their needs.
On top of that, your text must contain a call to action, e.g. "buy now", "call us", "place your order now", etc.
Avoid clichés and abstract statements, e.g. "best quality", "low prices", "unique production", "reliable operation", etc.
Be specific and outline the real qualities of your product or service:
"best quality" vs. "80% made of steel";
"low prices" vs. specific price;
"unique production" vs. "we take custom orders";
"reliable operation" vs. "5-year warranty".
Also, give the examples of real-life uses of your product.
Try to keep a balance between selling posts and useful and/or entertaining content. This will add weight to your company in the eyes of your audience and help you build an emotional bond with your followers.
Hashtags
Use hashtags to help your followers search your page for the content they need.
It's a good idea to add hashtags (or a link to a post containing all your hashtags) into your bio so that everyone can see them: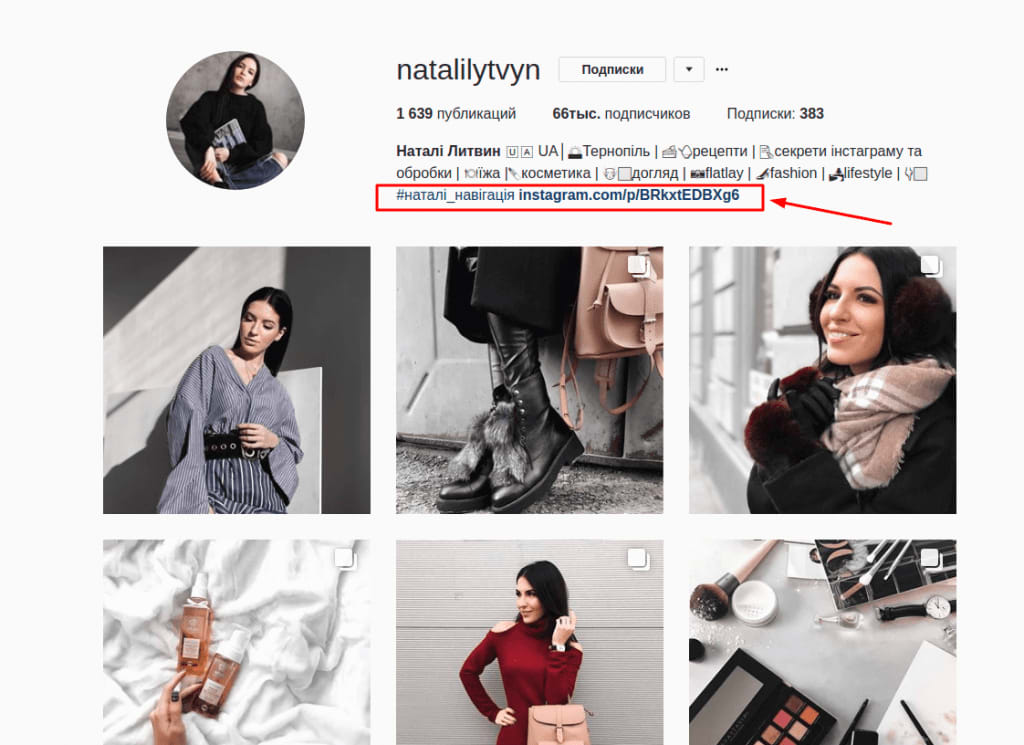 Come up with your unique hashtags: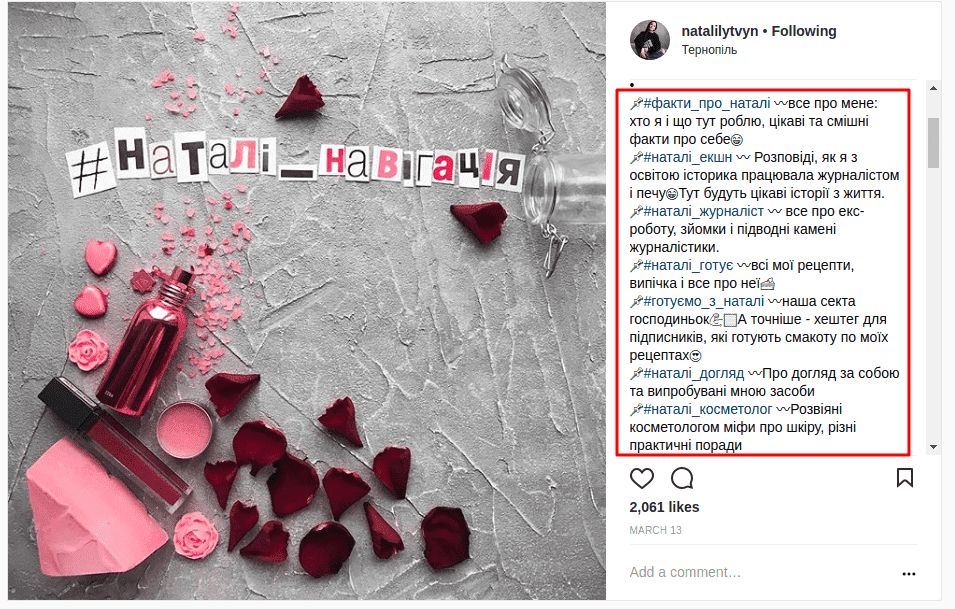 For example, by using the hashtag #cupcake_Instabakery, a customer will be able to easily find all types of cupcakes you're offering.
Geo location
If you have a physical store, be sure to add your geolocation.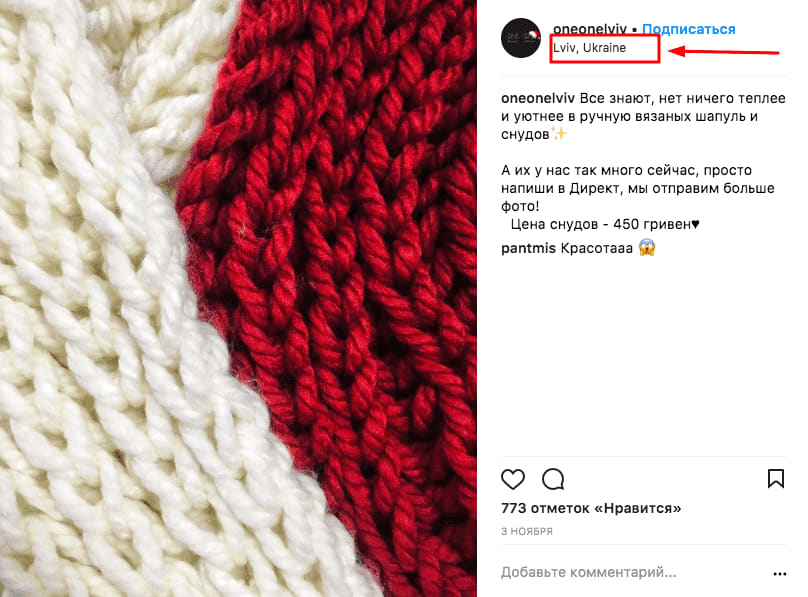 If, however, your Instagram followers come from different cities and regions, you should consider skipping geolocation because it may drive some of them away. If a user sees that your offline store is hard to reach, it may discourage them from purchasing your product altogether.
With advanced tools, you can forget about manual posting.
Benefit from pre-scheduled posting and use smart tools to publish your posts automatically at pre-chosen time slots. All scheduling tools have intuitive dashboards, allowing you to effortlessly manage your Instagram storytelling.
Final words
In this article, we've introduced you to the fundamentals of creating and managing your business page on Instagram. You know how to edit photos, add hashtags, and pre-schedule your posts. Practice makes perfect, so give it some time. Don't shun away from experimentation and draw inspiration from your favorite Instagram accounts. Try to use bold visual effects, play around with filters, and mix different types of content. With time, you're sure to find your unique style that will make your customers gasp with delight!
If you have any questions left, don't hesitate to leave a comment below. We're here to help!
Enjoy Instagramming!