A monogram is a symbol that incorporates one or more assembled letters. Monograms are usually created by mixing a business or person's initials for the sake of logo or symbol branding. Creating a design of your own is easy when you utilize the following services. These no-fee monogram makers will aid you creating an awesome one else quickly. Type in any letters or your initials and select the font, style, and colors of your choice. Afterward, you can download your design and use it on whatever you want, including address labels and wedding invitations.
If you prefer to make a monogram of your own, these fonts can enhance them.
Monogram creation tips
It should be simple.
The monogram might look crowded if there many items in one place. You'll probably use the monogram in various sizes. Too many details can't be squeezed into a small space.
Do not use many colors.
During the process of monogram creation, use no more than a few colors. Selecting the right color palette is challenging. Don't make a rainbow out of your logo. Every color has a unique suggestion to influence the message you're trying to convey. You can find out more information about color choices here.

Typography is important.
Choosing the right type and font size is more challenging than you may believe. Once it's scaled down, make sure the font is legible. Refrain from using more than a couple of individual fonts. Strive to use one.
Experiment a little.
Don't just copy what you like. You should have a creative monogram. Play around with it to make it unique.
Use vector format.
You needn't worry about the loss of quality no matter what size the logo is printed on when it is in vector format.
Best Free Monogram Makers

ZenBusiness – an excellent choice for online monogram creation. Just enter your text and click generate. After that service will offer you a huge amount of designs. Pick the best variant, save it and download (available formats: png, jpg, pdf and svg). Also, you can edit a custom monogram if needed. In the ZenBusiness editor you have the opportunity to set colors, arrangement of elements, text, icon, font, etc. After the design is created, you can see how it will look on different products.
Markandgraham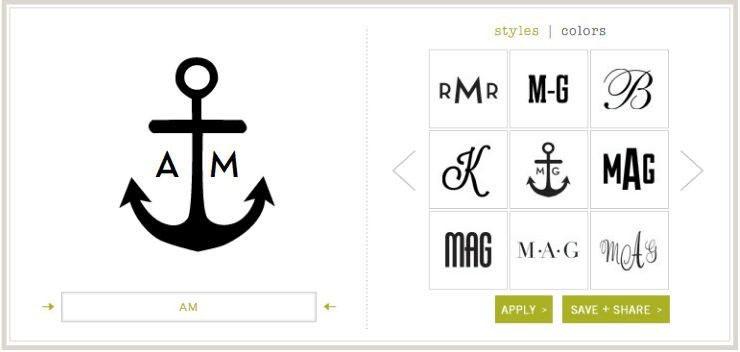 Another great and free tool. First, you should add the text you want. Then, choose one of 27 templates (frames). There are templates for single-letter, two-letter, and three-initials monograms. Pick the color (unfortunately, only 16 colors are available).
After the design is ready, save it and share on social networks. You should write your email, so that you will receive your monogram.
Weddingchick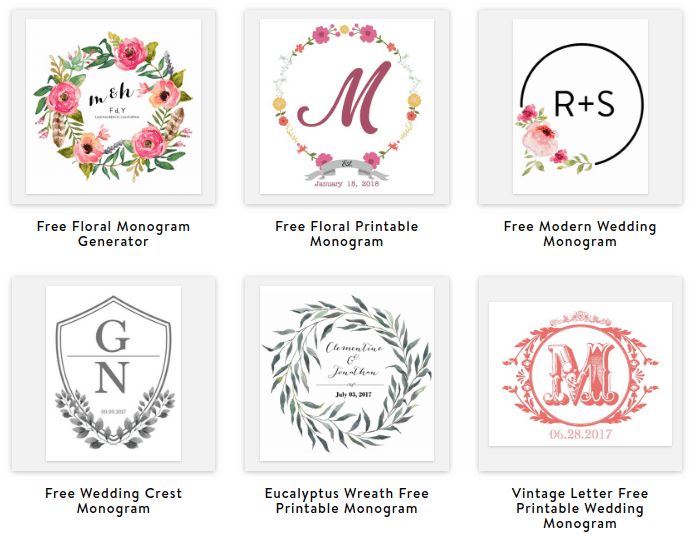 This generator proposes to choose a design from 19 beautiful circle templates. Add your initials and set their location. Also, it's possible to add a date (for instance, if you need to create a monogram for a wedding). Next, you can choose a color. After registration, you will receive a design by your email. The site also has the option of social networks share.
Invys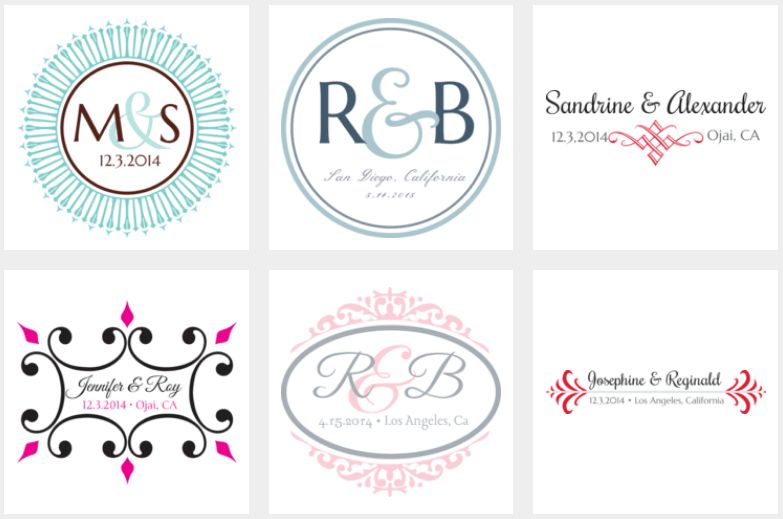 Following interesting online monogram maker that has 16 cool templates and a multifunctional editor. It is possible to edit/add the text, set the location of the elements and their size, and so on.
After registration, you will receive a monogram by your email (in jpg format).
Wedding Wire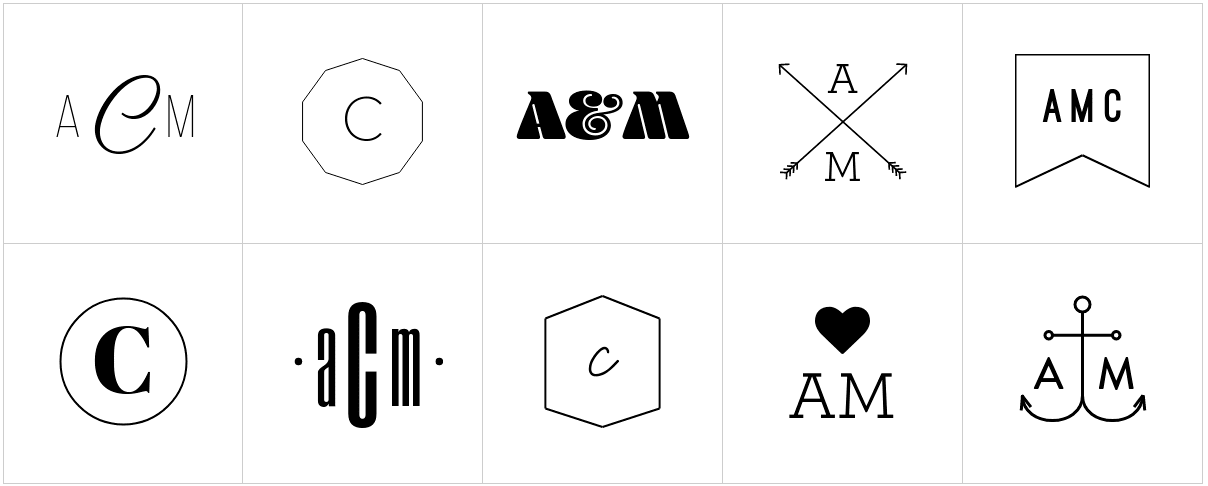 At the first step, you should add the text. After that, choose a color. Then, create an account to continue the process. The service will generate a lot of monograms. Choose the image you like and you will be able to download it. Also, there is an opportunity to share a design in social networks.
Hopefully, these suggestions have shown you how to create a monogram. Give us your thoughts in the comments section below.