The TikTok social media with its short videos is surely gaining popularity and has become a competitor for YouTube and Instagram. Therefore, this is a new promising promotional tool for business. It gives you a chance to quickly attract attention, evoke emotions, and become closer to customers. Here we will tell you how to create an account, what to post on it, and all the secrets you need to know.
What is TikTok?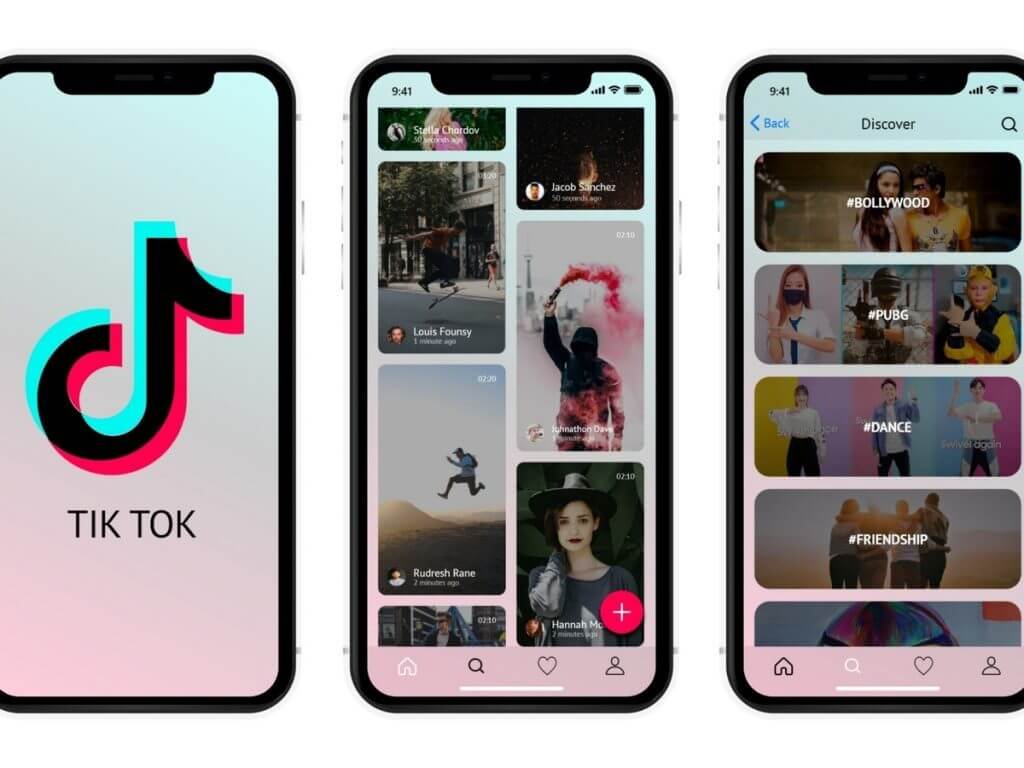 This social media is one of the "youngest": about half of the users are under 34 years old, and 26% are from 18 to 24 years old. The app was the third most downloaded in the world in February, 2019. So it was ahead of Instagram and Facebook. Now more than 800 million people use the social media every month.
TikTok's features allow users to create and watch short videos (from 15 to 60 seconds). The main audience of the platform is the Generation Z, which forms a new approach to content consumption:
Clips in TikTok don't include "chat heads" or "progress reports". Creativity and entertainment rule here with amusing, touching, or absurd plots incorporated with the soundtracks. Businesses are using the platform to show the backstage of product creation, informal communication in the office or creative employees.
"Real videos. Real people." – the platform's tagline encourages the audience to be as natural as possible. For example, one of the media's stars, Loren Godwin, who has 14 million subscribers, became famous for the fact that she "sings" popular songs silently. Self-expression and inspiration on TikTok are valued more than communication and tradition. Why not use the app to show your brand's friendliness and creative potential to get closer to your customers?
The brevity of the videos helps attract attention in seconds. The "freestyle" nature of the platform does not require technical skills to create perfect content. This means you do not need expensive video equipment since the camera on your phone is more than enough.
How does TikTok work?
TikTok feed is just like any other social media feed with likes and comments. However, the feed forward algorithms work a little differently. In Tiktok, people are also shown the videos of users that they are not subscribed to.
The principle is simple. The more reactions a post receives, the more often it will appear in the recommendations. The media selects videos based on your previous preferences.
How to promote your business and attract customers using TikTok?
Create your own videos on professional topics. Do you bake cupcakes? Show how you decorate them. Do you sew clothes? Show the trends of the season. The main thing is to do it in a fun and exciting way.
Videos can be shot right on TikTok or uploaded from your phone.
Use tools that will make your clips even more creative: filters, stickers, masks, soundtracks.
Specify the links to your websites or other resources below the video, so users can immediately visit and take an action such as placing an order.
Go live on relevant topics and promote your products.
Check out these sections in the menu: "Trending", "Interesting" and "Inbox". Here the service recommends new and popular videos or reports on current challenges. Keep an eye on what evokes the users' reaction and generate new ideas for your content.
TOP-5 TikTok trends in 2020
1. Memes and hashtags
One of the most popular types of content is humorous clips in meme formats that attract tens of millions of views. The song "Old Town Road", which has been on the first place of the Billboard chart for 19 weeks, owes its popularity to TikTok. Singer Lil Nas X started distributing memes related to it, and then millions of people picked up the game. As a result, the song became viral.
What contributed to the trend's popularity? Memes are a common communication tool among Generation Z. Take part in this dialogue!
Track videos in the "Interesting" section. Analyze what's popular right now and generate content based on these topics. Try to create your own memes. There is a chance that they might become the next viral video.
Most often, trending topics are on dances, humor, life hacks, and animals. And before holidays, theme videos such as Christmas or Halloween videos become popular, so do not forget to follow the calendar.
Add hashtags to the descriptions so you can be easily found. TikTok has replaced television for many people. Hashtags are being watched here, like new episodes of your favorite TV series or shows. For example, under the hashtag #catchmeout, people have posted videos of funny or shocking situations, and the videos have been viewed about 11 million times.
2. Challenges
"Challenges" is another common content format with the potential of going viral. Unlike other social media, TikTok challenges are held in a lighter version. It does not challenge specific people and the challenges are the easiest. A challenge can be simple dances or actions that everyone can repeat.
Businesses can use TikTok challenges to create videos that encourage the audience to use your product for monetization. Companies like Guess organized the #inmydenim challenge which requires users to first appear in their own clothes, and then change themselves into a stylish denim outfit from the brand. As a result, more than 5000 clips were created with almost 40 million views.
In order not to miss anything, check out the tabs "Interesting" and "Trending" as well as the "Inbox" section. There will be notifications about the trending challenges. Their popularity (i.e. the number of views) can be tracked by clicking on the corresponding hashtag.
3. Duets and reactions
Are you running out of ideas? Using someone else's content might be a good idea. Select a popular video and in the "Share" option click "Duet". The screen will be divided into half with yours next to the original clip. Now you only need to figure out how to beat the other video in a ridiculous way. For example, you can repeat the same movement or make a parody. Sometimes parodies can overtake the original and gain more popularity.
According to statistics, 43% of the social media users uploaded duet videos. So you can use this format to promote a new product. This approach was adopted to promote Ruth Ann's single "Love Again". Opinion leaders were attracted to the duet, and the others followed them. As a result, the campaign became viral under the hashtag #PromoteLove. The number of views reached 1.5 million, and the hashtag got into top 20.
Another form of using someone else's content is the reaction, especially to the videos of famous bloggers. Express your opinion, beat the plot or shoot the sequel. When posting, the original video can be placed anywhere on the screen and it will only occupy a small part of it.
4. Viral videos
If you want your content to stimulate people to share it massively and create a similar one, it's necessary to lay the viral potential. This may be a hot topic, sharp humor or strong emotion.
For example, a video under the #theants hashtag in which a person imitated an ant became viral due to its strangeness. People began to create skits that gained a total of more than 11 million views in a week. The popularity of the hashtag has spread even on Twitter.
5. Contests
Contests with prizes are an effective way to promote a brand. This is a great tool to attract the audience. Don't miss out on the opportunity to promote your brand and come up with interesting rewards for participation, launch a contest with an appropriate hashtag, and attract new subscribers.
In December last year, the Kool-Aid brand offered users a chance to win 10,000 dollars by posting a video under the hashtag #OhYEAHChristmas to kick off the festive mood. The campaign attracted influencers with a large number of subscribers and more than 10,000 people took part in the competition.
Another success is when Walmart invited users to tell how they've saved money on Black Friday. As a result, the #DealDropDance tag has collected 3.6 billion views!
How to build a profile on TikTok
1. Analyze the target audience
In order to effectively develop your channel, identify who you're shooting the videos for:
Answer the following questions. What age and gender is your audience? What do they do? What do they like and what not? What are they laughing at and sad about?
Formulate the concept and style of the channel based on this analysis.
If you have been targeting older people so far, think about how to attract young people through original posts, viral humor or informal communication.
2. Make a profile
Indicate the brand name in the profile header. Then briefly (in 80 characters) describe how you might be interesting for users and what the theme of your channel is.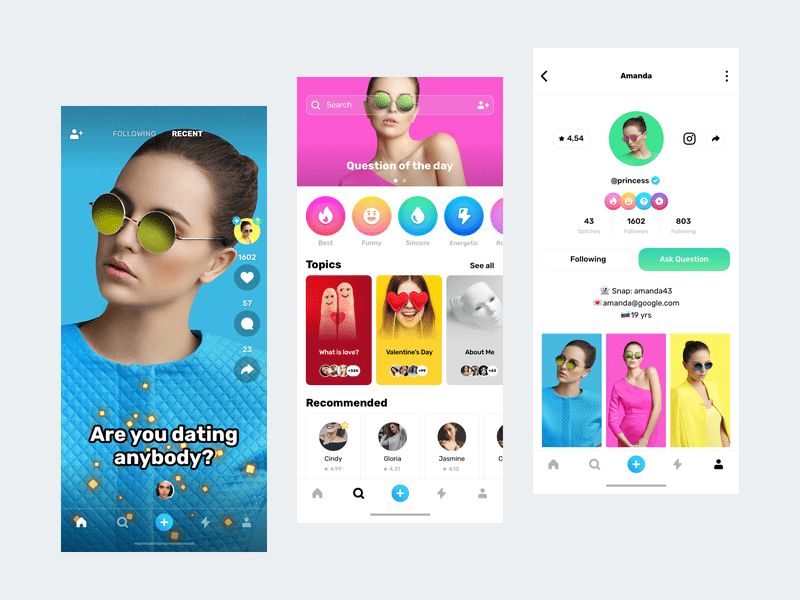 We recommend using your logo as the profile photo. This attracts attention, helps users to remember your brand, and forms a consistent image across all your social platforms.
3. Upload videos
TikTok is a strong believer of "the more, the better". Upload videos regularly (even not one at a time) and they will be organically promoted through the app's algorithms. Here are some suggestions: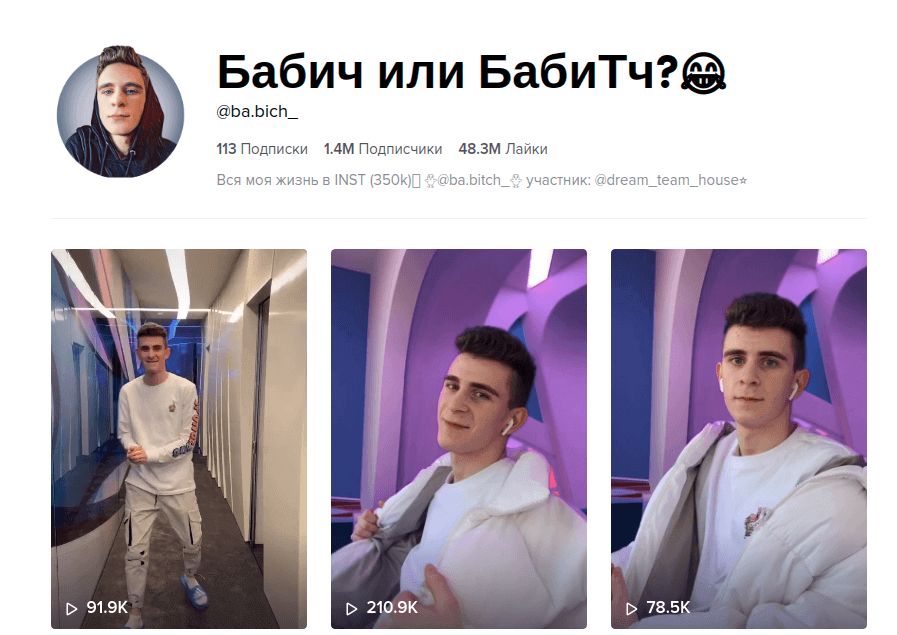 Increase engagement: create call-to-action in the description and ask questions. The number of comments will improve your position in the feed.
Do not disappear from the social media: follow the trends, generate content, and interact with your subscribers.
Test different formats and analyze which ones get the most response.
4. Promote your account
After creating a channel on the popular platform, keep it active and promote it on other sites:
Integrate your account into other social media – show links to your TikTok and encourage the audience to subscribe.
Publish exclusive content that is not available on your other platforms.
Create TikCode – TikTok's own QR code. Select this option in the settings, and the system will generate a code that you can place on business cards, flyers or a site. By scanning it, users will immediately get to your channel.
Be engaged – like and comment on other people's posts, subscribe to interesting users, they will follow you in response.
Use a Pro account that allows you to run ads and view statistics.
Conclusion
TikTok is one of the most modern and relevant tools for business promotion. Use this platform to expand your target audience, establish a closer emotional connection with them and attract new customers.