6 ways to get your logo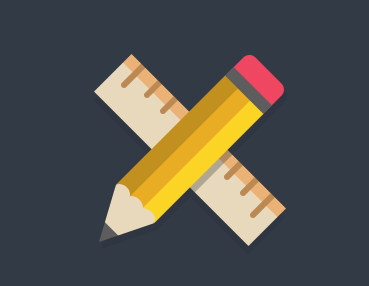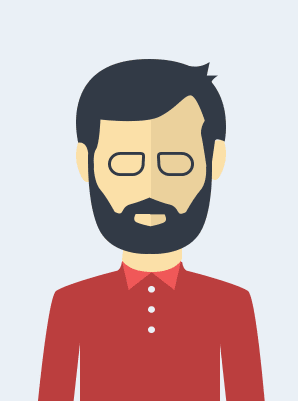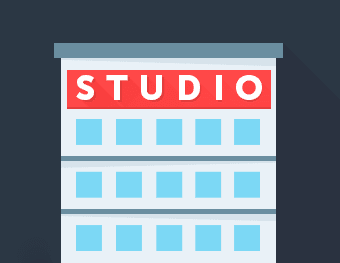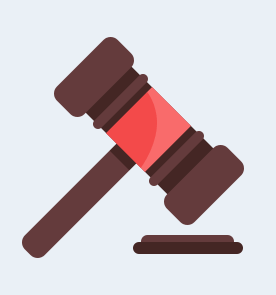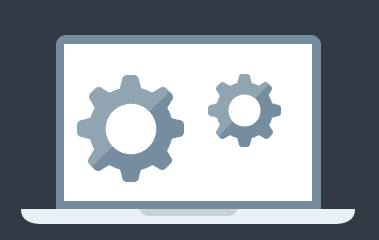 You are going to open your own company, but you don`t know how to get a logo for it? You want to get a high-quality logo which will be memorable for your clients and can be placed on the site or on your branded products?
Also it would be nice to get your logo for free or at minimal cost.
You can get a logo using one of the six methods mentioned below. Each of them has a number of advantages and disadvantages.
Actually, there are a few possibilities to create a unique logo:
– draw it yourself;
– order a designer`s work;
– order the design studio`s work;
– use the tender;
– use the online editor;
– use the online generator ZenBusiness.com.
Let`s review the nature and expediency of each of these methods in details.
1. Draw it yourself
Essence: you are not only the author but also the direct creator of your logo.
Advantages:
– full control over the process;
– for free.
Disadvantages:
– must have drawing skills;
– must know graphics programs;
– as experience shows, the result often becomes the target of friends', colleagues' and clients' jokes for a long time.
Time spent:
– 10-20 hours.
Cost:
– free.
2. Order a designer`s work
Essence: To begin, you need to prepare a detailed logo concept – list of all your wishes in advance. The next step is to look for a designer.

You can look for a designer on sites like Behance, Odesk, Elance.
After selecting a suitable designer, you should agree on deadlines and then take control of the creation process, make the necessary adjustments (perhaps for excess fare).
Advantages:
– large variety of designers due to the large base of freelance sites;
– a lot of designers are professionals with specialized education and impressive design experience;
– decent quality of finished logo.
Disadvantages:
– takes a long time and efforts/resources to find a good designer;
– you may not like the result;
– the process must be supervised and it is the most significant disadvantage. There is a risk not to receive the logo if you don't do this;
– a designer can misunderstand the peculiarities of your business;
– a designer can get sick or "disappear" and you can lose contact with him.
Time spent:
– from 2 days to 1-2 weeks.
Cost:
– from $50-100 to $500-1000.
3. Order the design studio`s work
Essence: The situation is the same as in the case with freelance designers but much nicer and organized.
You select a design studio, compose the detailed logo concept by yourself or with a design studio manager, specify the details and wait for the result.

You can get the information about the most famous and reliable design studios here.
Advantages:
– a talented master with an impeccable reputation will work on your order;
– you choose any design studio you want;
– it's easier to negotiate. You will not talk directly with the designer, you will work with a manager of the company;
– it's guaranteed to get good result in time;
– the high quality of finished logo
Disadvantages:
– high price;
– takes a lot of time to create a logo.
Time spent:
– from 1-2 weeks to 1-2 month.
Cost:
– from $1000 in little-known studios to $20 – 50.000 in famous companies.
4. Use the tender
Essence: having registered on one of the crowdsourcing sites, like DesignCrowd (unique logo from $240) or 99designs (the price is 99$, but logo is not unique ), you have to create a detailed logo concept and pay money. All designers can see your logo concept and if they want, they'll take the job. Then you choose the winner, that will receive the payment.

Advantages:
– you can always select one of the ready-made logos;
– you can communicate with the designer;
– logo is created on time (There are no missed deadlines, since there are no deadlines).
Disadvantages:
– even if you don't like anything you still have to pay;
– no time to communicate and correct mistakes;
– you must be able to compose clear and correct detailed logo concept to avoid the risk of getting the logo that corresponds to the logo concept, but doesn't meet your expectations.
Time spent:
– 2-4 days.
Cost:
– $100-200.
5. Use the online editor
Essence: this is a simplified and adapted version of Photoshop for logo creation.
There are many sites which can create logo online:
– www.logogenerator.com;
– www.logosnap.com;
– www.flamingtext.com/LogoMaker.
They have database of icons and fonts. Your task is to combine the icon, font and color and create a nice logo with these elements.
Advantages:
– shareware, but there is some limitation;
– no prepayment;
– There is freedom of choice and possibility to create a logo by yourself.
Disadvantages:
– you must have design skills to create a good logo using the offered icons, fonts and color;
– also, quality of the logo depends on your design skills, so in 99% of cases the result is mediocre/not good;
– you can't make minor changes in the image from the service database.
Time spent:
– 0.5-3 hours.
Cost:
– $20-50.
5. Use the online generator ZenBusiness.com
Essence: It is enough to enter your company's name, choose the type of business and ZenBusiness will offer logos in different styles. You can make changes in logo concept during logo creation process. Also you have the possibility to edit the logo manually.
Advantages:
– you don't need to create logo yourself;
– first, you can estimate the initial version and make all necessary changes, then make sure that this is the logo you need and only after that pay;
– you can create a logo quickly (in a few minutes) and all process is controlled by you online;
– all offered logos can be edited by you at any time;
– you can save the logo without paying. You can discuss logo details with your friends or сollegues and then make some changes in your logo.
– you can immediately create business cards, envelopes, etc.
Disadvantages:
– a designer or design studio are more likely to create a unique and original logo for you;
– you cannot make minor changes of the image from the service database.
Time spent:
– 1-20 minutes.
Cost:
– free for small images and $9.99 for full-size logos.
What to choose?
In conclusion, the optimal variant for big companies with an impressive budget is to make an order in a design studio. It takes a long time, it's expensive, but the result is worth it.
If your budget is limited and you don't want to take a risk, ZenBusiness will help you to create a logo quickly.
It provides large amount of high-quality logos, among them you can select the suitable logo, make the necessary changes and then pay reasonable price.
Even if you don't find a suitable logo, you won't lose anything because this service is free and doesn't take a lot of time. Also you can get inspired and use the proposed logos in your own logo design.
You can see the infographic for this article here.