In today's digital world, paper letters are coming back into fashion. According to statistics, traditional paper letters generate a 5 time bigger conversion than their email counterparts. A corporate envelope is responsible for the first impression of your business. Read on to find out how to design and print a professional envelope yourself.
Why you need a branded envelope
Just like a logo, business card or website, an envelope is a major element of your brand identity. When crafting a corporate envelope, companies tend to use an emblem, company name, corporate colors, illustrations, and graphics. You can use paper envelopes to send a variety of papers and documents, such as:
selling propositions;
invoices;
business letters;
invitations;
brochures and catalogs.
Lifehack. Some brands even use envelopes to send their products, e.g. lingerie, small clothing items, souvenirs, and the like. This is how an envelope becomes a type of packaging, replacing massive boxes and bags.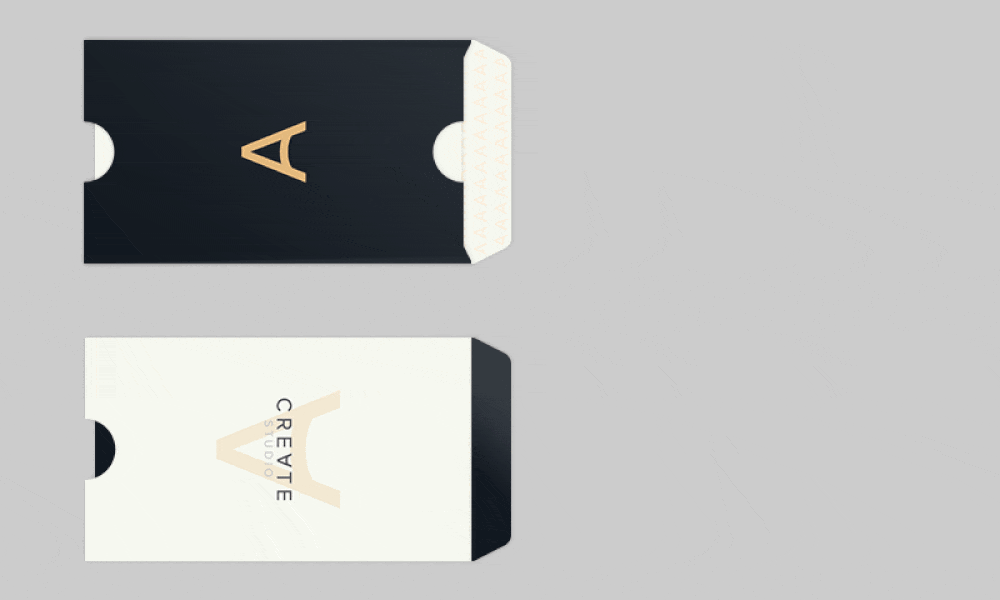 5 reasons why you need your branded envelope:
Raise your brand awareness. The design of your document or letter is as important as its contents. If you're using a branded envelope, there is no way the recipient is going to forget your brand.
Draw attention. Which letter will you open first – the one in an ordinary white envelope or the one in a branded envelope? We bet the latter! An original envelope is a fireproof way to visually distinguish your correspondence from dozens of other letters.
Promote your business. The more your potential clients see your branding, the better for your company recognition. The statistics say that people store paper correspondence up to 17 days. To make a good use of this time, be sure to craft a memorable envelope.
Customize your correspondence. 84% of recipients are more willing to open a letter addressed directly to them. By writing the full name of the recipient on your envelope, you're forging an emotional bond with them.
Build trust. In the times of electronic spam, people are beginning to value paper correspondence more. This is especially true for the millenials. According to recipients, paper letters are more powerful in terms of motivation. For example, 30% of those surveyed told that paper mail spurs them to make a purchase.
Inspirational ideas
Find out how to steal the hearts of your recipients by using such a simple tool as an all-familiar envelope.
Work with colors. This is the easiest way to make your envelope stand out. The research says that 69% of recipients are more willing to open an envelope with a colored text or unusual graphics. Nowadays, you won't surprise anyone with a traditional white envelope.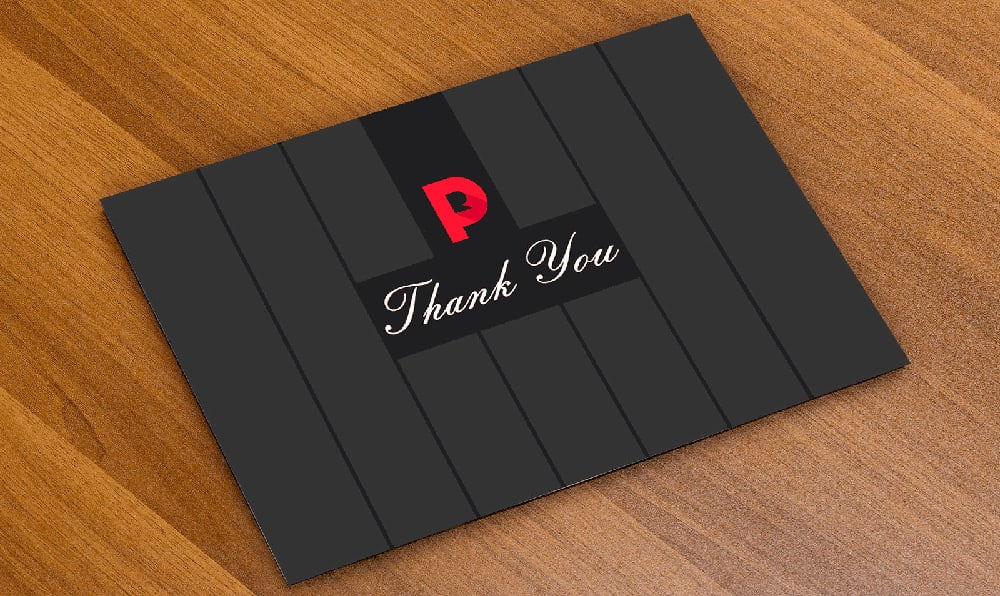 Play around with shapes. Forget the overused rectangle and choose another shape for your envelope. Try out a square, triangle, or some unconventional shape related to your products. The bigger your envelope, the more space you have for expressing your brand vision!
Choose the suitable material. When it comes to the first acquaintance with the brand, tactile sensations are crucial. Your envelope must be nice to the touch. Also, your selected material must go well with your brand personality.
Add a transparent window. Add your company address to your letterhead so that it's visible through a transparent window in your envelope. This way, you'll save a lot of time writing your address on each envelope.
Here are 5 creative ideas for your inspiration:
To close your envelope, use a sticker with a funny image or call to action.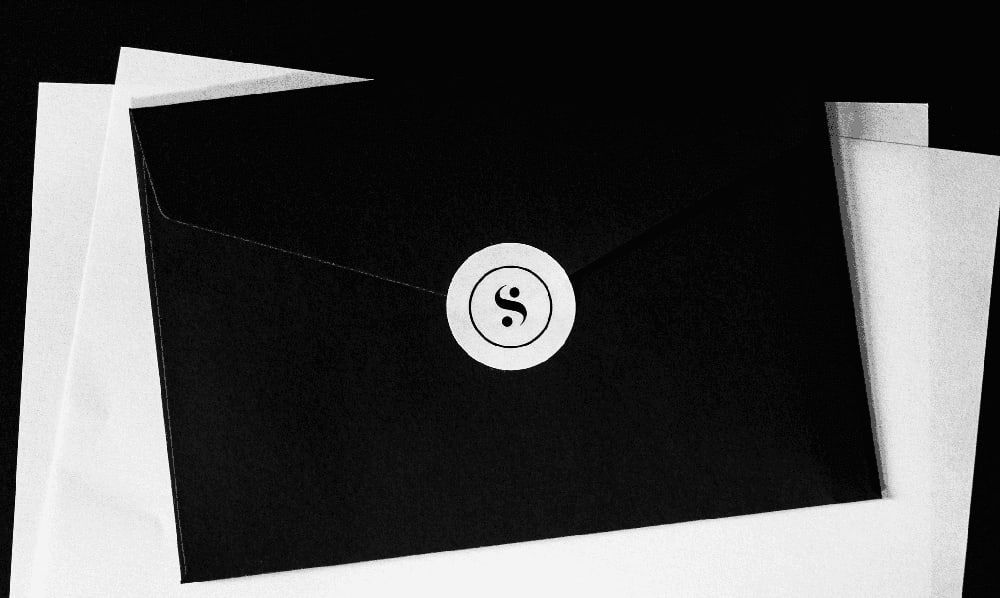 To make opening an envelope fun, add a small paper flap that needs to be pulled.
Use a branded stamp in your business correspondence.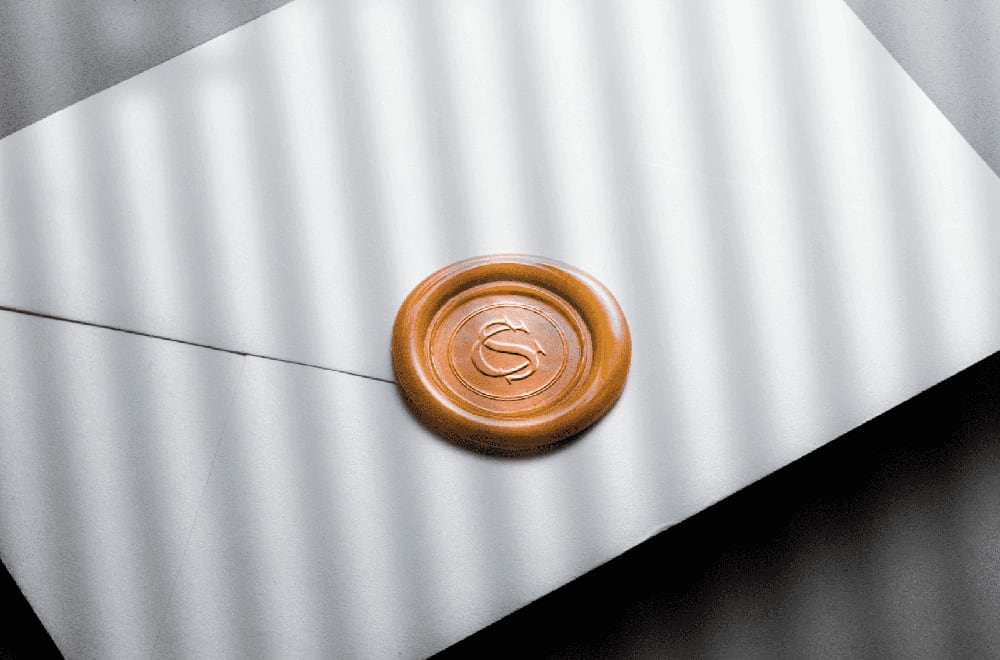 Write your corporate slogan or wish on the face side of the envelope.
Create a design that would leave a part of your letter visible. This is a great way to pique the interest of the recipient.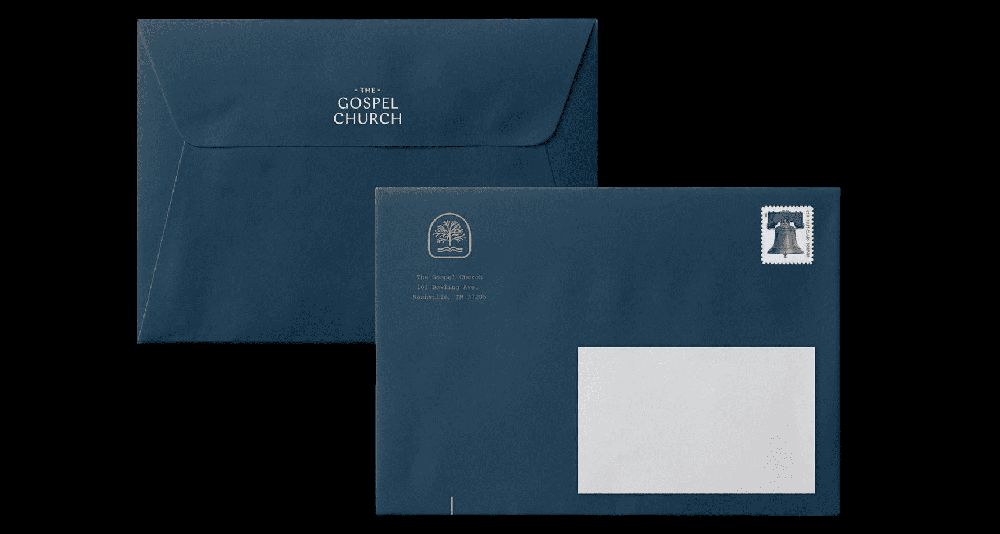 How to create a worthy envelope
If you have zero experience in graphic design, you can let a smart online service handle the task for you. Alternatively, you can use a few simple tools available in Microsoft Word. If you have a basic knowledge of graphic editing software, use the powerful functionalities of Adobe Photoshop. Let's take one method at a time.
Online generators
With such platforms as Psprint and Flexiprint, making a corporate envelope is as easy as ABC. Pick the right template and enhance it with your logo, text, and imagery. Download the file to your computer.
Microsoft Word
There is no such user who wouldn't be familiar with Microsoft Word. Did you know you can create a neat envelope in this basic text editor? Click the "Mailings" tab and choose "Envelopes and Labels". Type in your address and add your corporate logo. Don't have a company logo yet? Trust the ZenBusiness logo maker to generate a custom emblem for your business!
Adobe Photoshop
If instead of a generic template, you want a one-of-a-kind design, prepare to refresh your knowledge of Adobe Photoshop. Create a new file and fill it with the content you want to see on your envelope (logo, text, graphics, photos, etc.). Edit the mockup until you're content with what you see. While the process is, without doubt, arduous and time-consuming, the result is totally worth it!
How to print your envelope
A premium-quality paper is the key to making a favorable impression on your recipients and building the right company image. Plus, a high-quality envelope will instantly set apart your mail from spam. Once you've chosen the right type of paper, think about what printing method fits your needs and budget.
Printer at home
If you used Microsoft Word to create your envelope, you can easily print your design on your home printer. Open the "Envelopes and Labels" dialog box and set the printing parameters. Click "Print" and vous là!
Print shop
Find a reliable print shop with good customer testimonials. Be sure to adjust your envelope to meet the printing requirements (format, size, etc.) of the printer.
Online services
If you created an envelope on one of the dedicated online platforms, it's probably best to print your design right there. Pick the paper and enter the desired dimensions of your envelope. Upload the file to the site. Make a payment and start waiting for the delivery of your freshly printed envelopes!
Final considerations
For dessert, check out three more impressive facts about the importance of printed correspondence vs. digital one. Once you've learned these stats, you'll start looking at traditional mail with a new set of eyes.
Recipients open up to 90% of paper mail vs. 20-30% of emails.
59% of the US residents like to receive promotions, catalogs, and brochures from brands by regular mail. This makes them feel appreciated and valued.
Customers who receive paper mail tend to make 28% more purchases and spend 28% more compared to non-recipients. A real letter with promo information makes clients motivated to visit the company's offline store or shop on its website.