Contents:
We won't ever get tired of saying that a logo is much more than just an appealing image or symbol. A corporate emblem pursues far more important goals than being a treat to the eyes. A smart logo is the driving force behind your brand recognition. Plus, it's a direct and effective communication channel between your business and your target audience.
In this article, you'll learn why a logotype is better than a logomark and where you can successfully apply your text emblem to stay ahead of the competition. Plus, we've collected the best logotypes to keep your creative potential in shape!
What is a logotype?
A logotype (logo text) is an ideal option for practically any business, and it's easy to see why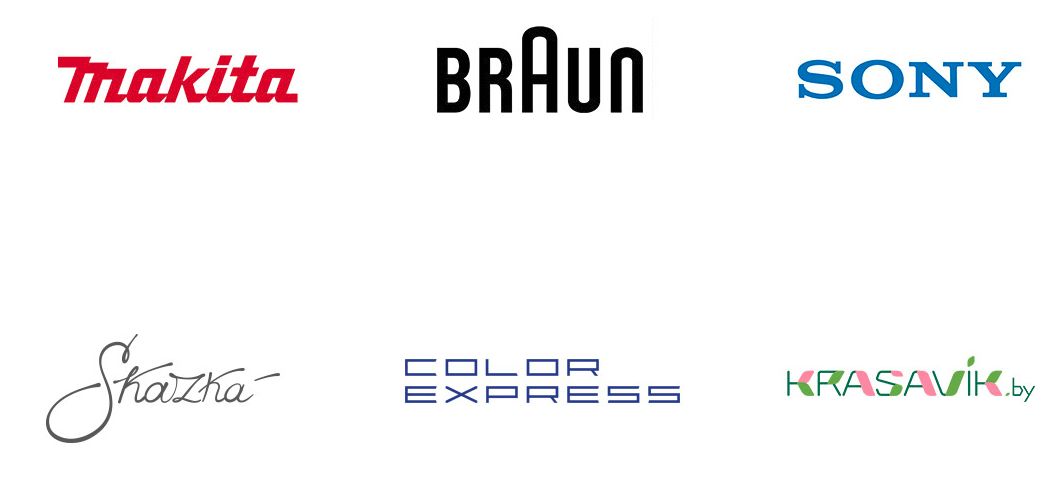 First, let's define a logotype in simple words. A logotype includes only letters written in a custom-made or standard font. When looking at a logotype, you won't find any graphic elements, symbols, marks, photos, etc. It seems that world-famous brands can't get enough of the amazing possibilities of logotypes!
Here are the advantages that make this type of logo a popular choice among companies:
Small size. A logotype doesn't need extra space to fit an image or geometric shape.
Scalability. A logotype remains legible even when it's scaled down.
Simplicity. A logotype is not cluttered with graphics and patterns.
Using this type of emblem is a way of saying that multiple clients and partners trust your business
In what context does a logotype shine the brightest? First, this type of logo looks great on websites. You don't have to worry that your design may blend in among loads of text and graphic content. Also, you should definitely consider using a logotype if your project requires you to place your corporate image on a variety of surfaces (household appliances, electronic devices, small-sized goods, etc.).
How to create a logotype
You may be wondering: "Why a logotype? It's too simple and bleak! My brand will never get noticed! Logomarks with swirly curls, elegant ornaments, and funny mascots are way catchier!"
Take a deep breath and don't panic! Using a logotype means you have flawless taste. Of course, you can wear shorts and moccasins to a job interview. However, if you opt for a stylish suit and shoes, you'll have an edge over your competitors. The same is true for a brand identity. A logotype is a loud statement that conveys confidence and stability. Take a look at the logotypes below. Have you noticed that all these brands use the same font (Helvetica) in their corporate designs?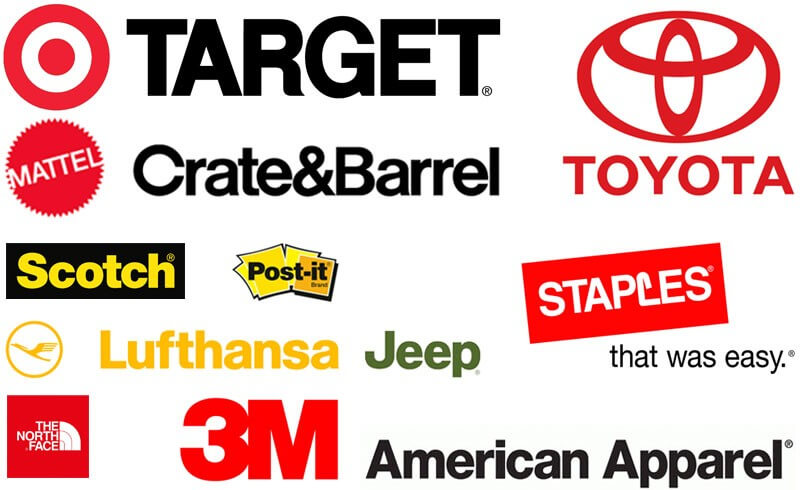 It would be a mistake to think that only established companies can pull off a logotype. A logotype is a universal graphic solution that can fit any brand identity, whether it belongs to a renowned business or a local company.
If you ask us, high-quality graphics and general impression are the two things that truly matter in an emblem. By the way, Jeep and Lufthansa have both a logotype and a logomark. This proves that sometimes a logomark is not enough to fully convey the company's message.
One way to go is to use the wordmark.it or logomak.com platform.Type your business name into the field and see how it'll look in different fonts. We recommend that you take a closer look at Google fonts. This is where you can discover plenty of typography gems! Also we have assembled 30 of the best free logo font choices currently available.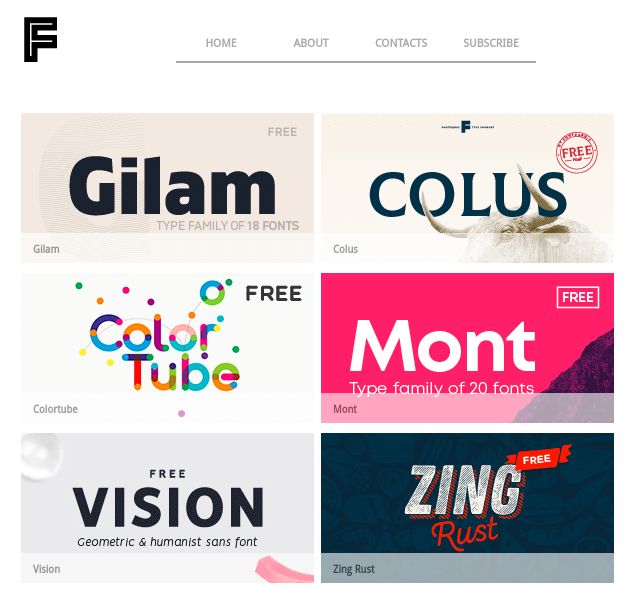 Now to the main question. Which font will bring out the best in your brand name? In this situation, the golden rule is to stick with minimalism. Browse the available options and choose the font that best translates into the spirit of your brand. Steer clear of display typefaces. Unusual and provocative, they look appropriate in only a few contexts. Therefore, their area of application is very narrow, which is a no-go for most brands.
If the idea of skimming multiple fonts seems scary to you, ZenBusiness is here to help! With the ZenBusiness logo maker, you can create a nice emblem in no time.
Enter your company name, select your industry from the drop-down list, and choose from dozens of neat designs generated by ZenBusiness!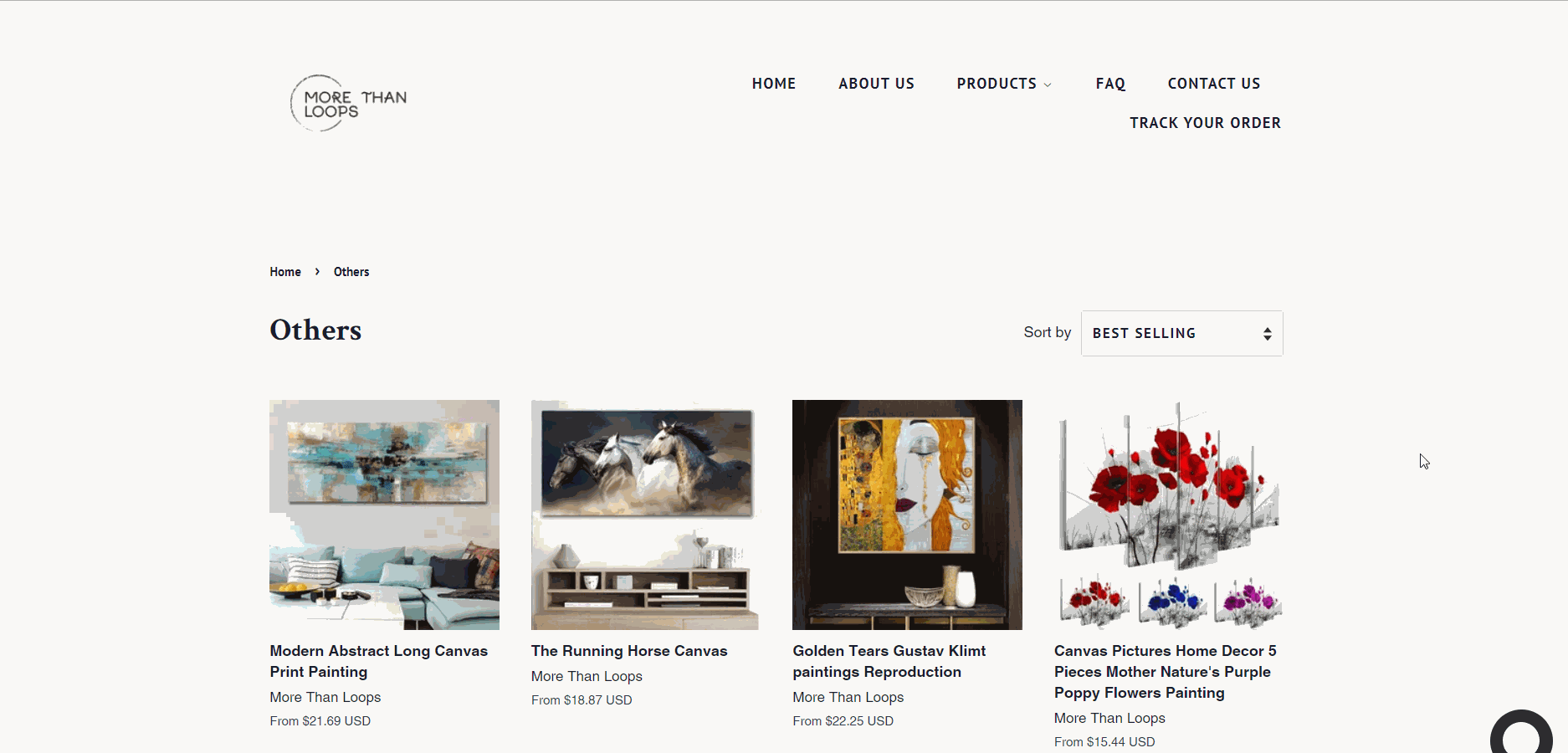 If you need a logotype, just remove the icon from your emblem. It's that easy!
Every designer needs a little inspiration now and then. Check out some amazing logotypes that have stolen our hearts. While some emblems are clean and straightforward, others are more sophisticated.
Good-looking logotypes for your inspiration!
Still think that logotypes are boring and unworthy of your attention? We bet that after seeing our collection, you'll change your mind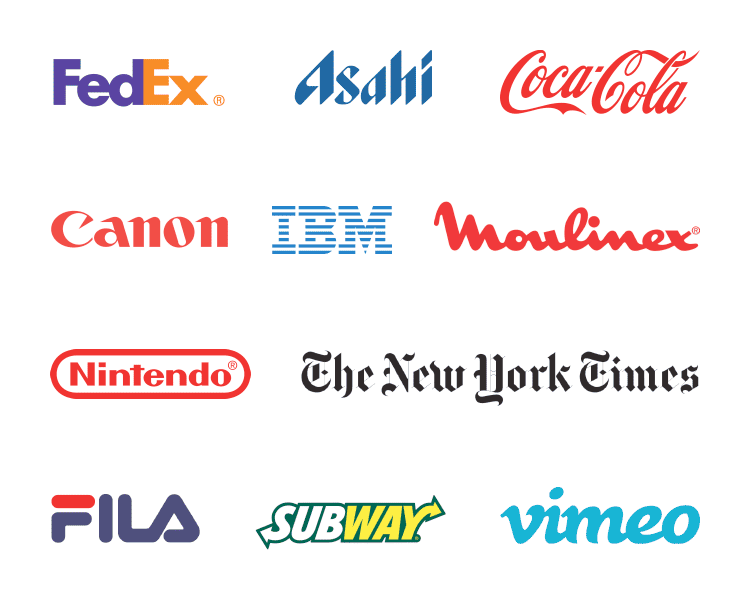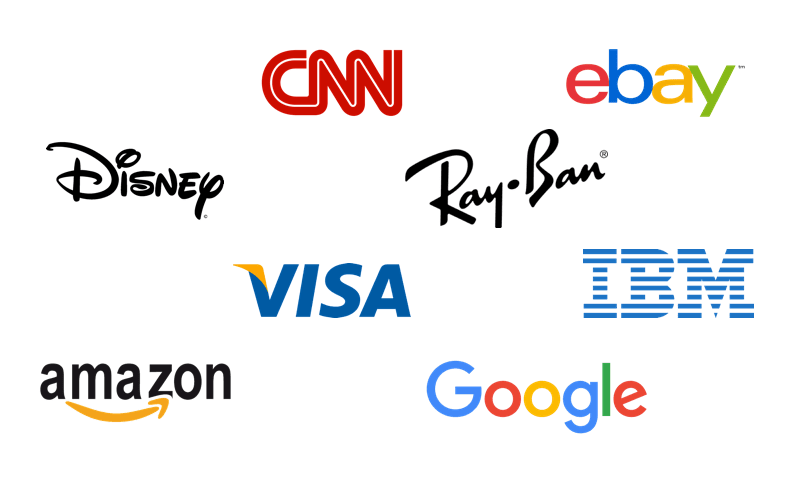 Dreaming about an attractive emblem? The ZenBusiness logo generator is a good place to start! You'll get a clever logo custom-made for your business!