How to Create a Real Estate Logo: Helpful Tips from ZenBusiness
If you have already chosen the industry you want to be involved in, you're one lucky entrepreneur! As the owner of a real estate agency, you can't do without a nice memorable logo to associate your company with.
To survive in a highly competitive real estate market, your business must have something that makes it different from other companies. Be sure to reflect this in your logo or slogan. It can be literally anything! For example, your company only sells apartments in the Basque County or you provide Russian-speaking specialists to the clients purchasing real estate in Europe.
Once you've outlined the mission and values of your business, you can start to create your emblem. There is no easier way to do this than by using ZenBusiness.No time to lose! Let's get started!
Choose the right Icon
You must have noticed that any business industryis strongly associated with certain images and objects. For example, when hearing the words "construction company", you can't help but think about bricks, hard hats, and cranes.

Real estate sale and rental is associated with houses, windows, doors, and keys.

Select your industry (Construction, Real Estate) from the drop-down list.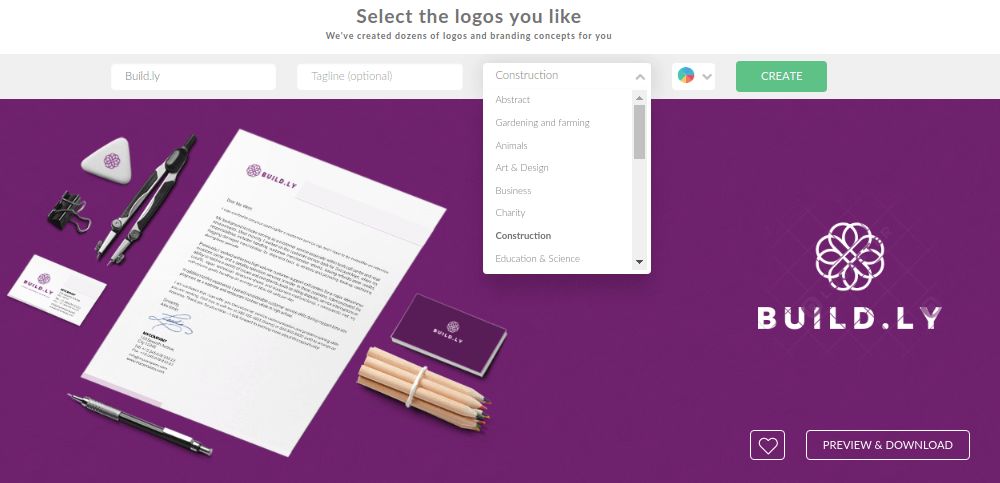 This way, ZenBusiness will be able to offer you not just any images but custom icons related to your industry.
Making a choice from hundreds of icons can be hard. Knowing that we have added a search feature by keywords on the logo edit page. You can use words, such as "rent", "apartment", "window", "house", "roof", "door", and the like.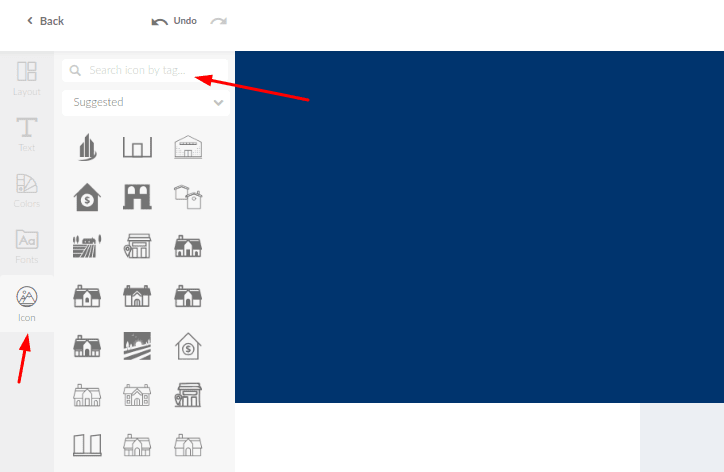 Choose the image that will tell your audience what your company is doing. Don't be afraid to experiment and try different images!

Choose the right color
The importance of composing a balanced color palette can't be underestimated. In case with a real estate agency, your emblem should translate such qualities as trust, serenity, and stability. The best hues to communicate those characteristics are blue, green, red, and brown.

Color
Blue
Serenity, safety, consistency, trust, persistence, confidence. Associated with stability and conservatism, blue is among the most popular colors in business.
Green
Prestige, serenity, nature, prosperity, revival, new beginning. Green offsets the effect of other colors and drives away negativity. Plus, this hue helps people to concentrate when making a decision.
Red
Aggressiveness, energy, leadership, perseverance. Invigorating and passionate, red can easily draw attention to your logo.
Brown
Consistency, simplicity, responsibility, loyalty. Brown has a healing effect. Looking at this color makes you forget about your worries and problems.
Check out thisarticleto find out what other colors mean.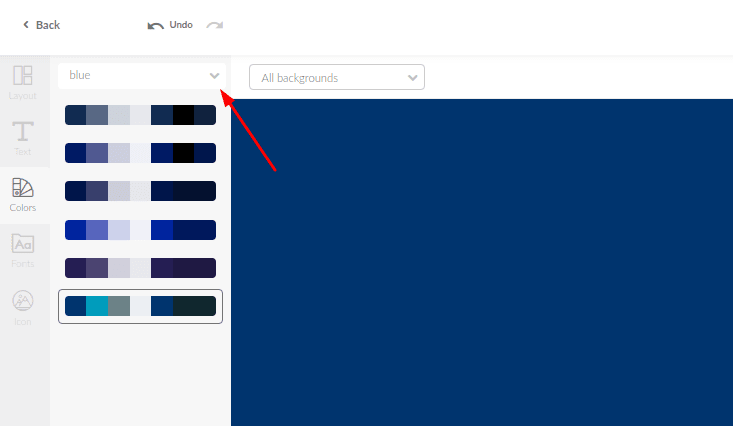 You can also choose the right color during the logo editing process.

Choose the right font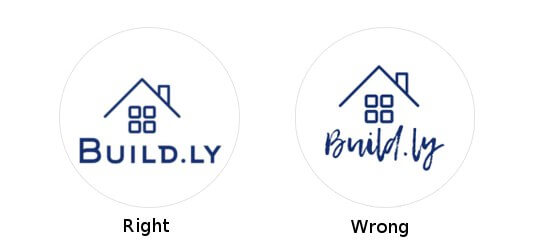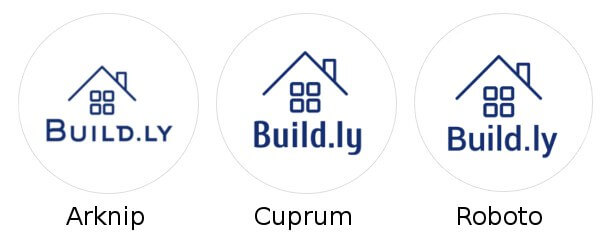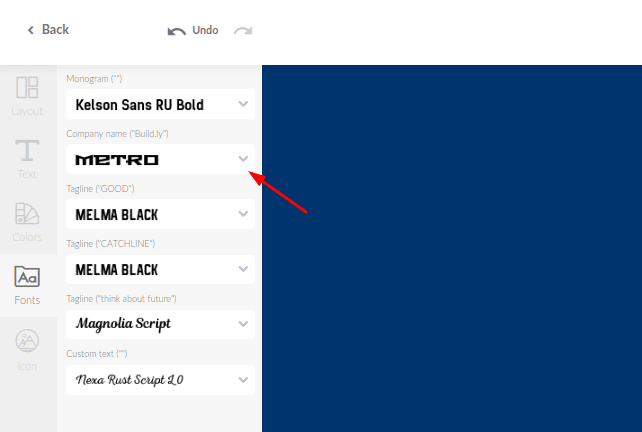 It's no secret that typography affects the emotional perception and recognition of your logo. Below we'll focus on the most important tips:
— Your font must fit the size of your icon
— For a bulky icon, select a massive font, such as Aleo, Paragon, Russo, Molot, Cuprum.
— Use serif-sans fonts with straight lines and angles, e.g. Arknip, Roboto, Cuprum, etc.

You can also change your font during the logo editing process.

Change the element arrangement
Pay special attention to how your logo elements are positioned against each other. Such details as, say, the distance between the icon and the text can be very important. By rearranging the elements, you can make your emblem more readable or highlight a certain part of it.
Here are some examples:
You can rearrange the elements in a better way: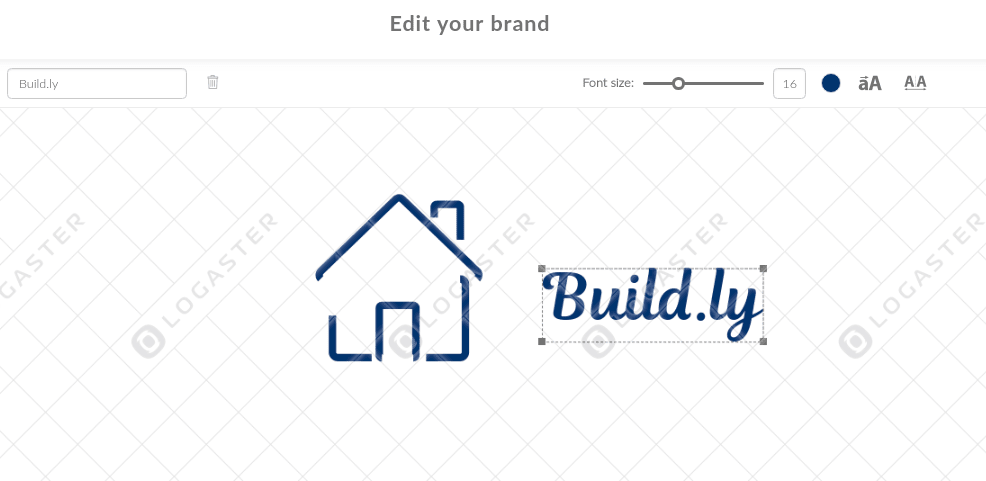 – You can change the size of a text or icon:
– You can change the distance between the elements:

Add a slogan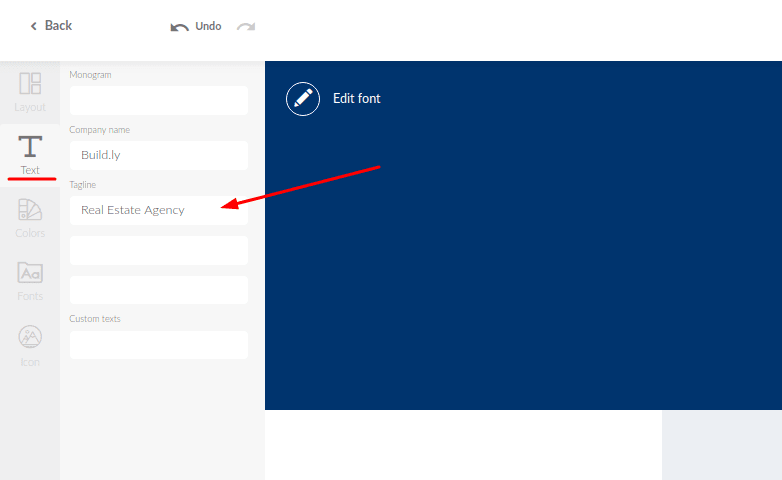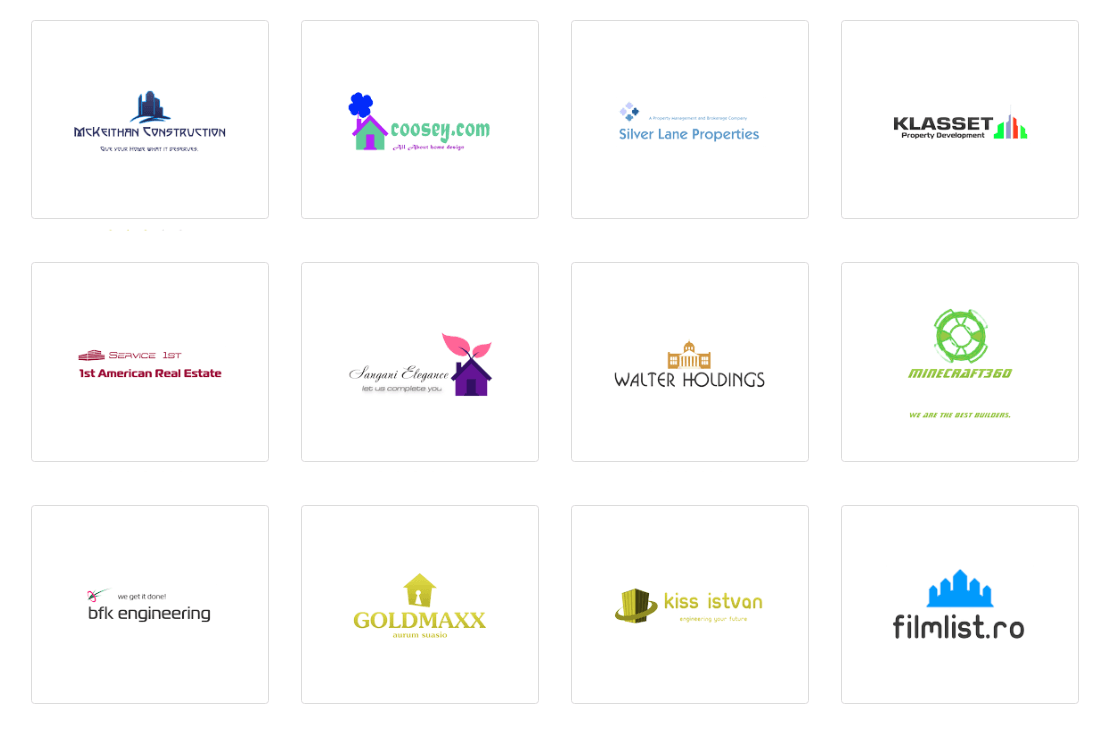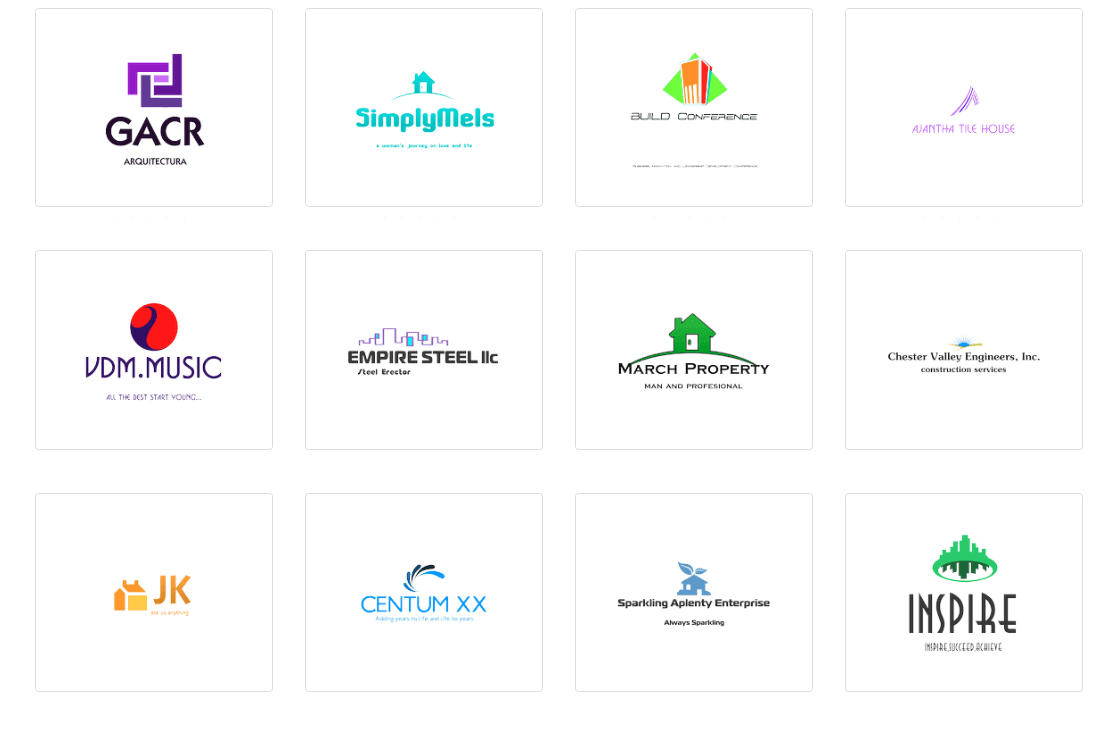 If you're not using the words "real estate" in your logo, it can be a good idea to incorporate those into your slogan. For instance, "Real Estate Agency" or simply "Real Estate."

What can be used in a slogan
— Industry;
— + geographic region (e.g., Real Estate in Toronto");
— Call to action (e.g., "Buy Yourself a House!" or "Find an Apartment in Two Clicks");
— Unique selling proposal (e.g., "More than 1,000 apartments in Toronto")
— Website address, etc.
If you want to make your website better here's the instruction on how to create a high converting real estate landing page.
A recipe for making a logo is easier than you think! Mix some imagination with unique ideas and add the ZenBusiness logo maker! This is a sure way to get a neat emblem and save your budget!

Try to create your own logo using our recommendations. For any questions and doubts, don't hesitate to write to us. We'll be happy to help you! Remember that your success is also our success.
Take a look at thegalleryith beautiful and up-to-the-point real estate logos created by other ZenBusiness users!