Church names: Original Examples & Tips
A number of establishments can have a religious name. These include not only churches but also shops selling religious items, centers playing religious music, and so on. If your business has something to do with religion, you must choose its name with skill and grace.
How do you come up with a well-conceived option? Thinking about your own values and beliefs might help. What things and human qualities speak to you? Find a subtle way to reflect those in your company name. If you're running a church, focus on your confession or location. Using Latin language is another good idea. We recommend choosing a traditional and straightforward option. Use no more than two or three words, including the word "church." To avoid confusion, make sure your name is unique for your neighborhood.
If you're opening a Christian community center or business, come up with a Christianity-related name. Using phrases from the Bible is a sure way to find a creative yet conservative solution. Remember, though, that your variant must be concise and easy to remember.
Look at the names of churches, religious schools, small communities, shops, and other organizations. With the right amount of imagination and patience, you can craft a great name of your own. Don't forget to ask what your family and friends think about your choice.
Names & Logos of Religious Companies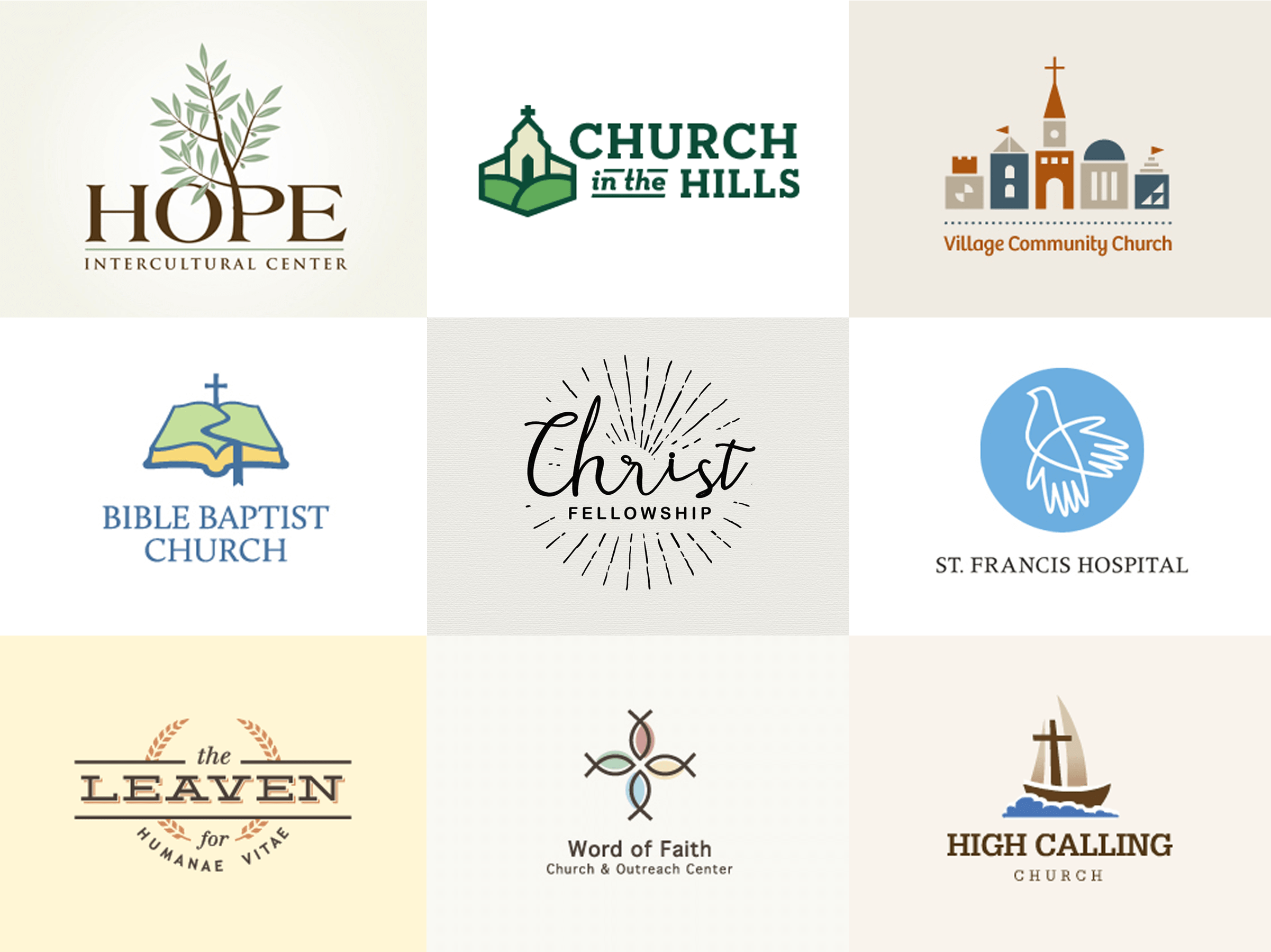 Keywords:
Christ, center, life, faith, Bible, grace, new, fellowship, community, covenant, word, spirit, faith, hope, etc.
How to create a religious organization logo
Using a worthy logo, you can connect with your audience and tell them about your efforts and goals. Logaster provides a hassle-free way to craft a neat, elegant icon for your organization. Click "Create" and get a custom logo in just a few minutes!