Flower Shop Name: Original Examples & Tips
Are you going to open a flower business and come up with a name? We will share a strategy for a simple and beautiful naming and show how it works with real examples.
See also: how to come up with a name for a beauty salon, cosmetics shop.
Five steps for an original flower shop naming
Simple, inspiring, telling about the business – these are the main criteria for a good name for the flower business. Let's see how to achieve this step by step.
Step 1. Start with business analysis. Answer a few questions to narrow your search:
What kind of flowers will you sell?
Who is your target audience?
Why do people want your flowers?
What niche are you going to work in (serving events, selling decor, creating handmade compositions, etc.)?
What makes your business unique?
Step 2. Brainstorm: come up with a few dozen associations for your business. Write down all the words and phrases that come to your mind:
Words related to your products and services. It can be a unique assortment, color names, certain events, etc.
Words related to emotions. Flowers are usually bought to please loved ones, and the name of the store is a great opportunity to win the favor of potential customers and establish an emotional connection with them.
Proper names. It can be a geographic name or your name. The first is appropriate if you want to emphasize that you work in a certain city, area, or even street. And the name is suitable if you are ready to promote the business based on your personal brand.
Step 3. To get ideas based on your associations, use ZenBusiness online generator . Enter keywords in different combinations and get interesting title options. Make a list of your favorite names.
Get name options for your flower business in a few clicks!
Step 4. Analyze the options from the list according to the following criteria:
brevity, sonority, and simplicity: customers should easily remember the name to advise it to friends and find you on the Internet;
uniqueness: make sure that the same or similar name is not used by competitors;
universality: by designating a narrow niche in the name (for example, wedding decor), you risk limiting yourself if you are going to expand your product line;
domain availability: you will need it if you are going to go online and create a website.
Step 5. Get rid of all inappropriate names and make a short list (up to five options). Test them: arrange a poll among subscribers on social networks or ask the target audience their opinion. Choose one name and create a logo, slogan, corporate colors, fonts, business cards, and other corporate identity elements online based on it. Your branding is ready!
Flower shops names examples
How to come up with a good name? Take an example from existing ones. We have prepared a selection of names from different niches of floristry.
Bouquets and gifts
The name Bloomex is derived from "bloom". Customers are offered not only bouquets but also other components of the "blooming" life: gourmet baskets with gourmet delicacies, spa baskets, balloons, and various gifts.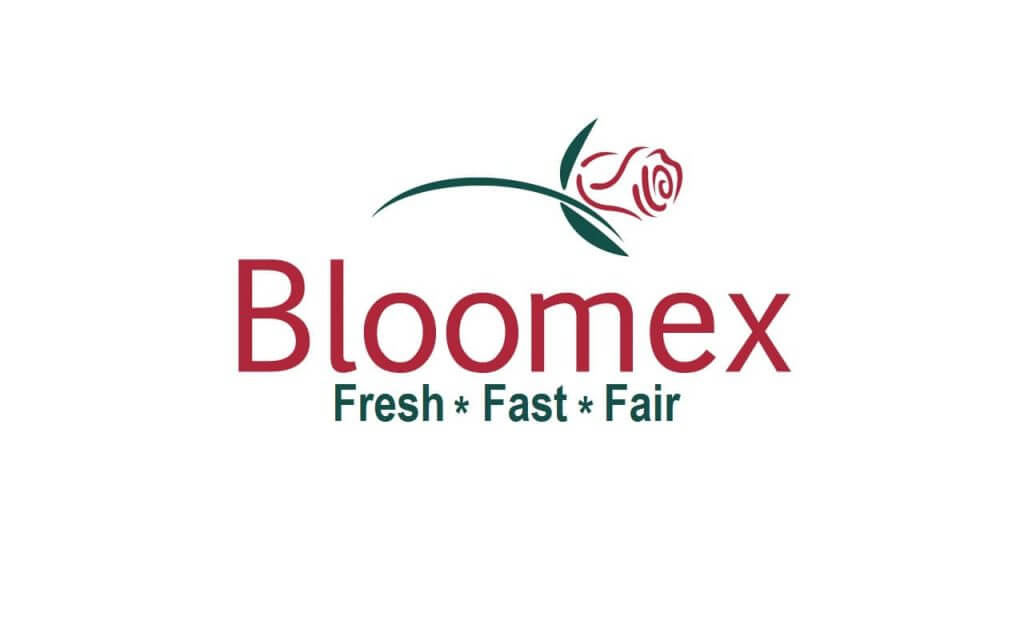 Artificial flowers and home decor
Florabelle Living (which is literally translated as "beautifully blooming lifestyle") offers inspiration to transform your home with artificial flowers and trees, furniture, décor, designer lighting, textiles, and other accessories to help your home "flourish".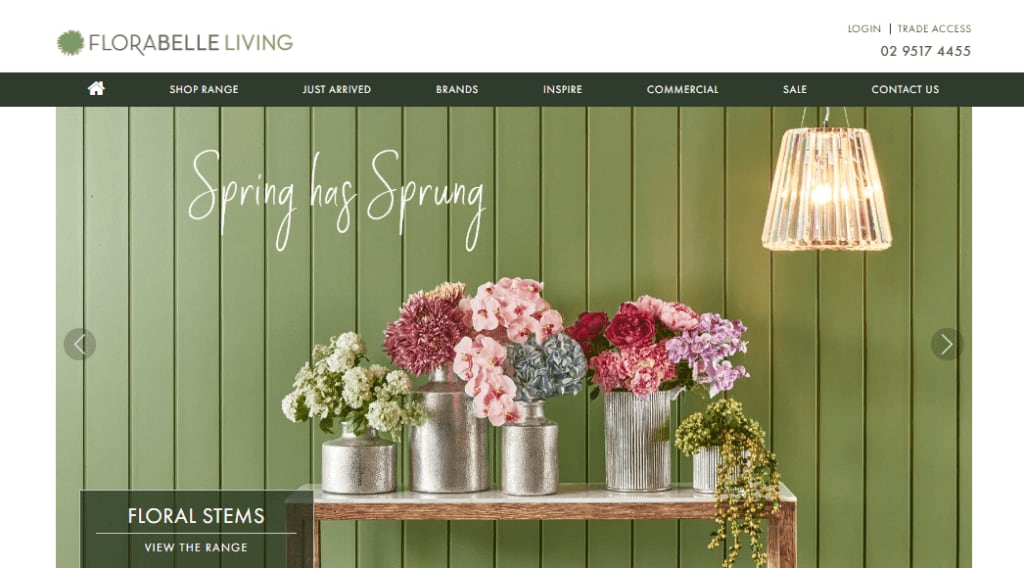 Fruit bouquets
Edible is a simple and "delicious" name for a shop that sells fruit and chocolate bouquets that you can actually eat.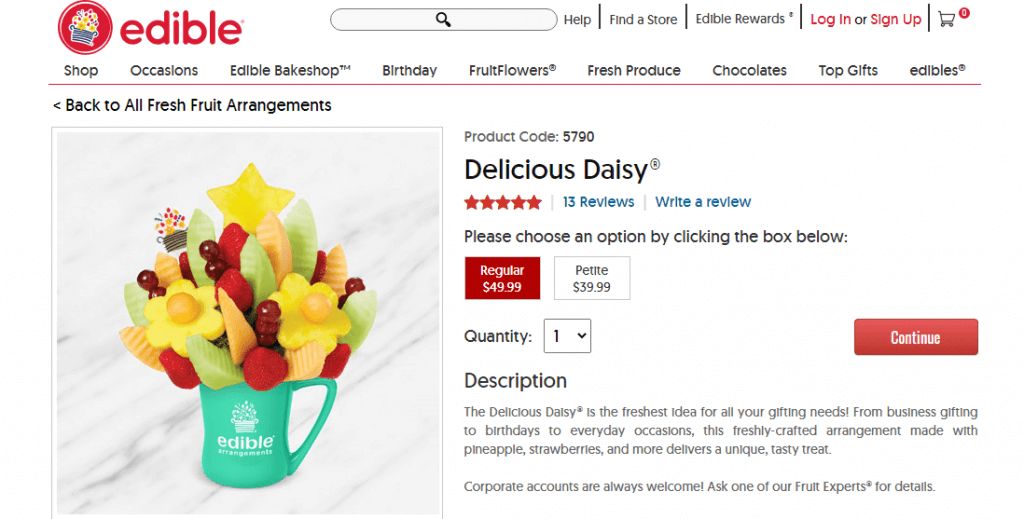 Wedding floristry
Bloom Floral Design – this name literally conveys the direction of the company, which is engaged in floral design for weddings and other special occasions.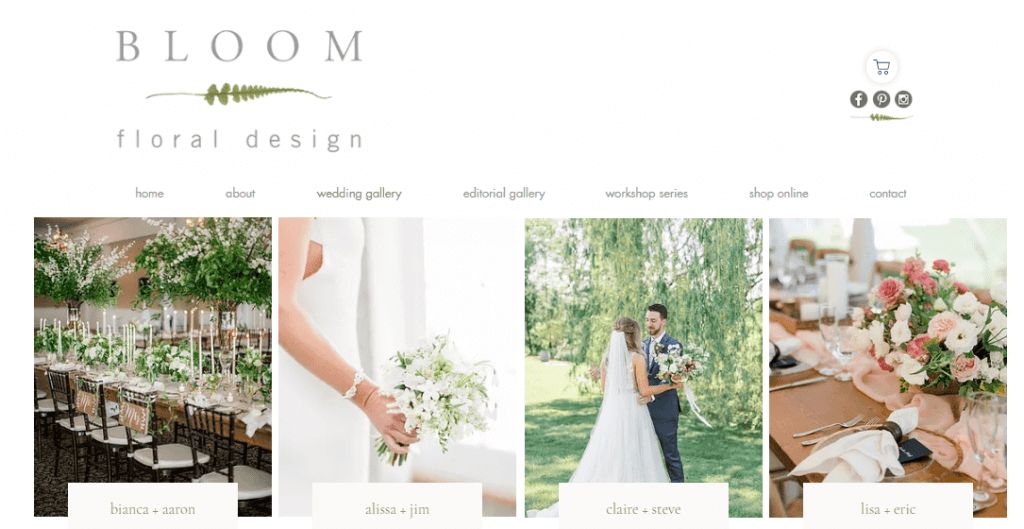 How to use a name in branding
It is not enough to come up with an original name – you need to provide it with as many points of contact with customers as possible.
For the flower business, such offline points as a sign, interior design of a store, flowers and gifts packaging, and transport are especially relevant. It is also worth creatively approaching the design of printed products: business cards, flyers, and booklets. As for promotion on the Internet, the design of the website and social networks are important.
Conclusion
To create an unusual flower business name, combine analytical and creative approaches: study your niche and target audience, and then connect the emotional component to tie customers to the brand.