Costs For Starting a Kennel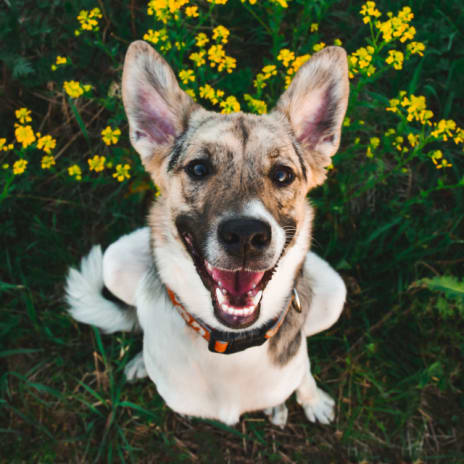 Check out this guide for pet breeding and boarding start-up costs.
When you love pets like dogs, setting up your own business and working with them can seem like a dream come true. But, do you know how much to budget for startup costs?
We've put together this cost guide, so you know how much it costs to start a kennel business doing pet breeding and boarding.
For uniformity, for this study, we've chosen to focus on a dog boarding and breeding business. It is the most common form of pet boarding due to the dog's popularity as a pet.
There are other forms of boarding facilities, like those used for horses, but the costs involved are very different from those used for boarding canines. Similarly, specialty breeding facilities like those for exotic birds, or reptiles come with a completely different set of costs. Luckily, these sorts of facilities are nowhere near as common as those used for dogs.
Dog Kennel Facility Startup Costs vs. Dog Breeding Facility Startup Costs
To accurately quantify the costs for either a breeding facility or a boarding facility, it's essential to clarify the difference between the two distinct establishments.
A breeding kennel is a specialty business to breed animals. In this case, dogs to be more accurate.
A boarding kennel is a specialty business for housing animals (dogs) temporarily.
Typical breeding facilities for dogs are usually someone's house. Although there are still 'puppy mills' in operation, this form of breeding is typically unethical and frowned upon by most kennel clubs. In some places, it is even illegal.
On the other hand, boarding facilities are a dime a dozen and can not only be an exceptional business to manage, but they can also be quite profitable.
We looked at several breeders, and all of the breeders which we reviewed did not have individual facilities for breeding dogs but instead used their own home. None had more than two pairs of breeding dogs either.
For this reason, the focus here will be on a professional boarding facility, which has shown to be profitable for many kennel owners.
Let's jump into the costs you would find to be associated with a dog boarding establishment.
Pet Kennel Boarding Business Startup Costs
Building & Property – $300,000 +
Insurance $100 – $1,000 per month
Pet Kennels $700 – $2,000 each
Pet Dishes – $20-$50 per kennel
Pet Beds – $30 – $60 per kennel
Pet Toys – $20 – $30 per kennel
Disinfectant & Cleaning Products – $500 – $2,000
Leashes, Muzzles, and Harnesses – $400
Pet Travel Crates- $600
Pet Grooming Equipment – $400
Pet Cleaning Equipment – $500 – $4,000
Fencing $1,000 – $8,000
Building & Property
I usually don't include the building and property into the initial startup equation because it's evident that you will need a location. However, in this instance, it is worth mentioning a few things.
First, you need to have a space proportionate to the number of kennels and thus dogs that you will board. Keep in mind this is the maximum capacity of the facility.
The number of dogs you will be able to board at a given time will depend on several factors, including local laws and regulations. In most states, the rules stipulate that there can be no more than x amount of dogs per person at the facility. Check with your local laws to determine if this sort of thing applies to you.
Dogs will also need to walking. They cannot just stay in a small kennel all the time. For this reason, many dog boarding facilities have a decent sized lot of property. It can get quite costly to purchase, depending on where you live.
Most professional dog boarding facilities have indoor kennels, which lead to an outdoor dog run. It is beneficial because although it will cost more initially, the business will save on labor in the long run. Why? Because the company won't need to have multiple staff walking dogs day and night as the dogs can simply leave to the outside of the kennel where they can do their business.
And the only way to set up an indoor/outdoor boarding facility is by having a decent-sized building with a large lot to extend the kennels from the building into the lot.
Insurance
Although insurance will be one of the monthly expenses just like a phone, internet, electricity, and so forth, it is worth mentioning.
Due to the strict regulations in some areas and for liability reasons, you should obtain insurance.
Insurance for a small breeder may only be $100 a month. But for a larger boarding facility, it can be significantly more expensive, even upwards of $1,000 per month.
The cost of insurance will depend the most on the size of the facility and its maximum capacity.
Pet Kennels
Professional grade kennels are typical of a chain link and galvanized or painted steel construction. For this reason, they can be quite costly, depending on how large and how many kennels.
When boarding dogs, it's wise to have kennels that can fit large breeds. You can always put a small breed into an enclosure sized for a large breed, but you cannot do the opposite.
A large kennel will typically cost between $300 and $1,000 per kennel. Let's look at an example.
Let's assume that you want to be able to board 20 dogs at capacity. If we understand that the kennel costs $300, then your purchase of 20 kennels would be $6,000.
Similarly, if you intend to get the top professional grade kennels, then 20 enclosures at $1,000 each would cost you $20,000.
For a smaller startup, estimating about $10,000 should be relatively safe for 20 kennels.
Pet Dishes
Dishes are not a huge expense, but it is necessary to have spare dishes. Also, the amount which you have to spend will depend upon how many kennels you have. Again, let's use the example of 20 enclosures.
For 20 kennels, at $20 per kennel, your initial costs would be about $400.
For 20 kennels, at $50 per kennel, your initial costs would be about $1,000.
Pet Beds
Just like you or I prefer, dogs like a comfortable place to lie down. And few pet owners are going to leave their dog at a facility that forces the dogs to lie on concrete or another hard surface.
The cost of beds varies, depending on the size and type of dog bedding. You'll want to pick a robust and quality product that can go through a commercial washing machine (we'll get to the washing machine later).
The average costs of decent dog beds can vary. But assuming you're going to buy a suitable quality type of bedding in bulk, you'll likely turn to wholesale suppliers (you should ideally be buying all of your equipment from wholesalers).
Quality washable dog bedding will likely cost between $20 and $60 per kennel at wholesale costs.
Pet Toys
The dogs will be a lot more comfortable if you provide them with some toys. It's simple enough to get some hard rubber dog ball toys and rope toys to keep the dogs occupied.
It may not seem like a big deal to factor in the toys. If you don't want your eardrums hurting from dogs barking constantly, you're going to try to keep them somewhat entertained.
A good rule is to factor in about $20 per kennel in initial toy expenses. It will be an ongoing expense as dogs destroy toys.
Disinfectant & Cleaning Products
I'm sure you've heard of kennel cough. Most people who have associated with dogs have heard of it. Of course, it's unlikely you have not heard of fleas.
When you have a kennel, you must attend to keeping things clean. Every time a dog is leaving, it's kennel will need a full cleaning and disinfecting. It will keep you out of trouble.
If people get wind that kennel cough is in your facility, it could destroy your business faster than you can clean it.
Word travels fast amongst dog owners, especially with social media. So, for the sake of the dog's health, make sure you don't skip this necessary expense.
A part of this expense is having things like mops and buckets, disinfectants, a hose with a suitable spray nozzle, and even a commercial clothes washer.
The commercial clothes washer will be for cleaning the dog bedding. It is quite necessary to facilitate a clean and successful facility.
Leashes, Muzzles, and Harnesses
The expense of having several sizes of leashes, muzzles, and harnesses isn't significant. But it is an essential expense. There will be times when you need to muzzle a dog for safety. It is the case if you need to walk or transport dogs for whatever reason. The last thing you want is to need a muzzle for a dog and not have one that fits.
Budgeting about $400 to buy a variety of muzzles, harnesses, and leashes is the right action plan.
Pet Travel Crates
You probably think that people will drop off and pick up their dogs, right? Think again. Most kennels offer a pick-up or drop-off service, some at an additional upsell. It is a great way to make a bit extra for the benefit of convenience for your clients.
The other consideration here is that there may be a situation where you need to get a dog to an emergency clinic immediately. Accidents happen, and the last thing you need is to not be able to get an ill dog to an emergency clinic.
Most dog boarding facilities who don't have a veterinarian on staff will need to have some different sized pet travel crates for transporting dogs in case of emergency. Or, as mentioned, if you are going to have a pick-up and drop-off service.
Budgeting about $600 will get you a few crates of various sizes that you can use to transport your guests as required.
Pet Grooming Equipment
Okay, so we aren't talking about starting a grooming business. But, it is a beneficial add-on service that can make the return on your investment quite lovely.
Many boarding facilities also offer grooming services. Pet owners love this because they can leave their dog for the night, and when they pick them up, they've been bathed and had a beautiful hair cut.
Trimming nails is another thing that many dog owners would much rather pay for than do themselves. Offering this as an additional service is a near-guaranteed money maker for you.
Professional pet grooming equipment usually costs about $400.
Pet Cleaning Equipment
Even if you choose not to have grooming services, you will need to be able to clean the dogs if needed.
What if a dog has diarrhea? Do you know how dogs shake themselves after going to the bathroom? Let's just say you don't want a client to come to pick up a dog with crusted feces stuck to it.
That would be very bad for business. With this situation in mind, you need to have a pet bathing setup within your facility. If you offer grooming services, it is an absolute essential.
Depending on the amenities of the facility, you may need to go as far as installing a dog bathing shower or similar contraption.
These costs will vary as mentioned, but you should include this in your budget.
If facilities exist within the building, it may only cost you a few hundred to get things set up correctly. But if you need to install plumbing, drains, or other such devices, you might be looking at the expense of several thousand dollars.
Fencing
Like the actual kennels, fencing will be another significant expense. The most common form of housing in the exterior run portion of the enclosure is by using chain link fencing.
Each exterior run will need to be separated from each other to avoid physical contact between the dogs. Heaven forbid an aggressive dog attacking another dog, and you need to explain it to your client (or even their lawyer).
Due to the liability, getting appropriate fencing to separate and box in the exterior runs is an essential expense. That is unless you don't have the outer space and have a small army of dog walkers at your disposal.
For most fencing applications for a dog boarding facility, the expense could be anywhere from $ 1,000 to $8,000 or more. The cost will depend on several factors, such as how many kennels and the size of each run. Also, whether you have the fencing professionally installed or you do the work yourself will have a significant effect on the overall price to commit.
Other Expenses And Breeding Facility Notes
With any business which relates to animals, there are going to be regulations to follow. A breeding business, for example, is heavily regulated, and there would be multiple points of pain in terms of paperwork and 'jumping through hoops' with regulatory agencies.
This fact is even more true when it comes to registering as an official breeder. Many kennel clubs and breed-specific clubs and societies have stringent rules that must be adhered to.
If you choose to have a breeding business tied in with your boarding business, there won't be much extra expense, if any, for equipment and supplies.
However, there may be additional licensing and permits which you will need to apply for, and that will likely carry a cost of some sort. Check with your local laws and regulations to see what you need to do in your particular state.
These laws and regulations are usually implemented at the state or even regional level rather than at the federal level.
The other expenses incurred for a breeder would be with regards to veterinary services. Having breeding dogs, you will need to keep the parents in good health.
Similarly, when puppies arrive, so do more veterinary expenses. Each puppy would require vaccinations for things like rabies. It is a legal requirement in most states and countries.
Whether you are running a full-service boarding facility or a small breeding facility for pets, there are a lot of considerations when it comes to expenses. Knowing what you need to achieve a successful and trouble-free startup is as important as having a decent business plan.
Setting up a boarding facility from scratch can be a costly endeavor. But, if you can find a building with some of the appropriate amenities, it can be as lucrative a business as it is fun to hang out with happy dogs all day. And who wouldn't love a company like that?
Compare ZenBusiness Packages
Identify the package that's right for your business and then get started
starter
$0
DOES NOT RENEW*
plus state filing fees
Ready in about 2 to 3 weeks
START NOW
Top Features
Standard Filing Speed

Worry-Free Compliance

Expense & Deduction Tracking
MOST POPULAR
pro
$199
BILLED ANNUALLY
plus state filing fees
Ready in about 4 to 6 days
START NOW
Top Features
Faster Expedited Filing Speed

Worry-Free Compliance

Guided Operating Agreement
premium
$299
BILLED ANNUALLY
plus state filing fees
Ready in about 1 to 2 days
START NOW
Top Features
Fastest Rush Filing Speed

Domain Name & Email Address

Customizable Business Website