It's hard to find a person who hasn't watched the Discovery channel at least a few times in their life. Over 35 years, the company has redesigned its corporate image as many as 9 times. Read on to find out how Discovery has managed to stay loyal to its visual concept.
About the first Discovery logo
The Discovery channel was launched in 1985. Its first black and white logo featured the world map, with "The Discovery Channel" written in the Gill Sans font. The emblem reflected the company's ambition to explore new things and share exciting discoveries with the audience.

Two years later, the TV channel switched to a new branding idea. Now the logo featured a semicircle that looked like the rising sun. The brand name was written in a beautiful typeface called Aurora Bold Condensed. The font served the brand all the way till 2008.

Logo evolution
In 1995, it was decided to get rid of "the" in the brand name. Also, the company added the globe beneath the words "Discovery Channel". The emblem was painted violet and blue. Five years later, the color palette was changed to blue and black.
Seven years later, the TV channel debuted a new brand identity. For it, graphic designers used the modified version of the Gotham typeface. The word "channel" became practically invisible, while the globe was merged with letter D. Starting from 2013, the monogram was often used as a standalone icon. The brand designed 6 versions of the globe for different programs and platforms, including Earth, ice, fire, gold, water, and metal. A couple of years later, to enhance the visual message, the monogram was put inside a circle.
In 2019, the public saw a new corporate style of the Discovery channel. The iconic globe was made flat and put in the center of letter D. Also, the emblem got a new striking font, Sharp Sans Extra Bold. Now the design was easy to recognize in any size.
How would Discovery logo look like if it were made in ZenBusiness?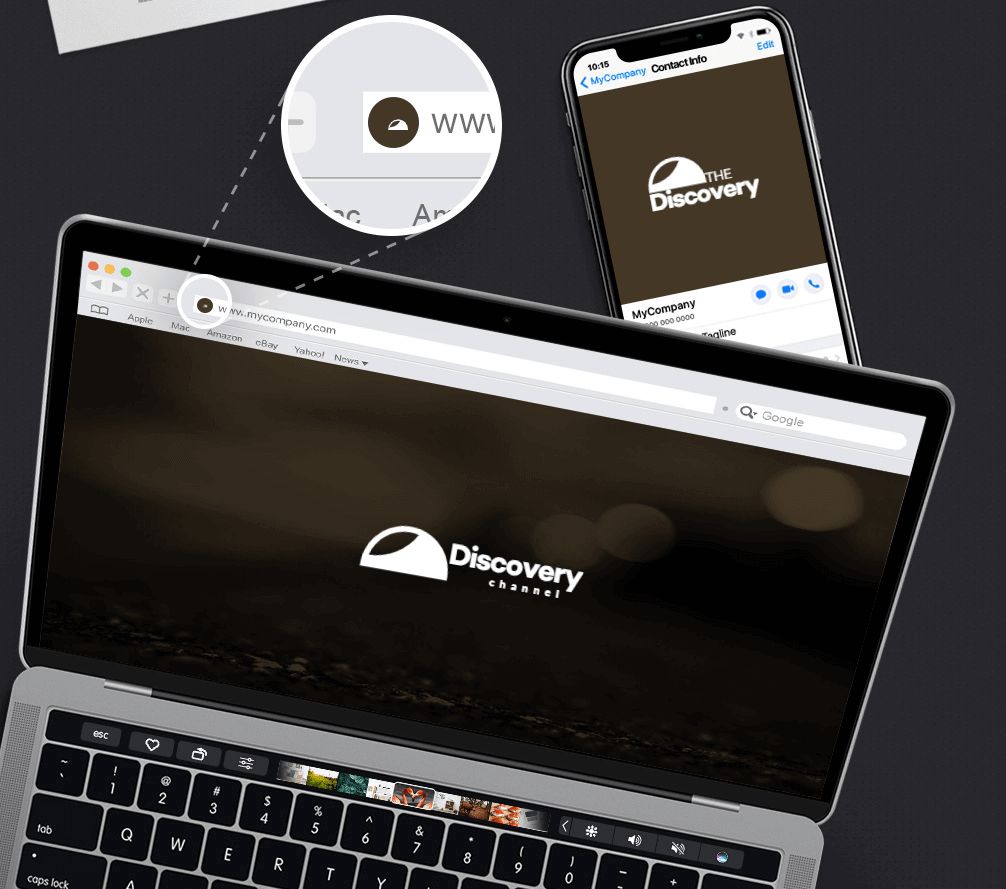 Final thoughts
The now legendary Discovery globe conveys the noble mission pursued by the Discovery channel, which is to bring the world to people's homes. Simple yet powerful, the Discovery logo is easily adapted for different purposes and scenarios.