"Twitter is not the bird. The bird is Twitter", the company's Creative Director Doug Bowman stated in 2012. Indeed, the legendary bird is among the most impactful corporate logos in the world. From this post, you'll learn the particulars of Twitter's brand identity journey.
Meaning behind the Twitter logo
For starters, it's worth mentioning a few curious facts about Twitter's iconic logo that you might not know.
The bird became the company's mascot only in 2010.
Twitter bought the bird design on iStock for just $15. It was designed by Simon Oxley.
The bird was initially named "Larry" after the basketball player Larry Bird.
As of today, the bird doesn't have a name. It's simply called "Twitter".
The bird reflects the essence of online microblogs:
"Twitter" sounds a lot like "tweet", which is a sound made by birds
A bird symbolizes freedom and endless possibilities.
Short messages are delivered as fast as birds fly.
Backstory behind the Twitter logo
Twitter's very first logo dates back to 2006. It was a very clean, simple design that featured the company name written in a blue font against a white background. In 2010, as Twitter was getting increasingly popular, the time was right for a new corporate symbol. This is how the bird from iStock became the new face of the digital giant.
Unfortunately, it turned out that the image couldn't be used as a logo. Tough luck! Twitter had to hire a team of designers who drew a new bird based off the original iStock image. The Larry bird served as a company logo for 2 years.
By 2012, Twitter had become a household name, and it was decided to remove the company name from the emblem and make the bird more dynamic and expressive. Inspired by a colibri, designers created hundreds of birds of varying sizes and proportions. The image that made it to the final logo consists of 15 circles. Circular shapes add a sense of harmony to the logo and convey the idea of freedom of speech.
How would Twitter logo look like if it were made in ZenBusiness?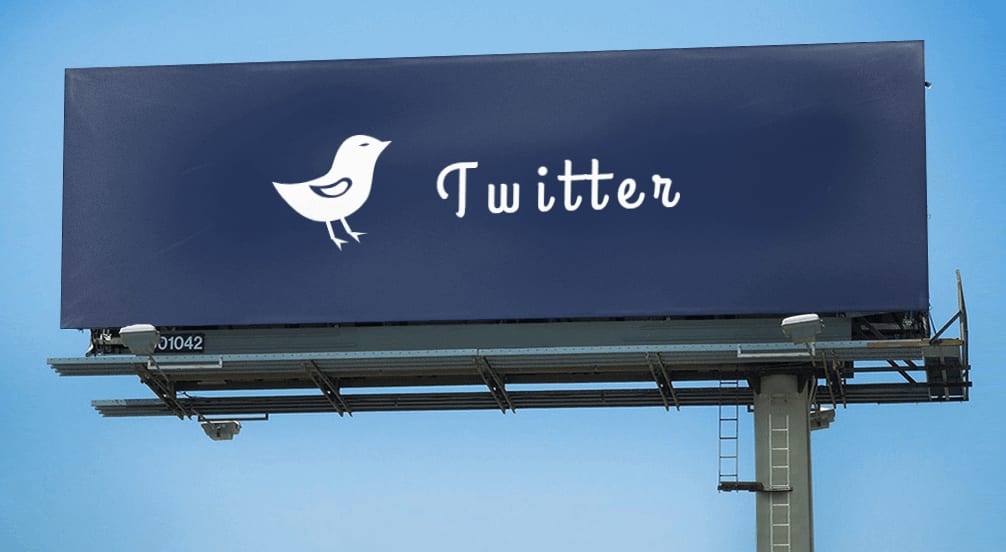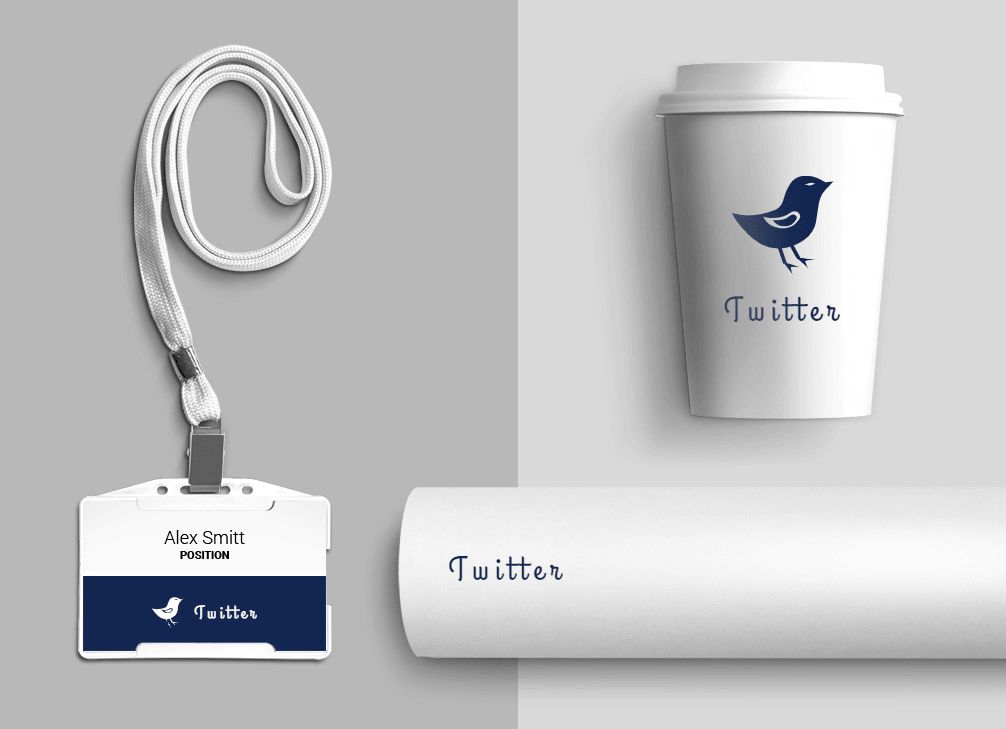 Final thoughts
After learning the backstory behind the Twitter logo, we can single out the following qualities of a good corporate design:
Simplicity. You can't go wrong with a minimalist, versatile design. Once you see that your business has gained enough foothold, you should consider the possibility of removing your brand name from your logo.
Multiple meanings. Try to fill your design with more than one meaning. Customers like "multi-layered" logos that need to be deciphered.
Exposure. Millions of users see the Twitter logo on websites, blogs, forums, social platforms, etc. For your business to get more recognition, be sure to expose your brand identity to a big audience.