Bank of America is the second largest financial institution in the USA. One of the things that contributed greatly into the brand recognition is its patriotic logo. From this article, you'll learn how the company symbol has changed over the years.
Meaning behind the logo
In 1904, in San Francisco, a son of Italian immigrants Amadeo Giannini established Bank of Italy. The institution aimed to provide easy loans to immigrants that were coming to America from all over the world. The bank was growing fast, and in 1927, its offices were merged into Bank of America.
Designed in 1969, the first company logo was clean and simple. On it, the brand name was written in black uppercase letters. Also, the design was further enhanced by a striking ВА monogram. In 1980, the emblem was slightly revisited. The monogram got bigger and moved to the center of the logo. Beneath it, the bank name was written in a smart lowercase font.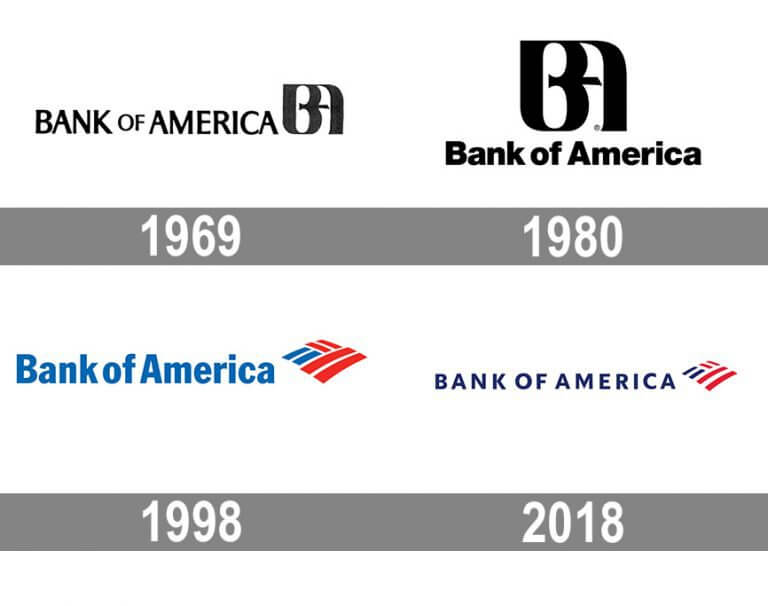 In 1998, Bank of America was hit by a crisis and underwent a major reorganization. Acquired by NationsBank, it became one of the most powerful banks in the country. The bank's new emblem featured a stylized American flag with six colored stripes. To some customers, the flag resembled a patchwork quilt. The freshly designed symbol appealed to patriotic feelings and cultivated an emotional bond with clients. The new brand identity marked a whole new era in the history of Bank of America.
Logo evolution
In 2018, Bank of America came up with a modern take on its brand identity. The flag image shed some details, becoming cleaner. To make the design more legible and scalable, the gap between the stripes got bigger. Color blue got a deeper tone. The brand name was now written in sans-serif lowercase letters.
Looking edgy and fresh, the new logo is optimized for digital use. Bank of America is a great example of how a company keeps up with trends when it comes to its brand identity. By making smart changes to its logo, the financial institution maintains its status as a leader in the financial services market.
How would Bank of America logo look like if it were made in ZenBusiness?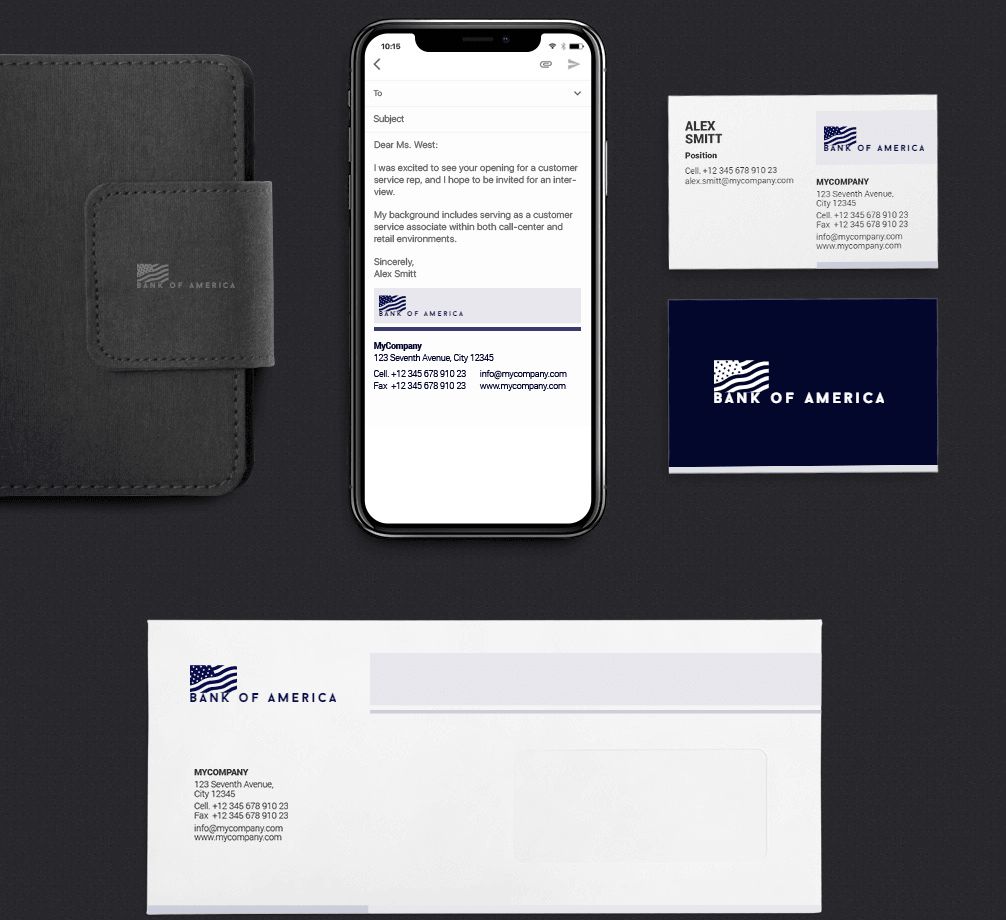 Final words
A strong visual symbol is one of the secret ingredients behind the success that Bank of America had has over the years. The company made a stake on patriotic feelings and won. Throughout multiple adjustments, the BA logo has always managed to speak to the target audience in their language.