How to Conduct a Wisconsin Business Entity Search
Excellent
12,151 reviews
This guide has been created to assist filers as they attempt to use the business entity search function found on the Wisconsin Department of Financial Institutions' website. Through this function, business representatives will have the ability to research the details of any registered entity, or inquire about the availability of their desired operating name prior to registration of a corporation of LLC in Wisconsin. This action also allows the online submission of annual reports, the filing registered agent/office update forms and the purchase of a Certificate of Status. Review our tutorials below to learn more about the different search methods available.
Search by Business Name in Wisconsin
Step 1- To start, you will need to access this webpage. Supply a business name or entity ID number into the entry field and click Search Records to initiate the search.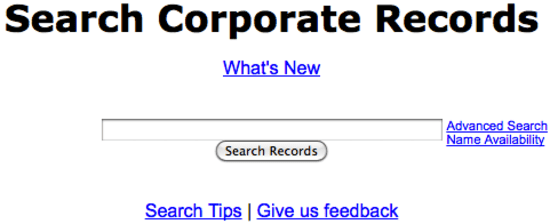 Step 2- Displayed on the following page will be a list of business names that match the metrics of your search. Scroll through the results until you've found the entity you would like to research. Click on the highlighted business name to review that particular entity's details.

Step 3- This last page will present you with all of the information made available to the public by the Department of Financial Institutions. At this point you may choose to take further action and file your annual reports, request a Certificate of Status, or update your registered agent/office.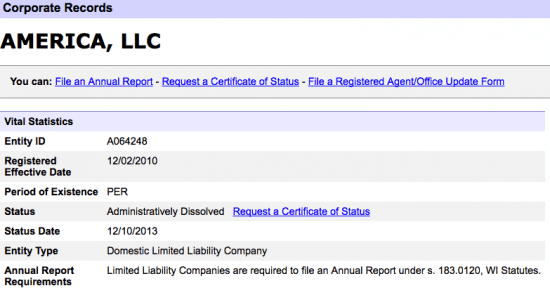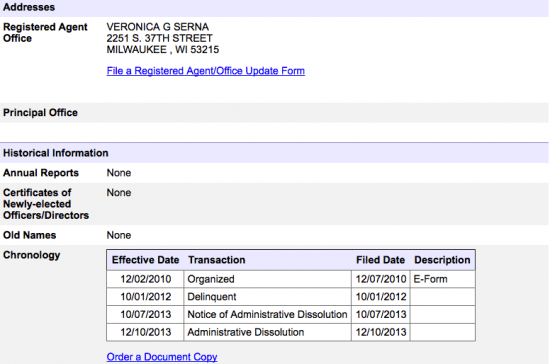 Search for Name Availability
Step 1- Inquiring about the availability of a business name can be accomplished on the website of the Department of Financial Institutions. From there, you will be able to enter the desired operating name into the available field before clicking Search Records.

Step 2- The results of your search will be displayed on the following page. If the name supplied is indeed available for use, a message will be given stating that no records appear to conflict with the name you've entered.
Available

Unavailable